Zimbabwe heeft zijn eigen cryptocurrency nodig
ADDIS ABABA – Toen president Robert Mugabe van Zimbabwe in november 2017 na dertig jaar aan de macht te zijn geweest werd afgezet, hoopten velen dat de economische neergang die onder zijn bewind was ingezet spoedig gekeerd zou kunnen worden. Maar anderhalf jaar later vertoont de economie geen tekenen van herstel, als gevolg van een aanhoudende valutacrisis.  Zou een op de blockchain gebaseerde cryptocurrency het medicijn kunnen zijn voor datgene waar Zimbabwe aan lijdt?
Nog maar tien jaar geleden had Zimbabwe te kampen met zulke hevige hyperinflatie – die piekte op 89,7 sextiljoen procent in november 2008 – dat het land zijn munt geheel en al vaarwel zei en in plaats daarvan koos voor een mandje met internationale valuta's, onder aanvoering van de Amerikaanse dollar. Maar acute dollartekorten dreven de prijzen op, waardoor de regering er in 2016 toe werd aangezet haar eigen bankbiljetten en munten te introduceren die zogenaamd hetzelfde waard waren als Amerikaanse dollars.
Als gevolg van een gebrek aan vertrouwen werd het nieuwe geld echter tegen een aanzienlijke korting verkocht op de zwarte markt. Omdat de dollars sneller het land bleven uitstromen dan binnenstromen, heeft de regering onlangs de nieuwe valuta en al het elektronische geld tot een nieuwe munteenheid gefuseerd: de Real Time Gross Settlement (RTGS) dollar.
Maar het eenvoudigweg uitgeven van weer een nieuwe munt zal niet volstaan om het probleem van Zimbabwe op te lossen. "Fiat"-geld – waarvan de waarde niet intrinsiek is, maar door de regering wordt vastgesteld – wordt alleen als geloofwaardig beschouwd als de regering op verantwoordelijke wijze geld bijdrukt en het meeste geld in een land in het banksysteem wordt vastgehouden. Als de geloofwaardigheid van het systeem instort, kost het tientallen jaren om dat weer op te bouwen.
Dat is wat in Zimbabwe is gebeurd, waar de overheid een lange geschiedenis heeft van armzalig begrotingsbeheer. In 2003 onttrok de regering bijvoorbeeld routinematig geld van in buitenlandse valuta's gedenomineerde rekeningen in private handen, zonder toestemming van de rekeninghouders; intussen kon zij zich niet eens de inkt meer veroorloven die noodzakelijk was om nóg meer bankbiljetten bij te drukken.
Hun vertrouwen geschokt door jaren van politiek gemotiveerde monetaire interventies, inclusief het ongeremd bijdrukken van geld ter financiering van de overheidsuitgaven, hebben de Zimbabweanen vermeden geld vast te houden dat door de eigen regering was uitgegeven. In 2008 ging geld in Zimbabwe honderdmaal sneller van hand tot hand dan elders in het ten zuiden van de Sahara gelegen deel van Afrika, omdat mensen op zoek waren naar waardevastere bezittingen.
Subscribe now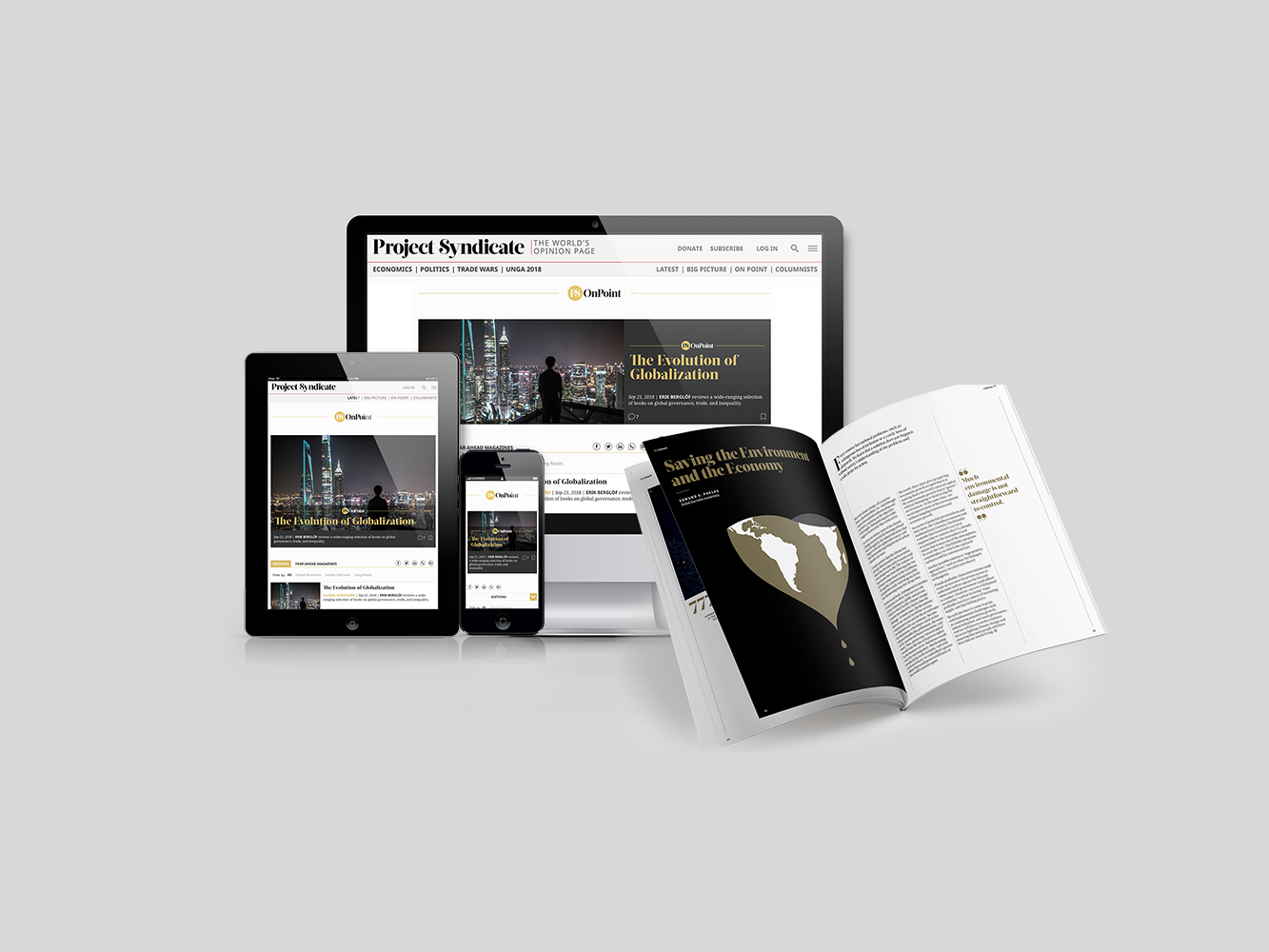 Subscribe now
Get unlimited access to OnPoint, the Big Picture, and the entire PS archive of more than 14,000 commentaries, plus our annual magazine, for less than $2 a week.
Dit gebrek aan vertrouwen van consumenten en bedrijfsleven in het door de staat gerunde monetaire systeem bestaat tot op de dag van vandaag. De RTGS-dollar is binnen een maand na zijn introductie een vijfde van zijn waarde verloren.
Niets van dit alles zou een verrassing mogen zijn. Als mensen hun spaargeld verliezen en in de armoede worden gestort zonder dat ze daar schuld aan hebben, is het laatste wat ze willen afhankelijk zijn van de regering die hiervoor heeft gezorgd en hen, temidden van een slinkende belastingopbrengst, weinig steun biedt om weer overeind te krabbelen.
Een op de blockchain gebaseerde cryptocurrency zou dit gebrek aan vertrouwen omzeilen. In plaats van door de centrale bank te worden gereguleerd, zouden transacties worden opgeslagen in een gedistribueerd, gedecentraliseerd logboek. En net als bij Bitcoin zou de hoeveelheid geld eindig zijn, om het willekeurig bijdrukken ervan onmogelijk te maken. In deze zin zou een cryptocurrency de twee meest fundamentele problemen van het door de staat gerunde monetaire stelsel in Zimbabwe oplossen.
De voordelen zouden verstrekkend zijn. De blockchain-technologie maakt transacties nagenoeg waterdicht. En omdat bemiddeling door een derde partij niet nodig is, zijn de transactiekosten laag. Dit kan de Zimbabweaanse diaspora jaarlijks tot $90 mln besparen aan vergoedingen die met het repatriëren van geld gemoeid zijn.
De lagere transactiekosten zouden ook de vooruitgang op het gebied van de financiële inclusie bevorderen, omdat iedereen met internet-toegang zelfs de kleinste geldbedragen in real time zou kunnen verhandelen. Met de uitbreiding van het door internet mogelijk gemaakte mobiele telefoonnetwerk hebben zelfs degenen die in geïsoleerde gebieden wonen waardevolle mogelijkheden gekregen om deel te nemen aan het formele banksysteem. Volgens de Verenigde Naties heeft deze ontwikkeling in Azië al miljoenen de formele economie binnengebracht.
De volgende stap voor Zimbabwe zou het begin van het gebruik van zelfsturende "slimme contracten" in de formele economie zijn – een verandering die een besparing zou kunnen opleveren van maar liefst 0,5% van het jaarlijkse bbp van Zimbabwe. Deze aanpak zou het vertrouwen van het bedrijfsleven een impuls geven, door transacties veiliger en goedkoper te maken. Een dergelijke verandering zou kunnen worden uitgebreid naar vele andere toepassingen: de blockchain-technologie zou bijvoorbeeld de digitale overdracht van bezitstitels mogelijk kunnen maken.
Het ultieme doel zou het creëren van een open banksysteem zijn – een transparanter model, waarin bankgegevens worden gedeeld via 'open application' programma-interfaces, die derden de mogelijkheid bieden hun eigen applicaties en diensten te ontwikkelen. Gezien het gebrek aan vertrouwen van de Zimbabweanen in het bestaande systeem zou er niet veel voor nodig zijn om hen ervan te overtuigen er afscheid van te nemen.
Als een op de blockchain gebaseerd systeem het vertrouwen van het bedrijfsleven en de consumenten zou bevorderen, zouden de investeringen en de huishoudelijke bestedingen weer toenemen, waardoor de economie en de belastingopbrengst vooruit zouden gaan. Dit, in samenhang met het onvermogen van de regering om zomaar geld bij te drukken, zou het beheer van de publieke financiën enorm verbeteren, en de regering helpen op de langere termijn haar geloofwaardigheid te herwinnen. Maar de crux van dit systeem is het feit dat het zal werken, zelfs als de overheid in diskrediet blijft.
Vertaling: Menno Grootveld