O Zimbabué precisa de uma criptomoeda própria
ADIS ABEBA – Quando o presidente do Zimbabué Robert Mugabe foi deposto em Novembro de 2017, após 30 anos no poder, muitos esperaram que o declínio económico por ele supervisionado seria revertido em breve. Mas, um ano e meio depois, a  economia não mostra sinais de recuperação, devido a uma crise cambial permanente. Poderia uma criptomoeda baseada no princípio da blockchain ser a cura para os males do Zimbabué?
Há pouco mais de uma década, o Zimbabué foi assolado por uma hiperinflação tão acentuada – que teve o seu máximo em 89,7 milhares de triliões por cento em Novembro de 2008 – que simplesmente abandonou a sua moeda, adoptando em seu lugar um cabaz de divisas internacionais, liderado pelo dólar dos EUA. Mas os preços foram inflacionados pela escassez aguda de dólares, motivando a introdução pelo governo, em 2016, das suas próprias notas e moedas, que valeriam supostamente o mesmo que os dólares dos EUA.
Devido à falta de confiança, porém, a nova divisa foi trocada no mercado negro a um valor significativamente mais baixo. Como os dólares continuavam a sair do país mais rapidamente do que entravam, o governo fundiu recentemente a sua moeda e todo o dinheiro electrónico numa outra nova unidade: o dólar de Liquidações Brutas em Tempo Real (LBTR).
Mas a mera emissão de uma nova moeda não será suficiente para resolver o problema do Zimbabué. Uma moeda "fiável" – cujo valor não seja intrínseco, mas definido pelo governo –  só será considerada credível quando o governo imprimir dinheiro de forma responsável, e quando a maior parte do dinheiro no país for detida pelo sistema bancário. Quando a credibilidade do sistema se desmorona, demora décadas a reconstruir.
Foi o que aconteceu no Zimbabué, onde o governo tem um longo histórico de administração fiscal deficiente. Em 2003, por exemplo, o governo fazia levantamentos rotineiros de dinheiro de contas privadas denominadas em moeda estrangeira sem o consentimento dos titulares das contas; ao mesmo tempo, não tinha dinheiro para comprar a tinta necessária para imprimir mais notas.
Com a sua confiança abalada por anos de intervenções monetárias com motivações políticas, incluindo a impressão sem restrições de dinheiro para financiar gastos arbitrários, há muito que os zimbabuanos evitam deter moeda emitida pelo seu próprio governo. Em 2008, a velocidade com que o dinheiro mudava de mãos no Zimbabué era mais de cem vezes superior a qualquer outro lugar na África Subsaariana, reflexo da procura de reservas de valor mais fiáveis pelas pessoas.
Subscribe now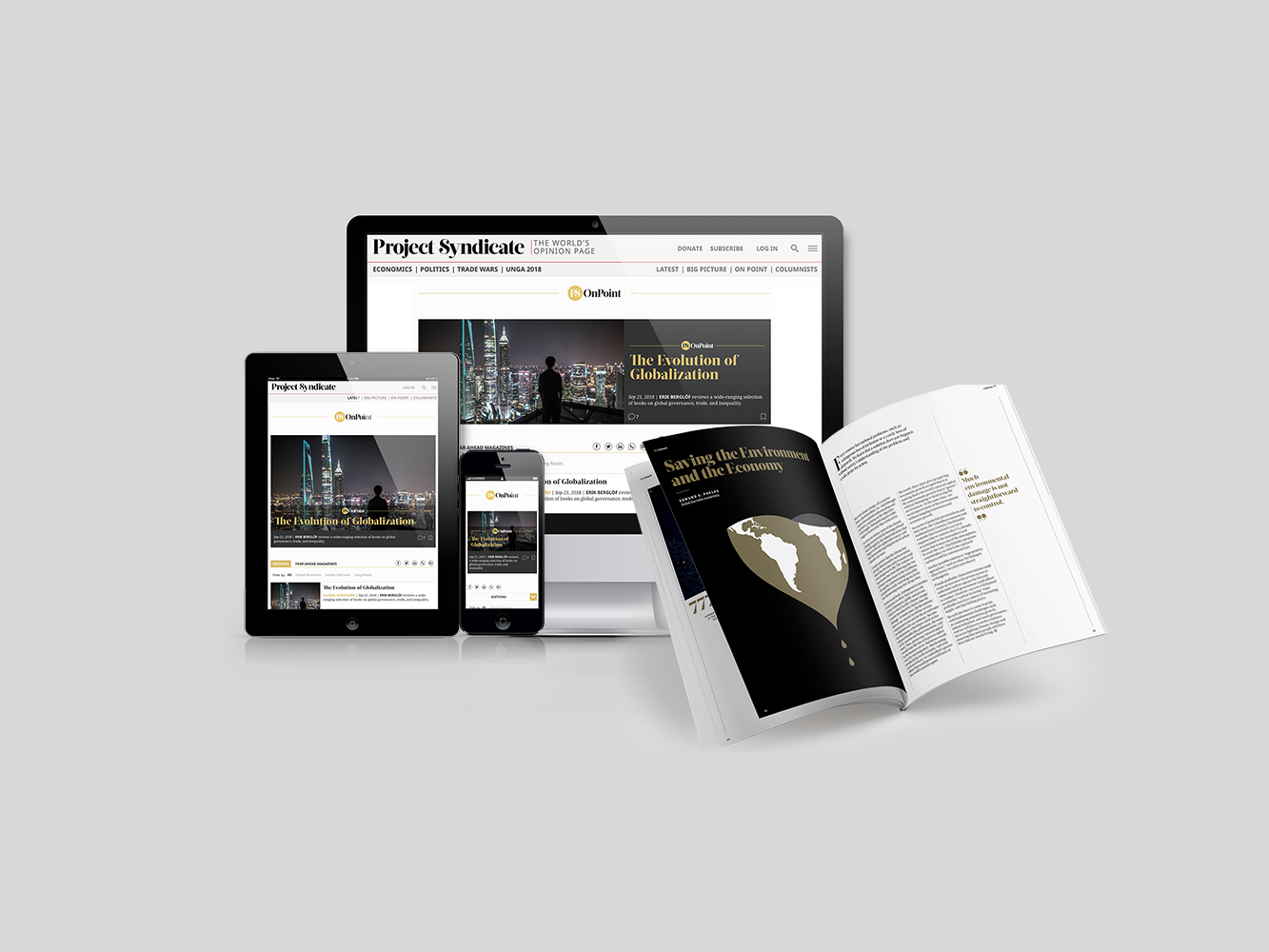 Subscribe now
Get unlimited access to OnPoint, the Big Picture, and the entire PS archive of more than 14,000 commentaries, plus our annual magazine, for less than $2 a week.
Esta falta de confiança dos consumidores e das empresas no sistema monetário gerido pelo estado permanece até hoje. O dólar LBTR perdeu um quinto do seu valor no prazo de um mês a contar da sua introdução.
Nada disto deveria surpreender. Quando as pessoas perdem as poupanças da sua vida e são mergulhadas na pobreza sem qualquer culpa sua, a última coisa que querem fazer é confiar no governo que as pôs nessa situação e que, devido às receitas fiscais decrescentes, lhes proporciona poucos apoios para se erguerem novamente.
Uma criptomoeda baseada no princípio da blockchain contornaria esta falta de confiança. Em vez de serem geridas pelo banco central, as transacções seriam armazenadas num registo público distribuído e descentralizado. E, tal como com a Bitcoin, a oferta seria limitada, de forma a evitar a criação arbitrária de dinheiro. Neste aspecto, uma criptomoeda resolveria os dois problemas principais associados ao sistema monetário gerido pelo estado no Zimbabué.
Os benefícios seriam extensos. A tecnologia blockchain torna as transacções virtualmente invioláveis. E, sendo desnecessária a intermediação de terceiros, os custos com transacções serão reduzidos. Isto poderia poupar à diáspora Zimbabuana até 90 milhões de dólares todos os anos em comissões associadas a remessas.
Os menores custos com transacções também apoiariam a evolução no sentido da inclusão financeira, já que qualquer pessoa com acesso à Internet poderia trocar até os montantes mais pequenos em tempo real. Com a expansão da utilização dos telemóveis com acesso à Internet, mesmo aqueles que vivem em regiões remotas disporiam de oportunidades valiosas para participar no sistema bancário formal. Segundo as Nações Unidas, esta tendência já atraiu milhões para a economia formal na Ásia.
O próximo passo para o Zimbabué seria começar a executar "contratos inteligentes" na sua economia formal – uma alteração que poderia poupar até 0,5% do PIB anual do Zimbabué. Esta abordagem reforçaria a confiança das empresas, ao tornar as transacções mais seguras e mais baratas. Uma alteração deste tipo poderia ser alargada a muitas outras aplicações: por exemplo, a tecnologia blockchain poderia permitir a transferência digital instantânea de títulos patrimoniais.
O objectivo final seria a criação de um sistema bancário aberto: um modelo mais transparente, em que os dados bancários são partilhados através de interfaces de programação de aplicações abertas, permitindo a terceiros que desenvolvam as suas próprias aplicações e serviços. Dada a falta de confiança dos zimbabuanos no seu sistema existente, não seria preciso muito para convencê-los a abandoná-lo.
À medida que um sistema baseado no princípio da blockchain fortalecesse a confiança das empresas e dos consumidores, o investimento e o consumo das famílias cresceriam, reforçando a economia e aumentando as receitas fiscais. Isso, juntamente com a incapacidade do governo em dedicar-se à impressão arbitrária de dinheiro, melhoraria grandemente a gestão das finanças públicas, ajudando o governo a recuperar a sua credibilidade no longo prazo. Mas a componente principal deste sistema é que funcionaria, mesmo enquanto o governo permanecesse desacreditado.