La paix au Yémen, enfin ?
PARIS – Le conflit au Yémen, déjà ancien, est plus près qu'il ne l'a jamais été de se résoudre. Les Yéménites, quelle que soit la partie qu'ils appuient, épuisés par les combats, n'ont pas tardé à reprendre pour eux-mêmes l'appel lancé au mois de mars par le secrétaire général des Nations Unies, António Guterres en faveur d'un cessez-le-feu partout dans le monde pendant la pandémie de Covid-19. Le mois suivant, la coalition conduite au Yémen par les Saoudiens annonçait unilatéralement une pause de deux semaines dans les hostilités, qu'elle a par la suite allongée. 
Les parties belligérantes ont déjà réalisé d'importants progrès vers un accord de cessez-le-feu, dans les négociations menées grâce aux bons offices de l'émissaire spécial de l'ONU pour le Yémen, Martin Griffiths. En outre, le Conseil de transition du Sud (CTS), séparatiste, soutenu par les Émirats arabes unis, a accepté en juin de reprendre les pourparlers avec le gouvernement yéménite soutenu par les Saoudiens, et à mettre ainsi un terme aux combats dans les gouvernorats d'Abyan, de Shabwah et de Socotra.
L'Iran, qui soutient le mouvement rebelle houthiste (en l'occurrence le groupe Ansar Allah, les « partisans de Dieu ») n'a aucune raison stratégique de s'opposer à un accord. Et, quoique les puissances internationales, dont les États-Unis, la Russie, la Chine, l'Inde et les principaux États européens, aient quelques difficultés à coopérer au sujet du Yémen, il est peu probable qu'ils fassent obstacle à des progrès qui déboucheraient sur la fin du conflit ; c'est un point essentiel.
Du Kremlin à Whitehall et à la Maison Blanche, on reconnaît volontiers qu'il serait préférable que cessent les souffrances du Yémen. Nos pays n'ont rien à gagner de la poursuite de la guerre civile. De fait, le Conseil de sécurité des Nations Unies a voté le 1er juillet une résolution de soutien à l'appel de Guterres pour un cessez-le-feu mondial, une décision qui pourrait contribuer à aider le Yémen.
Si les bases existent, l'occasion doit néanmoins être saisie. L'opportunité qui s'offre actuellement de mettre un terme à la guerre civile ne sera que de courte durée, et les avancées récentes sont désormais menacées. Si la séquence se clôt sans que les parties au conflit parviennent à un accord de paix, le Yémen risque de basculer plus avant dans le chaos et la guerre, et l'on verrait surgir le spectre d'un désastre persistant en ce point stratégique qu'est le détroit de Bab el-Mandeb.
Les conflits tragiques de Syrie et de Libye se sont transformés en guerres par procuration compliquées, offrant peu de prise à la médiation internationale. Le Yémen n'en est pas encore là, notamment parce que les acteurs extérieurs directement engagés dans le conflit sont moins nombreux. Mais le temps est compté. Il serait tout à fait déraisonnable de ne pas saisir l'occasion actuellement offerte de parvenir à la paix, étant donné la multiplication rapide des cas de Covid-19 au Yémen et l'incapacité du pays à organiser sa réponse à la pandémie.
Subscribe to Project Syndicate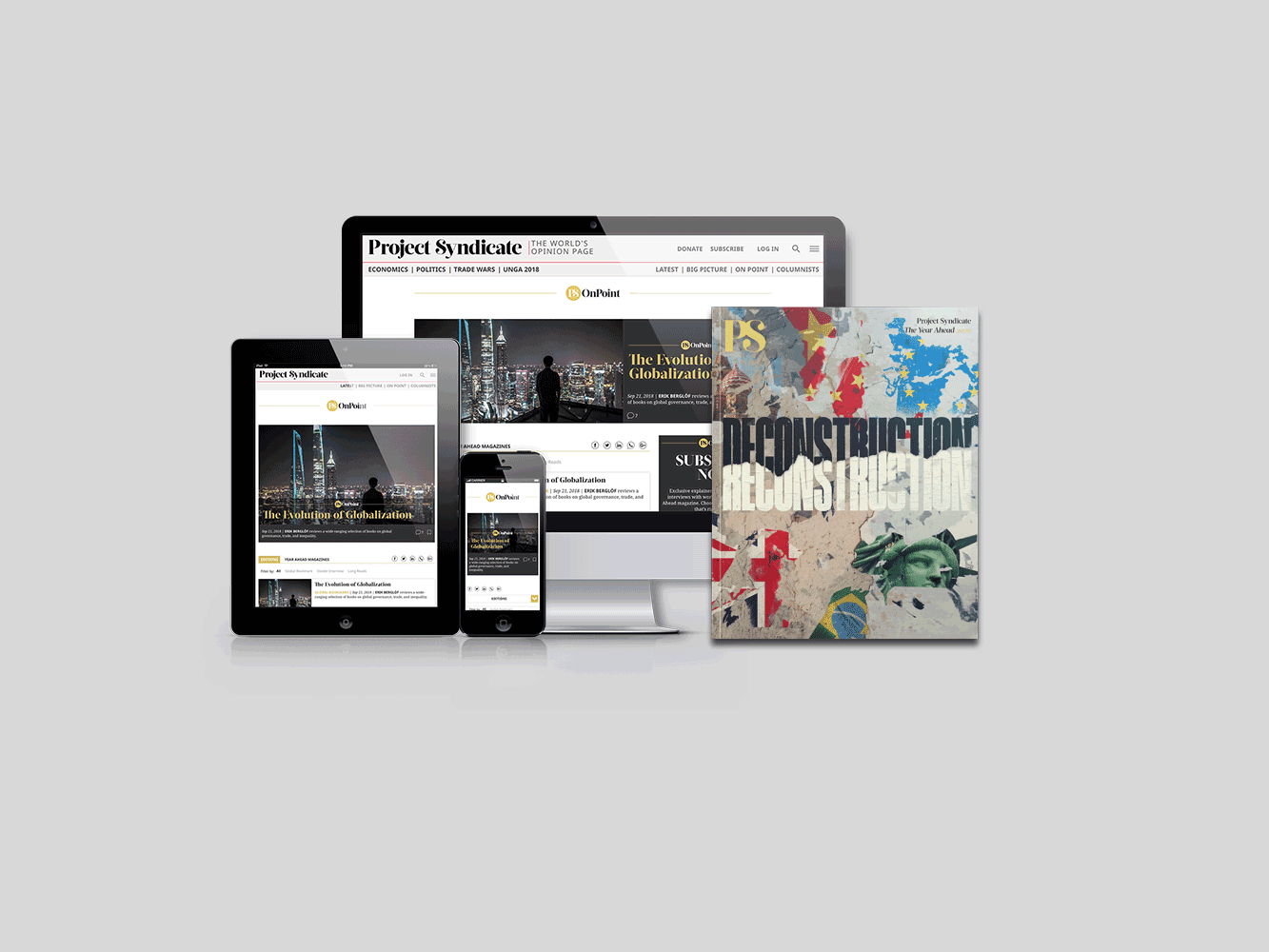 Subscribe to Project Syndicate
Enjoy unlimited access to the ideas and opinions of the world's leading thinkers, including weekly long reads, book reviews, and interviews; The Year Ahead annual print magazine; the complete PS archive; and more – all for less than $2 a week.
Il reste des obstacles à la conclusion d'un cessez-le-feu permanent et à un accord politique, notamment les conditions de la réouverture de l'aéroport de Sanaa et du port d'Hodeïda. La déclaration d'autonomie du CTS en avril et les violences qui se sont ensuivies ont encore compliqué le processus de paix. Et l'attaque d'Ansar Allah [tentée] contre Riyad, le 23 juin, souligne les risques d'escalade du conflit entre les houthistes et la coalition menée par l'Arabie saoudite.
La perspective d'un désastre humanitaire au Yémen et les appels à la paix lancés par la population requièrent une action sur trois registres. Premièrement, les parties au conflit doivent accepter immédiatement l'application de la proposition de cessez-le-feu sous les bons offices de l'ONU, qui prolonge la pause unilatérale de la coalition conduite par l'Arabie saoudite.
Deuxièmement, le gouvernement du président Abd Rabbo Mansour Hadi soutenu par les Saoudiens et le CTS doivent continuer les pourparlers concernant l'application de l'accord de Riyad, signé des deux parties. La déclaration du 29 juillet, par laquelle le CTS affirme renoncer à ses aspirations autonomistes, marque un véritable pas en avant, dont on peut espérer qu'il contribuera à la désescalade.
Troisièmement, la communauté internationale doit encourager toutes les parties au conflit à concrétiser la dynamique positive qui s'affirme depuis peu par un accord politique global, durable et juste. Une solution fondée sur le partage du pouvoir permettrait au Yémen de se reconstruire, de se développer et de rétablir avec ses voisins de bonnes relations. Un programme de reconstruction du Yémen sous la houlette du Conseil de coopération du Golfe et une relance du commerce régional soutiendraient ce processus et marqueraient une nouvelle ère de coopération dans le Golfe et la péninsule Arabique. Si c'est aux parties belligérantes d'effectuer les premiers pas, les acteurs régionaux et mondiaux ont un important rôle à jouer pour que cesse dès maintenant ce conflit.
Le sommet du G20 de novembre, qui se tient à Riyad, offre à l'Arabie saoudite l'occasion d'ouvrir la voie sur la scène internationale en attestant des progrès réalisés sur la question yéménite. Un soutien sans ambages de la communauté internationale et tout particulièrement des grandes puissances à un compromis, pourrait faire pencher la balance en faveur d'un accord durable.
Les occasions d'éteindre une guerre civile qui se prolonge ne surviennent pas souvent. Mettre un terme au conflit yéménite sauverait des vies, ramènerait l'espoir dans une région naufragée et servirait peut-être d'exemple à un monde qui avance en titubant.
Traduit de l'anglais par François Boisivon