Finalmente, ¿paz para Yemen?
PARÍS – El conflicto de larga data en Yemen está más maduro que nunca para lograr una solución. Los distintos bandos yemeníes han quedado exhaustos por la lucha y aceptaron rápidamente el llamado en marzo de António Guterres, secretario general de las Naciones Unidas, a un alto el fuego mundial por la pandemia de la COVID-19. El mes siguiente, la coalición en Yemen liderada por los sauditas anunció un alto el fuego unilateral de dos semanas, que luego extendió.
Los bandos enfrentados ya lograron avances significativos hacia un acuerdo de alto el fuego en negociaciones coordinadas por el enviado especial para Yemen de la ONU, Martin Griffiths. Además, el Consejo de Transición del Sur (CTS), separatista, que cuenta con el apoyo de los Emiratos Árabes Unidos, acordó en junio retomar las conversaciones con el gobierno de Yemen respaldado por los sauditas, poniendo fin así a la lucha en las provincias de Abyan, Shabwa y Socotra.
Irán, que apoya al movimiento hutí (conocido formalmente como Ansar Alá o Partidarios de Dios), no tiene motivos estratégicos para interponerse en un acuerdo. Resulta fundamental que aunque las potencias internacionales —entre ellas Estados Unidos, Rusia, China, India y los países líderes europeos— tienen dificultades para cooperar en la cuestión de Yemen, es poco probable que obstruyan los avances para poner fin a la lucha.
Desde el Kremlin hasta Whitehall y la Casa Blanca se reconoce ampliamente la conveniencia de poner fin al sufrimiento en Yemen. Nuestros países no ganan nada con la continuidad de la guerra civil. De hecho, el 1 de julio, el Consejo de Seguridad de la ONU aprobó una resolución que apoya el llamado de Guterres a un alto el fuego mundial, una decisión que puede ser aprovechada para ayudar a Yemen.
Hay mucho sobre lo cual construir, pero para ello se debe sacar partido de esta oportunidad. La ventana de oportunidad actual para poner fin a la guerra civil no seguirá abierta mucho tiempo y los avances recientes están ahora en peligro. Si la ventana se cierra sin que las partes enfrentadas lleguen a un acuerdo de paz, Yemen corre el riesgo de caer en un caos y un conflicto más profundos y despertar al fantasma de una catástrofe sostenida en el estratégico estrecho de Bab el-Mandeb.
Los trágicos conflictos en Libia y Siria se convirtieron en complicadas guerras subsidiarias que no se avienen a la mediación internacional. Yemen aún está a cierta distancia de ese punto, en parte porque hay menos participantes externos directamente implicados en el conflicto, pero el tiempo no está de su lado. Perder esta oportunidad para la paz sería inadmisible, dado que la cantidad de contagios de COVID-19 aumenta rápidamente en Yemen y el país es incapaz de responder ante la pandemia.
Subscribe to Project Syndicate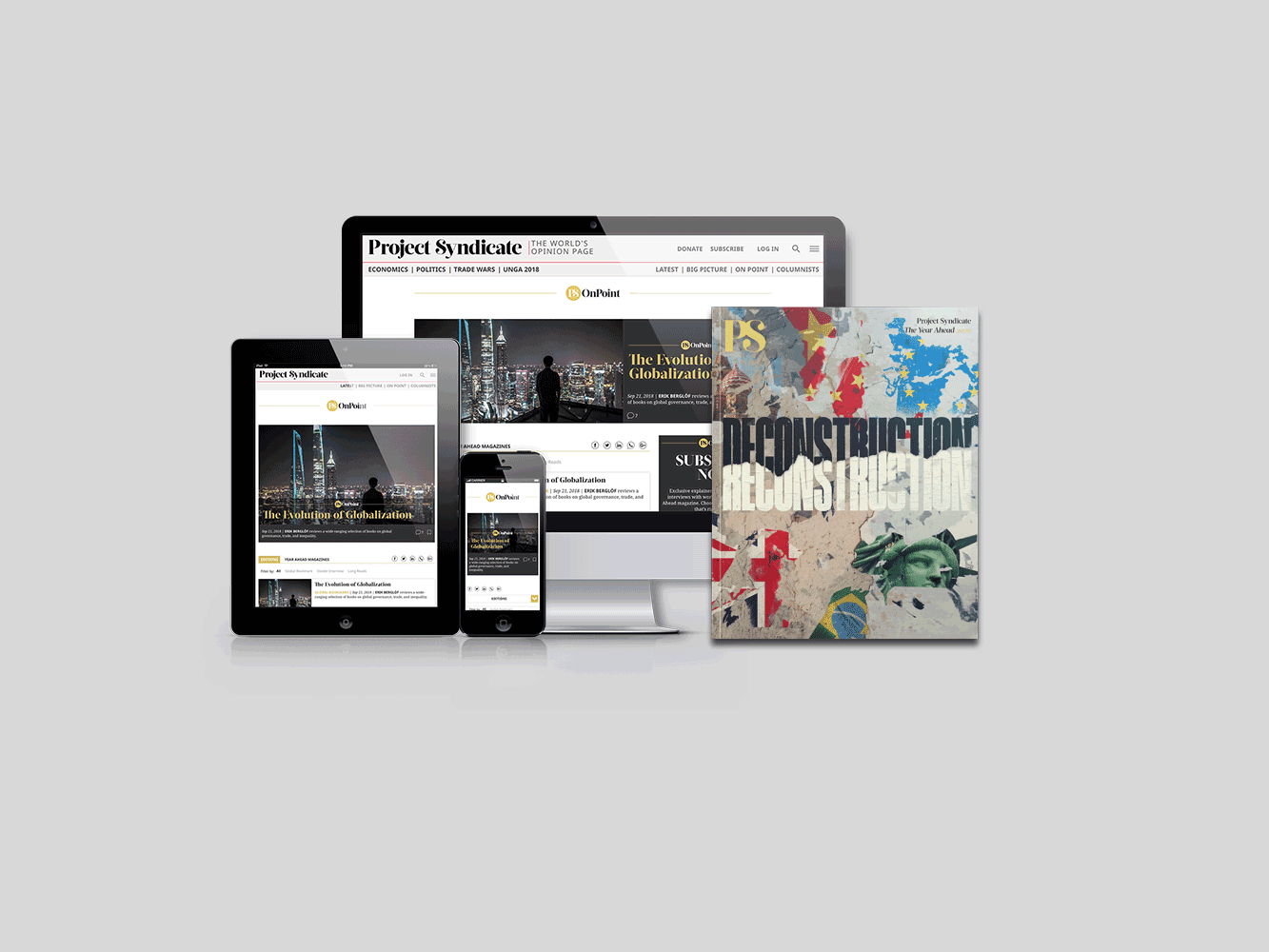 Subscribe to Project Syndicate
Enjoy unlimited access to the ideas and opinions of the world's leading thinkers, including weekly long reads, book reviews, and interviews; The Year Ahead annual print magazine; the complete PS archive; and more – all for less than $2 a week.
Entre los obstáculos restantes a un alto el fuego permanente y un acuerdo político se incluyen las condiciones para abrir el aeropuerto de Saná y el puerto de Hodeida. La declaración del CTS como gobierno autónomo en abril y la violencia subsiguiente también complicaron el proceso de paz. Y el ataque del 23 de junio de Ansar Alá en Riad pone de relieve el riesgo de un escalamiento aún mayor de la lucha entre los hutíes y la coalición liderada por los sauditas, pero ninguno de estos escollos es insalvable.
El desastre humanitario en ciernes de Yemen y las súplicas de su gente para lograr la paz requieren que se actúe en tres niveles. En primer lugar, las partes enfrentadas deben aceptar e implementar inmediatamente la propuesta de alto el fuego coordinada por la ONU, aprovechando la pausa unilateral de la coalición saudita.
En segundo lugar, el gobierno del presidente Abdo Rabu Mansur Hadi —respaldado por los sauditas— y el CTS deben continuar las conversaciones sobre la implementación del Acuerdo de Riad de noviembre de 2019, firmado por ambas partes. El anuncio del CTS el 29 de julio informando que abandonará sus aspiraciones a un gobierno autónomo marca un paso adelante significativo que esperemos sirva para reducir más las tensiones.
En tercer lugar, la comunidad internacional debe alentar a todas las partes del conflicto a convertir el reciente impulso positivo en un acuerdo político integral, duradero y justo. Una solución basada en el poder compartido permitiría que Yemen se reconstruya, prospere y recupere las buenas relaciones con sus vecinos. La reconstrucción de Yemen liderada por el Consejo de Cooperación para los Estados Árabes del Golfo y la revitalización del comercio regional apoyarían este proceso y presagiarían una nueva era de cooperación en el Golfo y la península arábiga. Aunque las partes enfrentadas deben dar los primeros pasos, los participantes regionales y mundiales tienen un papel importante para poner fin ahora al conflicto.
La cumbre del G20 de noviembre de este año en Riad brinda a Arabia Saudita la oportunidad de mostrar liderazgo internacional y avances en Yemen. El mayor apoyo de la comunidad internacional para un acuerdo, especialmente de las potencias mundiales, puede inclinar la balanza a favor de un pacto duradero.
La paz es fundamental, en primer lugar para los yemeníes que sufren desde hace tanto tiempo, pero un acuerdo duradero también será un paso que aumentará la confianza para la estabilidad en Medio Oriente y enviará una señal positiva más amplia en un momento de creciente fricción y polarización internacional.
Las oportunidades para solucionar una guerra civil prolongada no abundan. Poner fin al conflicto en Yemen salvará vidas, traerá esperanza a una región fracasada y tal vez ofrezca inspiración a un mundo tambaleante.
Traducción al español por www.Ant-Translation.com