Apakah Akhirnya Yaman akan Damai?
PARIS – Resolusi atas konflik yang sudah berlangsung lama di Yaman sudah lebih matang dibandingkan sebelumnya. Masyarakat Yaman yang berasal dari berbagai kelompok sudah lelah dengan pertikaian dan dengan cepat menerima permohonan gencatan senjata yang dikeluarkan pada bulan Maret oleh Sekretaris Jenderal PBB António Guterres di tengah pandemi COVID-19. Bulan berikutnya, koalisi yang dipimpin oleh Arab Saudi di Yaman mengumumkan gencatan senjata unilateral selama dua minggu, yang jangka waktunya kemudian diperpanjang.
Para pihak yang bertikai sudah mencapai kemajuan besar dalam perjanjian gencatan senjata, dalam negosiasi-negosiasi yang ditengahi oleh Utusan Khusus PBB untuk Yaman, Martin Griffiths. Selain itu, kelompok separatis Southern Transitional Council (STC), yang didukung oleh Uni Emirat Arab, pada bulan Juni setuju melanjutkan pembicaraan dengan pemerintahan Yaman yang didukung oleh Arab Saudi, sehingga mengakhiri pertikaian di provinsi Abyan, Shabwa, dan Socotra.
Iran, yang mendukung gerakan pemberontak Houthi (yang secara formal dikenal sebagai Ansar Allah, atau Pendukung Tuhan), tidak punya keinginan strategis untuk mencegah perjanjian ini. Dan yang penting juga, meskipun negara-negara berpengaruh seperti AS, Rusia, Tiongkok, India, dan negara-negara berpengaruh di Eropa sulit bekerja sama sehubungan dengan Yaman, negara-negara tersebut sepertinya tidak akan mengganggu kemajuan dalam mengakhiri pertikaian di negara tersebut.
Mulai dari Kremlin hingga Whitehall hingga Gedung Putih, terdapat keinginan untuk mengakhiri penderitaan di Yaman. Negara-negara kami tidak akan mendapatkan manfaat apa pun dari terus berlangsungnya perang sipil di Yaman. Dan pada tanggal 1 Juli, Dewan Keamanan PBB menyetujui sebuah resolusi yang mendukung permohonan Guterres untuk melakukan gencatan senjata, sebuah keputusan yang bisa digunakan untuk membantu Yaman.
Masih banyak yang harus dilakukan, tapi peluang ini harus diraih. Kesempatan untuk mengakhiri perang sipil tidak akan terbuka dalam jangka waktu yang lama, dan perbaikan yang sudah dicapai baru-baru ini bisa menjadi dalam bahaya. Jika peluang ini hilang tanpa adanya perjanjian perdamaian di antara para pihak yang bertikai, Yaman akan mengalami kekacauan dan konflik yang lebih buruk lagi, sehingga menciptakan momok bencana berkelanjutan di Selat Bab el-Mandab yang strategis.  
Konflik tragis di Libya dan Suriah telah berubah menjadi perang proksi yang rumit yang sulit dimediasi secara internasional. Yaman masih belum berada dalam kondisi tersebut, salah satu sebabnya adalah jumlah pemain asing yang langsung terlibat dalam konflik lebih sedikit. Tapi waktu adalah sebuah permasalahan penting dalam hal ini. Hilangnya peluang perdamaian ini adalah hal yang sangat buruk, mengingat jumlah kasus COVID-19 yang meningkat dengan cepat dan ketidakmampuan Yaman dalam merespons pandemi ini.
Subscribe to Project Syndicate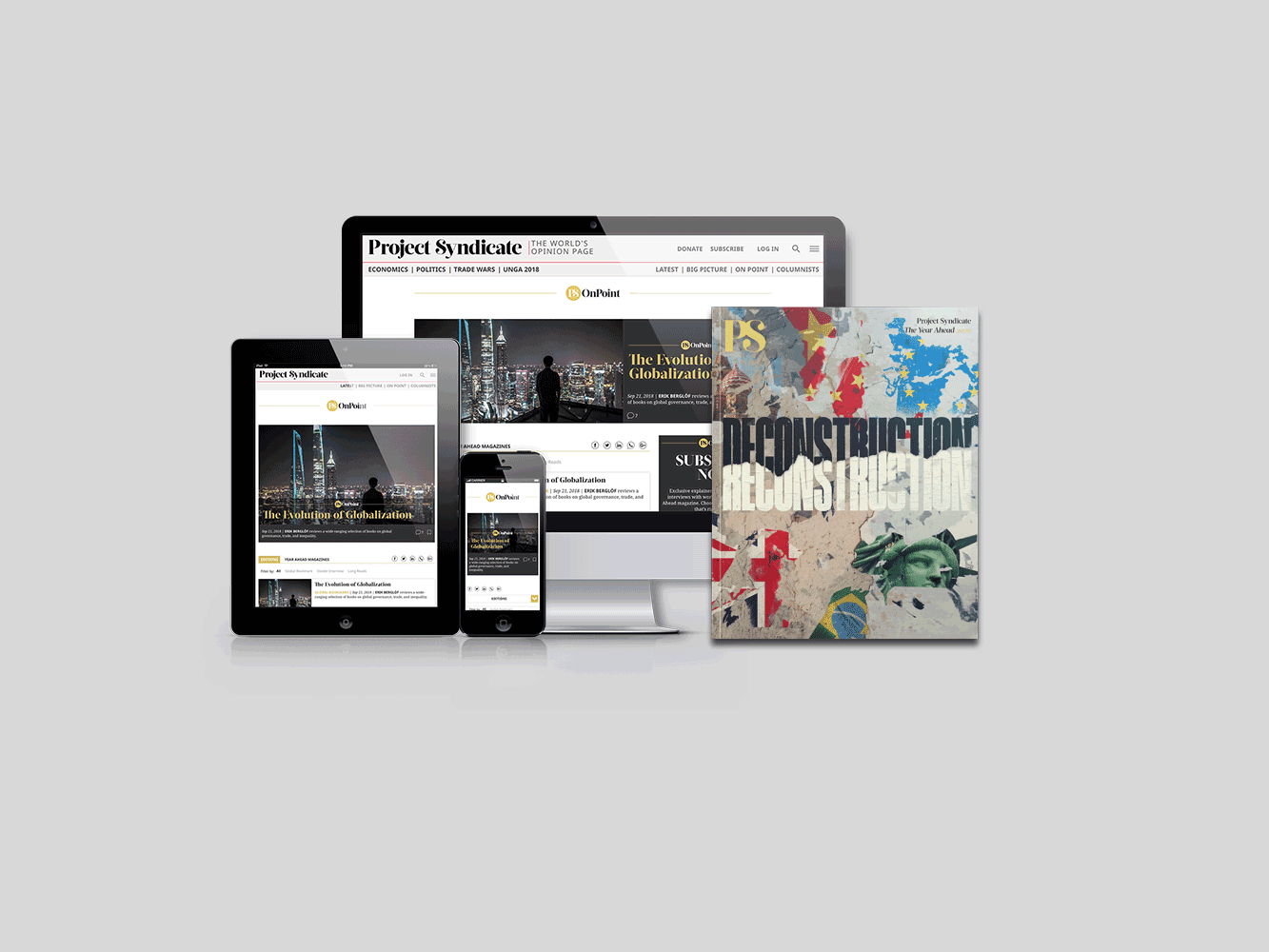 Subscribe to Project Syndicate
Enjoy unlimited access to the ideas and opinions of the world's leading thinkers, including weekly long reads, book reviews, and interviews; The Year Ahead annual print magazine; the complete PS archive; and more – all for less than $2 a week.
Hambatan yang tersisa dalam mencapai gencatan senjata permanen dan kesepakatan politik mencakup persyaratan untuk membuka bandar udara Sana dan Pelabuhan Hodeida. Deklarasi pemerintahan mandiri STC pada bulan April dan kekerasan yang terjadi setelahnya juga memperumit proses perdamaian. Dan serangan Ansar Allah pada tanggal 23 Juni di Riyadh menekankan risiko eskalasi lebih lanjut dari pertikaian antara Houthi dan koalisi yang dipimpin Arab Saudi. Tapi hambatan-hambatan ini bisa diatasi.   
Bencana kemanusiaan yang akan terjadi dan permohonan perdamaian masyarakat Yaman memerlukan tindakan pada tiga tingkat. Pertama, kelompok-kelompok yang bertikai harus menerima dan secepatnya menerapkan proposal gencatan senjata yang ditengahi oleh PBB, mendukung gencatan senjata sepihak dari koalisi yang dipimpin Arab Saudi. 
Kedua, pemerintahan Presiden Abd-Rabbuh Mansour Hadi yang didukung Arab Saudi dan STC harus meneruskan pembicaraan mengenai penerapan Perjanjian Riyadh yang ditandatangani pada bulan November 2019 oleh kedua belah pihak. Pengumuman STC pada tanggal 29 Juli bahwa mereka tidak akan membuat pemerintahan sendiri adalah sebuah kemajuan yang diharapkan akan semakin meredakan ketegangan.
Ketiga, komunitas internasional harus mendorong seluruh pihak yang bertikai untuk menjadikan momentum positif baru-baru ini menjadi sebuah perjanjian yang komprehensif, langgeng dan adil. Sebuah solusi berdasarkan pembagian kekuasaan akan memungkinkan Yaman untuk membangun kembali, mencapai kemakmuran, dan memulihkan hubungan dengan negara-negara tetangga. Upaya rekonstruksi yang dipimpin oleh Dewan Kerjasama Wilayah Teluk di Yaman dan revitalisasi perdagangan regional akan mendukung proses ini dan membawa sebuah periode kerja sama di Teluk dan Semenanjung Arab. Meskipun para pihak yang bertikai harus mengambil langkah pertama, aktor-aktor regional dan global memainkan peranan yang penting dalam mengakhiri konflik ini sekarang.
KTT G20 di Riyadh pada bulan November ini memberikan peluang bagi Arab Saudi untuk menunjukkan kepemimpinan internasional dan menunjukkan kemajuan di Yaman. Dukungan yang lebih besar bagi perjanjian perdamaian dari komunitas internasional, dan khususnya negara adikuasa, bisa mendorong terjadinya perjanjian yang langgeng.
Perdamaian adalah hal yang terpenting bagi masyarakat Yaman yang sudah lama menderita. Tapi perjanjian yang langgeng juga menjadi landasan menuju stabilitas di Timur Tengah, dan akan memberikan sinyal positif yang lebih luas dalam hubungan internasional yang penuh gesekan dan polarisasi.
Peluang untuk menyelesaikan perang saudara yang sudah berlangsung lama adalah sebuah hal yang jarang terjadi. Mengakhiri konflik di Yaman akan menyelamatkan nyawa,  membawa harapan ke daerah yang berada dalam konflik, serta mungkin memberikan inspirasi bagi dunia yang sedang goyah.