La decadencia de la innovación en las Fuerzas Armadas de EE.UU.
NUEVA YORK – Estados Unidos está en riesgo de perder su ventaja militar. Puede que las Fuerzas Armadas de Estados Unidos sean aún las más avanzadas en el mundo; al fin de cuentas, en lo que se refiere al gasto en investigación y desarrollo militar, EE.UU. gasta más que el doble en comparación con los gastos realizados por grandes potencias, como ser Francia y Rusia, y gasta nueve veces más de lo que gasta China y Alemania. Sin embargo, la continuidad del liderazgo tecnológico de Estados Unidos está lejos de considerarse como un hecho asegurado.
Desde el año 2005, el Departamento de Defensa de Estados Unidos ha reducido el gasto en Investigación y Desarrollo (I+D) en un 22%. En el año 2013, como parte de un acuerdo para evitar un enfrentamiento sobre el techo de la deuda, el Congreso de Estados Unidos ordenó que se realizaran recortes automáticos del gasto por aproximadamente USD 1,2 millón de millones. La medida, que requiere la reducción del gasto en numerosos programas, incluyendo en varias iniciativas de investigación en el ámbito de la defensa, fue descrita por la administración del presidente estadounidense Barack Obama como "profundamente destructiva para la seguridad nacional". Si la innovación estadounidense en defensa continúa erosionándose, no se debilitarán únicamente las capacidades estadounidenses en el campo de la defensa, sino que también se correrá el riesgo de que el país decaiga en términos de innovación y competitividad comercial.
Las limitaciones presupuestarias plantean algunos de los mayores desafíos que enfrentan los esfuerzos que realizan las Fuerzas Armadas estadounidenses por mantener su ventaja tecnológica. El Ejército y la Agencia de Defensa de Misiles se han visto particularmente afectados, ya que su gasto en I+D se redujo casi a la mitad desde el año 2005. El presupuesto de investigación de la Armada se redujo en un 20%, y la Agencia de Proyectos de Investigación Avanzada de Defensa (DARPA) – que es la organización que tiene la labor de mantener a las Fuerzas Armadas estadounidenses en la vanguardia tecnológica – tuvo que  recortar su gasto en I+D en un 18%. Incluso la Fuerza Aérea, cuyo gasto en investigación ha sido tradicionalmente una de las prioridades del Congreso, se vio obligada a recortar su presupuesto en alrededor de un 4%.
Cuando, en los hechos, se asignan dineros, ocurre con demasiada frecuencia que las presiones ejercidas por los costos fomentan la realización de inversiones en proyectos que prometen resultados rápidos – esta es una inclinación que se produce a expensas del logro de innovaciones a largo plazo, mismas que podrían proporcionar una ventaja estratégica. Incluso DARPA se doblegó ante la presión que conduce hacia realizar investigaciones que pueden mostrar progresos de manera inmediata.
Para empeorar las cosas, los esfuerzos de innovación de las Fuerzas Armadas de Estados Unidos se enfrentan a diversos problemas estructurales. Seis décadas de intentos por reformar el proceso de adquisiciones en el ámbito de la defensa aún no han dado frutos. La industria civil lleva a cabo la mayor parte del diseño, desarrollo y producción de los sistemas militares; sin embargo, la toma de decisiones permanece, de manera firme, en las manos de los funcionarios militares, quienes probablemente no sean capaces de encontrar el equilibrio justo entre la reducción de costos y la innovación.
Tiempo atrás, las rivalidades entre y dentro de las distintas fuerzas militares imitaban el papel de la competencia en el sector privado: es decir, dichas rivalidades impulsaban la innovación. Sin embargo, debido a que la Guerra Fría llegó a su fin, se desvaneció la presión por permanecer un paso por delante del resto; y consecuentemente, se privó al sector de la defensa de un motor crucial de progreso. Por otra parte, el gasto en I+D que realizan los principales contratistas de defensa, expresado como una proporción de sus ventas, se desplomó en casi un tercio entre los años 1999 y 2012. Por el contrario, los gigantes del ámbito tecnológico de Estados Unidos invirtieron entre 4 a 6 veces más en I+D.
Investing in Health for All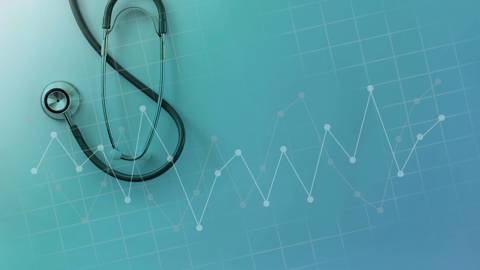 PS Events: Investing in Health for All
Register now for our next virtual event, Investing in Health for All, organized by the European Investment Bank and World Health Organization, where global experts will consider what lessons the COVID-19 pandemic and other recent crises offer for confronting public health challenges in the years ahead.
Simultáneamente, EE.UU. está sufriendo el vaciamiento de su base industrial en el sector de defensa. El aumento de la competencia por parte de China y de otras grandes economías emergentes ha erosionado la capacidad de fabricación de Estados Unidos, poniendo en peligro la capacidad del país para desarrollar las plataformas de defensa más tecnológicamente sofisticadas. Tiempo atrás, la industria de la defensa creaba las nuevas tecnologías que ayudaban a impulsar la economía estadounidense – por ejemplo, tecnologías como los láseres, el GPS y la red de Internet. Hoy en día, en la mayoría de los campos, es probable que sea la tecnología civil la que tome el liderazgo.
El resultado se puede ver en el aumento de la competencia extranjera en el mercado internacional de armas. Los fabricantes estadounidenses se encuentran cada vez más vulnerables en áreas en las que en el pasado dominaron – incluyéndose entre ellas a las plataformas aéreas no tripuladas, la inteligencia de vigilancia y reconocimiento, los misiles y los satélites – a medida que sus competidores con costos bajos ganan cuotas de mercado. En el año 2013, las exportaciones de armas de Rusia superaron a las estadounidenses en un monto de USD 2 mil millones.
En noviembre pasado, el secretario de Defensa de EE.UU., Chuck Hagel, anunció una nueva iniciativa para "sostener y aumentar el dominio militar de Estados Unidos durante el siglo XXI". En una época en la que los presupuestos se reducen y los retos estratégicos se desplazan, dicho secretario se centró en la innovación. Él dijo: "la continua presión fiscal probablemente limitará la capacidad que tienen nuestras Fuerzas Armadas para responder a los retos a largo plazo mediante el aumento del tamaño de nuestras fuerzas o simplemente mediante la realización de gastos en sistemas actualizados que superen a aquellos realizados en dichos sistemas por nuestros potenciales adversarios". Y continuó diciendo: "por lo tanto, para superar los retos que enfrenta nuestra superioridad militar, tenemos que cambiar la forma en la que innovamos, funcionamos y llevamos a cabo nuestra actividades empresariales".
Nueve días después, Hagel presentó su renuncia, misma que entrará en vigor tan pronto como el Senado estadounidense confirme a la persona que lo sustituirá. Una política destinada a la restauración de la innovación y la producción en el ámbito de la defensa estadounidense garantizaría que EE.UU. mantenga su liderazgo tecnológico y competitividad comercial a nivel mundial. Lamentablemente, es probable que el sucesor de Hagel piense que, en una época de presupuestos limitados y de recortes automáticos del gasto, el tipo de estrategia de innovación integral que Hagel visualizó, simplemente no sea viable.
Traducido del inglés por Rocío L. Barrientos.