Le piège de la mise en accusation
CHICAGO – Les Démocrates américains ont commis une grave erreur en lançant une procédure de mise en accusation à l'encontre du Président Donald Trump. Ils sont en train de reproduire la mise en accusation de Bill Clinton par les Républicains en 1998, un exercice futile qui a porté tort aux Républicains, a renforcé les pouvoirs de Clinton et a également causé du tort aux institutions.
Le facteur commun à ces deux mises en accusation, c'est que dès le début, il était clair que le Sénat américain n'aurait jamais pu appliquer la sentence, ce qui exige une majorité des deux tiers. Les 45 Démocrates du Sénat reprochaient à Clinton d'avoir commis un parjure devant un grand jury, d'avoir fait obstruction à la justice et d'avoir eu une aventure extraconjugale avec Monica Lewinsky, une stagiaire de la Maison Blanche. Mais ils n'ont pas estimé que ce comportement fût un motif suffisant à sa révocation. Ce comportement n'était pas suffisamment scandaleux pour avoir le dessus sur leur fidélité politique à un président toujours populaire auprès des électeurs.
Les Républicains à l'origine de la mise en accusation savaient que très rares seraient les Démocrates du Sénat à voter en faveur de la sentence (en fait, aucun de n'a voté en ce sens). Mais les Républicains espéraient gêner les Démocrates et causer du tort à Clinton, en croyant qu'ils allaient remporter quelques sièges aux élections de novembre 1998 en lançant une procédure de mise en accusation avant cette date. Ils ont eu tort. La popularité de Clinton s'est accrue une fois la procédure de mise en accusation achevée. La plupart des Américains ont cru que la mise en accusation était une erreur.
Bien des gens craignaient que la mise en accusation de Clinton ne nuise à la présidence, mais son effet sur le pouvoir présidentiel eut un effet contraire. Les Républicains se sont finalement mis d'accord avec les Démocrates sur le fait que la responsabilité de la débâcle revenait à Kenneth Starr, l'avocat indépendant dont les enquêtes sur les transactions immobilières de Clinton plusieurs années auparavant l'avaient conduit à Lewinsky. Les deux partis ont laissé expirer le statut d'avocat indépendant, libérant ainsi la présidence d'une puissante forme de surveillance, ce qui arrangerait bien les affaires de Trump une génération plus tard.
À l'heure actuelle, les Républicains du Sénat ont peut-être de quoi être préoccupés par le comportement de Trump. Mais rien n'indique qu'un seul d'entre eux voterait en faveur de sa destitution. Bien que Trump soit loin d'être aussi populaire que Clinton, sa base lui est toujours fidèle, sa base domine les primaires des Républicains, et, contrairement à Clinton, il bénéficie d'un soutien majoritaire au Sénat. En effet, l'enthousiasme extraordinaire des partisans de Trump - leur indifférence à ses nombreux autres scandales - garantit presque que les renseignements supplémentaires qui pourraient être recueillis au cours de l'audience de mise en accusation n'influenceront pas les sénateurs républicains.
Certains partisans de la mise en accusation affirment que la gravité des accusations contre Trump - il a engagé un pays étranger pour harceler un adversaire politique - garantissent sa condamnation. Mais nous avons déjà connu cette situation par le passé. Les Démocrates, qui ont en horreur le harcèlement sexuel et le parjure, ont soutenu Clinton parce qu'ils ont considéré l'autre possibilité comme pire encore. Les Républicains vont faire le même calcul. Peut-être que les choses se passeraient autrement si Trump avait convaincu les Ukrainiens d'arrêter Joe Biden lors de son voyage touristique à Kiev. Le comportement du président, si odieux soit-il, est bien loin de l'implication de Richard Nixon dans des crimes d'espionnage envers le Parti Démocrate - le seul exemple historique de mise en accusation ayant conduit à la destitution (dans le cas de Nixon, à la démission) du président.
Subscribe now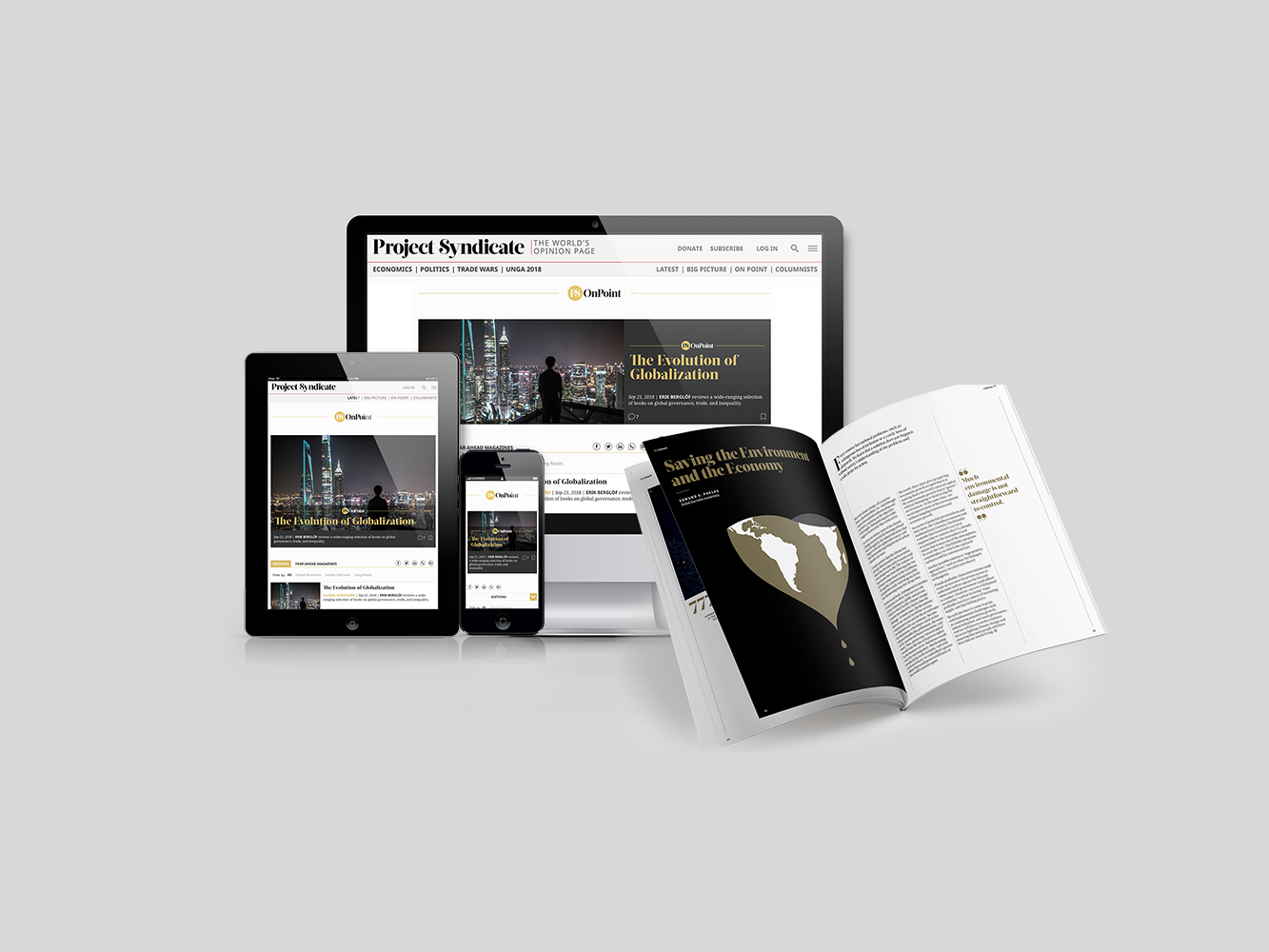 Subscribe now
Subscribe today and get unlimited access to OnPoint, the Big Picture, the PS archive of more than 14,000 commentaries, and our annual magazine, for less than $2 a week.
D'autres affirment que même si Trump n'est pas destitué, une mise en accusation à la Chambre - que la majorité démocrate garantit pratiquement - enverra un signal fort disant que le comportement du président bafoue les valeurs américaines. Mais la mise en accusation a sa propre logique narrative : une fois que les Démocrates la mettent en branle, soit ils gagnent, soit ils perdent. S'ils perdent, ils seront vus comme des perdants qui ont gaspillé les ressources publiques dans un but futile.
D'autres encore croient que les audiences de mise en accusation vont révéler que Trump a commis des crimes ou trahi le pays par de nouveaux moyens non divulgués, ou que les audiences vont permettre aux Démocrates de communiquer la gravité de tous les actes répréhensibles du président, de manière à mobiliser l'opinion publique. Mais l'administration de Trump n'a gardé que de rares secrets jusqu'ici et une grande part de son comportement a été normalisé, au moins pour ses partisans républicains. La procédure de mise en accusation, contrairement aux procédures judiciaires, est un lourd mécanisme quand il s'agit de produire des preuves. Rien de nouveau n'a été divulgué sur Clinton après la publication du rapport Starr - et rien de nouveau ne le sera sur Trump.
En effet, les défauts de caractère et les débordements de Trump sont déjà si bien connus que la procédure de mise en accusation va probablement se retourner contre les Démocrates et leur causer plus de tort qu'aux Républicains. Une fois encore, la mise en accusation de Clinton est éloquente. Tout le monde savait - ou soupçonnait - que Clinton était un coureur de jupons (ou ce qu'aujourd'hui on peut appeler un prédateur sexuel) et un menteur invétéré. On n'était pas aussi bien informé sur les aventures extraconjugales du Président de la Chambre des Représentants républicain Newt Gingrich, ainsi que sur celles de son successeur Bob Livingston. Tous deux ont démissionné ; Clinton est resté en fonction. Le plus grand talent de Trump est sa capacité à transformer les procureurs en accusés. Attendons-nous à ce que cela se reproduise, quand Trump va utiliser son compte Twitter pour attirer l'attention sur le prochain Démocrate ayant les plus lourdes vulnérabilités politiques.
Il n'y a rien de bien sorcier là-dedans. Alors pourquoi une politicienne aussi rusée que la Présidente de la Chambre des Représentants Nancy Pelosi cède-t-elle à la pression des autres membres et plaide-t-elle en faveur de la mise en accusation (bien qu'elle soit clairement en train de tergiverser - par exemple, en refusant d'organiser un vote à la Chambre pour autoriser la procédure de mise en accusation) ? La réponse découle de la logique fondamentale du Congrès dans une ère polarisée.
Le Congrès est un organe collectif. Ses membres ont des comptes à rendre à leurs électeurs dans des circonscriptions particulières ou des États particuliers, plutôt qu'à l'ensemble du pays. Les Démocrates de la Chambre issus de circonscriptions plus libérales craignent d'être battus aux primaires par des adversaires anti-Trump plus forts. Le seul moyen de lutter contre de tels adversaires, c'est de soutenir la mise en accusation. Plus les Démocrates suivent le mouvement, plus des Démocrates modérés se joignent à eux pour éviter de ressembler à des défenseurs des inconduites de Trump.
On attribue à Mark Twain ce bon mot, selon lequel « l'histoire ne se répète pas, mais elle rime souvent. » Mais dans ce cas, répétition semble être le mot juste. La logique politique qui a piégé les Républicains en 1998 va fonctionner de la même façon sur les Démocrates en 2019.