La trampa del juicio político
CHICAGO – Los demócratas de Estados Unidos han cometido un grave error al iniciar procesamientos de juicio político contra el presidente Donald Trump. Están reproduciendo el juicio político republicano de Bill Clinton en 1998, un ejercicio inútil que perjudicó a los republicanos, mejoró el poder de Clinton y causó también un daño institucional.
El común denominador de los dos juicios políticos es que resultó evidente desde el principio que el Senado de Estados Unidos nunca pronunciaría una condena, que exige una mayoría de dos tercios. A los 45 demócratas del Senado no los ponía contentos que Clinton jurara en falso ante un gran jurado, obstruyera a la justicia y tuviera una relación sexual extramatrimonial con una becaria de la Casa Blanca, Monica Lewinsky. Pero no creían que este comportamiento fuera motivo para una destitución del cargo. El comportamiento no era lo suficientemente escandaloso como para superar su lealtad política a un presidente que seguía siendo popular entre los votantes.
Los republicanos que lideraban el juicio político sabían que pocos demócratas en el Senado, o ninguno, pronunciarían una condena (de hecho, ninguno lo hizo). Pero los republicanos esperaban incomodar a los demócratas y perjudicar a Clinton, convencidos de que obtendrían algunas bancas en la elección de noviembre de 1998 al iniciar los procedimientos de juicio político antes de esa fecha. Se equivocaban. La popularidad de Clinton creció después de que terminaron los procedimientos de juicio político. La mayoría de los norteamericanos creía que el juicio político era un error.

Mucha gente temía que el juicio político de Clinton afectara la presidencia, pero su principal impacto en el poder presidencial fue todo lo contrario. Los republicanos finalmente acordaron con los demócratas que la responsabilidad por la debacle recaía en Kenneth Starr, el asesor independiente cuyas investigaciones de los negocios inmobiliarios de Clinton años antes terminaron conduciéndolo a Lewinsky. Los dos partidos permitieron que el estatuto de asesor independiente expirara, liberando a la presidencia de una forma poderosa de supervisión, en gran medida para beneficio de Trump una generación después.
Hoy, los republicanos del Senado pueden estar preocupados en privado por el comportamiento de Trump. Pero no hay ningún indicio de que al menos uno de ellos vote a favor de la destitución. Si bien Trump no es en absoluto tan popular como lo era Clinton, retiene la lealtad de sus bases, quienes dominan las primarias republicanas y, a diferencia de Clinton, goza de un respaldo mayoritario en el Senado. Por cierto, el entusiasmo extraordinario de los seguidores de Trump –su indiferencia ante sus muchos otros escándalos- casi garantiza que cualquier información adicional que pudiera materializarse durante las audiencias por el juicio político no va a influir en los senadores republicanos.
Algunos defensores del juicio político dicen que la gravedad de las acusaciones contra Trump –que consiguió que un país extranjero acose a un opositor político- garantizará su condena. Pero ya hemos pasado por esto antes. Los demócratas que aborrecen el acoso sexual y el perjurio respaldaron a Clinton porque consideraban que la alternativa era peor. Los republicanos harán la misma especulación. Quizá la historia habría sido diferente si Trump hubiera persuadido a los ucranianos de arrestar a Joe Biden mientras estaba de visita en Kyiv. El comportamiento del presidente, por más odioso que sea, está muy lejos de la participación de Richard Nixon en un acto de espionaje contra el Partido Demócrata –el único ejemplo histórico de procedimientos de juicio político que condujeron a la destitución (en el caso de Nixon, la renuncia) del presidente.
Subscribe now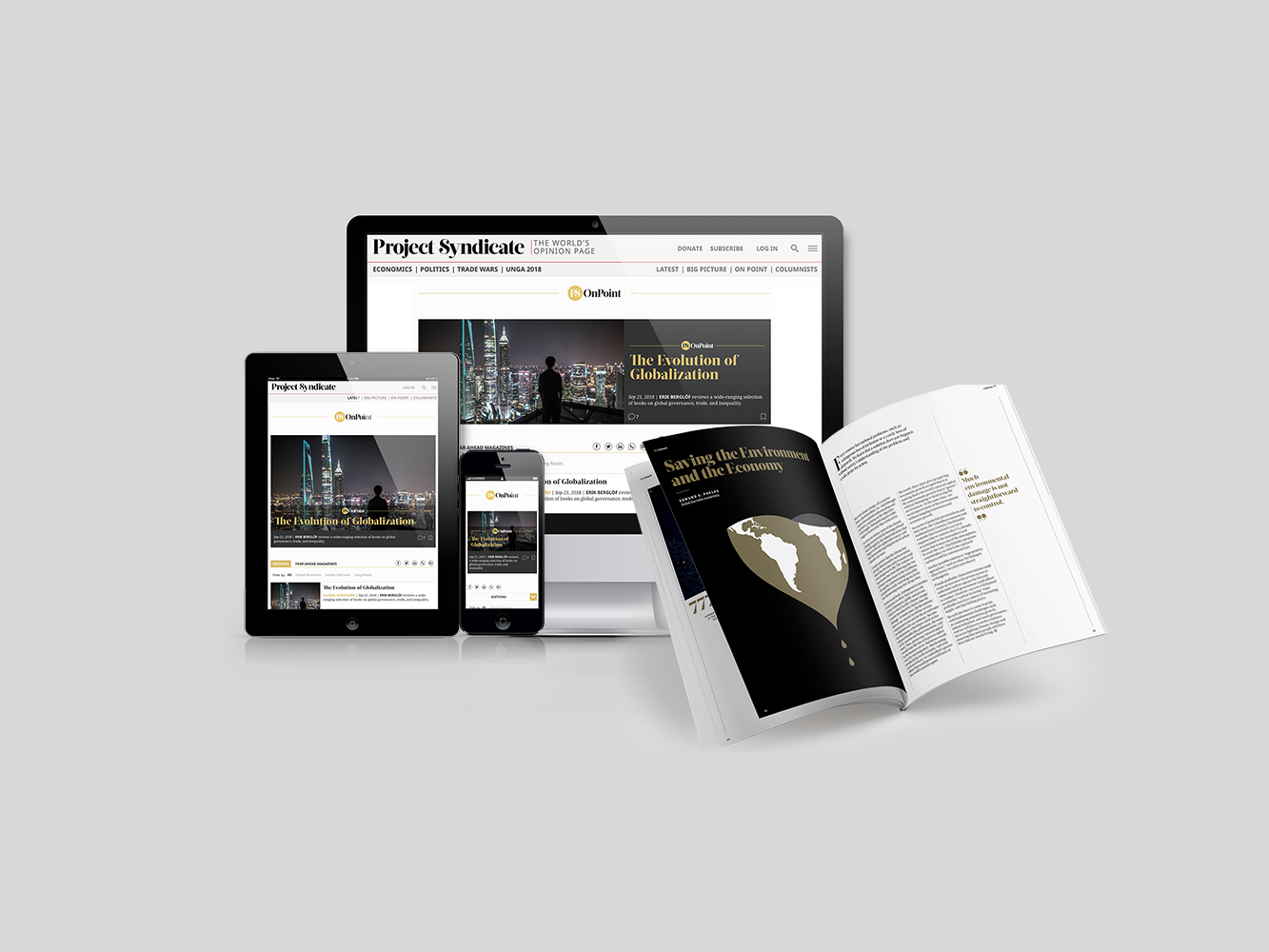 Subscribe now
Subscribe today and get unlimited access to OnPoint, the Big Picture, the PS archive of more than 14,000 commentaries, and our annual magazine, for less than $2 a week.
Otros sostienen que aun si Trump no fuese destituido, el juicio político en la Cámara Baja –que la mayoría demócrata prácticamente garantiza- enviará una señal contundente de que el comportamiento del presidente viola los valores norteamericanos. Pero el juicio político tiene su propia lógica discursiva: una vez que los demócratas lo inician, ganan o pierden. Si pierden, serán vistos como los perdedores que malgastaron recursos públicos para un objetivo inútil.
Hay otros que creen que las audiencias del juicio político revelarán que Trump ha cometido crímenes o ha traicionado al país de maneras todavía no reveladas, o que las audiencias permitirán a los demócratas transmitir la gravedad de todos los actos indebidos del presidente de manera tal que galvanice a la población. Pero la permeable administración Trump ha mantenido pocos secretos hasta la fecha, y gran parte de su comportamiento se ha normalizado, al menos para sus seguidores republicanos. Los procedimientos de juicio político, a diferencia de los procesos judiciales, son un mecanismo engorroso para desarrollar evidencia. Nada nuevo se supo sobre Clinton después de que se diera a conocer el Informe Starr, y nada nuevo se sabrá sobre Trump.
De hecho, los errores de personalidad y el mal comportamiento de Trump ya son tan conocidos que los procedimientos de juicio político muy probablemente den un contragolpe y causen más daño a los políticos demócratas que a los republicanos. Una vez más, el juicio político de Clinton ofrece lecciones. Todos sabían, o sospechaban, que Clinton era un mujeriego (o lo que hoy podría llamarse un predador sexual) y un mentiroso serial. La gente no tenía tanto conocimiento de que el vocero republicano Newt Gingrich también había tenido una relación extramatrimonial, al igual que su antecesor, Bob Livingston. Ambos renunciaron; Clinton se mantuvo en su cargo. La mayor habilidad de Trump es la de transformar a sus acusadores en acusados. Es posible que esto vuelva a suceder y que Trump use su cuenta de Twitter para centrar la atención en aquellos demócratas que tienen las mayores vulnerabilidades políticas.
Nada de esto es una ciencia. ¿Entonces por qué un político astuto como la vocero de la Cámara Nancy Pelosi cedería a la presión de otros miembros para que haya un juicio político (aunque ella claramente está temporizando –por ejemplo, negándose a realizar una votación en la Cámara para autorizar los procedimientos de juicio político?). La respuesta surge de la lógica básica del Congreso en una era polarizada.
El Congreso es un órgano colectivo. Sus miembros están en deuda con los votantes en distritos o estados específicos y no en el país en su totalidad. Los demócratas de la Cámara pertenecientes a distritos más liberales temen ser derrotados en las primarias por adversarios anti-Trump más convincentes. La única manera de contrarrestar esos desafíos es respaldando el juicio político. En la medida que más demócratas se suban al tren, más demócratas moderados se sumarán para evitar verse como defensores de la mala conducta de Trump.
Se dice que Mark Twain bromeó diciendo que "la historia no se repite, pero muchas veces rima". Ahora bien, en este caso, repetición parece ser la palabra correcta. La lógica política que atrapó a los republicanos en 1998 se aplicará de la misma manera a los demócratas en 2019.