Die Impeachment-Falle
CHICAGO – Mit der Einleitung des Amtsenthebungsverfahrens gegen Präsident Donald Trump haben Amerikas Demokraten einen schweren Fehler begangen. Sie wiederholen das republikanische Impeachment von Bill Clinton im Jahr 1998: Ein aussichtsloses Unterfangen, das den Republikanern schadete, Clintons Macht vergrößerte und auch auf institutioneller Ebene Schaden anrichtete.
Beiden Amtsenthebungsverfahren ist gemeinsam, dass von Anfang an klar war, dass der US-Senat einer Verurteilung niemals mit der erforderlichen Zweidrittelmehrheit zustimmen würde. Die 45 Demokraten im Senat waren nicht froh darüber, dass Clinton eine Falschaussage unter Eid geleistet, die Justiz behindert und eine außereheliche Affäre mit Monica Lewinsky hatte, einer Praktikantin des Weißen Hauses. Aber sie glaubten nicht, dass dieses Verhalten einen Grund für eine Amtsenthebung darstellt. Das Verhalten war nicht ungeheuerlich genug, um über ihre politische Loyalität gegenüber einem Präsidenten zu siegen, der bei den Wählern weiterhin beliebt blieb.
Die Republikaner, die das Impeachment angestrengt hatten, wussten, dass, wenn überhaupt, nur wenige Demokraten im Senat einer Verurteilung zustimmen würden (was tatsächlich keiner tat). Doch die Republikaner hofften, die Demokraten in Verlegenheit zu bringen und Clinton zu beschädigen und sie glaubten, dass sie einige Sitze bei der Wahl im November 1998 hinzugewinnen würden, wenn sie vorher ein Amtsenthebungsverfahren einleiten. Sie lagen falsch. Clintons Beliebtheit stieg, nachdem das Amtsenthebungsverfahren beendet war. Die meisten Amerikaner hielten das Impeachment-Verfahren für einen Fehler.
Viele Menschen befürchteten, dass das Impeachment gegen Clinton das Amt des Präsidenten beschädigen würde, doch im Wesentlichen war das Gegenteil der Fall. Letzten Endes kamen die Republikaner mit den Demokraten überein, dass die Verantwortung für das Debakel bei Kenneth Starr lag, dem unabhängigen Ermittler, dessen Untersuchungen von Clintons Immobiliengeschäften in früheren Jahren schließlich zu Lewinsky geführt hatten. Die beiden Parteien ließen die gesetzliche Grundlage zur Ernennung eines unabhängigen Ermittlers auslaufen und entbanden das Präsidentenamt damit von einer mächtigen Form der Aufsicht, was Trump eine Generation später sehr zum Vorteil gereicht.
Heute könnte Trumps Verhalten den Republikanern im Senat zwar insgeheim durchaus Sorge bereiten. Aber es gibt keine Anhaltspunkte dafür, dass auch nur einer für die Amtsenthebung stimmen würde. Trump ist zwar nicht annähernd so populär wie es Clinton war, besitzt aber weiterhin den Rückhalt seiner Basis, die die republikanischen Vorwahlen dominiert, und genießt, anders als Clinton, die Unterstützung der Mehrheit im Senat. Tatsächlich ist die außerordentliche Begeisterung von Trumps Anhängern – ihre Gleichgültigkeit gegenüber seinen vielen anderen Skandalen – quasi ein Garant dafür, dass zusätzliche Informationen, die im Zuge der Anhörungen auftauchen könnten, keinen Einfluss auf republikanische Senatoren haben werden.
Einige Befürworter des Amtsenthebungsverfahrens machen geltend, dass die Schwere der Anschuldigungen gegen Trump – dass er ein fremdes Land aufgefordert hat, Schmutz über einen politischen Widersacher zu sammeln – für seine Verurteilung sorgen wird. Aber das haben wir schon einmal erlebt. Demokraten, die sexueller Belästigung und Falschaussagen unter Eid mit Abscheu begegneten, unterstützten Clinton, weil ihnen die Alternative schlechter zu sein schien. Republikaner werden die gleichen Berechnungen anstellen. Vielleicht wäre die Geschichte eine andere, wenn Trump die Ukrainer überzeugt hätte, Joe Biden zu verhaften, während er in Kiew auf Stadtrundfahrt ist. Das Verhalten des Präsidenten, so abscheulich es auch sein mag, ist weit entfernt von Richard Nixons Verwicklung in die Spionage gegen die Demokratische Partei – dem einzigen historischen Beispiel für ein Amtsenthebungsverfahren, das zur Entfernung eines Präsidenten (in Nixons Fall zum Rücktritt) führte.
Subscribe now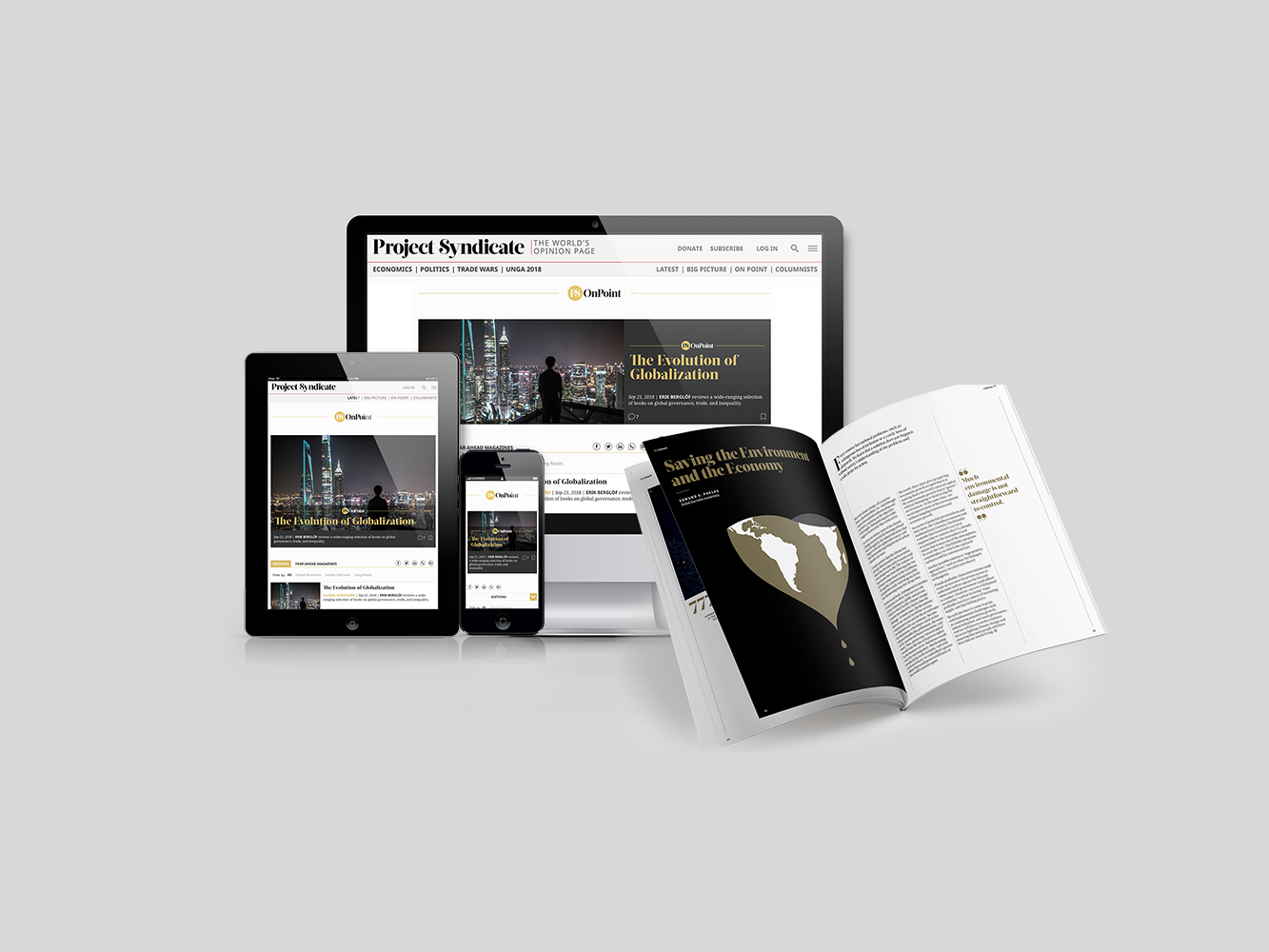 Subscribe now
Subscribe today and get unlimited access to OnPoint, the Big Picture, the PS archive of more than 14,000 commentaries, and our annual magazine, for less than $2 a week.
Andere argumentieren, dass ein Amtsenthebungsverfahren im Repräsentantenhaus – zu dem es aufgrund der demokratischen Mehrheit sicher kommen wird – ein starkes Signal aussenden wird, dass das Verhalten des Präsidenten gegen amerikanische Werte verstößt, selbst wenn Trump nicht abgesetzt wird. Doch ein Impeachment folgt einer eigenen Logik: Wenn es die Demokraten erst einmal eingeleitet haben, weder sie entweder als Gewinner oder als Verlierer dastehen. Falls sie verlieren, werden sie als Verlierer gelten, die öffentliche Mittel für ein Ziel ohne Aussicht auf Erfolg verschwendet haben.
Wieder andere glauben, dass Anhörungen im Rahmen des Impeachment ans Licht bringen werden, dass Trump Verbrechen begangen oder in bisher unbekannter Weise Verrat an seinem Land begangen hat, oder dass es die Anhörungen den Demokraten ermöglichen werden, die Ernsthaftigkeit all der Fehlverhalten des Präsidenten in einer Weise deutlich werden zu lassen, die die Öffentlichkeit wachrüttelt. Allerdings haben undichte Stellen im Weißen Haus bislang kaum Geheimnisse für sich behalten, und viele Verhaltensweisen von Trump sind zur Normalität geworden, zumindest für seine republikanischen Anhänger. Amtsenthebungsverfahren sind, anders als Gerichtsverfahren, ein schwerfälliger Mechanismus, um an Beweise zu gelangen. Nach der Veröffentlichung des Untersuchungsberichtes von Kenneth Starr wurde nichts Neues über Clinton in Erfahrung gebracht, und nichts Neues wird über Trump in Erfahrung gebracht werden.
Trumps Charakterfehler und sein schlechtes Benehmen sind inzwischen so vertraut, dass das Amtsenthebungsverfahren höchstwahrscheinlich negativ auf demokratische Politiker zurückfallen und diesen mehr schaden wird als den Republikanern. Auch hier hält das Impeachment gegen Clinton Lehren bereit. Jeder wusste oder vermutete, dass Clinton ein Schürzenjäger (oder wie man heute wohl sagen würde Sexualstraftäter) und ein notorischer Lügner war. Der Öffentlichkeit war nicht ganz so bewusst, dass der republikanische Sprecher des Repräsentantenhauses Newt Gingrich ebenfalls eine außereheliche Affäre hatte, wie auch sein Nachfolger, Bob Livingston. Beide traten zurück; Clinton blieb im Amt. Trump ist ein Meister darin, seine Ankläger in Angeklagte zu verwandeln. Man darf davon ausgehen, dass Trump dieses Können mithilfe seines Twitter-Accounts erneut unter Beweis stellen wird, indem er ein Schlaglicht auf die Demokraten wirft, die politisch besonders verwundbar sind.
All das ist nicht gerade höhere Mathematik. Warum also sollte eine gewiefte Politikerin wie die Sprecherin des Repräsentantenhauses Nancy Pelosi dem Drängen anderer Mitglieder auf ein Impeachment nachgeben (auch wenn sie offensichtlich Zeit schindet – etwa durch ihre Weigerung eine Abstimmung im Repräsentantenhaus anzusetzen, um das Amtsenthebungsverfahren zu genehmigen)? Die Antwort ergibt sich aus der grundlegenden Logik des Kongresses in einer polarisierten Ära.
Der Kongress ist ein kollektives Organ. Seine Mitglieder sind Wählern in bestimmten Bezirken oder Bundesstaaten und nicht im ganzen Land verpflichtet. Demokraten im Repräsentantenhaus aus liberaleren Bezirken befürchten, dass sie in den Vorwahlen von Herausforderern besiegt werden, die sich entschiedener gegen Trump stellen. Der einzige Weg, dem etwas entgegenzusetzen, ist die Unterstützung des Amtsenthebungsverfahrens. Während mehr Demokraten auf den Zug aufspringen, schließen sich gemäßigtere Demokraten an, um den Eindruck zu vermeiden, sie würden Trumps Fehlverhalten verteidigen.
"Geschichte wiederholt sich nicht, aber sie reimt sich", soll Mark Twain gescherzt haben. Aber in diesem Fall scheint Wiederholung das richtige Wort zu sein. Die politische Logik, in der die Republikaner 1998 gefangen waren, wird sich auf die gleiche Weise auf die Demokraten im Jahr 2019 auswirken.
Aus dem Englischen von Sandra Pontow