Ағылшын-американдық консерватизмнің аяқталуы
ПРИНСТОН – Өте ұқсас тәсілдермен және дәл бір уақытта АҚШ президенті Дональд Трамп пен Брексит (Brexit) трансатлантикалық консерватизмді жойды. Американдық консерватизмнің әрқашан тамыры таяз болғанмен, британдық консервативизм ұзақ және бай зияткерлік дәстүрдің жемісі болып табылады және оның жойылуы одан сайын ақылға сыйымсыз.
Ескі консерватизм радикалды өзгерістерге қарсы болды, бірақ дамудың жаңа кезеңдері мен артықшылықтары қарсаңында бейімделу қажеттілігін мойындады. Ол реформаға кезең-кезеңмен өту тәсілін жақтады және радикалды өзгерістерді бақылау тым қиын деген негізде институттарды жаппай жоюдан бас тартты. Консерваторлар әркез прагматикалық болды және кез келген проблеманы сиқырлы шешу уәделеріне берілмес еді.
Осы дүниетанымға сәйкес, ірі реформалар әлі де жалғасуы мүмкін. Бірақ олар салдарларды бағалау және қажет болған жағдайда процесті кері қайтару мүмкін болатын әдіспен жүргізілуі тиіс. Бұл  инкрементализмді (бірте–бірте іске асыру әдісін) жоққа шығаратын және реформаның кез келген сәтсіздігін біреудің қателігінен емес, ал ол біреудің жеткілікті деңгейде алысқа бара алмауынан деп қарастыратын радикализмге қарсы ұғым.
Біріккен Корольдігінде консервативті прагматизм және консенсус іздеу, сайып келгенде, анағұрлым радикалды бапталған лейбористер, сондай-ақ ультра-торийлер үшін көңілді түсірер себеп болды. Екеуі де негізгі партиялар жиырмасыншы ғасырдың консервативті ойшылы Р. А. Батлер мен орташа лейборист көшбасшысы Хью Гейтскелдің құрметіне аталған "Буцкелизмнің" өніміне айналды деп шағымданды.
Соғыстан кейінгі консенсусты бұзуға тырысқан бірінші британдық саясаткер премьер-министр Маргарет Тэтчер болды, ол қажетті өзгерістер жолында тұрған кедергі деп көрген құрылымға қарсы соғыс ашты. Және де таңқаларлық жағдай - ол бірте-бірте жасау әдісіне (градуализмге) адал болды. Тэтчер кәсіподақтарға, Сыртқы істер министрлігіне және қалалық басқармаға қарсы тұра алды, себебі ол олармен біртіндеп кұресті. Егер ол бірден бәріне соғыс ашса, онда сәтсіздікке ұшырауы мүмкін еді.
Тэтчер сондай-ақ халықаралық саясатқа ескі стильді консервативті тәсілін енгізді, онда ол одақтастарды реформалардың кез келген процесінің маңызды бөлігі ретінде қарады. Оның пікірінше, еуропалық интеграция бірте-бірте, бірақ ақырында неғұрлым ұзаққа баратын  либералды экономикалық тәртіпке жетелейтңн ілгерілеудің қуатты тетігі бола алатын еді. Дегенмен, бертін келе Тэтчердің реформалау ауқымы адамдарды тітіркендіре бастады. Өте үлкен өзгерістер пісіп жатқанын сезген кейбір консерваторлардың консенсусқа қарсылықтары күшейді.
Subscribe now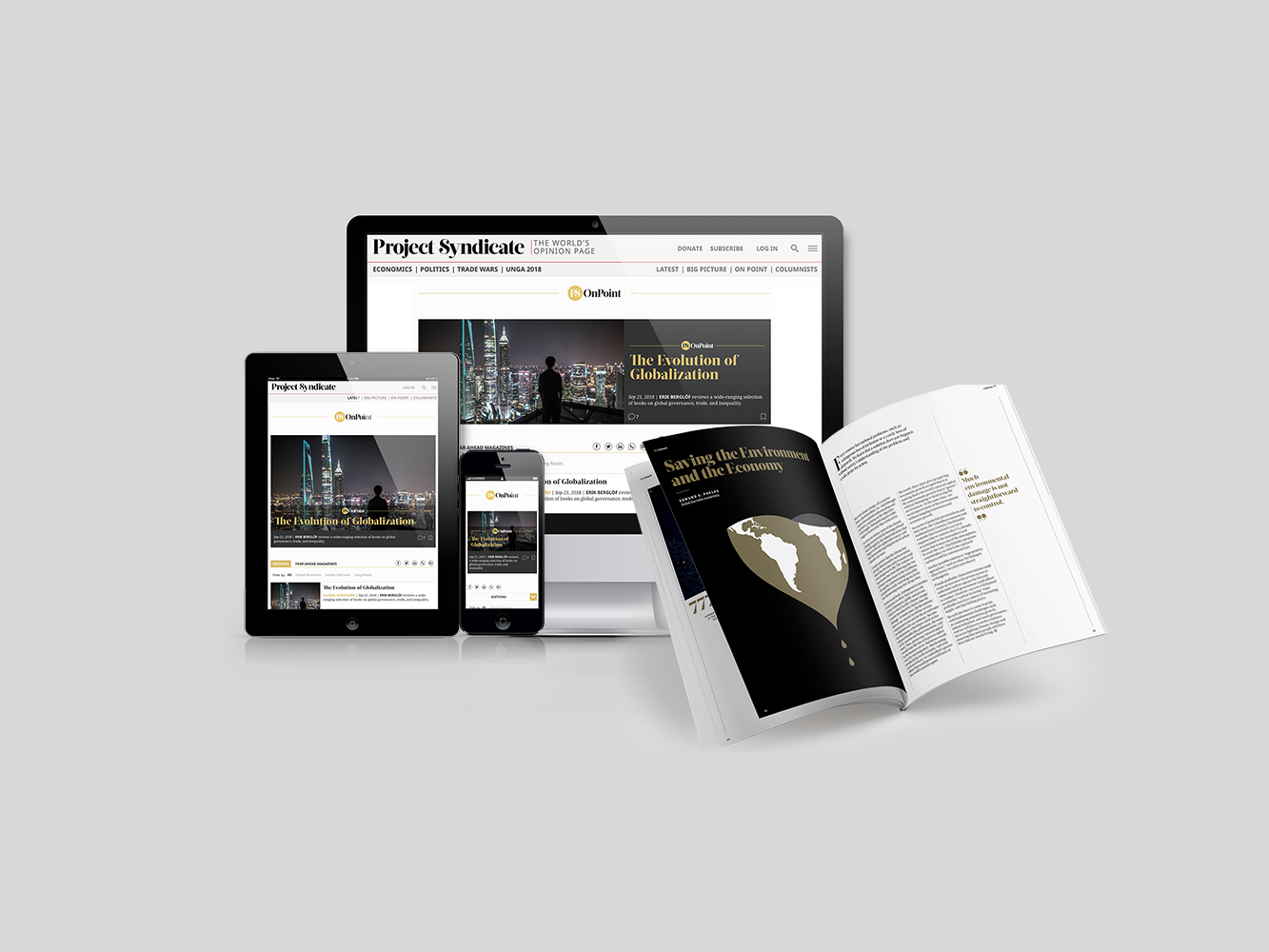 Subscribe now
Subscribe today and get unlimited access to OnPoint, the Big Picture, the PS archive of more than 14,000 commentaries, and our annual magazine, for less than $2 a week.
Бұл қарсылық бүкіл Brexit процесі кезінде толық көзге түсті, ол әрқашан оның қандай жолмен келуіне қарамастан революцияға шақырды. Революция мәселесі, әрине, басқа да көптеген балама жолдарға есік ашады. Радикалды реформалар үшін мүмкіндіктердің кеңеюі жаңа мәселелердің пайда болуына әкеледі. 1790-ші жылдардағы Франциядағы сияқты, революция әрдайым өз балаларын жалмайды.
Ұлыбритания 1973 жылы Еуропалық экономикалық қоғамдастыққа қосылғаннан бері оның заңдары, нормативтік актілері және басқару практикасы сол континенттің заңдарымен етене жақындасып кетті. Ұлыбританиядағы кейбіреулер үшін Brexit , осылайша үнемі өзгеріп тұратын әлемнен қашу жолы болды. Консервативтіге қарағанда антиконсервативті болып табылатын процес кезінде "егемендікті" қалпына келтіру бүкіл саяси және әлеуметтік тәртіпті қайта құруға алғашқы қадам болып табылады.
Дегенмен, терең ойлайтын брекситшілерді түсінсе керек, қазіргі қоғамды нөлден қайта құру дегеніміз сіз дайын тұрған Microsoft Word пайдалануға болатын кезде мәтіндерді өңдеуге арналған өз бағдарламаңызды жасау сияқты. Әсіресе бұл құқықтық тәртіпке қатысты өте өзекті. "Егемендікті қалпына келтіру" іргелі өзгеріс, дегенмен, елеулі және күтпеген салдары бар көптеген қарапайым мәселелерді шешуді талап етеді.
Сонымен қатар, Brexit әлі күнге дейін Британдық саяси дәстүрде болмаған демократия көзқарасынан пайда болды. Іс жүзінде, популистік брекситшілер Ұлыбританияны құрған институттарға: Парламент және Заң үстемдігіне қарсы араздықты тудырды. Демократияға дәстүрлі Британдық көзқарас 1774 жылы Эдмунд Берктің "Бристоль сайлаушыларына арналған сөзінде" баяндалған.  Мемлекеттік саясатты қалыптастыру күрделі және көптеген ымырамен ұштасқан болғандықтан, кез келген нақты саяси таңдауы туралы тұшымды пікірлер айтатын жақсы ақпараттанған өкілдерді таңдау керек, - деді Берк. Премьер-министр Борис Джонсон жақында Брекситтен бас тартқаны үшін партиядан шығарылған 21 консервативті депутаттың әрқайсысы Берктік көзқарастың тамаша үлгісі болып табылады.
Керісінше, жаңа антиконсервативтік көзқарас парламентаризмді жоққа шығарады және халық егемендігі Доктринасын қорғайды. Дегенмен, іс жүзінде бұл философия егемендікті қолдану мүмкін емес екенін көрсетеді, өйткені ол үкімет күнделікті кез болатын тұрмыстық және күрделі саяси шешімдіредің шексіз ағынын басқару үшін ештеңе ұсынбайды. Шешім қабылдауға "халық" араласады деу оны қысқартпайды, өйткені әрбір саяси мәселені жұртшылық алдында қоюға жол жоқ.
Әрине, болашақта үкіметке реформалар пакеті және оған ілеспе келісімдер туралы жұртшылықтың пікірін сұрауға мүмкіндік беретін жасанды интеллект қосымшасы ойлап табылуы мүмкін. Алайда,бұл халықтық демократия идеясын іске асыру үшін әлеуметтік қайта құрулардың консервативті ойлауға қайшы келетін деңгейін қажет етеді.
Популистік көзқарас көп ғасырлық демократиялық институттарды жоюды білдіреді. Мысалы, демократиялық өкілдіктен басқа, дәстүрлі консерватизм құқық үстемдігін жақтайды, себебі онсыз билікті жүзеге асыруға ешқандай шектеу қалмайды, ол тиран немесе популистік революционер болсын.
In an eerie coincidence, US Speaker of the House Nancy Pelosi's recent decision to launch an impeachment inquiry into Trump came on the same day that the UK Supreme Court ruled that Johnson's prorogation (suspension) of Parliament was unlawful. Perhaps genuine conservativism is poised to stage a comeback against the nihilistic imposters who have been acting in its name.
Бәлкім кездейсоқтық болар, бірақ АҚШ өкілдері Палатасының спикері Нэнси Пелосидің Трамптың импичментін тергеуді бастау жөніндегі жақындағы шешімі Ұлыбританияның Жоғарғы Соты Джонсон Парламентінің таратылуы (тоқтатылуы) заңсыз деп қаулы еткен күні болды. Мүмкін, шынайы консерватизм оның атынан әрекет еткен нигилистік алаяқтарға қарсы жеңіс жолына түскен оралған болар.