La muerte del conservadurismo angloestadounidense
PRINCETON – En formas notablemente similares y casi exactamente al mismo tiempo, el presidente estadounidense Donald Trump y el Brexit destruyeron el conservadurismo transatlántico. Pero mientras su versión estadounidense siempre tuvo raíces bastante superficiales, la británica es el producto de una larga y rica tradición intelectual, lo que hace más sorprendente su desaparición.
El viejo conservadurismo se oponía al cambio radical, pero aceptaba la necesidad de adaptarse a nuevos hechos y preferencias. Favorecía un modo gradual de hacer reformas, y rechazaba el reemplazo total de las instituciones, sobre la base de que los cambios abarcadores son demasiado incontrolables. Los conservadores eran gente pragmática, y no creían en promesas de soluciones mágicas para ningún problema.
Esta cosmovisión todavía admite grandes reformas, pero en formas que permitan evaluar los efectos y revertir el proceso de ser necesario. Es lo opuesto del radicalismo, que rechaza el incrementalismo y ve cualquier reforma fallida como prueba no de que uno se equivocó, sino de que no fue suficientemente lejos.
En el Reino Unido, el pragmatismo conservador y la búsqueda de consenso terminaron convirtiéndose en una fuente de frustración para los laboristas de inclinaciones más radicales y para los ultraconservadores. Ambos se quejaban de que los partidos principales se habían convertido en variantes casi idénticas de "butskellismo", en referencia al pensador conservador R. A. Butler y al líder laborista moderado Hugh Gaitskell.
La primera política británica que intentó quebrar el consenso de la posguerra fue la primera ministra Margaret Thatcher, que libró una guerra contra lo que veía como un establishment que obstaculizaba cambios necesarios. Aun así, se mantuvo sorprendentemente fiel al gradualismo. Thatcher pudo imponerse a los sindicatos, al ministerio de asuntos exteriores y al establishment financiero porque los enfrentó de a uno por vez. De haberlos desafiado a todos juntos, probablemente hubiera fracasado.
Thatcher también aplicó un enfoque conservador tradicional en política internacional, donde veía las alianzas como parte crucial de cualquier proceso de reforma. En su opinión, la integración europea podía ser un poderoso mecanismo para un progreso incremental pero no por ello menos amplio hacia un orden económico más liberal. Pero al final, la enorme escala del reformismo de Thatcher comenzó a irritar a la gente. Algunos conservadores sintieron que había demasiados cambios en marcha y desarrollaron una profunda aversión a la búsqueda de consensos.
Subscribe now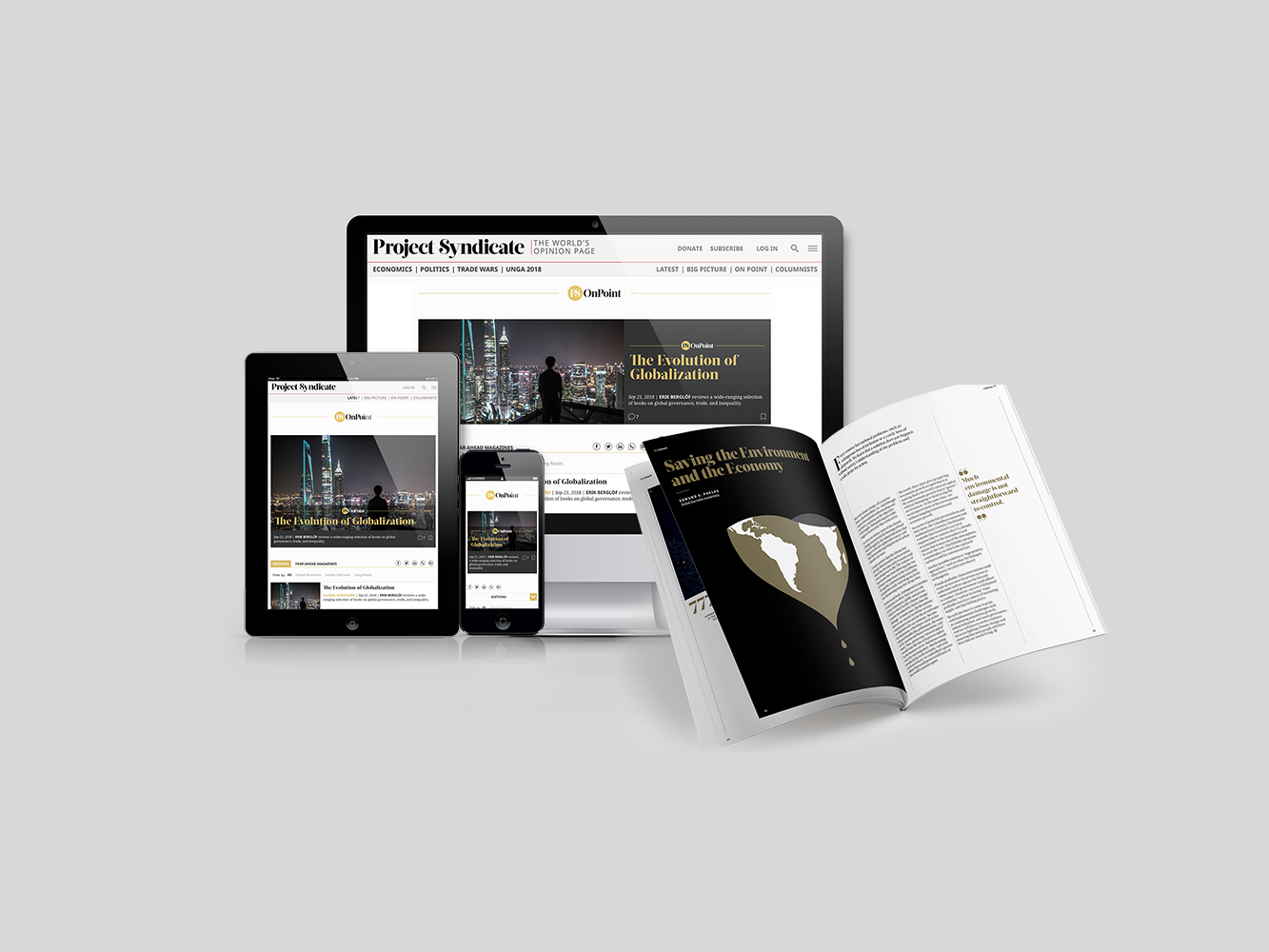 Subscribe now
Subscribe today and get unlimited access to OnPoint, the Big Picture, the PS archive of more than 14,000 commentaries, and our annual magazine, for less than $2 a week.
Esa aversión ha sido muy visible en todo el proceso del Brexit, que desde un primer momento iba a ser el equivalente de una revolución por donde se lo mirara. Pero el problema con las revoluciones es que abren la puerta a demasiadas alternativas. Conforme se multiplican las posibilidades de reforma radical, surgen nuevas fracturas. Como en Francia en la década de 1790, la revolución siempre termina devorándose a sus propios hijos.
Desde que el RU se unió a la Comunidad Económica Europea en 1973, sus leyes, normativas y prácticas de gobierno quedaron cada vez más ligadas a las del continente. De modo que para algunos británicos, el Brexit parecía ofrecer un modo de escapar de un mundo en constante cambio. En un proceso que tiene más de anticonservador que de conservador, la recuperación de la "soberanía" es el primer paso hacia una reconstrucción total del orden político y social.
Pero como los brexiteros más perspicaces comprenderán, recrear una sociedad moderna desde cero es como escribir un procesador de texto propio pudiendo usar Microsoft Word. Esto se aplica especialmente al orden jurídico: un cambio fundamental como "restaurar la soberanía" demanda confrontar un sinfín de cuestiones triviales con derivaciones serias e impredecibles.
Además, el Brexit surgió de una idea de democracia que hasta ahora había estado totalmente ausente de la tradición política británica. De hecho, los brexiteros populistas han fomentado hostilidad contra las instituciones fundacionales del RU: el Parlamento y el Estado de Derecho. La idea británica tradicional de democracia está consagrada en el "discurso a los electores de Bristol" de Edmund Burke (1774), donde sostiene que como la formulación de políticas públicas es complicada y entraña muchas tensiones entre objetivos contrapuestos, es necesario elegir a representantes bien informados que puedan formular juicios apropiados en torno de cada medida en estudio. Cada uno de los 21 parlamentarios conservadores a los que hace poco el primer ministro Boris Johnson expulsó del partido por oponerse a un Brexit sin acuerdo es una perfecta encarnación de la visión burkeana.
Por el contrario, la nueva visión anticonservadora rechaza el parlamentarismo y defiende una doctrina de soberanía popular no mediada. Pero en la práctica, esta filosofía vuelve imposible la aplicación de la soberanía, porque no ofrece formas de manejar el flujo interminable de decisiones prosaicas y complicadas que los gobiernos deben resolver en el día a día. Proclamar que "el pueblo" decidirá no es una salida, porque someter a la opinión pública cada decisión de gobierno es sencillamente imposible.
Es verdad que en el futuro podría inventarse una aplicación de inteligencia artificial que permita a los gobiernos consultar la opinión de la gente sobre un paquete de reformas y las dificultades implícitas. Pero esta forma de democracia popular demandaría un nivel de transformación social incompatible con la mentalidad conservadora.
La visión populista también implica la eliminación de instituciones democráticas con siglos de historia. Por ejemplo, además de la representación democrática, el conservadurismo tradicional también defiende el Estado de Derecho, sin el cual no puede haber restricciones al ejercicio del poder, sea en manos de tiranos o de revolucionarios populistas.
En una extraña coincidencia, la reciente decisión de la presidenta de la Cámara de Representantes de los Estados Unidos, Nancy Pelosi, de iniciar un proceso de juicio político a Trump ocurrió el mismo día en que la Corte Suprema del RU dictaminó que la suspensión del Parlamento pedida por Johnson fue ilegal. Quizá el conservadurismo auténtico esté listo para volver a escena en contra de los impostores nihilistas que han estado actuando en su nombre.
Traducción: Esteban Flamini