Jaký kapitalismus chceme?
ŽENEVA – Jaký kapitalismus chceme? Právě to je možná určující otázkou naší éry. Chceme-li zachovat hospodářský systém pro budoucí generace, musíme na ni odpovědět správně.
Obecně řečeno, máme na výběr ze tří modelů. Prvním je "akcionářský kapitalismus", přijímaný většinou západních korporací. Má za to, že prvořadým cílem korporace by měla být maximalizace vlastních zisků. Druhým modelem je "státní kapitalismus", který směřování ekonomiky svěřuje do rukou vlády a který se výrazně prosadil na některých rozvíjejících se trzích, především v Číně.
V porovnání s těmito dvěma možnostmi je však nejvíc hodného doporučení na té třetí. "Zainteresovaný kapitalismus" (stakeholder capitalism), model, který jsem poprvé navrhl před půlstoletím, staví soukromé korporace do role správců majetku společnosti (society) a je zjevně nejlepší reakcí na dnešní sociální a environmentální výzvy.
Akcionářský kapitalismus, aktuálně dominantní model, se prvně uchytil ve Spojených státech v 70. letech a svůj vliv v dalších desetiletích rozšířil do celého světa. Nestoupal bez zásluh. V časech jeho rozkvětu celosvětově prosperovaly stamiliony lidí, neboť firmy v honbě za ziskem otevíraly nové trhy a vytvářely nová pracovní místa.
To ale nebyl celý příběh. Zastánci akcionářského kapitalismu, mimo jiné Milton Friedman a chicagská škola, opomněli skutečnost, že veřejně obchodovaná korporace je nejen subjektem usilujícím o zisk, ale také sociálním organismem. Jednostranné zaměření na zisky, společně s tlaky finančního sektoru na posílení krátkodobých výsledků, zapříčinilo sílící odpoutávání akcionářského kapitalismu od reálné ekonomiky. Mnozí si uvědomují, že tato forma kapitalismu už není udržitelná. Otázkou je: proč se přístupy začaly měnit až teď?
Jednou pravděpodobnou příčinou je "thunbergovský efekt". Mladá švédská klimatická aktivistka Greta Thunbergová nám připomněla, že setrvávání u současného ekonomického systému představuje zradu budoucích generací, vzhledem k jeho environmentální neudržitelnosti. Další (související) příčinou je to, že mileniálové a příslušníci generace Z už pro společnosti, které postrádají hodnoty přesahující maximalizaci hodnoty pro akcionáře, už nechtějí pracovat ani do nich investovat či od nich nakupovat. Konečně sami výkonní ředitelé a investoři si začali uvědomovat, že jejich vlastní dlouhodobý úspěch je úzce navázán na úspěšnost jejich zákazníků, zaměstnanců a dodavatelů.
Subscribe now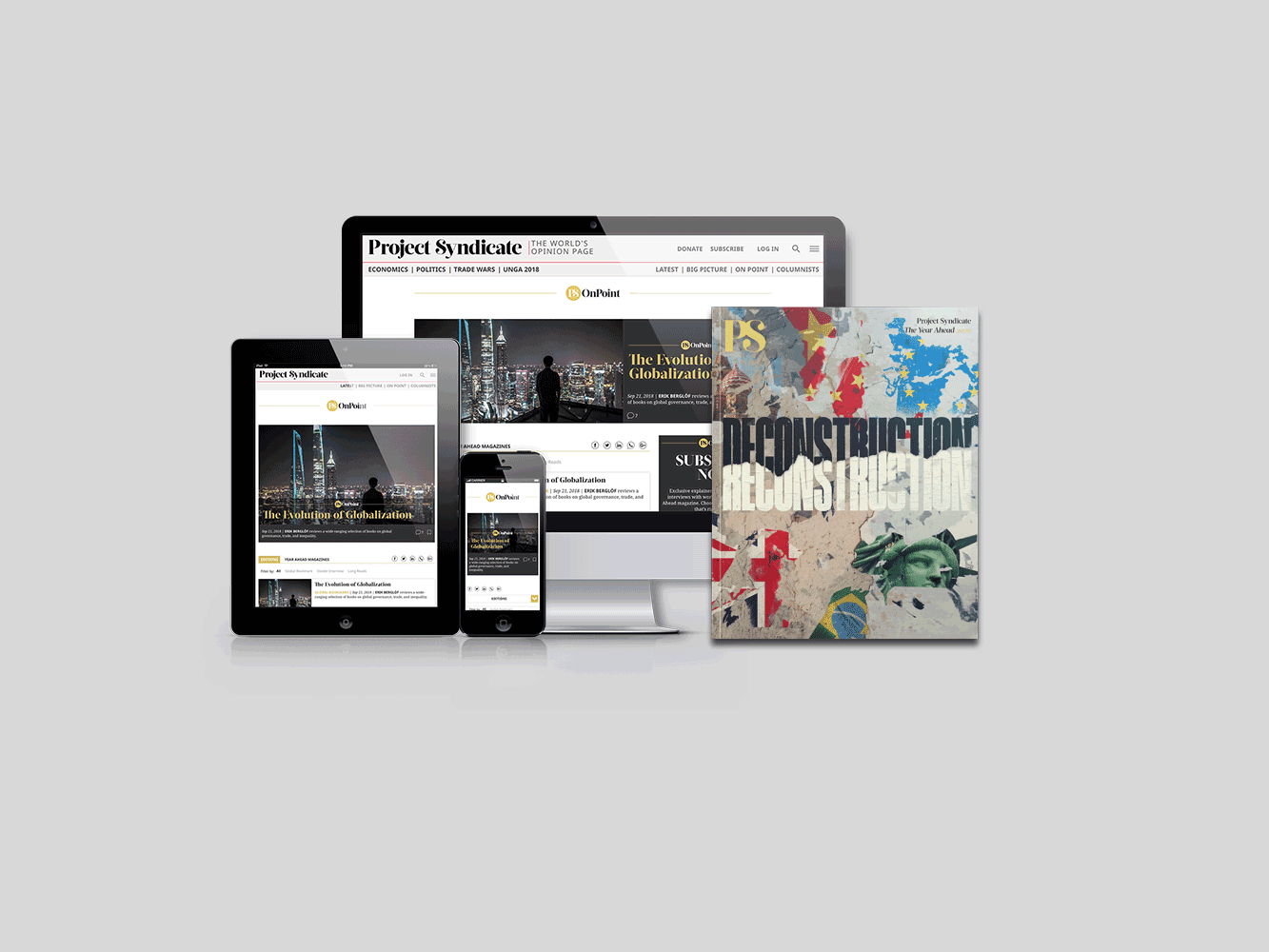 Subscribe now
Subscribe today and get unlimited access to OnPoint, the Big Picture, the PS archive of more than 14,000 commentaries, and our annual magazine, for less than $2 a week.
Výsledkem je, že se rychle prosazuje zainteresovaný kapitalismus. Změna kurzu je už dlouho opožděná. Popsal jsem toto pojetí poprvé v roce 1971 a vytvořit jsem Světové ekonomické fórum, abych podnikatelským a politickým lídrům pomohl jej uvést do praxe. Dva roky nato účastníci výročního zasedání Fóra podepsali "Davoský manifest", který popisuje stěžejní povinnosti firmy vůči zainteresovaným stranám.
K jednacímu stolu "zainteresovaných stran" teď konečně přicházejí ostatní. Kulatý stůl podniků USA, nejvlivnější lobbistická skupina amerického byznysu, letos oznámil, že formálně přijme zainteresovaný kapitalismus. Na významu získávají také takzvané impaktové investice, neboť investoři hledají způsoby jak environmentální a sociální přínosy spojit s finančními výnosy.
Měli bychom se přítomného okamžiku chopit a zajistit, aby zainteresovaný kapitalismus zůstal novým dominantním modelem. Světové ekonomické fórum za tím účelem vydává nový "Davoský manifest", který prohlašuje, že společnosti by měly poctivě platit svůj díl daní, projevovat nulovou toleranci vůči korupci, prosazovat lidská práva napříč svými globálními dodavatelskými řetězci a prosazovat rovné konkurenční hřiště – obzvlášť v "ekonomice platforem".
K dodržování principů zainteresovaného kapitalismu však firmy budou potřebovat novou metriku. V prvé řadě by nový ukazatel "tvorby sdílené hodnoty" měl zahrnovat "environmentální, sociální a správní" (ESG) cíle jako doplněk standardní finanční metriky. Iniciativa usilující o vytvoření nového standardu v tomto duchu už je naštěstí v běhu, za podpory "velké čtyřky" účetních firem a pod vedením předsedy Mezinárodní rady podniků, výkonného ředitele Bank of America Briana Moynihana.
Druhou metrikou, již je třeba korigovat, je odměňování výkonných manažerů. Exekutivní platy od 70. let strmě vyletěly, převážně s cílem "sladit" rozhodování manažerů se zájmy akcionářů. V novém zainteresovaném paradigmatu by platy měly ladit spíš s novým ukazatelem dlouhodobé tvorby sdílené hodnoty.
Konečně velké společnosti by měly chápat, že ony samotné jsou významně zainteresované na společné budoucnosti. Je zřejmé, že všechny společnosti by nadále měly usilovat o zužitkování všech svých stěžejních dovedností a zachování podnikavého smýšlení. Zároveň by ale měly spolupracovat s dalšími zainteresovanými stranami na zlepšování stavu světa, ve kterém působí. Ostatně právě posledně jmenované by mělo být jejich nejzazším účelem.
Existuje jiná cesta? Státní kapitalismus, prohlásí jeho podporovatelé, také uskutečňuje dlouhodobou vizi a v poslední době sklízí úspěchy, zejména v Asii. Jenže ač státní kapitalismus může vyhovovat jednomu stupni vývoje, také on by se měl postupně vyvíjet v něco bližšího zainteresovanému modelu, jinak podlehne korupci zevnitř.
Podnikatelští lídři teď mají úžasnou příležitost. Tím, že zainteresovanému kapitalismu dají konkrétní význam, mohou vykročit za hranice svých zákonných povinností a ujmout se zodpovědnosti vůči společnosti. Mohou svět posunout blíž k dosažení společných cílů, například těch, které jsou nastíněné v Pařížské klimatické dohodě a v Agendě OSN pro udržitelný rozvoj. Chtějí-li na světě skutečně zanechat stopu, nemají jinou možnost.
Z angličtiny přeložil David Daduč