Que tipo de capitalismo queremos?
GENEBRA – Que tipo de capitalismo queremos? Esta poderá ser a questão essencial da nossa era. Se queremos preservar o nosso sistema económico para as gerações futuras, temos de responder-lhe de forma correcta.
Em traços gerais, temos três modelos por onde escolher. O primeiro é o do "capitalismo de accionistas", adoptado pela maioria das corporações ocidentais, que sustenta que o objectivo principal de uma corporação deve ser a maximização do seu lucro. O segundo modelo é o do "capitalismo de estado", que confia ao governo a definição do rumo da economia, e que assumiu destaque em muitos mercados emergentes, principalmente na China.
Mas, comparativamente a estas duas opções, a terceira tem mais elementos a seu favor. O "capitalismo de intervenientes" (NdT: no original, "stakeholder capitalism"), um modelo que propus pela primeira vez há meio século, posiciona as corporações privadas como agentes fiduciários da sociedade, e é claramente a melhor resposta aos desafios sociais e ambientais da actualidade.
O capitalismo de accionistas, o modelo dominante da actualidade, começou por ganhar terreno nos Estados Unidos durante a década de 1970, e expandiu a sua influência globalmente nas décadas seguintes. A sua ascensão não foi desprovida de méritos. Durante o seu auge, centenas de milhões de pessoas de todo o mundo prosperaram, à medida que as empresas que visavam o lucro abriam novos mercados e criavam novos empregos.
Mas não era só isso que acontecia. Os defensores do capitalismo de accionistas, que incluíam Milton Friedman e a Escola de Chicago, ignoraram o facto de uma empresa cotada na bolsa não ser apenas uma entidade que visa o lucro, mas também um organismo social. Juntamente com as pressões da indústria financeira para aumentar os resultados de curto prazo, a ênfase obstinada nos lucros fez com que o capitalismo de accionistas se tornasse cada vez mais desligado da economia real. Muitos reconhecem que esta forma de capitalismo deixou de ser sustentável. A questão é: porque foi só agora que as atitudes começaram a mudar?
Uma causa provável será o efeito "Greta Thunberg". A jovem activista climática sueca recordou-nos que a adesão ao actual sistema económico representa uma traição para as gerações futuras, devido à sua insustentabilidade ambiental. Um outro motivo (relacionado) é que os millenials e a Geração Z já não querem trabalhar para, investir em, ou comprar a empresas que não tenham outros valores para além da maximização de valor para os accionistas. E, finalmente, os executivos e os investidores começaram a reconhecer que o seu próprio êxito no longo prazo está intimamente ligado ao dos seus clientes, funcionários e fornecedores.
Subscribe now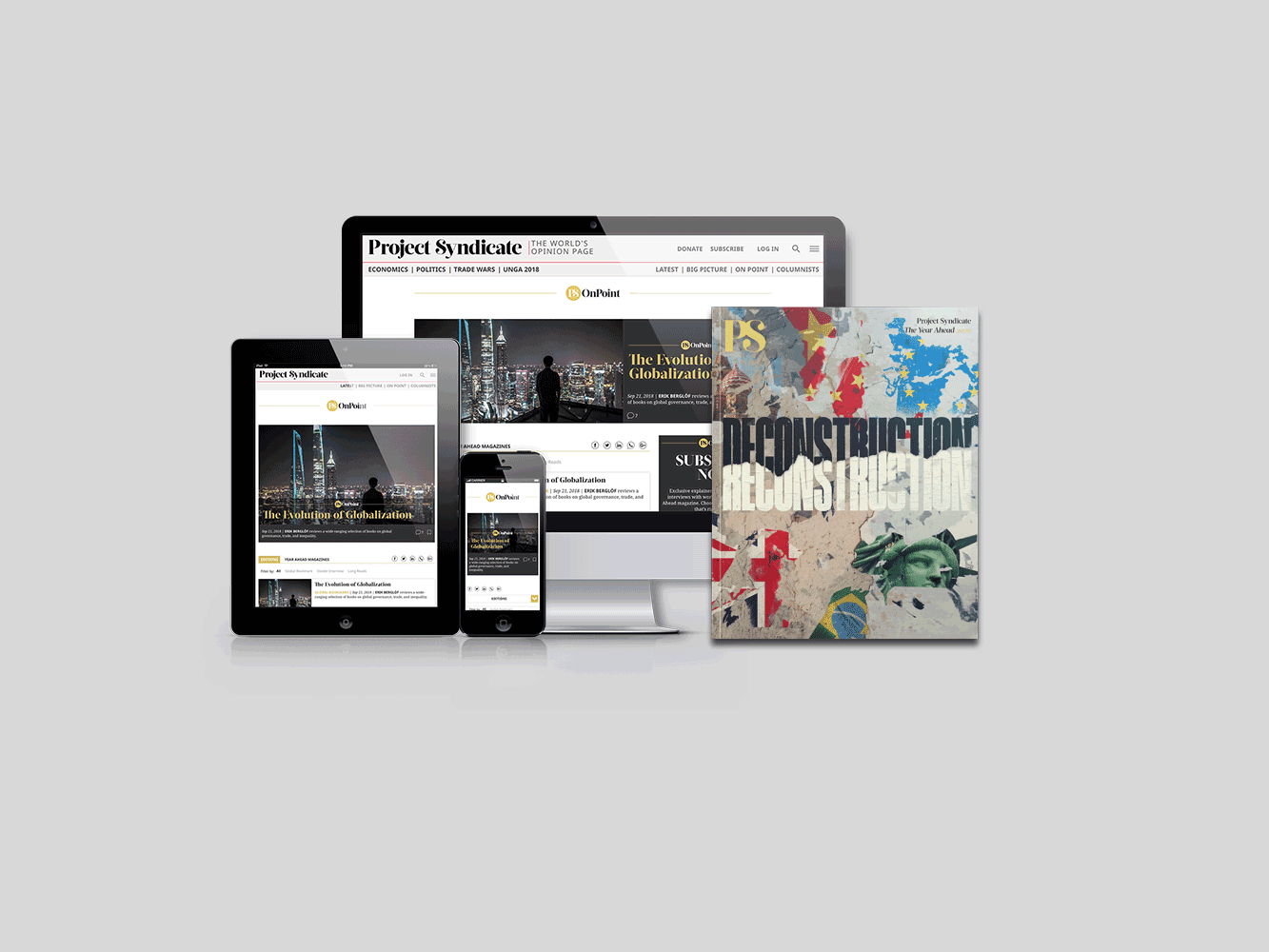 Subscribe now
Subscribe today and get unlimited access to OnPoint, the Big Picture, the PS archive of more than 14,000 commentaries, and our annual magazine, for less than $2 a week.
Consequentemente, o capitalismo de intervenientes está a ganhar terreno rapidamente. Esta mudança de rumo há muito que era necessária. Descrevi pela primeira vez este conceito em 1971, e criei o Fórum Económico Mundial para ajudar os líderes empresariais e políticos na sua implementação. Dois anos mais tarde, os participantes na Reunião Anual do Fórum assinaram o "Manifesto de Davos", que descreve as principais responsabilidades das empresas relativamente às suas partes interessadas.
Hoje, estão finalmente a chegar outros à mesa dos "intervenientes". A Mesa-redonda Empresarial dos EUA, o lóbi empresarial mais influente da América, anunciou este ano que adoptaria formalmente o capitalismo de intervenientes. E o denominado investimento de impacto está a ganhar destaque, à medida que mais investidores procuram modos de relacionar benefícios ambientais e sociais com lucros financeiros.
Devemos aproveitar este momento para garantir que o capitalismo de intervenientes se mantém como novo modelo dominante. Para esse efeito, o Fórum Económico Mundial está a divulgar um novo "Manifesto de Davos", que afirma que as empresas devem pagar a sua quota-parte de impostos, mostrar tolerância zero para com a corrupção, defender os direitos humanos em todas as fases das suas cadeias de abastecimento globais e defender condições concorrenciais competitivas – especialmente na "economia de plataformas".
Mas para defenderem os princípios do capitalismo de intervenientes, as empresas necessitarão de novas métricas. Para começar, uma nova medida para a "criação de valor partilhado" deveria incluir metas "ambientais, sociais e de governação" (ASG) para complemento das métricas financeiras normais. Felizmente, já está a decorrer uma iniciativa para desenvolver uma nova norma neste sentido, apoiada pelas empresas de contabilidade "Big Four" e liderada pelo presidente do International Business Council, o CEO do Bank of America, Brian Moynihan.
A segunda métrica que tem de ser ajustada é a remuneração dos executivos. Desde a década de 1970, os pagamentos aos executivos dispararam, principalmente para "alinhar" a tomada de decisões de gestão com os interesses dos accionistas. No novo paradigma de intervenientes, os salários deverão alinhar-se com a nova medida de criação de valor partilhado no longo prazo.
Finalmente, as grandes empresas devem compreender que também são intervenientes importantes no nosso futuro comum. Evidentemente que todas as empresas deverão continuar a desenvolver as suas competências nucleares e a manter uma postura empreendedora. Mas também deveriam trabalhar com outros intervenientes para melhorar o estado do mundo onde funcionam. Com efeito, esta última condição deveria ser o seu objectivo principal.
Existirá outra via? O capitalismo de estado, diriam os seus proponentes, também persegue uma visão de longo prazo, e tem obtido êxito recentemente, especialmente na Ásia. Mas embora o capitalismo de estado possa ser adequado para um estágio de desenvolvimento, também ele deverá evoluir gradualmente para algo mais próximo de um modelo de intervenientes, sob pena de sucumbir à corrupção intestina.
Os líderes empresariais dispõem hoje de uma oportunidade incrível. Dando significado concreto ao capitalismo de intervenientes, podem ultrapassar as suas obrigações legais e respeitar o seu dever para com a sociedade. Podem contribuir para aproximar o mundo da consecução de objectivos partilhados, como os descritos no acordo de Paris sobre o clima e na Agenda das Nações Unidas para o Desenvolvimento Sustentável. Se quiserem mesmo deixar a sua marca no mundo, não têm alternativa.