Обращение к крайне-правым
НЬЮ-ЙОРК – Многих правых популистов объединяет странная форма проявления жалости к себе: чувство, что они подвергаются нападкам со стороны либеральных СМИ, ученых, интеллектуалов, "экспертов" – словом, так называемых элит. Популисты заявляют, что либеральные элиты управляют миром и доминируют над обычными патриотами с чувством величественного презрения.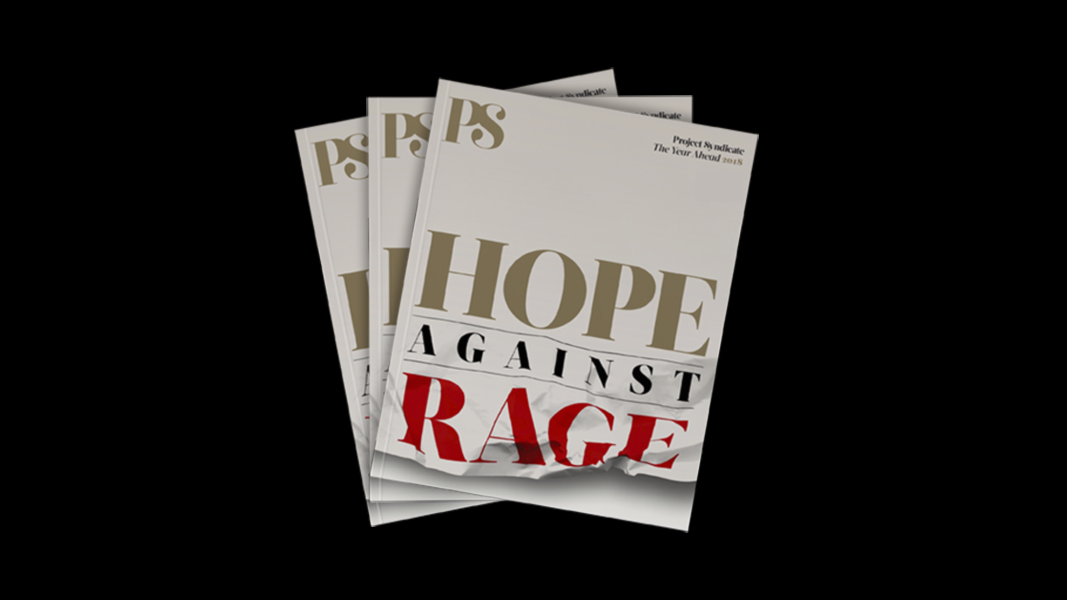 The Year Ahead 2018
The world's leading thinkers and policymakers examine what's come apart in the past year, and anticipate what will define the year ahead.
Это во многом старомодное представление. Либералы, или левые, больше не доминируют в политике. И влияние, которое когда-то имели крупные левоцентристские газеты такие, как The New York Times, затмевается радиоведущими, правыми каналами кабельного телевидения, желтой прессой (в англоязычном мире в основном принадлежащих Руперту Мердоку) и социальными сетями.
Вместе с тем, влияние это не то же самое, что престиж. Крупные газеты, как и известные университеты, по-прежнему пользуются более высоким статусом, чем более популярная пресса, и то же самое относится к высшему образованию. TheSun или Bild не хватает уважения Financial Times или Frankfurter Allgemeine Zeitung, а евангельские колледжи в сельских районах США не могут конкурировать с точки зрения престижа с Гарвардом или Йелем.
В нашу популистскую эпоху, социальный статус вызывает больше зависти и негодования, чем деньги или слава. Например, Президент Дональд Трамп, очень богатый человек, который был более знаменит, чем любой из его соперников на пост президента США, включая Хиллари Клинтон. И все же он, кажется, испытывает постоянную ярость по отношению к людям, имеющим больший интеллектуальный или социальный престиж, чем он. Тот факт, что он разделяет это негодование с миллионами людей, которые гораздо менее привилегированны, во многом объясняет его политический успех.
До недавнего времени, фигуры крайне правых были лишены какого-либо престижа. Доведенные до предела большинством обществ, благодаря коллективным воспоминаниям о нацистских и фашистских ужасах, такие мужчины (женщин практически не было) имели малопривлекательный вид патронов среднего возраста из подпольных порнографических кинотеатров. Стивен Бэннон, все еще очень влиятельная фигура в мире Трампа, кажется немного похож на такого чудака в грязном плаще.
Но многое изменилось. Молодые члены крайне правых, особенно в Европе, часто одеты в костюмы сшитые на заказ, напоминая фашистских денди довоенной Франции и Италии. Они не кричат перед огромными толпами, но являются ловкими исполнителями в радио- и телевизионных студиях, они также подкованные пользователи социальных сетей. Некоторые из них даже обладают чувством юмора.
Эти новые модели правых являются практически теми, кого немцы называют salonfähig, достаточно респектабельные, чтобы продвигаться в высоких кругах. Открытый расизм приглушен; их фанатизм замаскирован за множеством умной болтовни. Они жаждут престижа.
Недавно мне довелось встретить типичного идеолога этого типа, на академической конференции, организованной Центром Ханны Арендт в колледже Барда в Соединенных Штатах. Конференция была посвящена популизму, идеолога звали Марк Йонген, политик из крайней правой партии Альтернатива для Германии (AfD), имеющий докторскую степень по философии. Сын отца голландца и матери итальянки, родившийся в итальянском немецко-говорящем Южном Тироле, Йонген говорил на почти идеальном английском.
Жалость к себе лежала практически на поверхности. Йонген описал решение канцлера Ангелы Меркель о предоставлении в Германии убежища большому количеству беженцев войн с Ближнего Востока, как "акт насилия" по отношению к немецкому народу. Он назвал иммигрантов и беженцев преступниками и насильниками (хотя уровень преступности среди беженцев в Германии намного ниже, чем среди "коренных жителей"). Ислам украл у Немецкого Volk (Народа) его подлинную идентичность. Таких людей, как Йонген, всегда называли нацистами. И так далее.
Меня попросили представить некоторые контраргументы. Я не называл Йонгена нацистом. Но я сделал все возможное, чтобы показать, почему я считаю, что его претензии ошибочны и опасны. В конце мы пожали друг другу руки. И что касается меня, это было именно тем.
Затем разразился небольшой академический шторм. Более 50 выдающихся американских ученых подписали письмо, в котором выразили протест против решения Центра Ханны Арендт пригласить с речью Йонгена. Дело не в том, что он не имел права высказывать свое мнение, а в том, что Бард Колледж не должен был использовать свой престиж для того, чтобы придать докладчику респектабильности. Пригласив его выступить, они придали его взглядам легитимность.
Я нахожу это ошибочным по нескольким причинам. Прежде всего, если вы собираетесь организовать конференцию по правому популизму, то, несомненно, полезно услышать, что на самом деле скажет правый популист. Слушать профессоров, осуждающих идеи, фактически не слышавших их, вряд ли будет весьма поучительным.
Также не факт, что пресс-секретарю крупной оппозиционной партии в демократическом государстве следовало бы запретить выступление в кампусе колледжа. Левые революционеры когда-то были основой университетской жизни, и усилия по их запрету натолкнулись бы на справедливое сопротивление.
Протест против приглашения Йонгена был не только логически непоследовательным; это также было тактически неверно, потому что это подтверждает убеждение, что либералы являются врагами свободы слова, а правые популисты становятся жертвами либеральной нетерпимости. Мне хочется думать, что Йонген покинул конференцию Барда вежливо дискредитированным. Потому что из-за протеста, он имел возможность вырвать победу из поражения.