Hovořit s krajní pravicí
NEW YORK – Jedna věc, která je mnoha pravicovým populistům společná, je zvláštní forma sebelítosti: pocit pronásledování ze strany liberálních médií, akademiků, intelektuálů, "expertů" – zkrátka takzvaných elit. Liberální elity, prohlašují populisté, opanovaly svět a s nádechem povýšeného pohrdání vládnou obyčejným vlastenecky smýšlejícím lidem.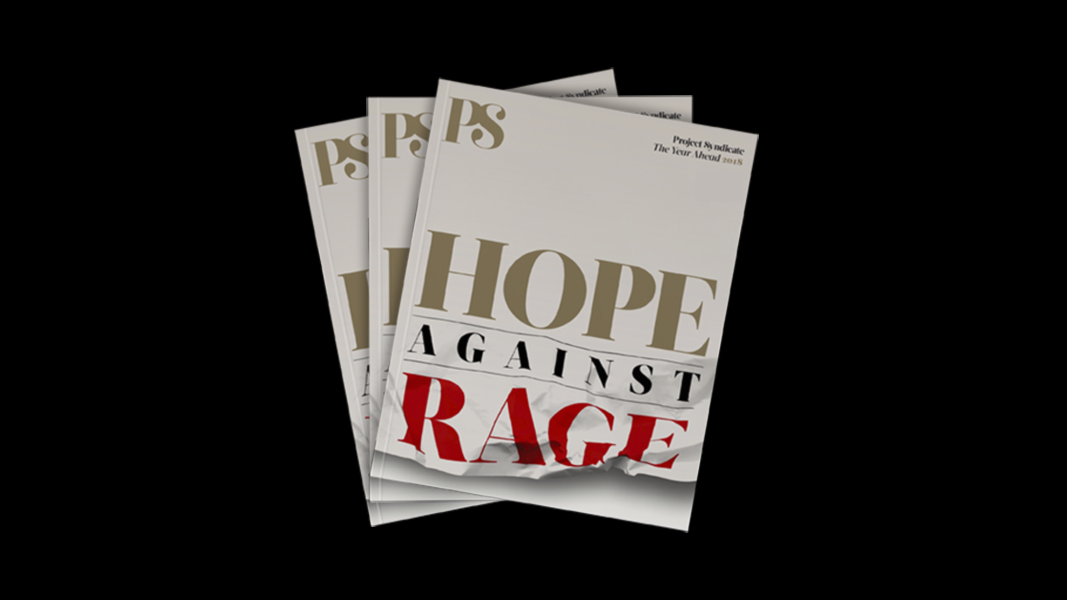 The Year Ahead 2018
The world's leading thinkers and policymakers examine what's come apart in the past year, and anticipate what will define the year ahead.
Je to v mnoha směrech staromódní názor. Liberálové ani levičáci už politice nevévodí. Vliv, jejž kdysi mívaly velké noviny nalevo od středu, třeba The New York Times, dávno zastínili moderátoři rozhlasových besed, pravicové stanice kabelové televize, bulvární noviny (v anglicky mluvících zemích z velké části vlastněné Rupertem Murdochem) a sociální média.
Vliv ovšem není totéž co prestiž. Velké noviny, stejně jako velké univerzity, se stále těší vyššímu postavení než populárnější tisk a totéž platí pro vyšší vzdělávání. Listy The Sun nebo Bild postrádají vážnost Financial Times či Frankfurter Allgemeine Zeitung a evangelické vysoké školy na americkém venkově nemohou co do věhlasu konkurovat Harvardu nebo Yale.
Společenské postavení v našem populistickém věku vzbuzuje víc závisti a zášti než peníze nebo sláva. Třeba prezident Donald Trump je velice bohatý muž a byl slavnější než kterýkoli z jeho soupeřů v boji o úřad prezidenta USA, včetně Hillary Clintonové. Přesto působí dojmem, že má neustálou zlost na ty, kdo mají větší intelektuální či společenskou prestiž než on. Skutečnost, že tuto zášť sdílí s miliony lidí, kteří jsou mnohem méně privilegovaní, do velké míry vysvětluje jeho politický úspěch.
Postavy na krajní pravici až donedávna neměly vůbec žádnou prestiž. Tito muži (nebyly v oněch kruzích téměř žádné ženy), kolektivními vzpomínkami na nacistické a fašistické běsy vypuzení na okraj většiny společností, měli odpudivý nádech postarších frekventantů pokoutních porno kin. Stephen Bannon, v Trumpově světě stále velmi vlivná osobnost, tak trochu působí právě tímto způsobem – podivín v zamatlaném pršiplášti.
Mnohé se ale změnilo. Mladší příslušníci krajní pravice, zejména v Evropě, jsou často výrazně oblečení v šatech na míru, čímž připomínají fašistické šviháky předválečné Francie a Itálie. Nerozkřikují se před početnými davy; vybroušeně vystupují v rozhlasových a televizních studiích a zdatně využívají sociálních médií. Někteří z nich dokonce mají smysl pro humor.
Tito pravičáci nového střihu jsou téměř salonfähig, jak říkají Němci, tedy natolik vážení, aby se pohybovali ve vyšších kruzích. Zjevný rasismus je tlumený, zaslepenost zahalena vrstvou chytrého řečnění. Dychtí po prestiži.
Měl jsem nedávno příležitost se s typickým ideologem tohoto typu setkat na akademické konferenci organizované Centrem Hannah Arendtové na americké univerzitě Bard College. Konference se týkala populismu a oním ideologem byl Marc Jongen, politik krajně pravicové strany Alternativa pro Německo (AfD) s doktorátem z filozofie. Jongen, syn holandského otce a italské matky, narozený na německy hovořícím italském území Jižního Tyrolska, mluvil téměř dokonalou angličtinou.
Hned pod slupkou byla sebelítost. Rozhodnutí kancléřky Angely Merkelové poskytnout v Německu útočiště velkému počtu uprchlíků z válek na Blízkém východě Jongen vylíčil jako "akt násilí" vůči německému lidu. Přistěhovalce a uprchlíky označil za zločince a násilníky (třebaže kriminalita mezi uprchlíky v Německu je mnohem nižší než mezi "domorodci"). Islám olupuje německý Volk o jeho skutečnou totožnost. Lidé jako Jongen jsou neustále označováni za nacisty. A tak dál.
Byl jsem požádán, abych předložil protiargumenty. Neprohlásil jsem Jongena za nacistu. Vynasnažil jsem se ale poukázat na důvody, proč jeho tvrzení pokládám za nesprávná a nebezpečná. Na konci jsme si podali ruce. A co se mne týkalo, tím to skončilo.
Nato propukla menší akademická bouře. Víc než 50 renomovaných amerických akademiků podepsalo dopis protestující proti rozhodnutí Centra Hannah Arendtové pozvat Jongena, aby promluvil. Nešlo o to, že by neměl právo vyjádřit své názory, ale že Bard College neměla propůjčit svou prestiž, aby mluvčímu dodala na vážnosti. Pozvání k projevu dodalo jeho názorům na legitimitě.
To mi připadá scestné hned z několika důvodů. Zaprvé, pokud se chystáte uspořádat konferenci o pravicovém populismu, je jistě užitečné vyslechnout, co vlastně pravicový populista říká. Poslouchat profesory odsuzující ideje, aniž bychom skutečně slyšeli, jaké jsou, by nebylo příliš poučné.
Stejně tak není zřejmé, že by měl být mluvčí hlavní opoziční strany v demokratickém státě považován za nepřípustného řečníka na univerzitní půdě. Levicovými revolucionáři kdysi život univerzit překypoval a snaha umlčet je by právem narazila na odpor.
Protest proti pozvání Jongena byl nejen intelektuálně nesoudržný, ale také takticky hloupý, protože potvrzuje přesvědčení krajní pravice, že liberálové jsou nepřátelé svobody projevu a že pravicoví populisté jsou oběti liberální nesnášenlivosti. Líbí se mi představa, že Jongen z konference na Bard College odjížděl zdvořile zdiskreditovaný. Kvůli protestu však dostal šanci proměnit porážku ve vítězství.
Z angličtiny přeložil David Daduč