Otro Nobel sorpresa para la economía
NEW HAVEN – El ganador de este año del Premio en Ciencias Económicas en Memoria de Alfred Nobel, Richard Thaler, de la Universidad de Chicago, es una elección controvertida. Thaler dedicó su vida al estudio de la economía conductual (y su subcampo, las finanzas conductuales), esto es, la economía (y las finanzas) con una perspectiva psicológica. Pero la idea misma de que la investigación psicológica pueda tener cabida en la economía repele a algunos miembros de la profesión desde hace años.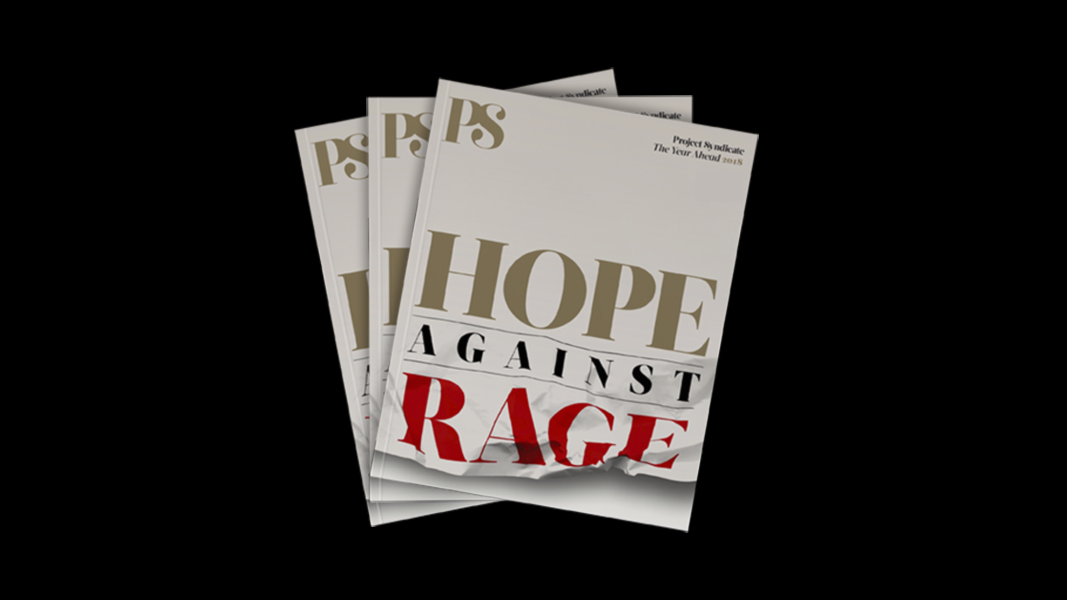 The Year Ahead 2018
The world's leading thinkers and policymakers examine what's come apart in the past year, and anticipate what will define the year ahead.
No es mi caso. Me parece maravilloso que la Fundación Nobel haya elegido a Thaler. El Nobel de economía ya se otorgó a muchos economistas a los que puede clasificarse como conductuales, entre ellos George Akerlof, Robert Fogel, Daniel Kahneman, Elinor Ostrom y yo mismo. Con el agregado de Thaler, ya somos aproximadamente el 6% de los premios Nobel de Economía.
Pero muchos en economía y finanzas siguen creyendo que el mejor modo de describir la conducta humana es modelarla (sin ninguna participación de la psicología) como optimización matemática por parte de individuos separados y puramente egoístas, sujetos a restricciones presupuestarias. No todos los economistas (ni siquiera una mayoría de ellos) están atados a esta idea; sirve de prueba el que Thaler y yo hayamos sido electos presidentes, en años sucesivos, de la American Economic Association, principal organismo profesional de los economistas estadounidenses. Pero es innegable que muchos colegas sí lo están.
Conocí a Thaler en 1982, durante una breve visita que hice a la Universidad Cornell (donde Thaler era profesor). Dimos juntos un largo paseo por el campus, y por el camino descubrimos que teníamos ideas y objetivos de investigación similares. Luego, desde 1991, fuimos durante 25 años los coorganizadores de una serie de congresos académicos sobre economía conductual, auspiciados por la Oficina Nacional de Investigaciones Económicas de los Estados Unidos.
Pero nuestro programa de investigación nunca dejó de generar rechazo (que en algunos casos hasta pareció animosidad). Una vez Thaler me dijo que Merton Miller, que ganó el Premio Nobel de Economía en 1990 (falleció en 2000), le esquivaba la mirada si se lo cruzaba en los pasillos de la Universidad de Chicago.
Miller explicó su razonamiento (aunque no su conducta) en un artículo de 1986, muy citado, titulado "Behavioral Rationality in Finance" [Racionalidad conductual en finanzas]. Concedió que algunas veces las personas son víctimas de la psicología, pero insistió en que el relato de esos errores es "casi totalmente irrelevante" para las finanzas. Sus admiradores citan a menudo la oración final del artículo: "Que al construir nuestros modelos hagamos abstracción de todos esos relatos no se debe a que no sean interesantes, sino a que son demasiado interesantes y pueden distraernos de las fuerzas dominantes del mercado, que deben ser nuestro principal objeto de interés".
Stephen A. Ross, del MIT, otro teórico de las finanzas, que era candidato a un futuro Premio Nobel hasta que murió inesperadamente en marzo, sostenía argumentos similares. En su libro de 2005 Neoclassical Finance, rechazó también la psicología, mostrándose partidario de una "metodología de las finanzas basada en la ausencia de arbitraje". Es decir, que podemos aprender mucho sobre la conducta de la gente por el solo hecho de observar que no hay billetes de diez dólares tirados en la acera. Por más irracionales que sean algunas personas, podemos apostar a que en cuanto vean ese billete lo levantarán.
Miller y Ross hicieron aportes maravillosos a la teoría de las finanzas. Pero sus hallazgos no son las únicas descripciones de fuerzas económicas y financieras que deben interesarnos, como bien demostró el programa de investigación conductual, al que Thaler hizo importantes contribuciones.
Por ejemplo, en 1981, Thaler y Hersh Shefrin, de la Universidad de Santa Clara, propusieron una "teoría económica del autocontrol", que describe fenómenos económicos a partir de la incapacidad de las personas para controlar sus impulsos. Es verdad que la gente no tiene problemas de motivación para levantar un billete de diez dólares tirado en la acera: en esto el autocontrol no tiene nada que ver. Pero sí tiene problemas para resistir el impulso de gastarlo: por eso la mayoría de las personas no ahorran suficiente para la jubilación.
Los economistas necesitan comprender esos errores repetidos de la gente. Durante una larga carrera posterior (que incluyó trabajos en común con Shlomo Benartzi de la UCLA y otros colegas), Thaler propuso mecanismos para ayudar a esas mismas personas, con los mismos problemas de autocontrol, a decidir mejor, mediante un cambio de la "arquitectura de la elección" (como explica en Nudge, su libro en coautoría con Cass Sunstein, de la Escuela de Derecho de Harvard, publicado en español como Un pequeño empujón).
Mejorar la conducta de ahorro de la gente no es poca cosa. Hasta cierto punto, es una cuestión de vida o muerte, y (más en general) determina nuestra capacidad de obtener realización y satisfacción en la vida.
Las investigaciones de Thaler enseñan a la ciencia económica a concentrarse más en problemas reales e importantes. Su programa de investigación, comprensivo de la conducta humana y fundamentado, trazó un camino a las futuras investigaciones de jóvenes economistas e ingenieros sociales y marcó el inicio de una revolución científica auténtica y duradera. Estoy muy feliz, por él y por la profesión.
Traducción: Esteban Flamini