Další překvapivá Nobelova cena za ekonomii
NEW HAVEN – Laureát letošní Nobelovy pamětní ceny za ekonomii Richard Thaler z Chicagské univerzity je kontroverzní volbou. Thaler je známý svým celoživotním zkoumáním behaviorální ekonomie (a její podsekce behaviorálních financí), což je studium ekonomie (a financí) z psychologické perspektivy. U některých lidí z oboru přitom představa, že psychologický výzkum by vůbec měl být součástí ekonomie, vyvolává už léta nevraživé reakce.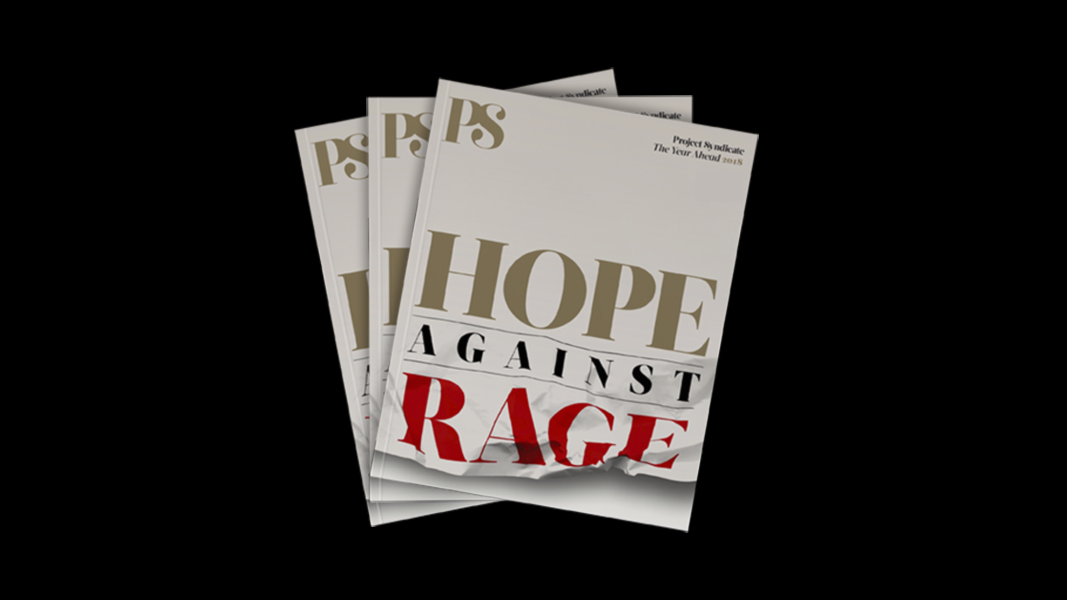 The Year Ahead 2018
The world's leading thinkers and policymakers examine what's come apart in the past year, and anticipate what will define the year ahead.
Ne tak u mě. Pokládám za úžasné, že Nobelova nadace zvolila právě Thalera. "Nobelovku" za ekonomii už dostala řada lidí, které lze zařadit mezi behaviorální ekonomy, mimo jiných George Akerlof, Robert Fogel, Daniel Kahneman, Elinor Ostrom nebo já. Když se k nám připočte Thaler, získali jsme přibližně 6% všech Nobelových cen, které kdy byly za ekonomii uděleny.
Mnozí lidé pohybující se v oblasti ekonomie a financí jsou však stále přesvědčení, že nejlepším způsobem, jak popsat lidské chování, je vyhnout se psychologii a místo toho modelovat toto chování jako matematickou optimalizaci z hlediska samostatných a neúprosně sobeckých jednotlivců podléhajících rozpočtovým omezením. Tento názor samozřejmě nezastávají všichni ekonomové, ba dokonce jich není ani většina, což dokládá i skutečnost, že Thaler i já jsme byli během dvou po sobě jdoucích let zvoleni předsedy Americké ekonomické asociace, což je hlavní profesní sdružení ekonomů ve Spojených státech. Mnozí naši kolegové to však nepochybně vidí jinak.
S Thalerem jsem se poprvé setkal v roce 1982, kdy působil jako profesor Cornellovy univerzity. Krátce jsem univerzitu navštívil a absolvovali jsme spolu dlouhou procházku po tamním areálu, během níž jsme zjistili, že máme podobné názory a výzkumné cíle. Od roku 1991 jsme pak 25 let společně organizovali řadu akademických konferencí na téma behaviorální ekonomie, které probíhaly pod záštitou amerického Národního úřadu pro hospodářský výzkum.
Během všech těchto let však naše výzkumná agenda narážela na projevy odporu – a dokonce i na opravdové nepřátelství. Thaler se mi jednou svěřil, že když se s ním na chodbě Chicagské univerzity potkal Merton Miller, jenž získal Nobelovu cenu za ekonomii v roce 1990 (zemřel v roce 2000), uhnul před ním pohledem.
Miller vysvětlil své názory (nikoliv své chování) v hojně citovaném článku z roku 1986, jenž nesl název "Behaviorální racionalita ve financích". Připustil, že někteří lidé jsou oběťmi psychologie, ale trval na tom, že příběhy o takových chybách jsou ve vztahu k financím "téměř zcela irelevantní". Závěrečnou větu pojednání jeho obdivovatelé velmi často citují: "Pokud při tvorbě našich modelů od všech těchto příběhů abstrahujeme, pak to není dáno tím, že by byly nezajímavé, nýbrž tím, že jsou možná zajímavé příliš, a proto odvádějí naši pozornost od všepronikajících tržních sil, které by nás měly zajímat především."
Stephen A. Ross z MIT, což byl další teoretik financí a pravděpodobný budoucí laureát Nobelovy ceny, než v březnu nečekaně zemřel, argumentoval podobně. Ve své knize Neoklasické finance z roku 2005 se i on vyhýbal psychologii a raději budoval "metodologii financí jakožto důsledek absence libovůle". Jinými slovy se toho můžeme o lidském chování mnoho dozvědět jen na základě pozorování, že se na chodnících neválejí desetidolarové bankovky. Jakkoliv jsou někteří lidé ovlivnění psychologií, můžeme vzít jed na to, že jakmile zahlédnou na zemi peníze, seberou je.
Miller i Ross úžasně obohatili obor finanční teorie. Jejich výsledky však nejsou jedinými popisy ekonomických a finančních sil, které by nás měly zajímat, a Thaler významně přispívá do programu behaviorálního výzkumu, jenž je toho důkazem.
Například v roce 1981 Thaler s Hershem Shefrinem z Univerzity v Santa Claře rozvinuli "ekonomickou teorii sebekontroly", která popisuje ekonomické jevy z pohledu lidské neschopnosti ovládat svá nutkání. Jistě, lidé nemají problém motivovat se k tomu, aby sebrali desetidolarovku, kterou najdou na chodníku. Zde žádný problém se sebekontrolou není. Budou však mít problém odolat nutkání ihned ji utratit. V důsledku toho si většina lidí příliš málo spoří na důchod.
Ekonomové potřebují vědět více o podobných chybách, jichž se lidé opakovaně dopouštějí. Během dlouhé pozdější kariéry, kdy spolupracoval mimo jiné se Shlomo Benartzim z UCLA a dalšími kapacitami, navrhl Thaler mechanismy, které změní "architekturu volby" těchto rozhodnutí, jak to spolu s Cassem Sunsteinem z Právnické fakulty Harvardovy univerzity nazval v jejich knize Pošťouchnutí. Týmž lidem s týmiž problémy se sebekontrolou by se mohlo umožnit, aby dělali lepší rozhodnutí.
Zlepšení chování lidí v oblasti úspor není malé ani nevýznamné téma. Do jisté míry je to otázka života a smrti a ve svých důsledcích rozhoduje o tom, zda v životě dosáhneme naplnění a uspokojení.
Thaler ve svém výzkumu ukázal, jak rozhodněji zaměřovat ekonomické bádání na reálné a důležité problémy. Jeho výzkumný program je soucitný i zakotvený v realitě, a navíc vytyčil mladým akademikům a sociálním inženýrům výzkumnou trajektorii, která znamená začátek skutečné a trvalé vědecké revoluce. Mám obrovskou radost nejen za něj, ale i za celou profesi.
Z angličtiny přeložil Jiří Kobělka.