Opnieuw een verrassende winnaar van de Nobelprijs voor de Economie
NEW HAVEN – De winnaar van de Nobelprijs voor de Economie van dit jaar, Richard Thaler van de Universiteit van Chicago, is een controversiële keuze. Thaler staat bekend om zijn levenslange werk op het terrein van de gedragseconomie (en op dat van de daarmee samenhangende discipline van de "behavioral finance"), de studie van de economie (en de financiële wereld) vanuit psychologisch perspectief. Bij sommigen in de beroepsgroep heeft het idee dat psychologisch onderzoek zelfs maar een rol zou moeten spelen in de economie jarenlang vijandige reacties losgemaakt.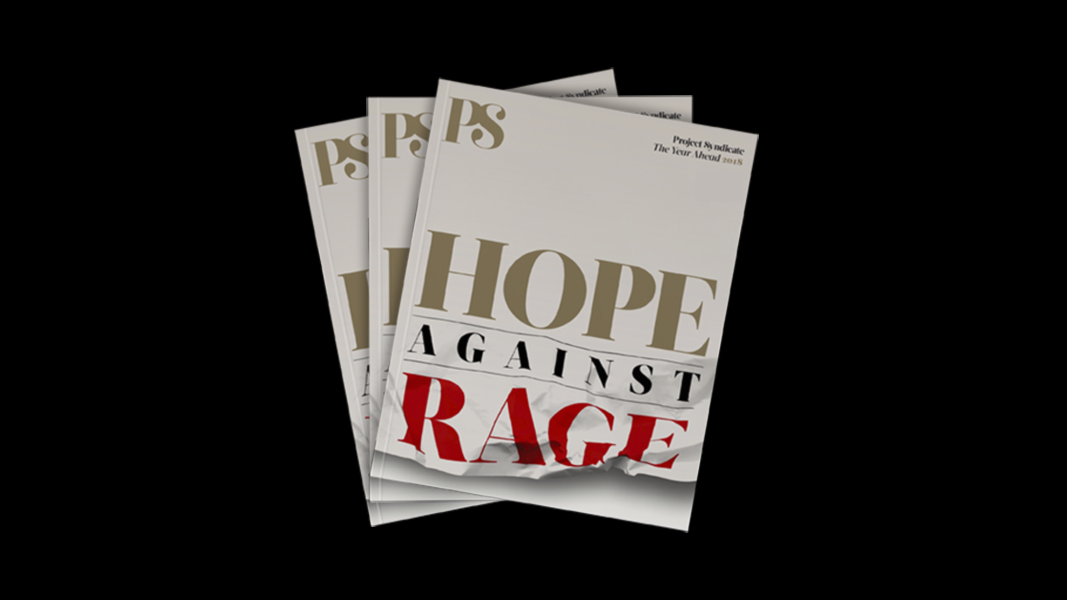 The Year Ahead 2018
The world's leading thinkers and policymakers examine what's come apart in the past year, and anticipate what will define the year ahead.
Niet bij mij. Ik vind het prachtig dat de Nobelstichting voor Thaler heeft gekozen. De Nobelprijs voor de Economie is al eerder toegekend aan een aantal mensen die als gedragseconomen kunnen worden aangemerkt, zoals George Akerlof, Robert Fogel, Daniel Kahneman, Elinor Ostrom en ondergetekende. Nu Thaler aan dit rijtje is toegevoegd, vertegenwoordigen we ongeveer 6% van alle Nobelprijzen voor de Economie die ooit zijn toegekend.
Maar velen in de economische en financiële wereld geloven nog steeds dat de beste manier om menselijk gedrag te beschrijven het buiten beschouwing laten van psychologische overwegingen is, en het in plaats daarvan modelleren van menselijk gedrag als de wiskundige optimalisering van de inspanningen van afzonderlijke en meedogenloos zelfzuchtige individuen, onderworpen aan budgettaire beperkingen. Uiteraard zijn niet alle economen, of zelfs maar een meerderheid van hen, het met deze opvatting eens, wat blijkt uit het feit dat zowel Thaler als ik in opeenvolgende jaren tot voorzitter zijn verkozen van de American Economic Association, het belangrijkste professionele lichaam voor economen in de Verenigde Staten. Maar veel van onze collega's delen die mening ongetwijfeld wel.
Ik ben Thaler voor het eerst in 1982 tegengekomen, toen hij hoogleraar was aan de Cornell Universiteit. Ik bracht toen een kort bezoek aan Cornell, en hij en ik maakten samen een lange wandeling over de campus. Onderweg kwamen we erachter dat we soortgelijke ideeën en onderzoeksdoelen hadden. Vanaf 1991 hebben hij en ik 25 jaar lang samen een reeks economische conferenties over gedragseconomie georganiseerd, onder auspiciën van het US National Bureau of Economic Research (Nationaal Bureau van de VS voor Economisch Onderzoek).
Maar in al die jaren is er antagonisme – en zelfs iets wat leek op echte vijandigheid – blijven bestaan tegenover onze onderzoeksagenda. Thaler heeft me ooit verteld dat Merton Miller, die in 1990 de Nobelprijs voor de Economie won (en in 2000 overleed) nog niet eens oogcontact met hem wilde maken als hij hem tegenkwam in de gang op de Universiteit van Chicago.
Miller gaf een verklaring voor zijn redenering (maar niet voor zijn gedrag) in een alom geciteerd artikel uit 1986, getiteld "Behavioral Rationality in Finance" ("Gedragsrationaliteit op het gebied van de Financiën"). Miller gaf toe dat mensen soms ten prooi vallen aan psychologie, maar hij hield staande dat verhalen over dergelijke vergissingen "vrijwel volledig irrelevant" zijn voor de financiële wereld. De slotzin van zijn artikel wordt door zijn bewonderaars steevast geciteerd: "Dat we van al deze verhalen abstraheren bij het bouwen van onze modellen, is niet omdat ze niet interessant zijn, maar juist omdat ze wel eens té interessant zouden kunnen zijn en ons daardoor afleiden van de diepgaande marktkrachten die onze voornaamste zorg zouden moeten zijn."
Stephen A. Ross van het MIT, nóg een financieel theoreticus die in aanmerking zou zijn gekomen om ooit de Nobelprijs te ontvangen, totdat hij in maart van dit jaar onverwachts overleed, dacht langs soortgelijke lijnen. In zijn uit 2005 daterende boek Neoclassical Finance meed ook hij de psychologie, en gaf hij er de voorkeur aan een "methodologie van de financiële wereld te bouwen, als de implicatie van de afwezigheid van arbitrage." Met andere woorden: we kunnen veel leren over het gedrag van mensen, louter door waar te nemen dat er geen briefjes van tien dollar of tien euro op straat liggen. Wat voor psychologische neigingen sommige mensen ook mogen hebben, je kunt er gevoeglijk van uitgaan dat ze het geld zullen oprapen zodra ze het zien.
Zowel Miller als Ross hebben prachtige bijdragen geleverd aan de financiële theorie. Maar hun resultaten zijn niet de enige beschrijvingen van economische en financiële krachten die ons zouden moeten interesseren, en Thaler heeft belangrijke bijdragen geleverd aan een onderzoeksprogramma waaruit dit is gebleken.
In 1981 hebben Thaler en Hersh Shefrin van de Santa Clara Universiteit bijvoorbeeld een "economische theorie van de zelfbeheersing" geformuleerd, die economische verschijnselen beschrijft in termen van het onvermogen van mensen om hun impulsen te beheersen. Natuurlijk hebben mensen geen moeite zichzelf ertoe te bewegen een biljet van tien dollar op te rapen dat zij op straat zien liggen. Op dit punt hoeft er ook geen sprake te zijn van zelfbeheersing. Maar diezelfde mensen zullen moeite hebben weerstand te bieden aan de impuls om het geld direct uit te geven. Als gevolg daarvan sparen de meeste mensen te weinig voor hun pensioen.
Economen moeten van de vergissingen weten die mensen herhaaldelijk maken. Tijdens zijn lange carrière, waarin hij heeft samengewerkt met Shlomo Benartzi van UCLA en anderen, heeft Thaler mechanismen voorgesteld die – zoals hij en Cass Sunstein van de Harvard Law School het in hun boek Nudge omschrijven – de "keuze-architectuur" van deze beslissingen veranderen. Dezelfde mensen, met dezelfde problemen als het gaat om zelfbeheersing, kunnen in staat worden gesteld betere beslissingen te nemen.
Het verbeteren van het spaargedrag van mensen is niet onbelangrijk. In zekere zin is het een zaak van leven of dood, en in diepere zin bepaalt het of we in ons leven vervulling en tevredenheid zullen bereiken.
Thaler heeft in zijn onderzoek laten zien hoe we het economisch onderzoek zich op een beslissender manier kunnen laten bezighouden met echte en belangrijke problemen. Zijn onderzoeksprogramma is zowel barmhartig als goed gefundeerd geweest, en hij heeft een onderzoekstraject voor jonge economen en sociale wetenschappers ingericht dat het begin markeert van een echte, duurzame  wetenschappelijke revolutie. Ik had niet blijer voor hem – of voor de beroepsgroep – kunnen zijn.
Vertaling: Menno Grootveld