Cómo salvar a Venecia
VENECIA – Una de las peores inundaciones en la historia de Venecia ha sumergido algunos de los emblemas culturales de la ciudad, entre ellos la Basílica de San Marcos en Piazza San Marco. Esta es sólo la sexta vez que la basílica se inunda en 1200 años, pero la cuarta de las últimas dos décadas, y la segunda en menos de 400 días. A este ritmo, el frágil entramado veneciano de calli, campi y palazzi, bordado sobre un sedimento que se hunde, puede ser destruido por las aguas en cuestión de décadas. ¿Pero qué hay de la gente que lo habita?
Los antiguos romanos tenían dos palabras para hablar de las ciudades: urbs, que se refería a los edificios y la infraestructura, y civitas, una ciudadanía activa y comprometida. Hoy el mundo se alarma por la sumergida y dañada urbs veneciana, que es sin duda extremadamente vulnerable incluso a ligeros aumentos del nivel del mar, como los producidos por el cambio climático. Pero casi no se ha dado cuenta del grado de destrucción de la civitas veneciana.
La población de Venecia está hace décadas en disminución. Hoy sólo queda un tercio de los venecianos que había hace cincuenta años. Pero ese declive es un mero síntoma de una enfermedad cada vez peor: la promoción imprudente del turismo a gran escala y la falta de inversión en capital humano.
Si en los ochenta la dirigencia política veneciana no hubiera comenzado a desviar recursos de la educación superior y de la innovación, a estas alturas Venecia podría ser una especie de Cambridge del Adriático. Pero se pensó que el turismo era una vía mucho más rápida al crecimiento. De modo que con la ayuda del gobierno, hubo un firme aumento de la cantidad de visitantes: en 2017, la ciudad (de 260 000 habitantes) recibió a más de 36 millones de turistas extranjeros.
La huida de los venecianos ante la invasión provocó un deterioro de la sociedad civil, y la ciudad se hundió en el letargo político. La dirigencia municipal prefiere quejarse por las falencias de la ciudad, en vez de tomar medidas eficaces para resolverlas. Y el gobierno nacional italiano se abstuvo sistemáticamente de usar su autoridad en la ciudad en forma constructiva. Estas tendencias contribuyeron a la inadecuada vigilancia medioambiental que dejó a la urbs tan expuesta.
Es verdad que Venecia se comprometió con un proyecto por 5500 millones de euros (6000 millones de dólares) para la creación de una barrera contra las inundaciones, el llamado Modulo Sperimentale Elettromeccanico (MOSE). Pero el proyecto, lanzado en 1984 (cuando Venecia ya se estaba hundiendo) e inaugurado en 2003, debía completarse en 2011: todavía sigue inconcluso. Incluso si se finalizara en el plazo actual fijado en 2021, ni MOSE ni ningún otro proyecto de construcción bastarán para proteger a Venecia. A pesar de la evidente importancia de invertir en infraestructura (especialmente para adaptar la ciudad al cambio climático), Venecia debe ver más allá de la urbs y recuperar la civitas, si quiere evitar la desaparición que muchos predicen.
Subscribe now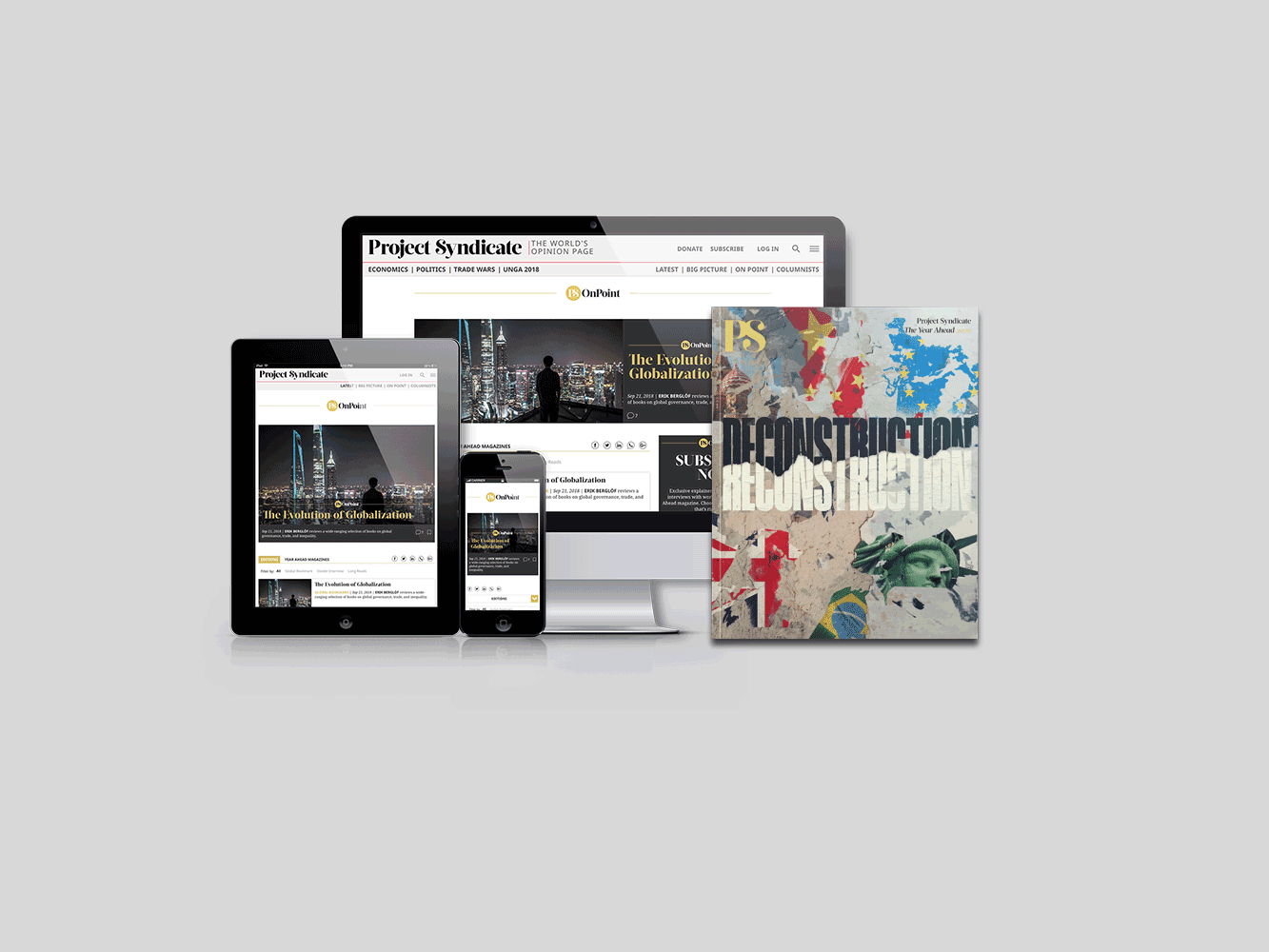 Subscribe now
Subscribe today and get unlimited access to OnPoint, the Big Picture, the PS archive of more than 14,000 commentaries, and our annual magazine, for less than $2 a week.
El primer paso es sacar a Venecia de la jurisdicción del gobierno italiano, cuya sistemática inacción impulsó la decadencia de la ciudad en las últimas décadas. No se trata de una demanda provinciana de recrear la República de San Marcos, sino de un llamado a un nuevo tipo de construcción política con una mirada al exterior: una "ciudad abierta" que dé la bienvenida a toda persona que esté realmente decidida a radicarse allí para ejercer una ciudadanía plena, no como participantes de lo que el novelista estadounidense Don DeLillo denominó el "desfile de papanatismo" del turismo.
Esta nueva y abierta Serenissima (así se llamaba la república veneciana medieval) se esforzará especialmente en atraer una civitas capaz y comprometida que esté preparada para ayudar a proteger y reconstruir la urbs: innovadores con planes de negocios creíbles (y sus financistas), ingenieros que investiguen la adaptación al cambio climático, profesionales (por ejemplo médicos y abogados) y estudiantes dispuestos a dedicar algunos años a colaborar en la restauración de los magníficos palazzi de la laguna veneciana. De este modo, Venecia se convertirá en un campo de prueba para un modelo urbano innovador basado en un nuevo contrato social adaptado al "espacio de los flujos" global que identificó el sociólogo Manuel Castells.
Puede parecer una propuesta radical, pero tiene precedentes. A mediados del siglo XIV, la población de Venecia mermó un 60% como consecuencia de la peste bubónica. La ciudad entonces se abrió a los extranjeros y ofreció la ciudadanía a cualquiera que estuviera dispuesto a establecerse en ella. Lo único que se esperaba de los recién llegados era que abrazaran las características clave de la "venecianidad", incluido el amor al trabajo. No hay razón alguna por la que una estrategia similar no pueda funcionar en la actualidad.
De hecho, las herramientas digitales hacen más fácil que nunca medir el compromiso cívico de los habitantes, desde el tiempo que pasan en la ciudad (muchos inmuebles en Venecia son propiedad de no residentes y sólo se usan unos pocos días al año) hasta contribuciones concretas; esto podría convertirse en fuente de orgullo en las redes sociales. Un alto impuesto a los dueños de inmuebles no residentes (que en general son extremadamente ricos) también ayudaría a sostener la comunidad local.
A la par que el mar se eleva y Venecia se hunde, la ciudad debe tomar firmes medidas para restaurar y proteger la urbs. Pero nada de eso servirá de mucho sin una civitas próspera y comprometida. Para salvar a Venecia, primero tenemos que salvar a los venecianos (sobre todo, de sí mismos).
Traducción: Esteban Flamini