Publiczne Banki Rozwoju Mogą Napędzać Zrównoważone Finanse
WASZYNGTON, DC – Przyszłość odporna na zmiany klimatu wymaga finansów publicznych. Jednak do tej pory niewiele uwagi poświęcono silnym, długoterminowym strategiom finansowania działań na rzecz klimatu. Często pomijaną drogą do zaspokojenia tej potrzeby są publiczne banki rozwoju.
Wiele rozmów na temat finansowania działań na rzecz klimatu koncentruje się na wielostronnych bankach rozwoju. Ich rola jest kluczowa, ale to 450 lokalnych, regionalnych oraz krajowych banków rozwoju na świecie może prowadzić ambitną politykę klimatyczną w terenie i dostarczać większość globalnego finansowania. Razem stanowią one co roku 2 biliony dolarów inwestycji – około 10% rocznych inwestycji publicznych i prywatnych na całym świecie. Ponadto większość tych środków jest pozyskiwana i alokowana w kraju.
Zakorzenione w gospodarkach i społeczeństwach, w których działają, te publiczne banki rozwoju tworzą ogniwo łączące rządy krajowe i lokalne oraz sektor prywatny. Są dobrze przygotowane, aby zapewnić transformacyjne wsparcie dla zrównoważonych praktyk i infrastruktury, łącząc krótkoterminowe potrzeby z długoterminowymi celami. W efekcie reprezentują widoczną rękę, która może zmobilizować i skierować finansowanie na wspólne cele, które są na razie poza zasięgiem rynku.
Potencjał wspólnego finansowania działań na rzecz klimatu stał się przedmiotem zainteresowania w listopadzie ubiegłego roku, kiedy wszystkie światowe publiczne banki rozwoju, w tym duża kohorta instytucji krajowych, zebrały się na pierwszym szczycie tzw. Finance in Common Summit. Tam zgodzili się zmienić swoje strategie, wzorce inwestycyjne i działanie, aby wesprzeć Cele Zrównoważonego Rozwoju ONZ 2030. Było to bezprecedensowe zobowiązanie do wspólnego celu.
Publiczne banki rozwoju i ich interesariusze mają szansę na realizację tego programu, gdy spotkają się na drugim szczycie Finance in Common, którego gospodarzem jest Cassa Depositi e Prestiti zaplanowanym na ten miesiąc w Rzymie w ramach programu G20. Skorzystanie z okazji będzie wymagało kilku kroków.
Po pierwsze, uczestnicy muszą dopilnować, aby ich mandaty nadawały priorytet działaniom klimatycznym i celom zrównoważonego rozwoju na wszystkich poziomach. Wiele banków waha się przed włączeniem działań na rzecz klimatu do swoich programów z obawy przed przekroczeniem mandatów, które koncentrują się na rozwoju lub wzroście gospodarczym. Jak podkreślono w najnowszym raporcie Międzyrządowego Zespołu ds. Zmian Klimatu, zrównoważony rozwój zależy jednak od przystosowania się do skutków zmian klimatu i przejścia na gospodarkę niskoemisyjną i sprawiedliwą.
Subscribe to Project Syndicate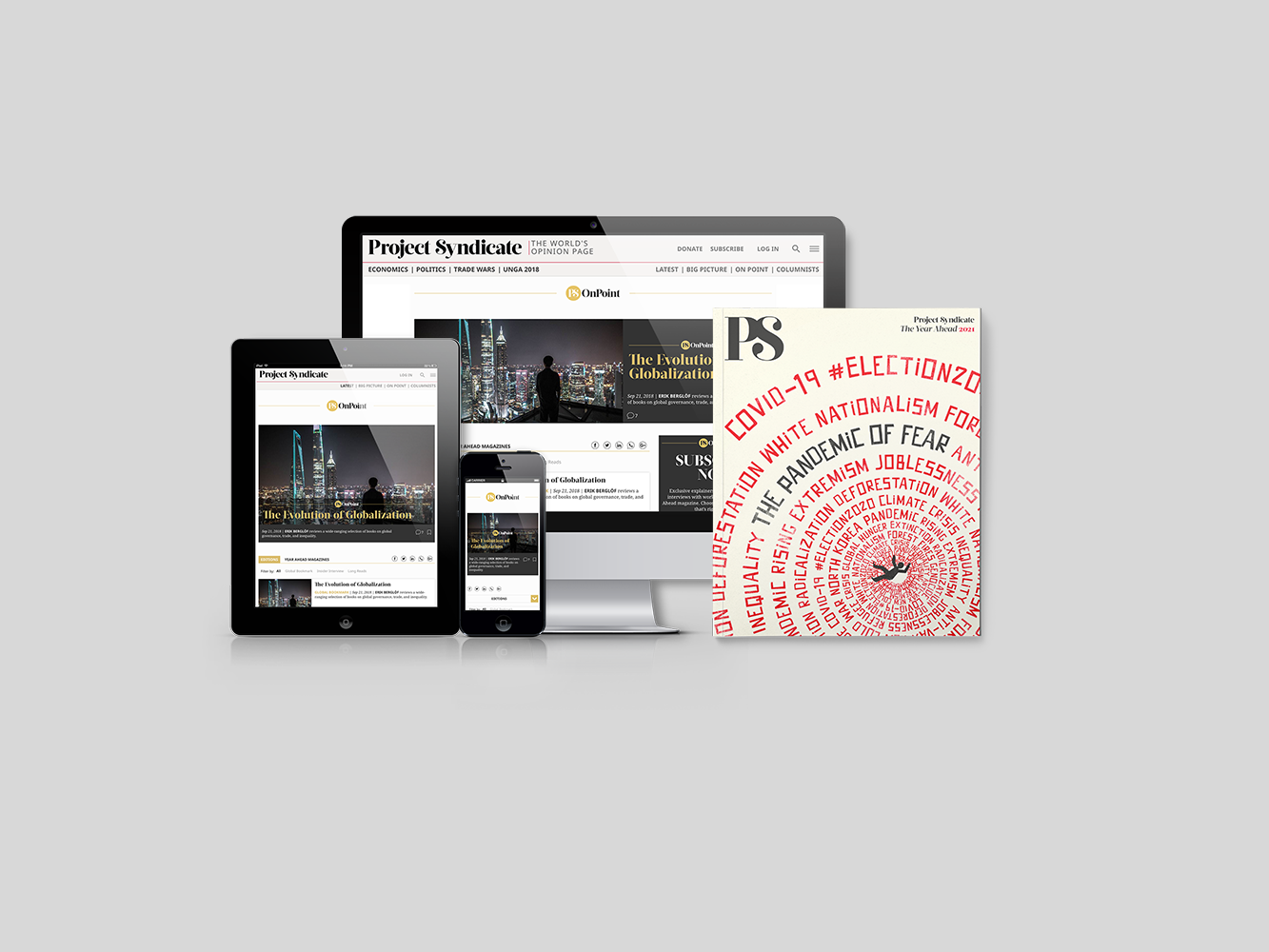 Subscribe to Project Syndicate
Enjoy unlimited access to the ideas and opinions of the world's leading thinkers, including weekly long reads, book reviews, topical collections, and interviews; The Year Ahead annual print magazine; the complete PS archive; and more – for less than $9 a month.
Po drugie, banki rozwoju muszą mobilizować i umożliwiać inwestycje w zrównoważony rozwój innych podmiotów publicznych i prywatnych. Publiczne banki rozwoju w dużej mierze skoncentrowały się na bezpośrednim finansowaniu projektów, ale mogą odgrywać bardziej transformacyjną rolę w przeorientowaniu inwestycji z innych źródeł na zrównoważony rozwój. Większość członków Międzynarodowego Klubu Finansowania Rozwoju (globalna sieć 26 międzynarodowych, regionalnych i krajowych banków rozwoju) to regularni emitenci obligacji ekologicznych, społecznych i SDG. I ten trend rośnie. Na przykład Zachodnio Afrykański Bank Rozwoju niedawno wyemitował swoją pierwszą w historii obligację na rzecz zrównoważonego rozwoju.
Po trzecie, współpraca powinna strategicznie wykorzystywać mocne strony różnych typów organizacji zajmujących się finansowaniem rozwoju. Chociaż banki rozwoju mogą wykorzystywać środki na warunkach preferencyjnych za pomocą dostosowanych instrumentów finansowych, aby przyciągnąć inwestycje z sektora prywatnego, zasoby te są ograniczone i występują głównie na szczeblu międzynarodowym i wielostronnym. Ale krajowe banki rozwoju rozumieją realia w terenie. Współpracując, mogą wykorzystać te różne mocne strony, aby skierować inwestycje na zrównoważone ścieżki i możliwości inwestycyjne.
Wykazano, że ten rodzaj współpracy działa dobrze. Niektóre afrykańskie banki sektora publicznego - jak Bank Handlu i Rozwoju - napędzają innowacje, przyciągając finansowanie komercyjne zarówno z banków krajowych, jak i międzynarodowych za pomocą programów gwarancyjnych i ubezpieczeniowych zapewnianych przez wielostronne banki rozwoju. Coraz więcej krajowych banków rozwoju jest akredytowanych przez Zielony Fundusz Klimatyczny na bezpośredni dostęp do międzynarodowego finansowania klimatycznego, przyspieszając lokalne przepływy inwestycyjne.
Poza tym, drugi szczyt Finance in Common powinien uzgodnić definicję zrównoważonych finansów. Publiczne banki rozwoju, ich rządy i reszta społeczności finansowej muszą ustalić wspólne kryteria inwestycji. Instytucje zaś muszą zrobić to samo, aby zapewnić, że zrównoważone finanse nie będą jedynie tzw. "zielonym praniem" ze strony instytucji, których główne inwestycje nadal plądrują planetę.
To skoordynowane podejście mogłoby radykalnie poprawić skuteczność inwestycji w zrównoważony rozwój. Wspólnie krajowe publiczne banki rozwoju wraz z partnerami wielostronnymi i prywatnymi mogą wprowadzać wyraźne i terminowe zmiany w miejscach, które tego najbardziej potrzebują i pomóc uczynić zrównoważony rozwój "nową normą" finansów.
Na szczęście mamy teraz wyjątkową okazję, aby odblokować zasoby potrzebne do wspierania zintegrowanej, zrównoważonej gospodarki po pandemii COVID. Niedawna, historyczna emisja Międzynarodowego Funduszu Walutowego o wartości około 650 miliardów dolarów w specjalnych prawach ciągnienia (SDR, jednostka rozliczeniowa Funduszu) zapewnia nam oddech, którego nie należy zmarnować. Część tego powinna być przekazana za pośrednictwem publicznych banków rozwoju, takich jak Afrykański Bank Rozwoju (który jest już "przepisanym" posiadaczem SDR-ów), aby uwolnić zasoby, które można by wykorzystać do promowania odbudowy po pandemii COVID skoncentrowanej na działaniach na rzecz klimatu. Strategia ta mogłaby mieć znaczący efekt dźwigni, zwłaszcza w połączeniu z reformami zaproponowanymi powyżej.
Społeczeństwo obywatelskie, publiczne banki rozwoju i sektor prywatny powinny działać już teraz, aby zmobilizować potencjał wszystkich publicznych banków rozwoju i wykorzystać bezprecedensowe inwestycje, które kraje dokonują (lub będą dokonywać) w celu stymulowania swoich gospodarek. Jeśli tak się stanie, a współpraca zostanie wzmocniona pod hasłem zrównoważonego finansowania na nadchodzącym szczycie Finance in Common, te publiczne banki rozwoju mogą zapewnić transformacyjne finansowanie, aby rozwiązać najpilniejsze światowe kryzysy.
Z angielskiego przetłumaczyła Marz McNamer