Hoe wij met zijn allen groeiachterstanden bij kinderen kunnen bestrijden
PARIJS/LOMÉ – In veel ontwikkelingslanden komen vrouwen op regelmatige basis bijeen om hun verdiensten in een gemeenschappelijke pot te stoppen. Bij elkaar genomen kunnen deze kleine bijdragen gebruikt worden om schoolgeld te betalen, samen een bedrijf te starten of de best beschikbare zaden te kopen voor het nieuwe zaaiseizoen. Het bijeen brengen en delen van deze middelen heeft een impact op de hele gemeenschap.
Uiteraard zijn deze individuele bijdragen klein in vergelijking met de bredere uitdagingen van het verbeteren van de voeding en het scheppen van werkgelegenheid, laat staan het verwezenlijken van de 17 Sustainable Development Goals (SDGs, Duurzame Ontwikkelingsdoelstellingen) van de Verenigde Naties. Dit laatste zal biljoenen dollars kosten, en tot nu toe schieten de financiële beloften tekort ten opzichte van wat nodig is. Gemeenschapssolidariteit moet daarom een integraal onderdeel worden van een mondiale burgerbeweging die bijdraagt aan de menselijke vooruitgang.
Gelukkig maakt de snelle groei van digitale platforms en betaalsystemen het mogelijk om het lokale systeem van het bijeenbrengen en delen van middelen te kopiëren op mondiale schaal, teneinde degenen die dat het hardst nodig hebben te kunnen helpen. Hoewel het delen van middelen niets nieuws is, hebben grote betaalplatforms als WeChat, GoFundMe en M-Changa deze vorm van solidariteit gedigitaliseerd, waardoor het voor gemeenschappen over de hele wereld makkelijker dan ooit is geworden om samen te werken bij het aanpakken van problemen en het reageren op crises.
Dit gemeenschapsgevoel was dit jaar duidelijk te zien in de nasleep van grootschalige rampen, zoals de cycloon Idai in zuidelijk Afrika en de brand in de Notre Dame-kathedraal in Frankrijk, net zoals na de aardbeving en tsunami in de Indische Oceaan van 2004. Maar de technologische vooruitgang in de tussenliggende vijftien jaar betekent dat de reacties heel verschillend waren. Na de tsunami konden individuen niet rechtstreeks reageren om de getroffen gemeenschappen in Zuidoost-Azië en Afrika te helpen. Vandaag de dag kan dankzij mobiel bankieren mededogen onmiddellijk worden omgezet in harde dollars.
Maar hoe zit het met minder goed zichtbare tragedies, zoals groeiachterstanden bij kinderen?Het is lastiger om mensen te mobiliseren voor zaken die niet de mondiale krantenkoppen halen. Toch zijn groeiachterstanden als gevolg van chronische ondervoeding een groot probleem, dat schreeuwt om internationale samenwerking om het aan te kunnen pakken.
Groeiachterstanden zijn het gevolg van beperkte of zelfs helemaal geen toegang tot adequate voeding tijdens de zwangerschap en de eerste twee jaar van het leven van een kind. Wereldwijd wordt ongeveer 22% van de kinderen onder de leeftijd van vijf erdoor getroffen; de meesten van hen leven in Afrika en Azië.
Subscribe now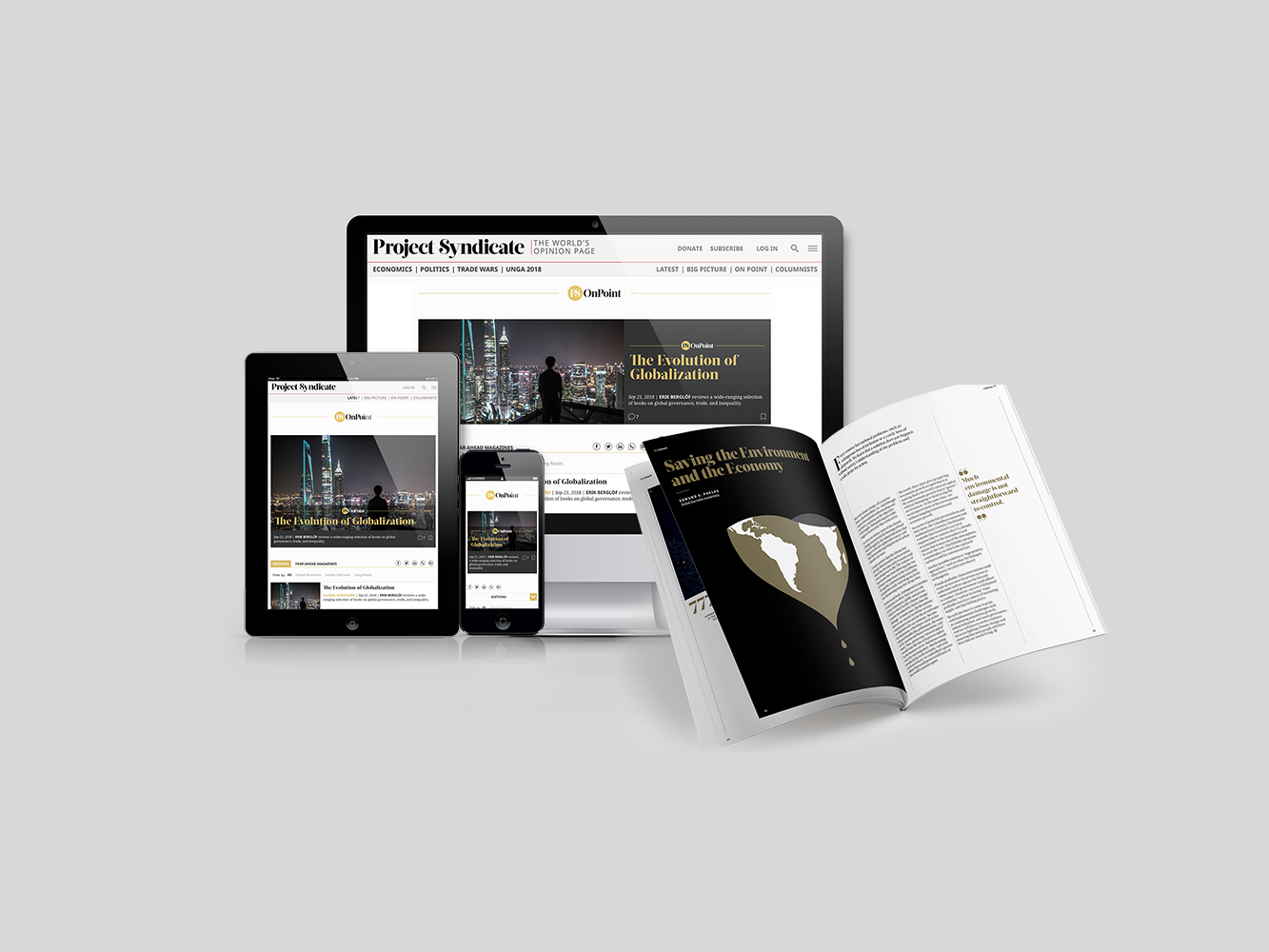 Subscribe now
Subscribe today and get unlimited access to OnPoint, the Big Picture, the PS archive of more than 14,000 commentaries, and our annual magazine, for less than $2 a week.
Doordat hun fysieke en cognitieve ontwikkeling vertraagd wordt, worden door groeiachterstanden de kansen van kinderen in het leven beperkt, zodat ze als volwassenen minder goed in staat zijn om bij te dragen aan de sociale en economische transformatie van hun land. Het daaruit voortvloeiende gebrek aan vaardigheden zorgt voor aanzienlijke risico's voor de toekomstige economische groei in Afrika, Zuidoost-Azië en India, en derhalve in de hele wereld. Hoewel de initiële kosten van groeiachterstanden worden gedragen door de familie van het kind, raakt de economische impact ons allen.
Waar natuurrampen doorgaans eenmalige gebeurtenissen zijn die een onmiddellijke reactie vergen, gaat het bij het verstrekken van de noodzakelijke voedingsstoffen en vitaminen aan moeders en kinderen om een consistente, duurzame inspanning gedurende langere tijd.
Dat is de filosofie achter UNITLIFE, een nieuw initiatief van de VN dat ten doel heeft groeiachterstanden aan te pakken met steun van mensen over de hele wereld. Door vrijwillige individuele micro-donaties te mobiliseren zal UNITLIFE helpen voedingsprogramma's te financieren in ontwikkelingslanden, met name in het ten zuiden van de Sahara gelegen deel van Afrika. Het initiatief, dat onderdak heeft gevonden bij het UN Capital Development Fund, is gebaseerd op de succesvolle innovatieve financieringsorganisatie UNITAID, waarvan het met $3 mrd gevulde fonds ter bestrijding van ziekten wordt gefinancierd door een solidariteitsheffing op vliegtickets in tien landen.
De afgelopen vijftien jaar hebben telecomoperators, banken en fintech-firma's mobiele en e-pay-systemen ontwikkeld die mensen in staat stellen geld over te maken met de snelheid van een tweet. Vanuit haar comfortabele stoel thuis kan een inwoner van Los Angeles of Nairobi   geld doneren ter ondersteuning van een programma tegen groeiachterstanden in eSwatini (Swaziland). En shoppers kunnen betaalbare bedragen bijdragen aan de kassa, waardoor de simpele handeling van het scannen van een card tot een mondiaal fenomeen wordt gemaakt met impact op de ontwikkeling.
In feite kan iedereen bijdragen aan UNITLIFE door een QR-code te scannen en een betaalbare bijdrage toe te voegen aan hun aankopen online of in winkels. En met 20 miljard credit-, debit- en prepaid-cards in omloop over de hele wereld zijn er vrijwel ongelimiteerde mogelijkheden om tegen groeiachterstanden te strijden.
Mensen zijn de belangrijkste bron van waarde in de wereld, maar groeiachterstanden beperken de menselijke mogelijkheden en verminderen de huidige investeringen in de toekomst. Gelukkig betekent de snelle groei van digitale technologieën dat we ons nu een wereld kunnen voorstellen waarin miljoenen kleine vrijwillige bijdragen helpen om een einde te maken aan deze gesel, en de levens van vrouwen en kinderen enorm te verbeteren.
Door plaatselijk middelen bijeen te brengen en te delen zorgen vrouwen in Afrika en Azië voor een stijging van de levensstandaard van hun gemeenschap. Met een mondiale pot met dit soort bijdragen kunnen we de fundamenten van het leven versterken, bijdragen aan de menselijke vooruitgang, en onze gezamenlijke toekomst veilig stellen.
Vertaling: Menno Grootveld
,