Seskupme zdroje a porazme podvýživu
PAŘÍŽ/LOMÉ – V mnoha rozvojových zemích se ženy pravidelně scházejí a přispívají ze svého výdělku do společného fondu. Z těchto mikropříspěvků pak mohou společně zaplatit školné, založit společnou firmu nebo koupit nejlepší dostupná semena na příští sezonu. Seskupování zdrojů má dopad na celou komunitu.
Tyto jednotlivé příspěvky jsou samozřejmě malé v porovnání s širšími úkoly zkvalitnit výživu a vytvořit pracovní místa, natožpak s dosažením sedmnácti cílů trvale udržitelného rozvoje (SDG) Organizace spojených národů. Splnění SDG přijde na biliony dolarů a dosavadní finanční záruky zdaleka nedosahují požadovaného objemu. Solidarita v komunitě se proto musí stát nedílnou součástí globálního občanského hnutí přispívajícího k lidskému pokroku.
Rychlý růst digitálních platforem a platebních systémů naštěstí umožňuje replikovat mechanismus seskupování z komunitní na globální úroveň tak, aby pomáhal nejpotřebnějším. Komunitní seskupování zdrojů sice není nové, ale velké platební platformy jako WeChat, GoFundMe nebo M-Changa digitalizovaly solidaritu, a tím umožnily komunitám z celého světa spolupracovat při řešení problémů a reakcích na krize jednodušeji než kdykoliv dříve.
Toto vnímání komunity bylo patrné letos po rozsáhlých katastrofách, jako byly cyklon Idai v jižní Africe nebo požár katedrály Notre Dame v Paříži, stejně jako po zemětřesení s následným cunami v roce 2004 v Indickém oceánu. Díky technologickým pokrokům v oblasti intervencí však byly reakce po patnácti letech velmi odlišné. Po cunami nedokázali jednotlivci přímo reagovat a pomoci postiženým komunitám v jihovýchodní Asii a Africe. Dnes lze díky mobilnímu bankovnictví snadno proměnit soucit na dolary.
Jak je to však s méně viditelnými tragédiemi, jako je podvýživa u dětí? Zvednout vlnu zájmu o problémy, které se nedostanou do globálních titulků, je obtížnější. Podvýživa a s ní spojená zakrnělost přitom představují obrovský problém, jenž přímo volá po spolupráci komunit na řešení.
Zakrnělý růst je výsledkem omezeného či nulového přístupu k odpovídající výživě během těhotenství a prvních dvou let života dítěte. Celosvětově postihuje tato porucha asi 22% dětí do pěti let; většina jich žije v Africe a Asii.
Subscribe now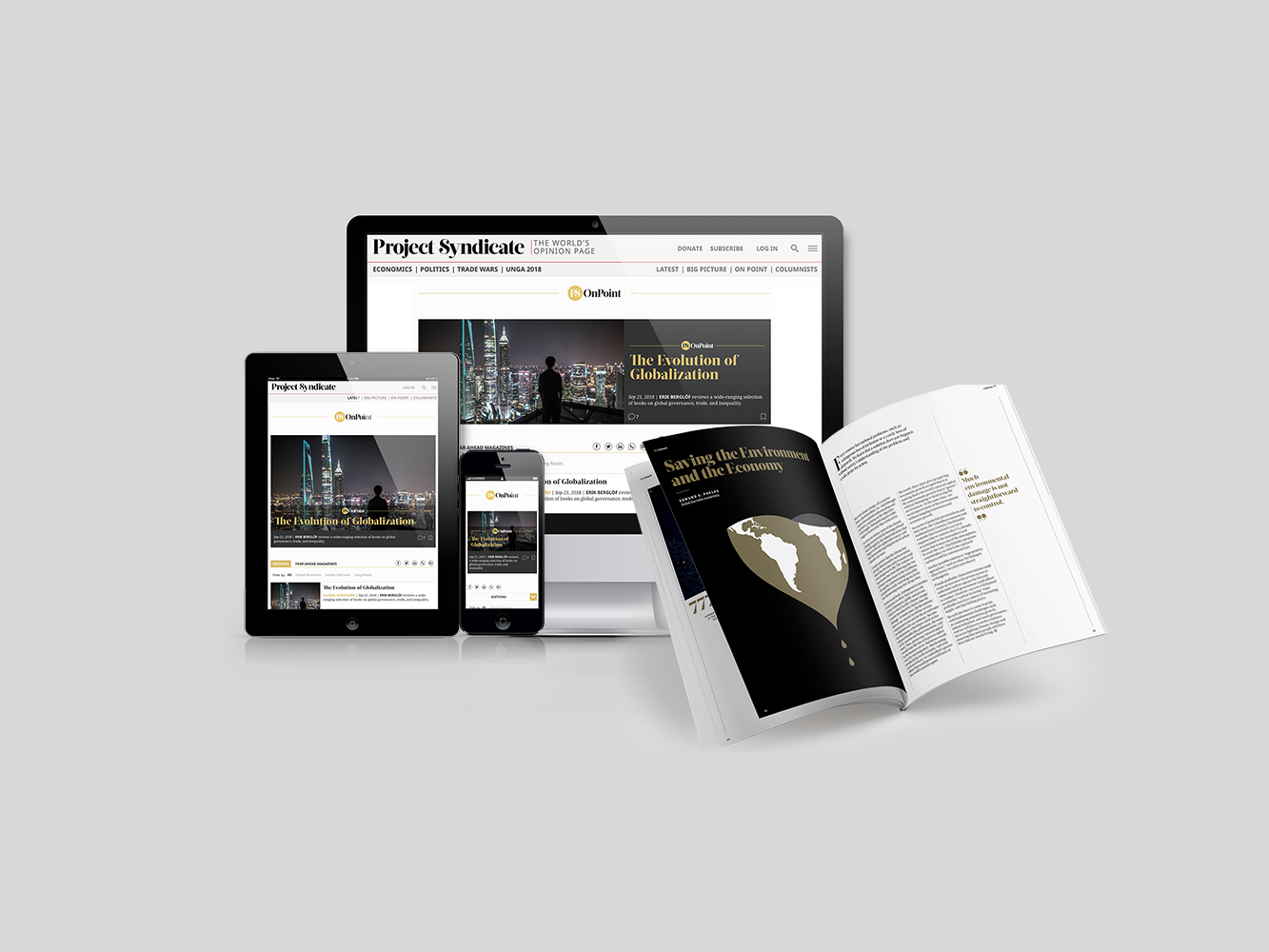 Subscribe now
Subscribe today and get unlimited access to OnPoint, the Big Picture, the PS archive of more than 14,000 commentaries, and our annual magazine, for less than $2 a week.
Zakrňování zpomaluje fyzický a kognitivní rozvoj dětí, čímž omezuje jejich životní příležitosti a snižuje jejich schopnost přispívat v dospělosti ke společenské a hospodářské proměně jejich země. Výsledný nedostatek kvalifikace představuje významné riziko pro budoucí hospodářský růst v Africe, jihovýchodní Asii a Indii, a tím i celosvětově. A ačkoliv počáteční náklady spojené se zakrnělým růstem nese rodina dítěte, jeho ekonomický dopad se dotýká nás všech.
Zatímco přírodní katastrofy bývají jednorázovými událostmi, které vyžadují masivní okamžitou reakci, poskytování potřebných živin a vitaminů matkám a dětem si žádá setrvalé a vytrvalé úsilí.
Taková je základní myšlenka UNITLIFE, nové iniciativy OSN, která si klade za cíl bojovat za podpory lidí z celého světa s podvýživou. Prostřednictvím mobilizace jednotlivých dobrovolných mikrodarů pomůže UNITLIFE financovat programy v rozvojových zemích, zejména v subsaharské Africe. Iniciativa probíhající v rámci Kapitálového rozvojového fondu OSN vychází z úspěšné organizace inovativních financí UNITAID, jejíž fond na boj s nemocemi v objemu tří miliard dolarů je financován prostřednictvím solidární daně z prodeje letenek, zavedené v deseti zemích.
V uplynulých 15 letech vyvíjeli telekomunikační operátoři, banky a finančně technologické firmy systémy mobilních a elektronických plateb, které lidem umožňují převádět peníze rychlostí tweetu. Občan Los Angeles nebo Nairobi dnes může z pohodlí svého domova darovat peníze na podporu programu boje proti podvýživě v eSwatini (Svazijsku). A zákazníci mohou přispívat přijatelnými částkami u pokladen, čímž proměňují prostý akt protažení či sejmutí karet čtečkou v globální fenomén rozvoje.
K UNITLIFE může přispět v podstatě každý, když přečte QR kód a připojí ke svému nákupu na internetu nebo i v kamenné prodejně příspěvek, který si může dovolit. Vzhledem k tomu, že na světě je dnes v oběhu 20 miliard kreditních, debetních a předplacených karet, jsou možnosti, jak podpořit boj proti podvýživě, téměř neomezené.
Lidé jsou nejdůležitějším světovým zdrojem, avšak podvýživa omezuje lidské schopnosti a snižuje aktuální investice do budoucnosti. Díky rychlému růstu digitálních technologií si dnes naštěstí dokážeme představit svět, v němž miliony drobných dobrovolných darů pomohou skoncovat s touto metlou a nesmírně zlepšit životy žen a dětí.
Ženy v Africe a Asii díky místnímu seskupování zdrojů zvyšují životní úroveň svých komunit. Budeme-li mít fond na úrovni globální komunity, můžeme posilovat základy života, přispívat k lidskému pokroku a zajišťovat naši společnou budoucnost.
Z angličtiny přeložil Jiří Kobělka.
,