Snižování chudoby musí zůstat středem zájmu
OXFORD – Dnešní humanitární a hospodářská krize vyvolaná pandemií představuje neopakovatelnou příležitost nezastavit se u pouhých reakcí na krizi a začít řešit i strukturální slabiny našich ekonomik. V mnoha případech už vládní stimuly a záchranné balíky utvářejí budoucnost. Lídři všech sektorů společnosti by si však měli uvědomit, že tento okamžik je vzácnou příležitostí, jak vybudovat inkluzivnější a trvale udržitelnější svět, což bude možné pouze v případě, že skoncujeme s chudobou ve všech jejích podobách.
Odbourání chudoby se může jevit jako nesplnitelný sen, ale totéž se kdysi dalo říct o zrušení otroctví a ukončení apartheidu. Start globálního Indexu multidimenzionální chudoby (MPI) 2020 může sloužit jako katalyzátor. Index, který nedávno zveřejnily Rozvojový program Organizace spojených národů a Oxfordská iniciativa proti chudobě a za lidský rozvoj, ukazuje, že 65 ze 75 sledovaných zemí v posledních deseti letech výrazně snížilo míru chudoby. Země, která chudobu potírala nejrychleji, totiž Sierra Leone, tak navíc činila navzdory epidemii Eboly, která vypukla v roce 2014.
[Graf]
Dnes hrozí riziko, že by se tento příznivý trend mohl obrátit. Krize kolem COVID-19 vyžaduje odhodlání lídrů na globální i státní úrovni nejen udržet těžce vydobytý pokrok, ale výrazně pokročit i v celosvětovém úsilí o vymýcení chudoby. Nebude to snadné, jelikož pandemie prohlubuje stávající nerovnosti.
Tvrzení, že "všichni jsme na jedné lodi", je mýtus, prohlásil tento měsíc generální tajemník Organizace spojených národů António Guterres. "Všichni se sice plavíme na stejném moři, ale je zřejmé, že někteří mají superjachty, zatímco jiní se zuby nehty drží plovoucích trosek." O to je důležitější, abychom podali pomocnou ruku chudým, kteří trpí mnoha deprivacemi a COVID-19 jen zhoršuje jejich zdrcující zátěž.
MPI využívá údaje od roku 2010 a poskytuje ucelený obraz o tom, jak lidé prožívají znevýhodnění v každodenním životě, poněvadž současně měří deprivace ve zdravotnictví, školství a životní úrovni pomocí deseti ukazatelů. Tyto údaje nám mohou pomoci zmírnit pandemickou zátěž pro 1,3 miliardy lidí žijících v multidimenzionální chudobě a současně zabránit tomu, aby mnoho dalších lidí do chudoby upadlo. Na národní úrovni by vlády měly uvažovat o vytvoření vlastních specifických MPI a pomocí nich řídit efektivní strategie boje proti chudobě.
Subscribe to Project Syndicate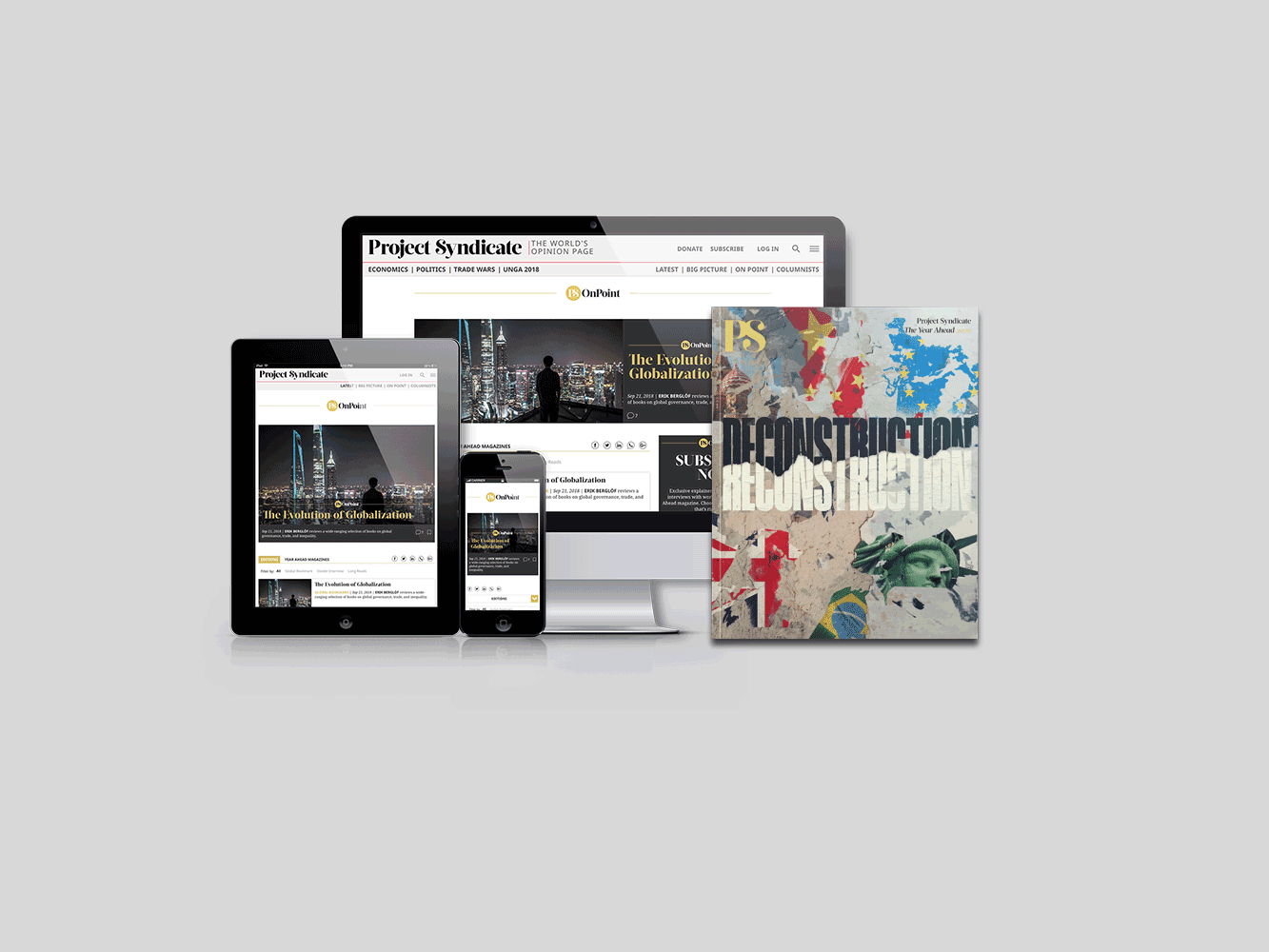 Subscribe to Project Syndicate
Enjoy unlimited access to the ideas and opinions of the world's leading thinkers, including weekly long reads, book reviews, and interviews; The Year Ahead annual print magazine; the complete PS archive; and more – all for less than $2 a week.
Desítky zemí z celého světa to už učinily. Ze 47 států, které tento měsíc na Vysokém politickém fóru OSN předložily Dobrovolné národní posudky, se jich 21 zmiňuje o multidimenzionální chudobě. Doufáme, že budou moci tento silný nástroj použít během samotné pandemie. Budou-li státy už dnes klást důraz na podporu nejzranitelnějších občanů, vybudují si silnější pozici pro lepší obnovu po pandemii. Řešení multidimenzionální chudoby je dobré pro společnost i pro mír.
K velkému pokroku v otázce chudoby jsou však nezbytné závazky na nejvyšší úrovni. Během mého (Santosova) působení ve funkci prezidenta Kolumbie jsme mírový proces s Revolučními ozbrojenými silami Kolumbie (FARC) doplnili o národní MPI, který se zaměřoval nejen na příjmy, ale i na další sociální deprivace ovlivňující životy Kolumbijců. Náš MPI podpořený velkým objemem dat pak sloužil jako základ pro rozvoj konkrétních programů a politik, jimž se podařilo snížit multidimenzionální chudobu z 30,4% na 19,6% během osmi let.
Státy, které dosud nemají oficiální trvalý indikátor multidimenzionální chudoby, by mohly prozkoumat globální MPI a zjistit, jestli by jejich úsilí nemohl podpořit on. Každopádně platí, že všechny vlády musí do centra svých strategií obnovy zařadit lidskou důstojnost a schopnosti.
Národní vlády to samozřejmě nezvládnou samy. Vzhledem k velikosti tohoto úkolu je zapotřebí společná akce podniků, nevládních organizací, organizací občanské společnosti a filantropů. Nyní přišel čas podpořit slova činy. Vedoucí představitelé musí prokázat elán, odhodlání a houževnatost a skloubit smělost s pragmatismem. Z mobilizace všech sektorů společnosti kolem společného cíle skoncovat s chudobou budou mít prospěch nejen chudí lidé, ale i širší ekonomika.
Eleanor Rooseveltová po druhé světové válce prohlásila: "Nedokážeme říct, co přinese další den. Toto není obyčejná doba. Není čas cokoliv zvažovat, ale můžeme dělat jen to, co je nejlepší pro zemi jako celek." V této náročné době má lidstvo příležitost spojit se v solidaritě s těmi, kdo zůstali opominutí, a s vizí a odhodláním se zasadit o ukončení chudoby ve všech jejích dimenzích všude na světě.
Na začátku této pandemie nám náš přítel Amartya Sen, nositel Nobelovy ceny za ekonomii, připomněl dobré a špatné příklady vedení v době krize. Například uvedl, že přídělový systém ve Velké Británii za druhé světové války vedl ke spravedlivějšímu rozdělování potravin, což zapříčinilo prudký vzestup střední délky života – o 6,5 roku v případě mužů a o sedm let v případě žen (v předchozím desetiletí činilo toto zvýšení pouhých 1,2 a 1,5 roku).
Z této zkušenosti i z posledních deseti let v Sieře Leone plyne ponaučení, že dopředu orientovaná, praktická a spravedlivá politika zavedená v nelehkých časech skutečně funguje. Doufejme, že si dnešní lídři uvědomí, jakou před sebou mají příležitost, a přijmou multidimenzionální metriku potřebnou k jejímu využití.
Z angličtiny přeložil Jiří Kobělka.