Mengedepankan Pengentasan Kemiskinan
OXFORD – Krisis ekonomi dan kemanusiaan yang disebabkan oleh pandemi ini adalah suatu kesempatan yang belum pernah terjadi sebelumnya untuk tidak sekedar melakukan kegiatan tanggap darurat dan mengatasi masalah struktural perekonomian kita. Paket stimulus dan pemulihan banyak negara juga sudah memperhitungkan masa depan. Tapi para pemimpin dari seluruh sektor masyarakat harus mengakui bahwa saat ini adalah sebuah peluang langka untuk membangun dunia yang lebih inklusif dan berkelanjutan, yang hanya mungkin terjadi kalau kita mengentaskan segala bentuk kemiskinan.
Mengentaskan kemiskinan terlihat seperti suatu impian yang mustahil dicapai, tetapi menghentikan perbudakan dan sistem apartheid juga pernah terlihat seperti suatu hal yang mustahil. Peluncuran Indeks Kemiskinan Multidimensi (IKM) 2020 dapat menjadi sebuah katalis. IKM yang diterbitkan oleh Program Pembangunan PBB (UNDP) dan Insiatif Kemiskinan dan Pembangunan Manusia Oxford menunjukkan bahwa 65 dari 75 negara yang didata berhasil menurunkan angka kemiskinannya dalam jumlah yang signifikan pada dekade lalu. Selain itu, negara yang paling cepat menurunkan angka kemiskinannya, Sierra Leone, berhasil melakukannya walaupun mengalami epidemi Ebola yang mulai terjadi pada tahun 2014.
[Grafik]
Risiko yang ada saat ini adalah kemungkinan hilangnya kemajuan tersebut. Krisis COVID-19 ini memerlukan komitmen para pemimpin nasional dan global, tidak hanya untuk mempertahankan kemajuan yang sudah diperjuangkan, tapi juga untuk terus berusaha mengakhiri semua kemiskinan. Hal ini tidak akan mudah karena pandemi ini memperparah kesenjangan yang sudah ada sebelumnya.
Sekretaris Jendral PBB António Guterresmenyatakan bahwa ungkapan "kita semua berada di kapal yang sama" adalah sebuah mitos. "Walaupun kita semua mengapung di laut yang sama, jelas bahwa ada orang-orang yang berada di kapal pesiar mewah sementara yang lain mengapung dengan cara merangkul patahan kayu yang mengambang." Oleh karena itu, semakin penting bagi kita untuk memberikan bantuan kepada kaum miskin, yang sudah memikul derita yang bertumpuk-tumpuk, dan ditambah dengan derita akibat COVID-19 yang semakin memperburuk derita mereka.
Dengan menggunakan data sejak tahun 2010, IKM memberikan gambaran yang komprehensif mengenai seberapa berat orang-orang mengalami kesulitan-kesulitan dalam keseharian mereka karena IKM pada saat yang sama mengukur kesulitan yang dialami dalam layanan kesehatan, pendidikan, dan standar hidup dalam 10 indikator. Data ini dapat membantu kita melakukan mitigasi beban pandemi ini pada 1,3 miliar orang yang hidup dalam kemiskinan multidimensi dan mencegah lebih banyak orang lain jatuh ke dalam kemiskinan. Pada level nasional, masing-masing negara harus mempertimbangkan IKM yang khusus berlaku pada negaranya untuk memandu penyusunan strategi pengentasan kemiskinan.    
Subscribe to Project Syndicate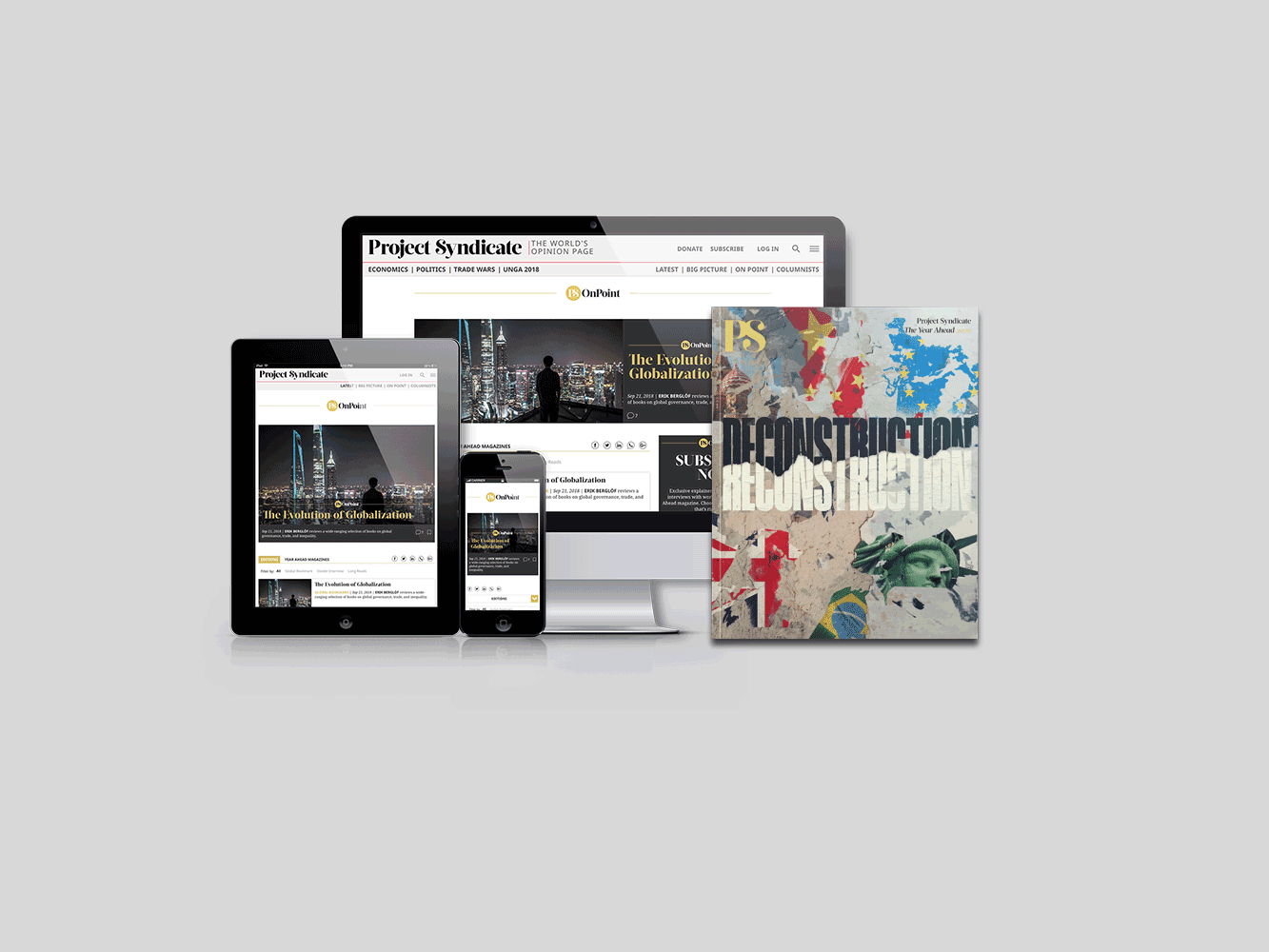 Subscribe to Project Syndicate
Enjoy unlimited access to the ideas and opinions of the world's leading thinkers, including weekly long reads, book reviews, and interviews; The Year Ahead annual print magazine; the complete PS archive; and more – all for less than $2 a week.
Puluhan negara di seluruh dunia sudah melakukannya. Dari 47 negara yang melaporkan Tinjauan Nasional Sukarela pada Forum Politik Tingkat Tinggi PBB yang dilaksanakan pada bulan ini, 21 negara menyebut kemiskinan multidimensi. Kami berharap negara-negara tersebut dapat menggunakan senjata ampuh ini dalam menghadapi pandemi ini. Dengan mengutamakan bantuan kepada kelompok yang paling rentan saat ini, semua negara akan mempunyai pijakan yang lebih baik untuk melakukan "pembangunan kembali yang lebih baik" setelah masa pandemi. Mengatasi kemiskinan multidimensi adalah hal yang baik bagi masyarakat dan perdamaian.
Tapi untuk mengentaskan kemiskinan, komitmen para pemimpin negara adalah hal yang sangat penting. Selama masa tugas saya (Santos) menjadi Presiden Kolombia, kami memadukan proses perdamaian dengan Kelompok Bersenjata Revolusioner Kolombia (FARC) dengan IKM nasional yang menitikberatkan bukan hanya pada penghasilan namun juga kesulitan sosial yang membebani hidup warga Kolombia. IKM kami, didukung dengan data yang baik, menjadi dasar bagi pembangunan program-program dan kebijakan-kebijakan yang konkret yang mengurangi kemiskinan multidimensi dari 30,4% menjadi 19,6% dalam delapan tahun.
Negara-negara yang belum mempunyai indikator kemiskinan multidimensi yang permanen dapat mempelajari IKM global untuk melihat apakah indeks ini dapat memperkuat upaya mereka. Apa pun hasilnya, semua negara harus mengedepankan martabat dan kemampuan manusia dalam strategi pemulihannya.
Tidak ada negara yang dapat melakukan upaya ini sendiri. Besarnya tantangan yang ada menuntut tindakan bersama dari dunia usaha, LSM, dan organisasi masyarakat sipil, dan filantrop. Sekarang adalah saat yang tepat untuk menyatukan kata dan perbuatan. Para pemimpin harus mencontohkan kegigihan, tekad, dan ketahanan serta menggabungkan keberanian dengan pragmatisme. Menggerakkan semua sektor masyarakat menuju tujuan bersama untuk mengakhiri kemiskinan tidak hanya akan menguntungkan kelompok miskin, tapi juga perekonomian secara luas.
Pada awal Perang Dunia II, Eleanor Roosevelt menyatakan bahwa, "Kita tidak dapat memperkirakan apa yang akan terjadi dari hari ke hari. Ini bukanlah masa yang biasa-biasa saja, Tidak ada waktu untuk mempertimbangkan apa pun, kecuali mengenai apa yang terbaik bagi negara secara menyeluruh." Dalam saat-saat penuh tantangan ini, umat manusia mempunyai peluang untuk bersatu dalam solidaritas dengan kelompok yang tertinggal dan untuk bertindak dengan visi dan tekad untuk mengentaskan kemiskinan dalam semua dimensi di mana pun.
Pada awal pandemi ini, teman kami Amartya Sen, ekonom penerima penghargaan Nobel, mengingatkan kita akan contoh kepemimpinan yang baik dan buruk dalam masa krisis. Dia menceritakan bahwa pada Perang Dunia II, sistem penjatahan di Inggris berakibat pada pendistribusian makanan yang lebih adil yang kemudian menyebabkan peningkatan yang tinggi dalam angka harapan hidup – 6,5 tahun untuk laki-laki dan tujuh tahun untuk perempuan (naik dibandingkan peningkatan sebesar 1,2 tahun untuk laki-laki dan 1,5 tahun perempuan pada dekade sebelumnya).
Pelajaran yang dapat diambil dari pengalaman itu, dan dari Sierra Leone pada dekade lalu, adalah kebijakan yang memandang ke depan, mudah diterapkan, dan adil pada masa-masa yang sulit bisa mencapai keberhasilan. Mari kita berharap bahwa para pemimpin masa kini melihat kesempatan ini di hadapan mereka dan menggunakan pendekatan multidimensi yang diperlukan untuk mencapainya.