Die Verringerung der Armut in den Mittelpunkt stellen
OXFORD – Die aktuelle humanitäre und wirtschaftliche Krise aufgrund der Pandemie bietet eine nie dagewesene Gelegenheit, über Notreaktionen hinaus zu gehen und die strukturellen Schwächen unserer Volkswirtschaften zu lindern. Bereits jetzt prägen die Stimulus- und Wiederaufbaupakete vieler Regierungen unsere Zukunft. Aber das Führungspersonal aus allen Sektoren der Gesellschaft sollte diesen Moment als seltene Chance wahrnehmen, eine inklusivere und nachhaltige Welt aufzubauen – was nur möglich ist, wenn wir jede Form von Armut beenden.
Die Abschaffung der Armut mag als unmöglicher Traum erscheinen, aber dies galt auch für das Ende der Sklaverei und der Apartheid. Die Veröffentlichung des globalen Multidimensional Poverty Index (MPI) von 2020 zur Messung der Armut kann dabei als Katalysator dienen. Der MPI, der kürzlich vom Entwicklungsprogramm der Vereinten Nationen und der Oxford Poverty and Human Development Initiative eingeführt wurde, zeigt, dass 65 der 75 untersuchten Länder ihr Armutsniveau innerhalb des letzten Jahrzehnts signifikant verringern konnten. Sierra Leone war dabei das Land, das die Armut am schnellsten verringert hat – und dies trotz der Ebola-Epidemie ab 2014.
[Schaubild]
Nun besteht die Gefahr, dass diese Fortschritte zunichte gemacht werden. Die COVID-19-Krise erfordert, dass sich die globalen und nationalen Politiker verpflichten, nicht nur die schwer erkämpften Fortschritte zu verteidigen, sondern auch die globalen Bemühungen zur Beendigung der Armut voran zu treiben. Angesichts dessen, dass die Pandemie bereits bestehende Ungleichheiten verstärkt, wird dies nicht leicht sein.
Es ist ein "Mythos, dass wir alle im selben Boot sitzen", erkannte der Generalsekretär der Vereinten Nationen, António Guterres, in diesem Monat. "Auch wenn wir alle auf demselben Ozean schwimmen, ist es klar, dass manche auf Luxusyachten leben, während sich andere am Treibholz festklammern."Deshalb ist es um so wichtiger, dass wir den Armen, die unter vielerlei Benachteiligungen leiden – die durch COVID-19 noch verstärkt werden – die Hand reichen.
Anhand von Daten, die bis 2010 zurückreichen, bietet der MPI ein umfassendes Bild, wie die Menschen in ihrem täglichen Leben Nachteile erleiden, da er mithilfe von zehn Indikatoren die Mängel in der Gesundheitsversorgung, der Ausbildung und beim Lebensstandard misst. Diese Daten können uns helfen, nicht nur die Belastung der Pandemie für die 1,3 Milliarden Menschen, die in multidimensionaler Armut leben, zu lindern, sondern auch viele andere vor der Armut zu bewahren. Auf nationaler Ebene müssen die Regierungen erwägen, ihre eigenen, länderspezifischen MPIs zu erstellen, um effektive Strategien gegen die Armut zu finden.
Subscribe to Project Syndicate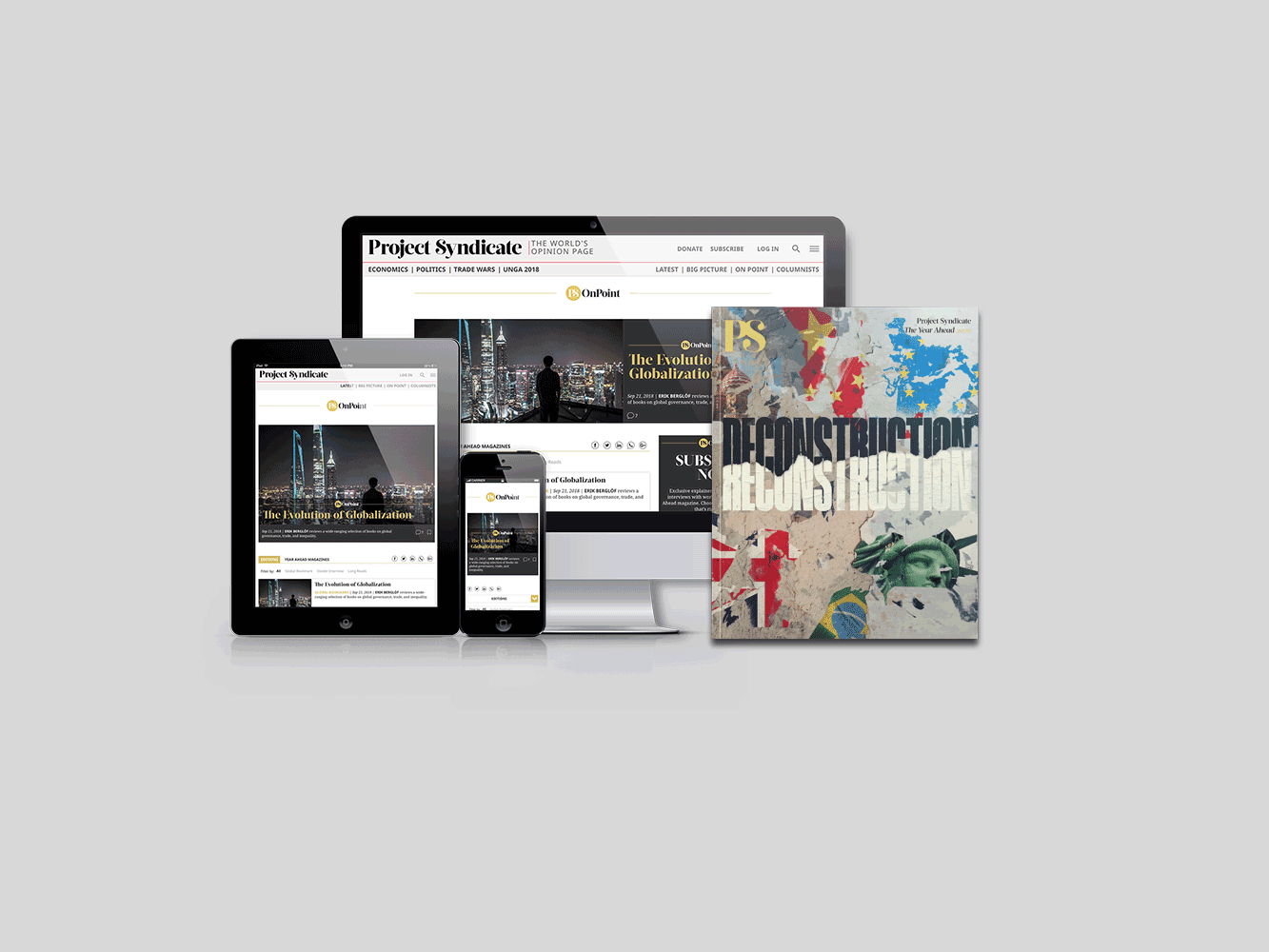 Subscribe to Project Syndicate
Enjoy unlimited access to the ideas and opinions of the world's leading thinkers, including weekly long reads, book reviews, and interviews; The Year Ahead annual print magazine; the complete PS archive; and more – all for less than $2 a week.
Dutzende von Ländern in aller Welt haben dies bereits getan. Von den 47 Staaten, die in diesem Monat freiwillige nationale Einschätzungen an das Hochrangige Politische Forum der Vereinten Nationen übermittelt haben, erwähnen 21 multidimensionale Armut. Wir hoffen, dass sie dieses mächtige Werkzeug während der Pandemie auch selbst nutzen können. Wenn die Länder heute die verletzlichsten Menschen unterstützen, sind sie in einer guten Position für einen besseren Wiederaufbau nach der Pandemie. Der Kampf gegen die multidimensionale Armut ist gut für die Gesellschaft und gut für den Frieden.
Aber um dabei Fortschritte zu machen, ist Engagement auf höchster Ebene entscheidend. Während meiner (Santos') Amtszeit als Präsident von Kolumbien ergänzten wir den Friedensprozess mit den Revolutionären Streitkräften Kolumbiens (FARC) durch einen nationalen MPI, der sich nicht nur auf das Einkommen bezog, sondern auch auf die zusätzlichen sozialen Entbehrungen, die das Leben der Kolumbianer beeinträchtigten. Unser MPI, der durch robuste Daten unterstützt wurde, diente als Grundlage zur Entwicklung konkreter Programme, mit denen die multidimensionale Armut innerhalb von acht Jahren von 30,4% auf 19,6% verringert werden konnte.
Länder, die noch keinen offiziellen, dauerhaften Indikator für multidimensionale Armut haben, könnten den MPI ausprobieren, um zu sehen, ob er ihren eigenen Bemühungen entgegen kommt. Auf jeden Fall müssen alle Regierungen die Würde und die Fähigkeiten der Menschen in den Mittelpunkt ihrer Wiederaufbaustrategien stellen.
Natürlich können die Nationalregierungen dies nicht allein tun. Das Ausmaß des Problems erfordert gemeinsames Handeln von Unternehmen, nichtstaatlichen und zivilgesellschaftlichen Organisationen sowie Philanthropen. Jetzt ist es an der Zeit, den Worten Taten folgen zu lassen. Die Politiker müssen Mut, Entschlossenheit und Ausdauer beweisen und Kühnheit mit Pragmatismus verbinden. Kann man alle Sektoren der Gesellschaft für das gemeinsame Ziel der Beendigung der Armut mobilisieren, wird dies nicht nur den Armen, sondern auch der breiteren Gesellschaft zugute kommen.
Nach dem Zweiten Weltkrieg bemerkte Eleanor Roosevelt: "Wir können nicht jeden Tag sagen, was kommt. Dies ist keine normale Zeit. Keine Zeit für Abwägungen, außer der Frage, was wir am besten für unser Land als Ganzes tun können." In diesen herausfordernden Zeiten hat die Menschheit die Gelegenheit, aus Solidarität für die Zurückgelassenen mit Vision und Bestimmtheit gemeinsam zu handeln, um weltweit die Armut in all ihren Dimensionen zu beenden.
Zu Beginn dieser Pandemie erinnerte uns unser Freund, der Wirtschaftsnobelpreisträger Amartya Sen, an gute und schlechte Beispiele für die Führung während Krisenzeiten. Er betonte, dass ein britisches Rationierungssystem während des Zweiten Weltkriegs zu einer faireren Lebensmittelverteilung geführt hat, die wiederum eine massive Erhöhung der Lebenserwartung zur Folge hatte – von 6,5 Jahren für Männer und sieben Jahren für Frauen (gegenüber einer Steigerung von nur jeweils 1,2 und 1,5 Jahren im Jahrzehnt davor).
Die Lektion aus dieser Erfahrung und derjenigen von Sierra Leone in den letzten zehn Jahren ist, dass zukunftsorientierte, praktische und faire Maßnahmen in Krisenzeiten tatsächlich wirken. Hoffen wir, dass die heutigen Politiker die Gelegenheit erkennen und die multidimensionalen Indikatoren anwenden, die dazu notwendig sind.
Aus dem Englischen von Harald Eckhoff