Um mundo de Khashoggis
AMÃ – Durante dois meses, o brutal assassinato do jornalista saudita, Jamal Khashoggi, residente nos EUA, no consulado da Arábia Saudita em Istambul, e as suas repercussões geopolíticas, dominou os títulos da atualidade em todo o mundo. Mas o seu caso está longe de ser uma anormalidade. De facto, de acordo com o Instituto Internacional de Imprensa, a violência contra jornalistas e a impunidade dos perpetradores são "duas das maiores ameaças à liberdade de imprensa no nosso mundo, atualmente".
Os governos costumam usar cenouras e paus para manter os jornalistas na linha. Eles podem recompensar os jornalistas por cumprirem as regras, com o uso de subornos financeiros ou de outro tipo. Contudo, aqueles que se recusam a ser comprados, podem sofrer a perda de direitos básicos (como a renovação do passaporte) ou ficar com a reputação destruída.
Para isso, alguns regimes autocráticos imitam o presidente dos EUA, Donald Trump, chamando os jornalistas de "inimigos" que disseminam "notícias falsas". Esta é uma reversão sombria para os Estados Unidos, um país que historicamente constituiu um poderoso exemplo positivo com os seus mecanismos formais e informais de proteção à liberdade de imprensa e a sua cultura robusta de jornalismo de investigação.
O encarceramento é outra das formas preferidas dos regimes autocráticos para silenciar os jornalistas que ousam dizer a verdade a quem detém o poder. No Egito, Mahmoud Hussein da Al Jazeera foi detido durante dois anos sem julgamento. Nos Emirados Árabes Unidos, o jornalista jordano, Tayseer al-Najjar, está a cumprir uma pena de três anos, que será prolongada caso a sua família não consiga pagar a multa avultada de 136 mil dólares que lhe foi imposta por causa de uma publicação que colocou nas redes sociais. Na Turquia, mais de 150 jornalistas foram presos desde o fracassado golpe, em julho de 2016, tornando o país o maior carcereiro de jornalistas do mundo.
E depois, é claro, há os jornalistas que são forçados a fazer o derradeiro sacrifício ao serviço da verdade. Numa contagem, 73 jornalistas foram mortos este ano, até à data, e em 12 países cinco ou mais assassinatos de jornalistas não foram resolvidos em 2017. Isso inclui não apenas países devastados pela violência como o Iraque, a Somália e a Síria, mas também democracias (e quase-democracias) como o Brasil, a Índia, o México, a Nigéria e a Rússia.
Esses países - muitos dos quais são aliados dos EUA e de outros países ocidentais - não enfrentaram com frequência nenhum preço político ou diplomático pelas suas ações. Nesse sentido, o assassinato de Khashoggi envia uma mensagem poderosa.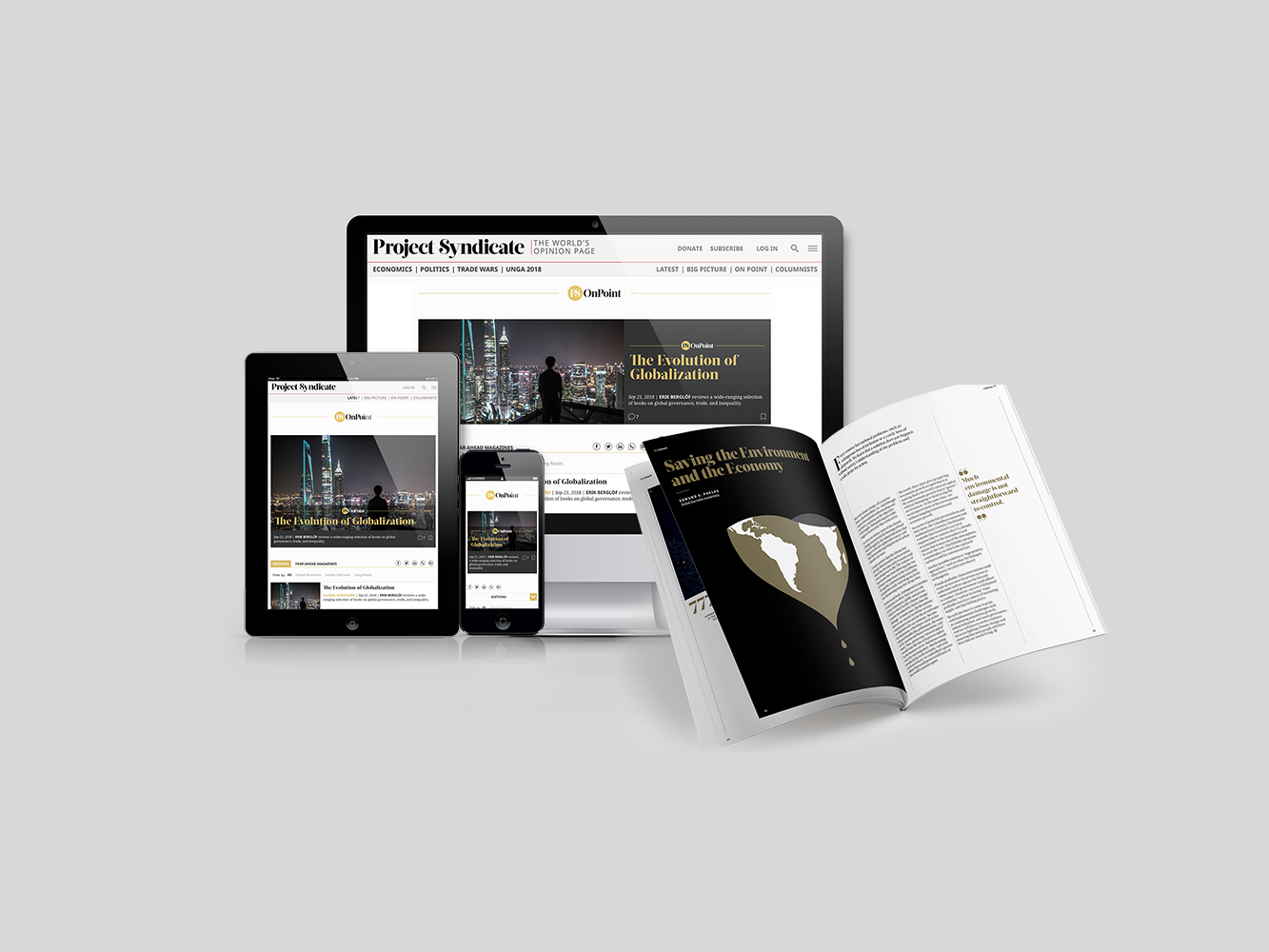 Subscribe now
For a limited time only, get unlimited access to On Point, The Big Picture, and the PS Archive, plus our annual magazine, for less than $2 a week.
A opinião geral acredita que o príncipe herdeiro saudita, Mohammed bin Salman (MBS), tenha ordenado o assassinato. No entanto, jornalistas e ativistas de direitos humanos de países em desenvolvimento que beneficiam ou dependem do apoio financeiro da Arábia Saudita estão a ser educadamente ordenados (ou não tão educadamente) para ficarem sossegados, enquanto MBS visita a região a fim de recuperar a sua imagem.
Em muitos países árabes, por exemplo, é crime realizar qualquer ação ou publicar algo que possa prejudicar a reputação de "um país irmão ou amigo". Assim, enquanto os ativistas de direitos humanos da Tunísia protestaram contra a recente visita de MBS, muitos ativistas árabes tiveram que se conter, apesar de se oporem fortemente às ações do líder saudita, para evitarem a prisão.
Até mesmo alguns países ocidentais não conseguiram assumir uma posição. Trump, por exemplo, declarou que "está ao lado" da Arábia Saudita, um aliado próximo dos EUA, em grande parte para proteger grandes acordos de armas com o reino.
Entre os poucos que foram corajosos o suficiente para falar estão jornalistas palestinos que vivem sob a ocupação israelita. Mais de 150 jornalistas palestinos independentes assinaram uma petição Avaaz que declara que o seu assassinato estabelece "um perigoso precedente que ameaça a vida dos jornalistas, o seu direito à liberdade de expressão, a liberdade do trabalho jornalístico e o direito do público de saber".
A petição também vai além do caso de Khashoggi, pedindo a promulgação de "leis vinculantes que protejam os jornalistas, garantam o seu direito de trabalhar em liberdade e punam aqueles que violarem esse direito".
Tendo em conta como são difundidos os crimes contra os jornalistas - e quão vital é o seu trabalho para as nossas sociedades - as exigências da petição merecem o apoio de todos os cidadãos onde a liberdade de imprensa é restrita ou está sob ameaça.