Un monde où Khashoggi n'est pas l'exception
AMMAN – Pendant deux mois, l'actualité mondiale a été dominée par le meurtre brutal de Jamal Khashoggi, le journaliste saoudien résident aux États-Unis, commis au consulat de l'Arabie saoudite à Istanbul et par les répercussions géopolitiques de cet assassinat. Mais ce cas est loin d'être une exception. En fait, selon l'Institut international de la presse, les violences contre les journalistes et l'impunité dont jouissent leurs auteurs sont « deux des principales menaces pesant sur la liberté de la presse dans le monde aujourd'hui ».
Les gouvernements utilisent souvent à la fois la carotte et le bâton pour mettre les journalistes au pas. Ils peuvent récompenser ceux qui se rangent à la ligne officielle, au moyen d'incitations financières ou d'autres formes de pots-de-vin. Mais ceux qui refusent d'être soudoyés peuvent être privés de leurs droits fondamentaux (avec par exemple le non renouvellement de leur passeport) ou voir leur réputation détruite.
A cette fin, certains régimes autocratiques émulent le président américain Donald Trump en traitant les journalistes « d'ennemis » qui répandent des « fake news ». Dans le cas des États-Unis, il s'agit d'une bien sombre volte-face pour un pays qui a toujours fermement défendu la liberté de la presse au moyen de mécanismes formels et informels et qui était une référence pour son journalisme d'investigation tenace.
L'emprisonnement est l'une des autres mesures favorites des régimes autocratiques pour réduire au silence les journalistes qui osent présenter une version objective des faits. En Égypte, le journaliste Mahmoud Hussein de la chaîne de télévision Al Jazeera est détenu sans procès depuis plus de deux ans. Aux Émirats arabes unis, le journaliste jordanien Tayseer al-Najjar a été condamné à trois ans d'emprisonnement, une peine qui sera prolongée si sa famille ne parvient pas à réunir la somme exorbitante de 136.000 dollars, une amende imposée pour avoir posté un commentaire sur un réseau social. En Turquie, plus de 150 journalistes ont été jetés en prison depuis le coup d'État raté de juillet 2016, faisant de ce pays le premier geôlier de journalistes dans le monde.
Il y a bien sûr aussi les journalistes qui ont payé le prix ultime au service de la vérité. Selon le Comité pour la protection des journalistes, 73 d'entre eux ont été tués jusqu'à présent cette année, et dans 12 pays, cinq meurtres ou plus de journalistes n'ont pas été élucidés en 2017. Ce bilan ne concerne pas que des pays en proie à des violences, comme l'Irak, la Somalie et la Syrie, mais également des démocraties (ou quasi démocraties), comme le Brésil, l'Inde, le Mexique, le Nigeria et la Russie.
Ces pays – dont certains sont des alliés des États-Unis et d'autres pays occidentaux – n'ont en général pas eu à souffrir de sanctions politiques ou diplomatiques pour leurs actions. En ce sens, le meurtre de Khashoggi envoie un message on ne peut plus clair.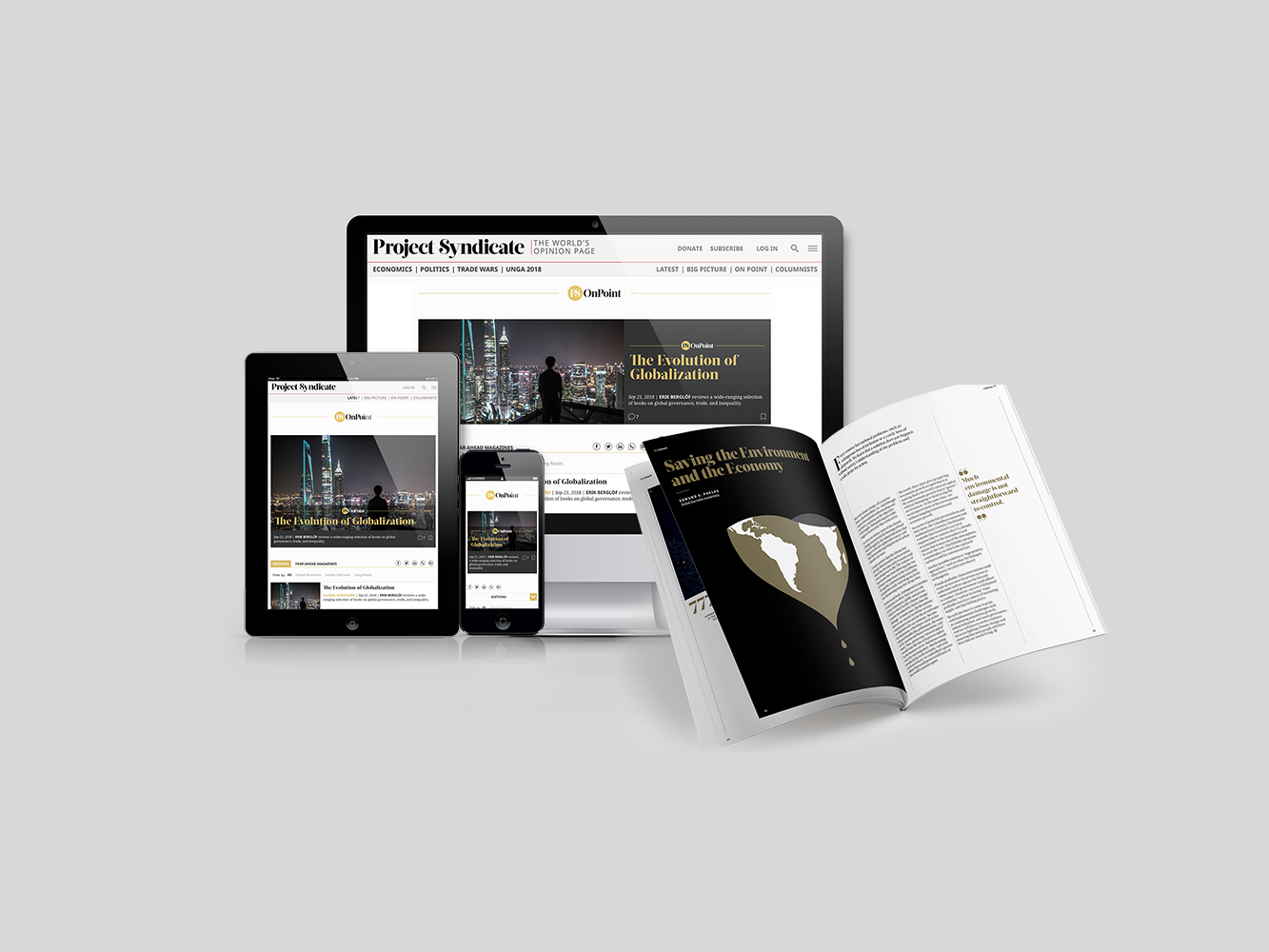 Subscribe now
For a limited time only, get unlimited access to On Point, The Big Picture, and the PS Archive, plus our annual magazine, for less than $2 a week.
Il semble aujourd'hui à peu près certain que le prince héritier saoudien Mohammed ben Salman, dit MBS, ait été le commanditaire de cet assassinat. Pourtant, les journalistes et défenseurs de droits humains des pays en développement qui bénéficient ou dépendent d'une aide financière de l'Arabie saoudite ont été poliment (ou pas si poliment) priés de garder le silence lors de la tournée régionale qu'il a effectuée pour redorer son image.
Toute action ou publication qui porte atteinte à la réputation d'un « pays frère ou ami » est par exemple passible de poursuites pénales dans plusieurs pays arabes. Si de nombreux Tunisiens ont manifesté contre la récente visite de MBS dans leur pays, ailleurs, les militants arabes des droits humains ont du s'abstenir, en dépit de leur forte opposition aux actions de MBS, par crainte d'être emprisonnés.
Même certains pays occidentaux ont refusé de prendre position. Trump a par exemple fait part de son soutien sans faille aux dirigeants saoudiens, en grande partie afin de préserver les énormes contrats d'armement conclu avec le royaume wahhabite.
Parmi ceux qui ont eu le courage d'élever la voix, on peut citer des journalistes palestiniens vivant sous occupation israélienne. Plus de 150 d'entre eux ont signé une pétition Avaaz, déclarant que le meurtre de Khashoggi établit un «précédent dangereux qui menace la vie des journalistes, leur droit à la liberté d'expression, la liberté du travail journalistique et le droit du public à être informé ». 
Cette pétition va toutefois au-delà du cas Khashoggi, appelant à l'adoption de « lois contraignantes qui protègent les journalistes,  qui garantissent leur droit à travailler librement et qui punissent ceux qui contreviennent à ces lois ».
Compte tenu du nombre de crimes perpétrés contre les journalistes – et de l'importance vitale de leur travail pour nos sociétés – les demandes de la pétition méritent d'être soutenues par tous les citoyens des pays où la liberté de la presse est limitée ou menacée.