Jízdou na kole vstříc úspěchu v Keni
NAIROBI – Jak jste se v mládí dopravovali do školy? Mnoho lidí v rozvinutých zemích uvede nějaký zaručený (byť nedostatečně oceněný) způsob přepravy, jako jsou školní autobus či automobil rodičů. Pro studenty v Keni však spolehlivá doprava rozhodně nepatří k věcem, které by mohli brát jako samozřejmost. Pro Keňany je doprava do školy bez přehánění vstupenkou k lepší budoucnosti.
Když Keňa zavedla v roce 2003 bezplatné základní školství pro všechny, zvýšil se celkový počet zapsaných žáků o 104%. Tomuto dramatickému rozšíření přístupu však nepředcházelo žádné výrazné rozšíření školních kapacit. A protože řadě škol dělalo velké problémy zvládnout příliv nových žáků, museli žáci z venkovských oblastí vzhledem k nedostatku učeben v místě bydliště cestovat dále od domova, aby nějaké místo sehnali. Tato prodloužená cesta do školy zhoršila docházku a negativně ovlivnila studijní výsledky; podle jedné studie pouhých 63% žáků, kteří nastoupili do bezplatné základní školy, tuto školu dokončilo, a 58% studentů zapsaných na střední školu nikdy nedospělo k maturitě.
Přehnaně dlouhé cestování do školy a zpět tak připravuje keňskou mládež o slíbené vzdělání; vzdálenost znevýhodňuje zejména dívky. Naštěstí existuje jednoduché řešení: spojit bezplatné školství s bezplatnými bicykly.
Ve venkovských částech Keni k tomu už pomalu dochází a dosavadní výsledky jsou pozoruhodné. Vezměme si například příběh patnáctileté středoškolačky Carol, která několik let docházela každý den do školy šest kilometrů. Narodila se do chudé rodiny, takže si ne vždy mohla přinést oběd z domova, a protože řada keňských veřejných škol nemá jídelnu, musela být často bez jídla. Tato nedostatečná výživa se výrazně podepisovala na její schopnosti učení a koncentrace.
Dlouhá chůze a křeče z hladu však nebyly to nejhorší; stejně u jako tisíců dalších dívek z venkovských a těžko přístupných oblastí Keni nezačíná ani Carolin běžný den přípravou do školy. Když se o půl páté ráno probudí, musí celé rodině přichystat snídani a uklidit dům s hliněnou střechou. Po návratu ze školy pak myje nádobí a pomáhá vařit večeři. Než všechny tyto domácí práce zvládne, je už obvykle tak unavená, že nedělá domácí úkoly.
Před několika lety se však Carolin život podstatně změnil, když získala přístup k bezpečné, rychlé a spolehlivé dopravě do školy. Americká dobročinná organizace World Bicycle Relief, která poskytuje Afričanům bezplatné bicykly, zkrátila její cestu do školy ze dvou hodin na 30 minut. Dnes Carol přijíždí do školy svěží a čilá, což dramaticky zlepšilo její výkonnost a vyhlídky. Prozradila mi, že se jí zlepšují i známky.
Subscribe now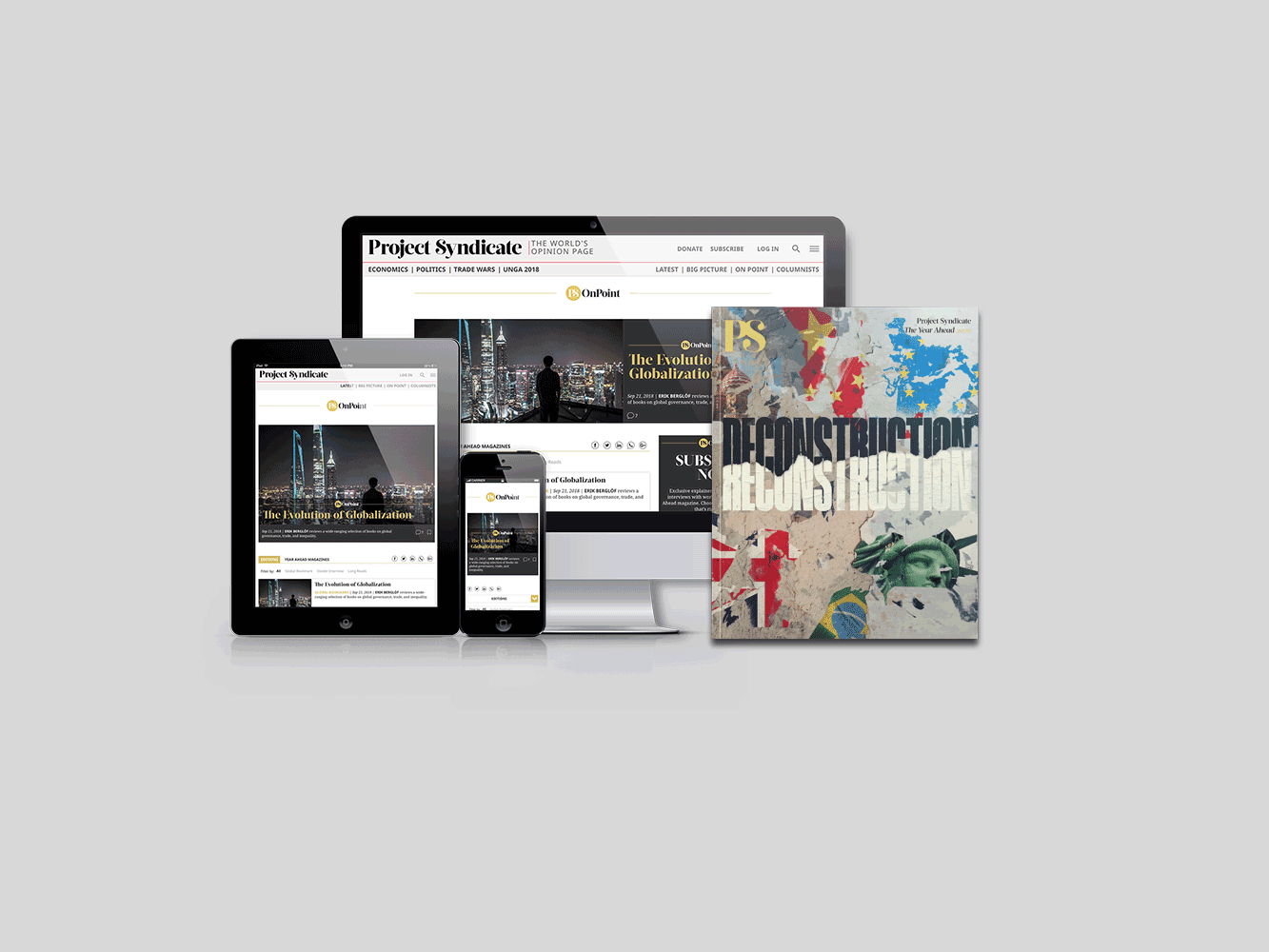 Subscribe now
Subscribe today and get unlimited access to OnPoint, the Big Picture, the PS archive of more than 14,000 commentaries, and our annual magazine, for less than $2 a week.
Žáci a studenti však nejsou jediní, kdo trpí absencí spolehlivé dopravy. Když se farmáři, zdravotníci a zaměstnanci ve veřejném sektoru nemohou dostat rychle do práce, produktivita klesá a výkon se snižuje. World Bicycle Relief pomáhá i těmto lidem. Od roku 2005 distribuovala tato organizace po celém světě přes 400 000 bicyklů, které pomohly přibližně dvěma milionům lidí. Pro studentky v Keni však má tento dar mobility zvlášť převratný význam.
Carol dnes jezdí do školy na robustním černém bicyklu, čímž aktivně přispívá k bourání genderových stereotypů, které prostupují řadou afrických společností. Na dívky je vyvíjen silný tlak, aby zanechaly školy a provdaly se v mladém věku; téměř čtvrtina keňských dívek – přibližně 23% – se vdá před dosažením 18 let věku. Když však Carol přijíždí do školy včas, buduje si sebeúctu a dává sama sobě šanci být ve studiu úspěšná. A co víc, nemusí už se trápit s hordami kořistnických mužů, kteří ji během chůze do školy i zpět dnes a denně obtěžovali.
Díky této jednoduché změně způsobu dopravy dnes mají Carol i řada dalších keňských dívek na dosah úspěšné vzdělání. Keňa ještě musí vykonat mnoho práce, aby umožnila docházku do školy každému mladému člověku, který do školy chodit chce. Na dlouhé cestě ke kvalitnímu vzdělávání však každého potěší zpráva, že ne všechna řešení musí být složitá.
Z angličtiny přeložil Jiří Kobělka.