Fietsen naar succes in Kenia
NAIROBI – Hoe begaf u zich naar school toen u jong was? Voor veel mensen in de ontwikkelde landen was het antwoord op deze vraag een gegarandeerde (zij het ondergewaardeerde) manier van vervoer, zoals een schoolbus of een auto van een ouder. Maar betrouwbare mobiliteit is niet iets wat veel leerlingen in Kenia als vanzelfsprekend beschouwen. Voor Kenianen is vervoer naar school vrij letterlijk een ticket naar een betere toekomst.
In 2003, toen Kenia de basisschool voor iedereen gratis maakte, steeg het totale aantal aanmeldingen naar 104%. Maar deze dramatische toename ging niet vergezeld van een merkbare uitbreiding van de schoolfaciliteiten. Terwijl veel scholen moeite hadden de instroom van nieuwe leerlingen te verwerken, dwong een tekort aan plaatselijke klaslokalen leerlingen in landelijke gebieden verder van huis te reizen om ergens een plekje te vinden. Deze extra reistijd oefende een negatieve invloed uit op de presentie en de resultaten; volgens één onderzoek maakte slechts 63% van de leerlingen de basisschool af, terwijl 58% van degenen die naar het middelbaar onderwijs gingen nooit hun diploma haalden.
Buitensporige reisafstanden beroven de Keniase jongeren zo van het beloofde onderwijs; vooral meisjes ondervinden daar nadeel van. Gelukkig is er een eenvoudige oplossing: vul het gratis onderwijs aan met gratis fietsen.
In landelijke delen van Kenia is dit langzaam aan het gebeuren, en de resultaten zijn tot nu toe opmerkelijk. Neem bijvoorbeeld het verhaal van Carol, een vijftienjarige middelbareschoolleerling die jarenlang iedere dag zes kilometer naar school moest lopen. Carol, afkomstig uit een arm gezin, kon niet altijd een lunch meenemen, en omdat niet alle openbare scholen in Kenia maaltijden serveren, moest zij vaak helemaal afzien van eten. Dit gebrek aan voeding had een negatieve invloed op haar vermogen om te leren en zich te concentreren.
En toch waren de lange wandelingen en het hongergevoel niet het ergste; net als voor duizenden andere meisjes in de landelijke en moeilijk te bereiken delen van Kenia begint Carols dag niet met het zich voorbereiden op school. Na om half vijf 's ochtends te zijn opgestaan, maakt ze ontbijt voor haar familie en maakt ze hun huisje schoon. En als ze thuiskomt, doet ze de afwas van die dag en helpt ze met koken. Tegen de tijd dat dit corvee erop zit, is Carol doorgaans  te moe om haar huiswerk nog te doen.
Maar een paar jaar geleden veranderde het leven van Carol aanzienlijk toen zij toegang kreeg tot een veilige, snelle en betrouwbare manier om op school te komen. World Bicycle Relief, een Amerikaanse liefdadigheidsinstelling die gratis fietsen weggeeft aan mensen in Afrika, heeft haar reistijd verkort van twee uur naar dertig minuten. Nu komt Carol fris en alert op school, en dat heeft haar prestaties dramatisch verbeterd. Haar cijfers zijn ook vooruit gegaan, zegt ze.
Subscribe now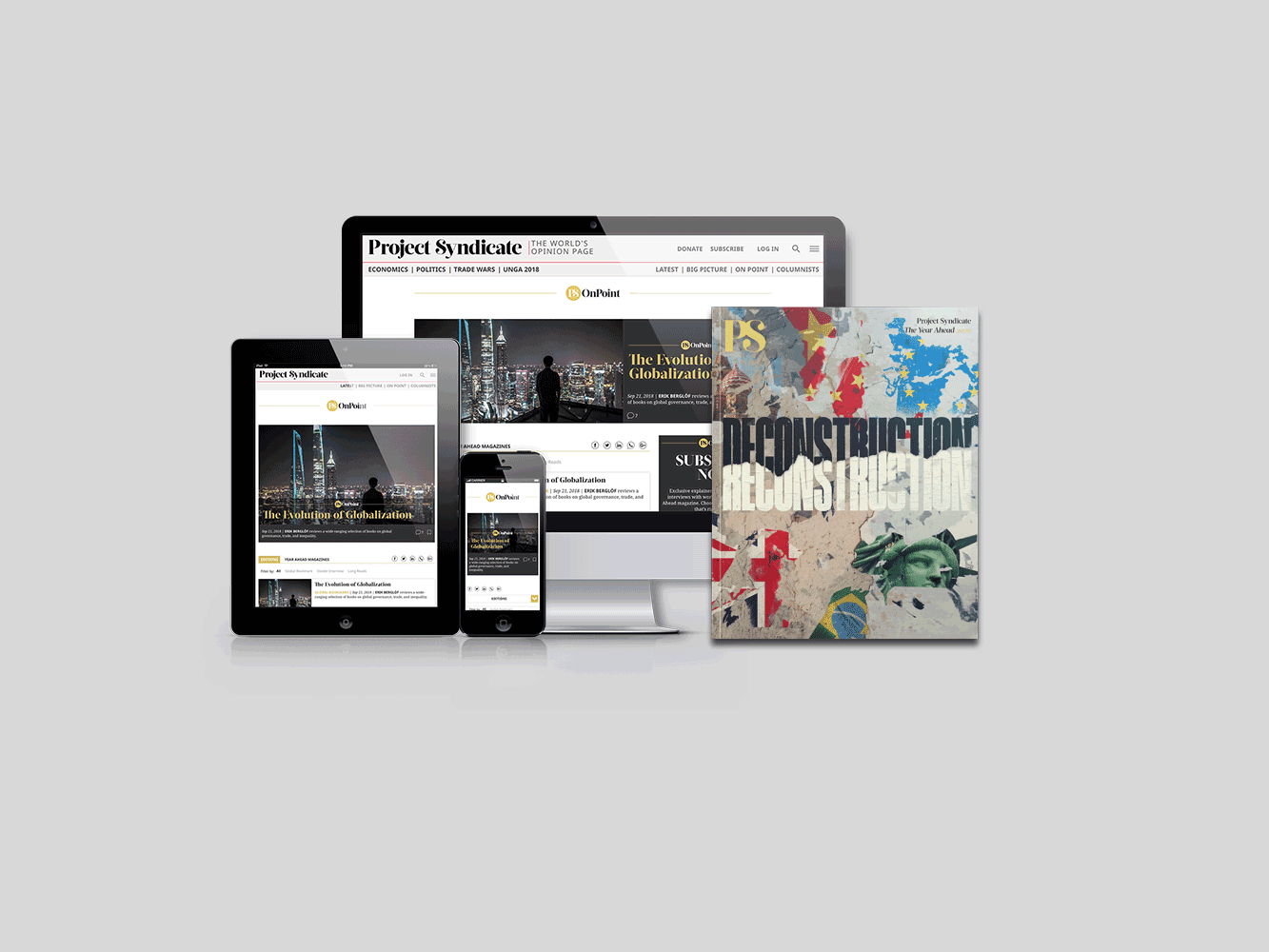 Subscribe now
Subscribe today and get unlimited access to OnPoint, the Big Picture, the PS archive of more than 14,000 commentaries, and our annual magazine, for less than $2 a week.
Leerlingen zijn niet de enigen die kampen met een gebrek aan betrouwbaar vervoer. Als boeren, gezondheidszorgwerkers en ambtenaren niet snel genoeg naar hun werk kunnen komen, daalt de productiviteit en neemt de productie af. World Bicycle Relief heeft deze mensen ook geholpen. Sinds 2005 zijn er in de hele wereld ruim 400.000 fietsen gedistribueerd, waarvan zo'n twee miljoen mensen hebben geprofiteerd. Maar voor de vrouwelijke leerlingen in Kenia is de gift van de mobiliteit bijzonder transformatief gebleken.
Als Carol vandaag de dag naar school rijdt op haar robuuste zwarte fiets maakt ze actief een einde aan de gender-stereotypes waar veel Afrikaanse samenlevingen onder lijden. Voor meisjes is de druk om school te verlaten en jong te trouwen intens; bijna een kwart van alle Keniaanse meisjes – zo'n 23% – is getrouwd op hun 18e. Maar door op tijd op school te komen bouwt Carol aan haar zelfvertrouwen en geeft ze zichzelf een kans op succes in het onderwijs. Bovendien zijn de horden uitbuitende mannen die haar dagelijks lastigvielen als ze naar school liep nu een zorg minder.
Met een eenvoudige verandering van hun mobiliteit ligt succes in het onderwijs binnen bereik voor Carol en veel andere Keniaanse meisjes. Kenia moet nog steeds veel werk verzetten om ervoor te zorgen dat iedere jongere die naar school wil gaan dat ook kan. Maar op de lange weg naar gelijkheid in het onderwijs is het geruststellend om te weten dat niet iedere oplossing ingewikkeld hoeft te zijn.
Vertaling: Menno Grootveld