As reformas de que o Cazaquistão precisa
ALMATY – O ex-presidente do Cazaquistão, Nursultan Nazarbayev, que renunciou em março após quase 30 anos no poder, era um grande admirador do líder de Singapura, Lee Kuan Yew. Para Nazarbayev, a liderança de Lee comprovou a importância de se fortalecer a economia antes de se liberalizar a política. Mas as falhas dessa estratégia estão agora em absoluta exibição.
Tal como Nazarbayev disse: "A classe média não emergirá sem uma economia sustentável, a qual não pode existir sem uma liderança suficientemente forte e sábia capaz de tirar o país da queda livre". Mas uma economia sustentável não é o que o governo dele construiu. Em vez disso, dependia das receitas do petróleo – que representavam mais de 27% do orçamento geral do país em 2014 – para manter os impostos baixos, comprando efetivamente o consentimento dos cidadãos para o autoritarismo.
Quando os preços globais do petróleo caíram a pique em 2014, de mais de 100 dólares por barril para cerca de 50 dólares, o Cazaquistão foi duramente afetado. A moeda local, o tenge, perdeu quase metade do seu valor em relação ao dólar dos EUA, os rendimentos reais caíram para os níveis anteriores ao boom do petróleo e o desemprego disparou, especialmente entre os jovens.
Mas o problema vai muito além da economia. No meio da crescente desigualdade, a frustração com a corrupção generalizada intensificou-se. Em 2018, o Cazaquistão ficou em 124.º lugar entre 180 países no Índice de Perceções de Corrupção da Transparency International. Enquanto isso, o Estado não consegue fornecer segurança básica: em julho de 2018, um medalhista olímpico de patinagem no gelo, Denis Ten, foi assassinado em plena luz do dia no centro da maior cidade do Cazaquistão, Almaty, por tentar impedir que os espelhos do seu carro fossem roubados.
Tudo isso fez da emigração uma opção cada vez mais apelativa, especialmente para os jovens, aumentando o espectro de uma "fuga de cérebros". Também aumentou a temperatura da agitação social latente, que fervia desde a renúncia de Nazarbayev (que pode muito bem ter sido planeada especificamente para impedir protestos populares).
Nazarbayev afirma que quer ajudar uma "nova geração de líderes" e a sua renúncia fez isso, dando aos cidadãos cazaques, por uns breves momentos, esperança de que a mudança estivesse a chegar. Mas Nazarbayev empossou um sucessor leal, Kassym-Jomart Tokayev, que usou o seu primeiro decreto presidencial para nomear a capital, após a liderança de Nazarbayev, e depois convocou umas eleições apressadas que, à semelhança das realizadas pelo seu mentor e patrono, foram manipuladas. De acordo com a Organização para a Segurança e Cooperação na Europa, as eleições "ficaram manchadas por claras violações das liberdades fundamentais, bem como pela pressão sobre vozes críticas". Quando centenas de pessoas foram para as ruas de duas grandes cidades para protestarem contra a votação, cerca de 500 foram detidas.
Subscribe now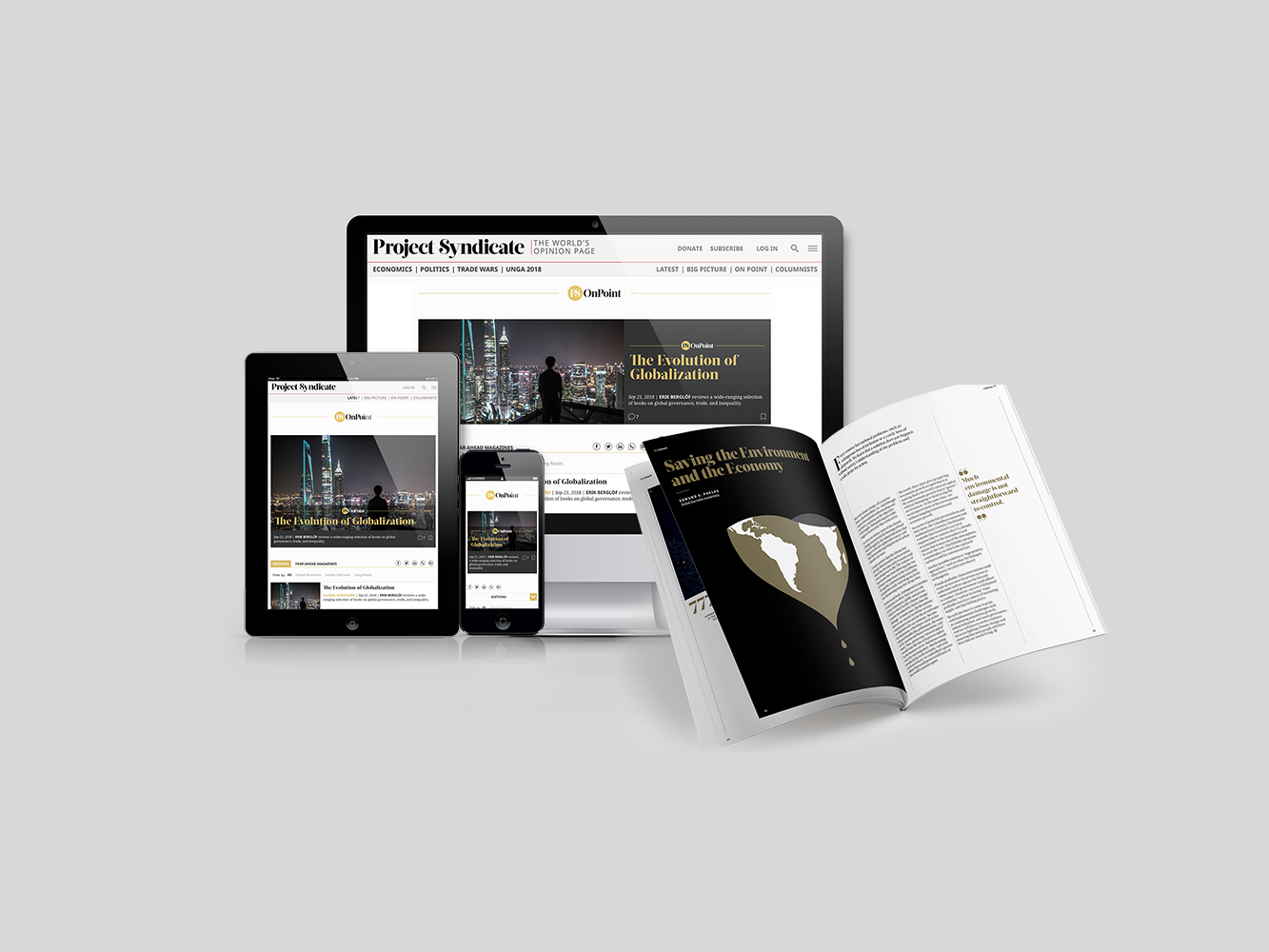 Subscribe now
Subscribe today and get unlimited access to OnPoint, the Big Picture, the PS archive of more than 14,000 commentaries, and our annual magazine, for less than $2 a week.
Nazarbayev também conservou amplos poderes: ele não é apenas o presidente vitalício do influente Conselho de Segurança; ele também formulou um novo título para si – o chamado Elbasy ou "líder da nação" – que lhe concede imunidade em qualquer ação penal. No mês passado, no 79.º aniversário de Nazarbayev - um feriado nacional vinculado à renomeação da capital, de Astana para Nur-Sultan, – os manifestantes protestaram novamente, desta vez exigindo que ele cedesse todo o poder. Dezenas de pessoas foram presas.
Mais de quatro mil pessoas foram detidas em todos os protestos durante e desde as eleições, segundo Erlan Turgumbayev, ministro dos Assuntos Internos. O Gabinete de Direitos Humanos das Nações Unidas para a Ásia Central apelidou a repressão a manifestantes, ativistas e jornalistas pacíficos durante e após as eleições presidenciais de "extremamente lamentável". Tendo em conta a posição anterior de Tokayev como secretário-geral adjunto da ONU, essa condenação deveria atormentar.
De qualquer forma, os cazaques ainda não deram por terminada a sua luta e os movimentos populares - organizados através das redes sociais e financiados através do "crowdfunding" - estão a assumir a liderança. Um desses movimentos - chamado Oyan, Qazaqstan (Acorda, Cazaquistão!) - surgiu pouco antes das eleições de junho. Depois de deixar claro que não é um partido político que tenta garantir o poder, introduziu um programa dividido em nove partes focado na reforma do sistema eleitoral, na mudança para o regime parlamentar, no impedimento da repressão política e na proteção dos direitos humanos.
Entretanto, a instabilidade política contínua e a consequente fuga de capitais, mais ainda do que fatores económicos, estão a reduzir o valor do tenge, que no mês passado atingiu o seu ponto mais baixo desde 2016. Isto destaca uma realidade que Tokayev reconheceu retoricamente, mas que ainda precisa de provar com reformas políticas reais: ao contrário da lógica de Nazarbayev e de Lee, a economia nem sempre tem precedência sobre a política.
Isso não significa que não haja nenhuma solução económica para as lutas do Cazaquistão. Na minha perspetiva, deveria-se prosseguir urgentemente com três reformas económicas para ajudar a enfrentar a desigualdade e o desemprego a curto prazo.
Primeira: o sistema tributário precisa de ser revisto de forma a incentivar o desenvolvimento de micro e pequenas empresas que possam ajudar a criar empregos. Segunda: a fim de estimular o crescimento de empresas subdesenvolvidas de dimensão média, o governo deveria conceder-lhes tratamento preferencial nos contratos públicos. E, terceira: as receitas tributárias deveriam ser descentralizadas, com as autoridades locais a reter mais dos impostos sobre o rendimento das sociedades que cobram, aumentando assim a sua responsabilidade com as empresas locais.
Não obstante, o apaziguamento do povo do Cazaquistão - e, assim, a estabilização da sua política - tem de ter prioridade. Isso significa, em primeiro lugar, ações credíveis e concertadas para erradicar a corrupção e fortalecer o Estado de direito. Tal como um cartaz desenrolado durante uma maratona em Almaty (que fez com que os seus autores ganhassem 15 dias de prisão) manifestava, o ainda poderoso Nazarbayev e o seu protegido, Tokayev, "não podem fugir da verdade".