Les tribus du sport
NEW YORK – Siya Kolisi, qui a soulevé pour son pays la Coupe du monde de rugby remportée ce mois-ci à Yokohama, au Japon, est le premier capitaine noir de l'équipe nationale sud-africaine de rugby, les fameux Springboks, dans un sport qui autrefois n'intégrait que des Sud-Africains blancs. Kolisi est né dans un village pauvre de la province du Cap-Oriental. Jean de Villiers, ancien capitaine de l'équipe sud-africaine, a déclaré que la victoire des Springboks appartenait au « pays tout entier ». Mais c'est également un triomphe dont peuvent se réjouir les non Sud-Africains.
Michael Leitch, capitaine de l'équipe du Japon (les « Brave Blossoms »), est en un sens un phénomène encore plus remarquable. Pendant les semaines de la Coupe du monde, ce joueur né d'un père néo-zélandais et d'une mère fidjienne, est devenu l'incarnation d'une équipe représentant l'une des sociétés les plus insulaires et les plus ethniquement homogènes de la planète. L'ascendance native japonaise n'est certes ni totalement pure, ni véritablement monolithique. Mais pour la plupart des Japonais, l'appartenance ethnique ne peut être dissociée de la nationalité. La japonité est une histoire de sang. Arrivé au Japon pour la première fois à 15 ans, lorsqu'il était écolier, Leitch semble prouver le contraire. Il est aujourd'hui officiellement connu au Japon comme Leitch Michael – ses nom et prénom étant écrits dans l'ordre voulu au Japon.
Leitch n'est pas le seul joueur de l'équipe du Japon à être né à l'étranger. D'autres membres de l'équipe sont originaires d'Afrique du Sud, des Tsonga, de Nouvelle-Zélande et de Corée du Sud. Certains souligneront une forme d'opportunisme dans la porosité des équipes nationales sportives, sachant par ailleurs que les règles sont particulièrement généreuses dans le rugby. Les États aiment que leur équipe triomphe, et ils vont chercher l'excellence partout où ils peuvent la trouver. Ce concept remonte bien avant les compétitions sportives internationales. La plupart des soldats qui ont vaincu Napoléon pour le Duc de Wellington n'étaient pas nés dans les îles britanniques. Beaucoup ne parlait même pas anglais.
Il est toutefois intéressant de noter combien les sentiments autour de l'appartenance ethnique peuvent s'adapter rapidement à de nouvelles circonstances. Il n'y a pas si longtemps, les clubs de football anglais, comme ceux de nombreuses villes d'Europe, vouaient une loyauté féroce aux origines géographiques, ethniques, et parfois même religieuses. Les joueurs étaient presque tous des locaux purs et durs. Certaines équipes de Londres se caractérisaient par des fans irlandais, d'autres par des supporters juifs. À Glasgow, les Rangers et le Celtic, l'une prétendument protestante et l'autre catholique, étaient des équipes ennemies. Or, depuis la fin du siècle dernier, il est rare qu'une grande équipe anglaise compte plus d'une poignée de joueurs anglais, et qu'elle soit même dirigée par un entraîneur britannique. La loyauté des fans n'a pas changé, et les supporters de clubs adverses se livrent encore avec enthousiasme une bataille animée. Les joueurs étrangers sont peut-être des mercenaires, mais ils sont « nos mercenaires ».
Un regard plus attentif sur les loyautés ethniques révèle cependant un tableau plus complexe, et pas seulement dans le sport. Un juif hongrois m'a un jour confié que les juifs n'avaient jamais été considérés par les antisémites comme de vrais Hongrois, jusqu'à ce qu'un écrivain juif remporte le prix Nobel, devenant alors « l'un des nôtres ». Une star allemande du football, d'origine turque, a de même expliqué qu'il était considéré comme un héros national lorsque l'équipe gagnait, mais comme le premier responsable de la défaite lorsque l'Allemagne perdait.
Les Japonais sont heureux de célébrer comme autant de victoires nationales les réussites de la joueuse de tennis Naomi Osaka (née d'une mère japonaise, d'un père haïtien, et qui a étudié aux États-Unis), mais cela ne signifie pas pour autant que le pays la considère comme une Japonaise à part entière. L'un de ses sponsors, la marque de nouilles Nissin Foods, a dû s'excuser pour avoir fait apparaître dans une publicité la joueuse au teint mat sous les traits d'un personnage de dessin animé à la peau très claire. De même, Leitch est titulaire d'un passeport japonais depuis 2013, et parle couramment la langue. Pour autant, la question reste ouverte de savoir si la plupart des Japonais le considèrent comme « l'un des leurs » lorsqu'il n'évolue pas sur un terrain de rugby.
Subscribe now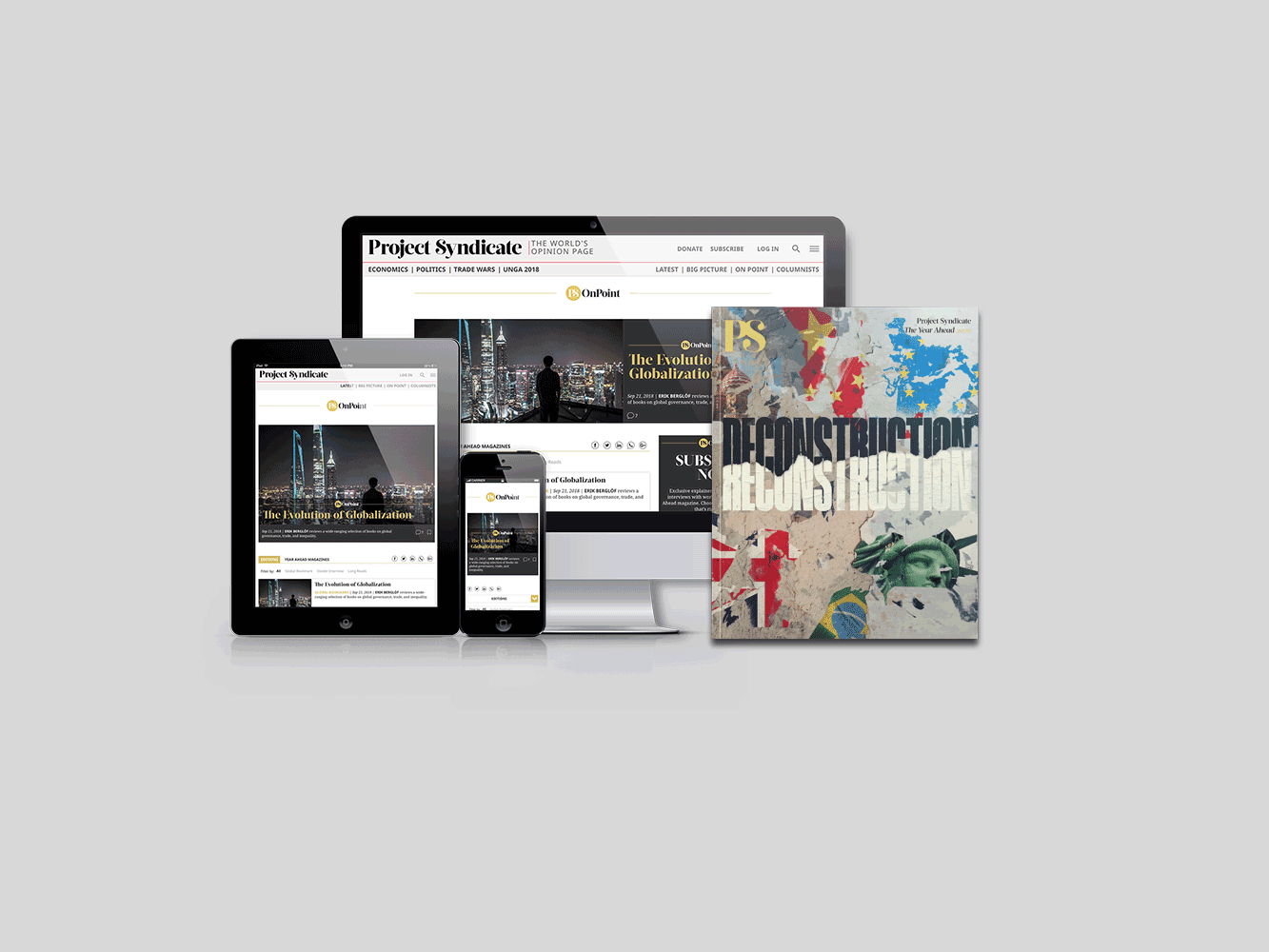 Subscribe now
Subscribe today and get unlimited access to OnPoint, the Big Picture, the PS archive of more than 14,000 commentaries, and our annual magazine, for less than $2 a week.
Quelque chose est néanmoins en train de changer, même dans un Japon très peu ouvert. Dans les années 1950, un sumo professionnel japonais nommé Rikidozan devient une idole nationale en battant régulièrement des adversaires caucasiens plus puissants que lui, aux cheveux souvent très blonds. Ses combats représentent à l'époque bien plus qu'un simple spectacle, débutant généralement dans la difficulté pour le lutteur asiatique confronté au géant blanc, pour ensuite finir dans un triomphe cathartique lorsque le courageux sumo japonais fait chuter l'étranger au sol. Encore humiliés par les souvenirs de la guerre et par l'occupation américaine, les Japonais, hommes en particulier, éprouvent alors un sentiment de revanche par procuration lorsqu'ils observent Rikidozan sur les écrans de télévision du pays tout entier.
Le fait que ce héros japonais porte en réalité le nom de Kim Sin-rak, et qu'il soit né en Corée du Nord, restera un secret bien gardé. Rares sont ceux qui se souviendront comment il bâtit un temple miniature dans son appartement pour y placer le portrait de sa mère entourée d'objets coréens ancestraux. Seuls ses amis les plus intimes connaîtront le secret. En public, il restera pour toujours un Japonais à part entière. (Rikidozan, qui fréquentait des cercles douteux, sera malheureusement poignardé par un truand dans une boîte de nuit de Tokyo en 1963. Ce soir-là, il continuera de boire plutôt que de se rendre à l'hôpital, et mourra quelques jours plus tard.)     
L'ascendance familiale de Leitch est évidemment connue de tous. Son physique à lui seul aurait rendu impossible toute dissimulation de son origine étrangère. L'essentiel est précisément là. Rikidozan a dû préserver l'honneur (masculin) japonais en prétendant être quelqu'un qu'il n'était pas. Par opposition, dans les veines de Leitch coule un sang étranger. Certains Japonais ne le considèrent peut-être toujours pas comme l'un des leurs. Or, le voici capitaine de l'équipe nationale. Doit-on parler d'opportunisme ? On peut en tous les cas parler de progrès.
Traduit de l'anglais par Martin Morel