Tribus deportivas
NUEVA YORK – Siya Kolisi, que levantó la copa Webb Ellis para su país en Yokahama, Japón, a comienzos de este mes, es el primer hombre negro en ser capitán de la selección nacional de rugby de Sudáfrica, los Springboks, en un deporte que solía estar asociado absolutamente con los sudafricanos blancos. Nació en una ciudad pobre en Cabo Oriental. Jean de Villiers, un ex capitán de los Springboks, dijo que la victoria de la selección fue "para todo el país". Sin embargo, fue algo con lo que podrían regocijarse hasta los no sudafricanos.
Michael Leitch, el capitán del equipo japonés, los Brave Blossoms, en cambio, es de alguna manera un fenómeno aún más remarcable. Durante varias semanas, Leitch, nacido de padre neozelandés y madre fiyiana, se convirtió en el modelo de un equipo que representa a una de las sociedades más insulares y étnicamente homogéneas del mundo. Por supuesto, no se puede decir que la raza japonesa nativa sea pura o monolítica. Pero, para la mayoría de los japoneses, la etnicidad no se puede separar de la nacionalidad. El carácter japonés corre por las venas. Leitch, que llegó a Japón por primera vez cuando era un estudiante de 15 años, parece demostrar lo contrario. Hoy es conocido oficialmente en Japón como Leitch Michael –sus nombres escritos en orden japonés.
Leitch no es el único jugador japonés nacido en el exterior. Otros miembros del equipo vienen de Sudáfrica, Tonga, Nueva Zelanda y Corea del Sur. Sin duda, existe un elemento de oportunismo en la porosidad de las selecciones nacionales, y las reglas para el rugby son especialmente generosas. A los países les gusta que sus equipos ganen, y buscarán la excelencia donde puedan encontrarla. Este concepto es muy anterior a las competencias deportivas internacionales. Después de todo, la mayoría de los soldados que derrotaron a Napoleón para el Duque de Wellington habían nacido fuera de las Islas Británicas. Muchos de ellos ni siquiera hablaban inglés.
Es interesante, sin embargo, lo rápido que los sentimientos tribales pueden adaptarse a las nuevas circunstancias. No hace mucho, los clubes de fútbol británicos, como los clubes en muchas ciudades europeas, exigían una lealtad feroz conforme a motivos geográficos, étnicos y hasta religiosos. Casi todos los jugadores eran chicos locales. Algunos equipos en Londres estaban asociados con seguidores irlandeses y otros con judíos. En Glasgow, los Rangers y los Celtic eran rivales encarnizados porque uno era supuestamente protestante y el otro, católico. Sin embargo, a fines del siglo pasado, un equipo británico importante tenía la suerte de tener más de un par de jugadores británicos, o de hecho un entrenador británico. Pero la lealtad de los fanáticos no cambió, y los seguidores de los diferentes clubes todavía se propinan golpizas con gusto. Los jugadores extranjeros pueden ser mercenarios, pero son "nuestros mercenarios".
Sin embargo, una mirada más de cerca a las lealtades tribales enseguida revela un panorama más complicado, y no sólo en los deportes. Un judío húngaro un día me dijo que los judíos no son vistos por los antisemitas como húngaros de verdad hasta que un escritor judío gana el Premio Nobel; entonces son "uno de nosotros". Una estrella del fútbol alemán de familia turca una vez dijo que era un héroe nacional cuando se ganaba un partido, pero cuando Alemania perdía, pasaba a ser el primero al que le echaban la culpa.
Los japoneses están felices de celebrar los triunfos de la jugadora de tenis Naomi Osaka (que tiene madre japonesa y padre haitiano y fue educada en Estados Unidos) como victorias nacionales, pero eso no significa que mucha gente la considere una verdadera japonesa. Uno de sus patrocinadores, la compañía de fideos Nissin Foods, tuvo que disculparse por hacer una campaña publicitaria en la que aparecía la jugadora de tez morena como un personaje de caricatura con el color de piel blanqueado. Leitch tiene pasaporte japonés desde 2013 y habla japonés fluido. Si la mayoría de los japoneses lo consideran como "uno de nosotros" cuando no está en la cancha de rugby es debatible.
Subscribe now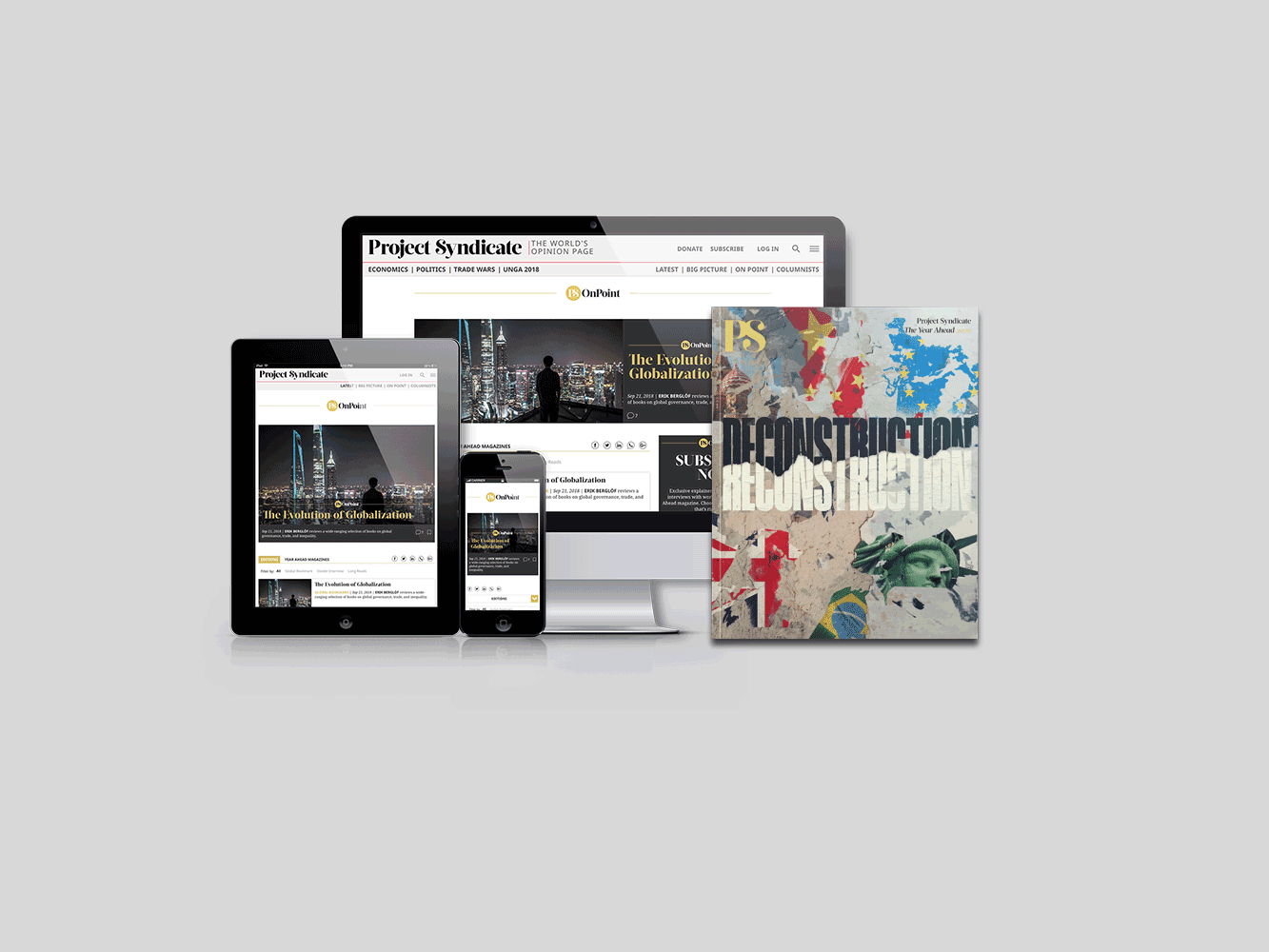 Subscribe now
Subscribe today and get unlimited access to OnPoint, the Big Picture, the PS archive of more than 14,000 commentaries, and our annual magazine, for less than $2 a week.
Sin embargo, algo está cambiando, inclusive en Japón, un país reaccionario. En los años 1950, un luchador profesional japonés llamado Rikidozan se convirtió en un ídolo nacional porque solía derrotar a opositores caucásicos mucho más grandes y normalmente muy rubios. Había algo más que un espectáculo en estos combates, que por lo general comenzaban con un hostigamiento al hombre asiático más pequeño por parte del gigante pálido y terminaban con una victoria catárquica cuando el valiente japonés peleaba con el extranjero hasta derribarlo. Humillados por la derrota en tiempos de guerra y por la ocupación estadounidense, los hombres japoneses, en particular, disfrutaban de una sensación de venganza indirecta al ver a Rikidozan en los televisores expuestos en las vidrieras de todo el país.
El hecho de que el héroe japonés en verdad se llamara Kim Sin-rak y hubiera nacido en Corea del Norte tenía que mantenerse como un secreto bien guardado. Unos pocos recuerdan cómo construyó un pequeño altar en su departamento con una fotografía de su madre rodeada de diversos objetos coreanos. Pero sólo sus amigos más íntimos sabían de esto. En público, no era otra cosa que japonés. (Desafortunadamente, cuando Rikidozan, que frecuentaba círculos turbios, fue acuchillado por un pandillero en un club nocturno de Tokio en 1963, se fue de juerga en lugar de recuperarse en el hospital y murió unos días después).
El entorno familiar de Leitch obviamente no es ningún secreto. Por su solo aspecto habría sido imposible ocultar su origen extranjero. Pero ése es precisamente el punto. Rikidozan tenía que salvar el honor japonés (masculino) pretendiendo ser algo que no era. No hay nada de japonés en la sangre de Leitch. Unos pocos japoneses quizá todavía lo consideren un extranjero. Y, sin embargo, lo nombraron capitán de la selección nacional. Llamémoslo oportunismo. Pero también es una señal de progreso.