Cómo responder a Irán
PRINCETON – En la madrugada del 14 de septiembre, un enjambre de drones atacó dos importantes plantas petroleras en Arabia Saudita, lo que afectó a cerca de la mitad de la producción del principal exportador mundial de petróleo (un 5% del suministro global). Los ataques (de los que se responsabilizaron los rebeldes hutíes de Yemen, pero que casi todos atribuyen a Irán) marcan un antes y un después para la política de Medio Oriente y los mercados internacionales de energía, ya que cuestionan directamente el dominio estadounidense en el Golfo Pérsico y el papel de Arabia Saudita como garante de la provisión mundial de petróleo.
La motivación inmediata de Irán para el ataque fue el asfixiante régimen de sanciones económicas que el gobierno del presidente estadounidense Donald Trump impuso después de retirarse el año pasado del acuerdo nuclear de 2015 (el llamado "Plan de Acción Integral Conjunto"). Pero las tensiones actuales surgen de una dinámica regional de poder que se remonta a la invasión de Irak liderada por Estados Unidos en 2003. Ese fracaso espectacular llevó a Trump y a su predecesor, Barack Obama, a enviar señales de un final para casi ocho décadas de hegemonía estadounidense en el Golfo.
Las guerras en Medio Oriente agotaron a Estados Unidos, en particular porque su abrumadora ventaja militar no se tradujo en una influencia política duradera. Pero la retirada de Estados Unidos dejó un vacío estratégico, que los actores más influyentes de la región están tratando de llenar.
El primero es Turquía, que viene ampliando su influencia militar y económica en la región del Golfo Pérsico, con el establecimiento de bases militares en Qatar. Pero mucho más agresivo es Irán, que no oculta su deseo de expulsar a Estados Unidos de la región y derribar la monarquía saudita (el tercer actor que intenta elevar su perfil regional).
En los últimos años (y en gran medida como consecuencia de los fracasos de Estados Unidos) Irán reforzó su posición expandiendo su influencia en Irak, Siria, el Líbano y Yemen a través de actores intermediarios no estatales, por ejemplo los hutíes, y con el desarrollo de un arsenal más grande y variado. En Yemen, Irán está tratando de quedarse con el control del estratégico estrecho de Bab El Mandeb. Su presencia allí también le sirvió para desafiar a Arabia Saudita con drones y misiles balísticos y crucero, de forma muy parecida a la amenaza que plantea Hezbollah a Israel desde el sur del Líbano.
Arabia Saudita, en cambio, sigue siendo una potencia del statu quo, interesada sobre todo en la estabilidad (en particular, para facilitar la venta de petróleo). Felices de permanecer bajo el paraguas de seguridad de Estados Unidos, en las últimas décadas los sauditas no se esforzaron mucho en crear un ejército poderoso (por no hablar de capacidad para proyectar fuerza), pese a sus masivas compras de armas (especialmente a Estados Unidos). Ahora se están apresurando a hacer ambas cosas, pero el proceso llevará una generación.
Subscribe now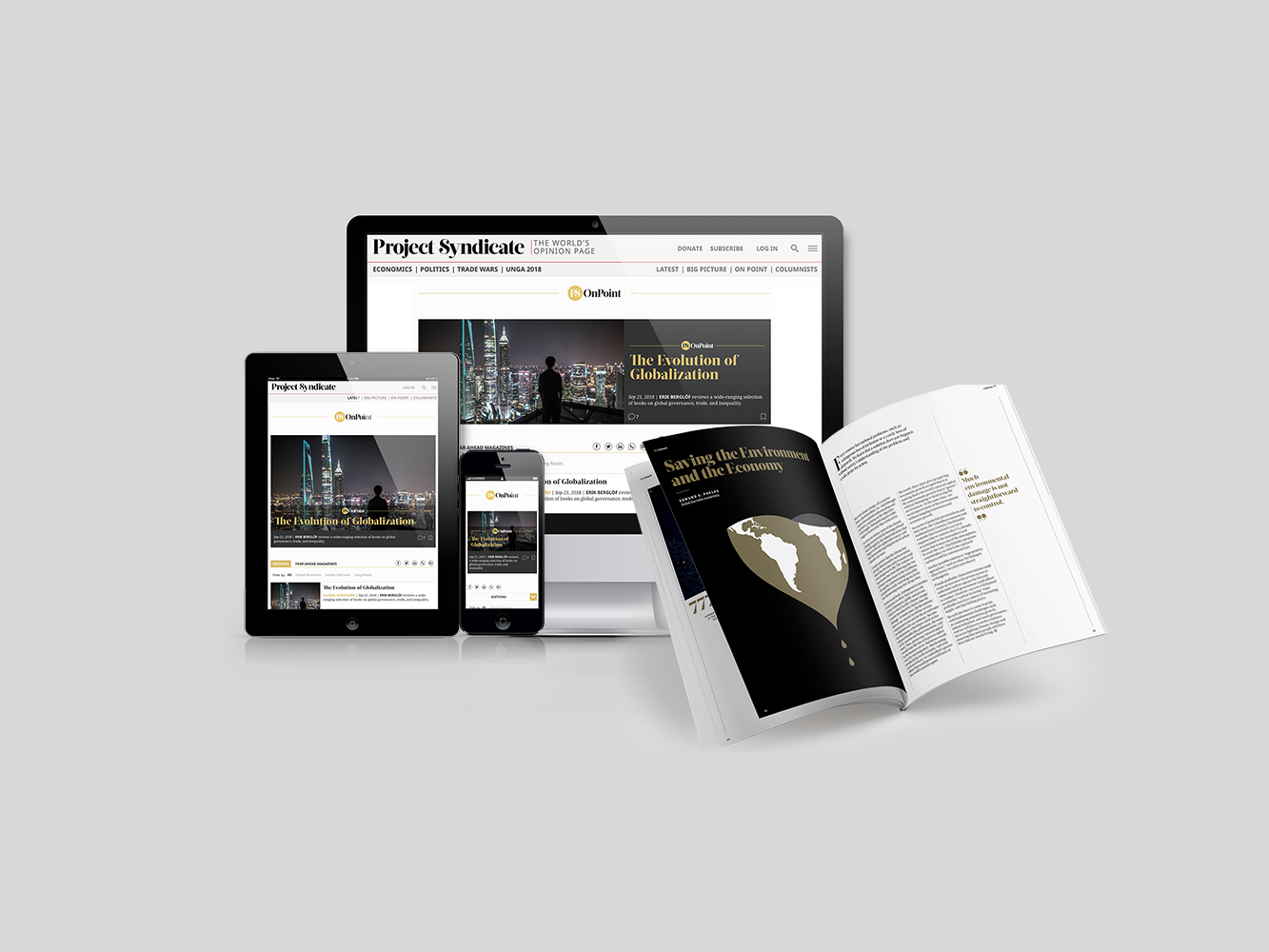 Subscribe now
Subscribe today and get unlimited access to OnPoint, the Big Picture, the PS archive of more than 14,000 commentaries, and our annual magazine, for less than $2 a week.
Mientras tanto, la capacidad de Arabia Saudita para poner freno a las ambiciones iraníes será limitada. Esto no sólo la pone en riesgo de perder su posición dominante en la región, sino que también aumenta la probabilidad de más ataques a las vulnerables plantas petroleras y petroquímicas sauditas, así como a sus servicios públicos. Por ejemplo, un ataque a una planta de desalinización provocaría falta de agua en cuestión de días.
Un Estados Unidos comprometido podría ayudar a evitar hechos de esa naturaleza, pero nada indica que los sauditas puedan contar con eso. Es verdad que inmediatamente después del último ataque, Trump tuiteó que Estados Unidos estaba listo para la acción (locked and loaded) y que sólo esperaba que los sauditas dijeran "quiénes creen que fueron los causantes del ataque y bajo qué condiciones procederemos".
Pero hay motivos para dudar de que Trump cumpla sus amenazas: si un ataque punitivo provocara una guerra declarada, sus perspectivas de reelección en 2020 se derrumbarían (es probable que comprender este factor haya sido lo que envalentonó a Irán para lanzar los ataques en primer lugar).
Los ataques de Irán tuvieron otro efecto importante: debilitaron la posición central de Arabia Saudita en los mercados de petróleo internacionales. Dueña de un 23% de las reservas comprobadas del mundo, Arabia Saudita desarrolló suficiente capacidad excedente de producción para actuar como productor "bisagra" estabilizador de los mercados. Los ataques de Irán (que redujeron en unos 5,7 millones de barriles la producción diaria de Arabia Saudita) ponen en duda la capacidad del país para cumplir esa función.
Arabia Saudita se apresuró a asegurarle al mundo que restaurará la producción (promesa que hasta ahora resultó creíble) para evitar una perturbación económica importante. Pero el daño a su reputación ya está hecho; quedó claro que Irán puede alterar el suministro de petróleo a voluntad, atacando buques, oleoductos y grandes plantas de procesamiento y almacenamiento.
Los ataques iraníes también siembran dudas sobre la presunta independencia energética de los Estados Unidos y resaltan su permanente vulnerabilidad a variaciones de los precios por alteraciones de la producción en el Golfo. Después del ataque, Trump tuvo que liberar una parte de las estratégicas reservas de petróleo de Estados Unidos para calmar los mercados.
Por supuesto que Estados Unidos no se quedará de brazos cruzados: Trump ya ordenó al secretario del Tesoro, Steven Mnuchin, un endurecimiento de las sanciones contra Irán. Pero es improbable que tenga el efecto deseado. Por el contrario, con Irán ya paralizado por las sanciones, hace prácticamente inevitable otro ataque contra la infraestructura energética del Golfo.
Lo que en realidad se necesita es un ataque punitivo proporcional contra Irán. Arabia Saudita no puede ejecutarlo sin provocar una enorme escalada de la confrontación regional, pero Estados Unidos sí. Mientras la respuesta estadounidense sea limitada y proporcional, es improbable que provoque una guerra declarada. Al fin y al cabo, Irán no es suicida: no respondió a reiterados ataques israelíes contra las fuerzas iraníes.
Estados Unidos también debe ofrecer algunos alicientes a Irán, entre ellos un alivio limitado de las sanciones. En este sentido, la mejor opción para Estados Unidos es copiar el manual iraní: enviar al adversario señales contradictorias.
En algún momento, Estados Unidos tendrá que decidir cuánta capacidad de proyección de fuerza está dispuesto a mantener en el Golfo. Pero ahora mismo, la máxima prioridad debe ser responder al último desafío de Irán, antes de que tenga lugar otro ataque.
Traducción: Esteban Flamini