Comment répondre à l'Iran
PRINCETON – Tôt dans la matinée du 14 septembre, des drones ont frappé deux grandes installations pétrolières en Arabie saoudite, ce qui a touché près de la moitié de la production du premier exportateur de pétrole mondial - soit 5 % de l'approvisionnement mondial. Les attentats revendiqués par les rebelles houthis du Yémen - mais largement attribués à l'Iran - sont un moment décisif pour la politique moyen-orientale et les marchés mondiaux de l'énergie, en ce qu'ils contestent directement la domination de l'Amérique dans le golfe Persique et le rôle de l'Arabie saoudite en tant que fournisseur de pétrole mondial de dernier recours.
La motivation immédiate de l'Iran dans la conduite de cette attaque a été le poids étouffant des sanctions économiques imposées par le Président américain Donald Trump a depuis le retrait l'an dernier de l'accord nucléaire de 2015, connu sous le nom de Plan d'action global commun (JCPOA). Mais les tensions actuelles trouvent leur origine dans la dynamique du pouvoir régional datant de l'invasion américaine de l'Irak en 2003. Cet échec spectaculaire a conduit Trump et son prédécesseur Barack Obama à mettre un terme à près de huit décennies d'hégémonie américaine dans le Golfe.
Les États-Unis sont épuisés par ces guerres au Moyen-Orient, en particulier parce que leur avantage militaire écrasant ne s'est pas traduit en influence politique durable. Mais le retrait américain a laissé un vide stratégique - et les acteurs les plus influents de la région sont en lice pour combler ce vide.
En premier lieu vient la Turquie, qui a étendu son influence économique et militaire dans la région du golfe Persique, en établissant de bases militaires au Qatar. L'Iran se montre quant à lui beaucoup plus agressif, lui qui affirme également sans détours sa volonté d'expulser des États-Unis de la région et de renverser la monarchie saoudienne (le troisième acteur qui tente de renforcer son rôle dans la région).
Au cours des dernières années - et en grande partie à cause des échecs américains - l'Iran a renforcé sa position en étendant son influence en Irak, en Syrie, au Liban, au Yémen via des acteurs non étatiques par procuration tels que les houthis et par l'élaboration d'un arsenal étendu et varié. Au Yémen, l'Iran tente de tenir sous sa coupe le détroit de Bab-el-Mandeb, d'importance stratégique. Son point d'appui dans ce secteur lui a également permis de défier l'Arabie saoudite avec des drones, des missiles balistiques et des missiles de croisière, des moyens qui rappellent beaucoup la manière dont le Hezbollah menace Israël au Sud-Liban.
L'Arabie saoudite, en revanche, reste une puissance du statu quo, qui s'intéresse avant tout à la stabilité - surtout pour faciliter les ventes de pétrole. Heureux de rester sous le parapluie de sécurité américain, les Saoudiens n'ont pas consacré beaucoup d'efforts à la constitution d'une armée forte, encore moins à la capacité à faire étalage de leur force armée, au cours des dernières décennies, malgré leurs énormes achats d'armement (surtout aux États-Unis). L'Arabie s'empresse à présent sur ces deux fronts, mais ce processus va durer une génération.
Subscribe now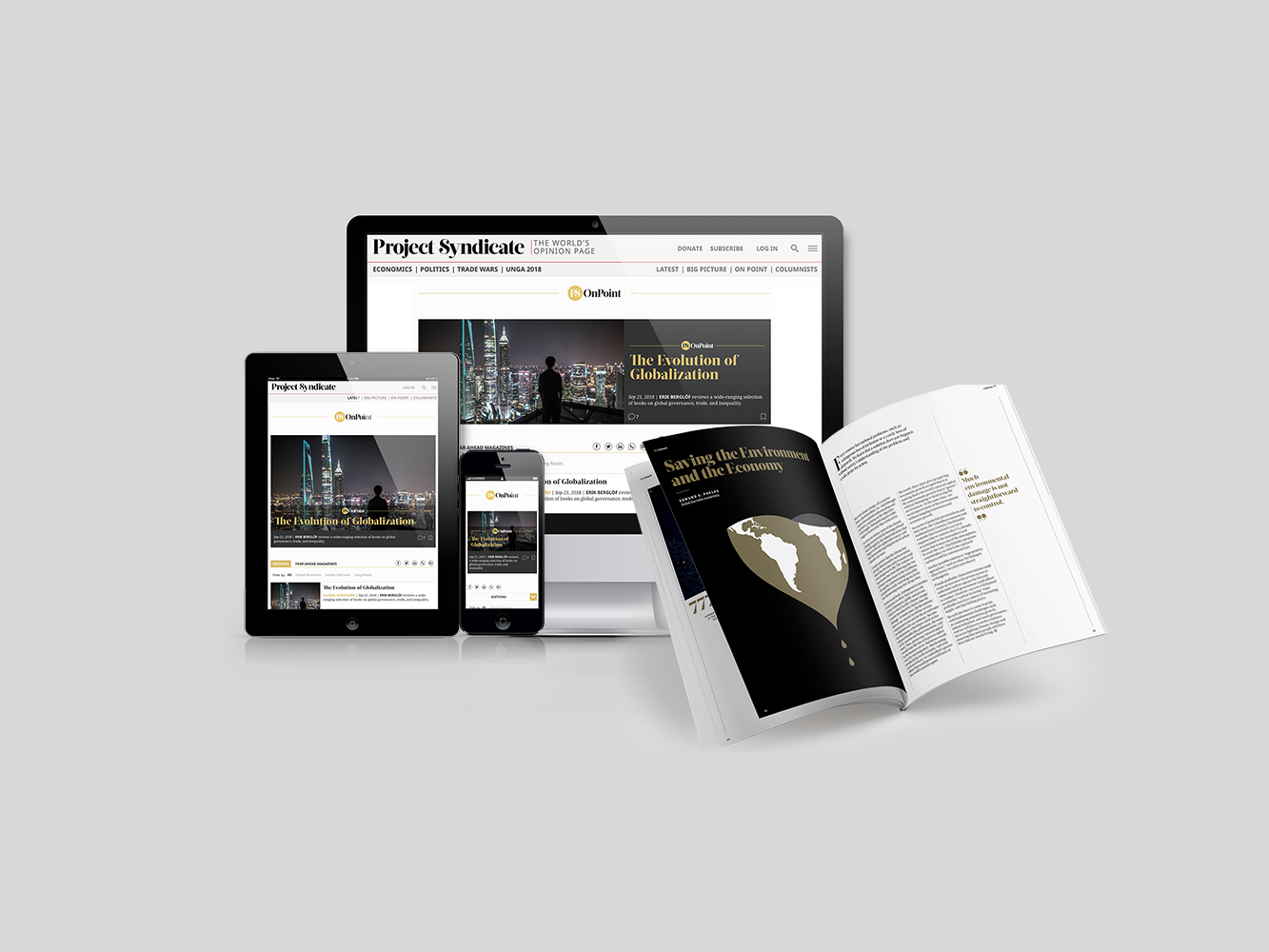 Subscribe now
Subscribe today and get unlimited access to OnPoint, the Big Picture, the PS archive of more than 14,000 commentaries, and our annual magazine, for less than $2 a week.
En attendant, l'Arabie saoudite a une faible capacité limitée de contrôler les ambitions de l'Iran. Non seulement cela fait courir le risque au Royaume de perdre sa position dominante dans la région ; mais en outre, cela fait augmenter la probabilité d'agressions envers les installations pétrochimiques et pétrolières de l'Arabie, ainsi que sur ses services publics. Les attaques sur des usines de dessalement, par exemple, pourraient mettre à sec le réseau d'eau courante en quelques jours.
L'engagement des États-Unis pourrait contrer de tels développements, mais il est loin d'être évident que les Saoudiens puissent compter là-dessus. Oui, Trump a tweeté immédiatement après l'attaque récente que les États-Unis étaient « chargés et prêts à tirer », en attente d'un signal des Saoudiens, censés désigner « qui est selon eux la cause de cette attaque et selon quelles conditions nous pourrions agir ! »
Mais il y a des raisons de douter que Trump donne suite à cette déclaration : si une frappe de représailles conduisait à la guerre ouverte, ses perspectives de réélection en 2020 seraient en chute libre. Cet état de choses est probablement ce qui a encouragé l'Iran à lancer ses attaques de drones.
L'attaque de l'Iran a atteint un autre objectif important : miner la position centrale de l'Arabie saoudite sur les marchés pétroliers. Avec près de 23 % des réserves mondiales prouvées, l'Arabie saoudite a suffisamment développé ses capacités de production pour servir de « producteur de bouclage » en vue de stabiliser le marché. Les attaques de l'Iran - qui ont détruit près de 5,7 millions de barils de la production quotidienne de l'Arabie saoudite - remettent en question la capacité du Royaume à jouer ce rôle.
L'Arabie saoudite s'est empressée de rassurer le monde qu'elle allait rétablir sa production - un engagement qui s'est révélé crédible jusqu'ici - ce qui a permis d'éviter un grave choc économique. Mais sa réputation est ternie : il est maintenant clair que l'Iran peut perturber l'approvisionnement en pétrole à sa guise, en attaquant des navires, des pipelines et d'importantes installations de traitement et de stockage.
Les attaques de l'Iran jettent également le doute sur l'indépendance énergétique des États-Unis et soulignent la vulnérabilité américaine face aux effets de prix d'une perturbation de la production dans le Golfe. Après la frappe, Trump a dû libérer des approvisionnements de la réserve stratégique de pétrole américaine pour calmer les marchés.
Évidemment, les États-Unis ne vont pas simplement se croiser les bras : Trump a déjà ordonné au Secrétaire du Trésor Steven Mnuchin de durcir les sanctions contre l'Iran. Mais il est peu probable que cela produise l'effet escompté. Au contraire, l'Iran étant déjà paralysé par les sanctions, une nouvelle attaque contre l'infrastructure énergétique du golfe pratiquement est inévitable.
Ce qui est vraiment nécessaire, c'est un coup de représailles proportionnelles à l'encontre de l'Iran. L'Arabie saoudite ne peut pas exécuter une telle attaque sans provoquer une forte escalade de la confrontation dans la région, mais les États-Unis pourraient agir en ce sens. Tant que la réponse des États-Unis reste limitée et proportionnelle, elle a peu de chances de conduire à une guerre ouverte. Après tout, l'Iran n'est pas suicidaire. Il n'a pas répondu aux multiples agressions israéliennes sur les forces armées iraniennes.
Les États-Unis devraient également proposer des incitations à l'Iran, notamment une levée limitée des sanctions. Dans ce sens, la meilleure option de l'Amérique consiste à s'inspirer de la propre stratégie de l'Iran, en envoyant des signaux ambigus à son adversaire.
Finalement, les États-Unis devront à décider de la capacité de force de projection qu'ils sont disposés à maintenir dans le Golfe. Mais pour l'instant, la priorité absolue doit être de répondre au dernier défi de l'Iran, avant qu'une autre attaque ne se produise.