Mencegah Wabah Penyakit Berikutnya
SYRACUSE – Wabah penyakit yang terjadi baru-baru ini, seperti Ebola dan Zika, menunjukkan bahwa terdapat kebutuhan untuk mengantisipasi pademi dan mencegah kemunculan mereka. Namun keberagaman, ketahanan dan transmisibilitas dari penyakit mematikan ini juga telah menyoroti betapa sulitnya melakukan pengendalian dan pencegahan.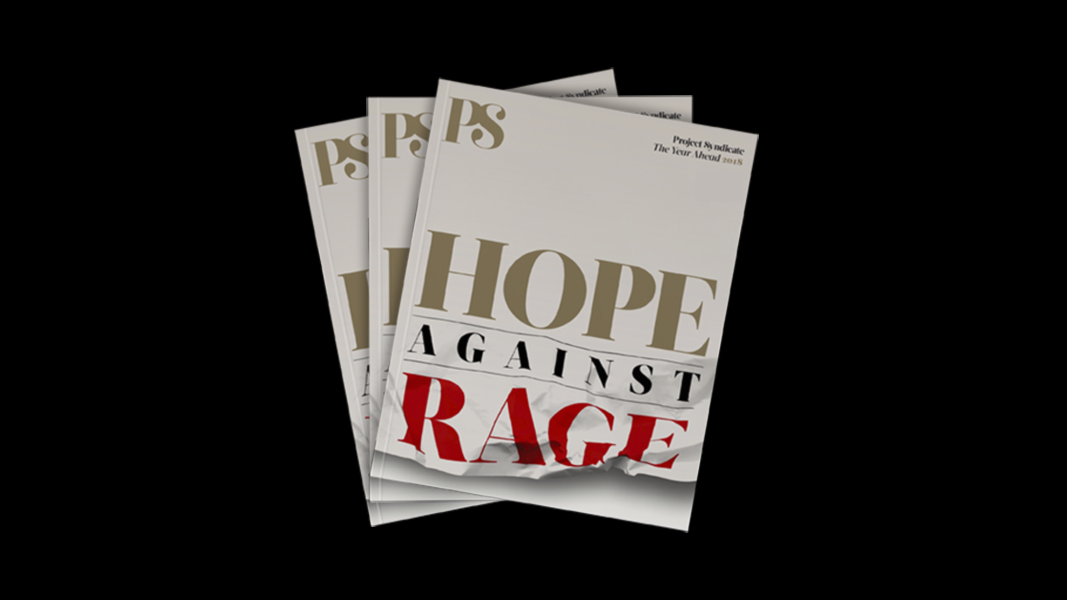 The Year Ahead 2018
The world's leading thinkers and policymakers examine what's come apart in the past year, and anticipate what will define the year ahead.
Salah satu ancaman terhadap kesiapan kita adalah keterhubungan. Karena mudahnya perjalanan internasional dalam beberapa tahun terakhir, virus demam berdarah, chikungunya, dan Zika dengan mudah dapat menyebar dari belahan dunia timur ke barat, sehingga menyebabkan terjadinya wabah yang meluas di benua Amerika dan kepulauan Karibia. Sedangkan ancaman lainnya lebih biasa, yaitu: perbedaan pendapat mengenai uang. Apapun alasannya, faktanya adalah selama manusia tidak bisa mengatur pertahanan yang kolektif dan komprehensif, penyakit menular akan terus menimbulkan malapetaka – yang menyebabkan dampak yang sangat buruk.
Menciptakan strategi pencegahan dan pengendalian – atau mempunyai kesiapan biologis (bio prepared) – adalah cara terbaik untuk mengurangi ancaman penularan global. Kesiapan memerlukan koordinasi antar lembaga dan penyandang dana untuk membangun jaringan yang memungkinkan penyebaran dan akses yang cepat terhadap vaksin, obat, dan protokol untuk membatasi penularan penyakit. Secara sederhana, persiapan untuk pandemi berikutnya tidak hanya dengan membangun kapasitas, namun juga pendanaan untuk hal tersebut.  
Setidaknya, begitulah idenya. Nyatanya, menjadi bio-prepared jauh lebih rumit. Misalnya saja, tidak adanya pendanaan khusus menghambat pelaksanaan strategi pencegahan jangka panjang di banyak negera; temuan dalam laporan Bank Dunia menyebutkan bahwa hanya ada enam negara, termasuk Amerika Serikat, yang telah menanggapi ancaman ini dengan serius. Sementara itu, pejabat kesehatan masyarakat di banyak negara di dunia berjuang untuk menanggapi wabah penyakit, karena adanya kelangkaan laboratorium dan klinik. Dan banyak lembaga donor, termasuk pemerintah dan LSM, yang biasanya hanya memberikan komitmen selama satu tahun, sehingga tidak memungkinkan dilakukannya perencanaan jangka panjang.
Selama bertahun-tahun, ilmuwan, dokter dan aktivis masyarakat sipil telah menyuarakan keprihatinan mereka terhadap kurangnya investasi yang dapat diandalkan, berarti, dan dilembagakan untuk kesiapan menghadapi pandemi. Yang mengecewakan adalah permohonan ini muncul disaat pendanaan militer untuk menggagalkan serangan senjata biologis, yang secara sengaja dilakukan oleh manusia, tetap tinggi. Meskipun wabah penyakit menular yang jahat dan disengaja dapat menimbulkan kerusakan dalam jumlah besar, kecil kemungkinan hal ini terjadi. Sebaliknya, wabah yang timbul secara alami, sering terjadi dan jauh lebih merugikan, meskipun hal ini tidak mempunyai sensasi "menakutkan" terorisme biologis.    
Belum lama ini, kami yang terlibat dalam pencegahan wabah penyakit menular merasa lebih aman dengan tersedianya sumber daya yang diperlukan untuk melakukan persiapan. Namun di banyak tempat, jumlah anggaran stagnan atau bahkan menurun. Hal ini sangat berorientasi jangka pendek, mengingat jumlah biaya yang diperlukan untuk melakukan pencegahan dibandingkan menanggapi wabah. Misalnya saja, berapa jumlah biaya yang diperlukan untuk membangun infrastruktur klinik dan laboratorium dan menyediakan pelatihan yang dibutuhkan untuk melakukan identifikasi dan mencegah wabah Ebola yang baru-baru ini terjadi di Afrika Barat? Sulit untuk mengetahui jumlah yang tepat, namun Saya yakin bahwa jumlah tersebut lebih kecil jika dibandingkan dengan milyaran dollar yang dihabiskan untk melakukan pengendalian penyakit. Kesiapan membuahkan hasil.
Kekhawatiran tidak hanya timbul dari kurangnya pendanaan; namun juga batasan dalam penggunaan dana yang tersedia. Seringkali hibah dibatasi untuk kegiatan tertentu saja, sehingga menimbulkan kesenjangan dalam kapasitas program untuk memenuhi tujuannya. Misalnya saja, pemberi dana memperbolehkan renovasi laboratorium yang ada namun tidak pembangunan laboratorium yang baru; atau dana dapat digunakan untuk membeli mesin diagnostik, tapi tidak untuk pelatihan orang yang akan menggunakan mesin tersebut. Di banyak negara berkembang, banyak komunitas yang tidak mempunyai bangunan fisik untuk melakukan pengujian, pengawasan, atau penyimpanan patogen yang berbahaya. Pendanaan yang tidak mempertimbangkan hal-hal penting dari tujuan akhir yang ingin dicapai adalah cara yang buruk untuk menghabiskan dana.  
Tantangan lain adalah kesulitan untuk membayar tenaga kerja atau menjamin pasokan listrik dan layanan penting lainnya, dan jelas bahwa persiapan untuk menghadapi wabah penyakit membutuhkan keterlibatan yang luas dari komunitas bantuan internasional. Namun saat ini, peraturan pengeluaran yang buruk dan komitmen finansial yang lemah membatasi kemampuan mereka yang berupaya untuk mencegah wabah penyakit mematikan berikutnya.
Terdapat banyak hambatan yang dihadapi oleh para ilmuwan dan ahli kesehatan masyarakat dalam upaya untuk mengendalikan penyakit menular yang mematikan. Untuk menghadapi tantangan tersebut, kita harus memikirkan kembali cara kita melihat kesiapan, agar kita dapat berpindah dari pendekatan reaktif ke proaktif. Uang yang dialokasikan untuk kesiapan harus mencukupi untuk mendapatkan dampak yang diinginkan. Batasan penggunaan dana harus dikurangi. Sumber pendanaan harus memungkinkan komitmen lebih dari setahun. Penyedia layanan kesehatan dan pemberi layanan kesehatan pertama harus mendapatkan pelatihan yang baik. Dan solusi jangka panjang seperti menciptakan dan menghubungan sistem pengawasan biologis harus diperluas dan diperkuat, sehingga memungkinkan pekerja kesehatan masyarakat diseluruh dunia untuk melacak dan melaporkan penyakit manusia dan hewan serta merencanakan pertahanan bersama.    
Kesehatan masyarakat adalah elemen penting dari keamanan global. Kegagalan untuk melakukan investasi yang sesuai dalam bidang pencegahan wabah penyakit menular menjadikan kita semua berada dalam resiko, kapanpun dan dimanapun wabah berikutnya muncul.