Zabraňování další pandemii
SYRAKUSY – Nedávná vypuknutí epidemií, jako je Ebola a Zika, demonstrovaly potřebu předcházet pandemiím a zvládnout je ještě než se objeví. Nicméně naprostá rozdílnost, odolnost a přenosnost smrtelných nemocí také zdůraznili, v tom nejdrsnějším smyslu, jak obtížná je prevence a zamezení šíření.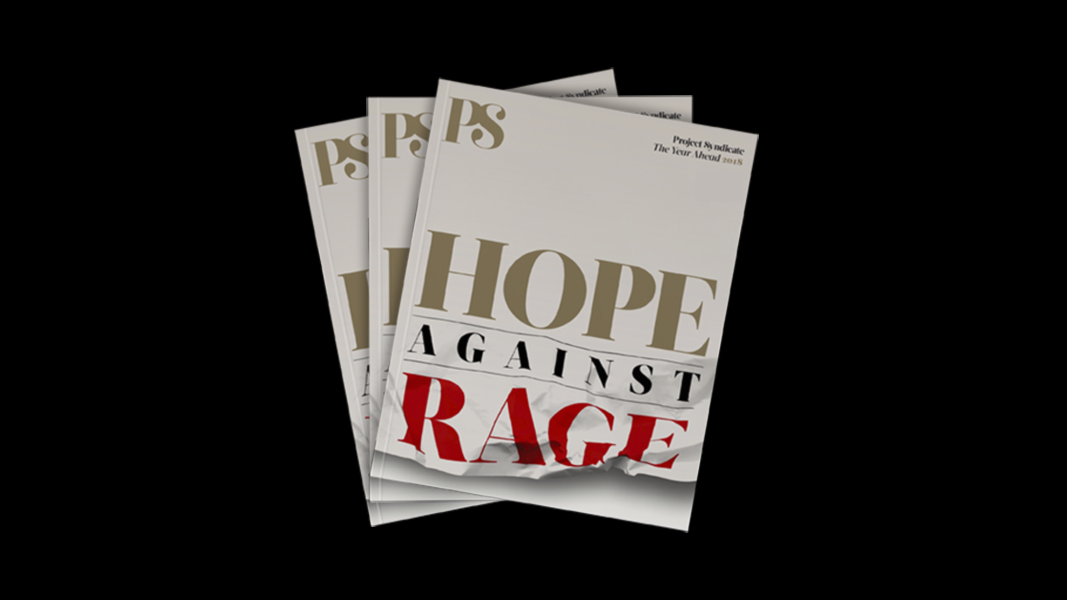 The Year Ahead 2018
The world's leading thinkers and policymakers examine what's come apart in the past year, and anticipate what will define the year ahead.
Jedna hrozba pro naši připravenost je naše spojitost. Bylo to díky mezinárodnímu cestování, že se v posledních letech viry dengue, chikungunya a Zika byly schopné svézt z východu na západ, kdy způsobily masivní vypuknutí epidemií v Americe a Karibiku. Další hrozba je obyčejnější: neschopnost shodnout se na penězích. Ať už je důvod jakýkoliv, faktem je, že dokud budou lidé selhávat v organizaci kolektivní a komplexní obrany, budou infekční choroby nadále páchat velké škody – s katastrofálními dopady.
Vybudování efektivní strategie prevence a zamezení šíření – bio příprava – je nejlepší způsob, jak redukovat riziko globální nákazy. Připravenost vyžaduje koordinaci mezi agenturami a finančníky, nutnou k vytvoření sítí, které umožňují rychlé nasazení a přístup k vakcínám, lékům a protokolům, které limitují přenos choroby. Jednoduše řečeno, příprava na další pandemii neznamená pouze vytváření globálních kapacit, ale také platbu za ně.
To je alespoň ten nápad. Reality bio připravenosti je však mnohem komplikovanější. V prvé řadě brzdí implementaci dlouhodobé preventivní strategie v mnoha zemích absence dedikovaného financování; nová zpráva Světové banky tvrdí, že pouze šest zemí, včetně Spojených států, vzalo tuto hrozbu vážně. Ve stejnou chvíli se zdravotničtí činitelé mnoha částech světa snaží vypořádat s vypuknutím epidemie a to díky nedostatku laboratoří a klinik. A mnoho dotačních agentur, včetně vlád a NGO, obvykle nabízejí pouze jednoleté závazky, což vylučuje dlouhodobé plánování.
Po léta dávají vědci, lékaři a subjekty občanské společnosti najevo znepokojení nad nedostatkem spolehlivých, smysluplných a institucionalizovaných investic do připravenosti na pandemie. Frustrujícím způsobem přišly tyto prosby k vyslyšení skrze vojenské financování na potlačení biologických útoků, vědomě připravených člověkem. Ale i když mohou úmyslná a podlá vyvolání epidemií infekčních nemocí způsobit masivní škody, zůstávají relativně nepravděpodobná. Přirozeně se objevující vypuknutí se naopak objevují pravidelně a jsou mnohem nákladnější, i když postrádají ten senzační "faktor strachu" v podobě bioterorismu.  
Není to tak dávno, kdy se ti z nás, kdo jsme se věnovali prevenci epidemií infekčních chorob, cítili bezpečněji v otázce dostupnosti zdrojů vyžadovaných k přípravě. Na mnoha místech však rozpočty stagnují, nebo dokonce klesají. To je úžasně krátkozraké, vzhledem k relativním nákladům na prevenci versus náklady na reakci. Kolik by kupříkladu stálo vybudovat klinickou a laboratorní infrastrukturu a poskytnout tak trénink potřebný k identifikaci a prevenci nedávnému propuknutí epidemie Eboly v Západní Africe? Je obtížné říct přesná čísla, nepochybuji však, že by to bylo méně než miliardy dolarů vynaložené na zamezení šíření. Připravenost se vyplácí.
Není to jen nedostatek financování, co bije na poplach; jsou to i omezení na nakládání s těmito financemi. Pro grant není neobvyklé, aby byl vymezen pro specifické aktivity, což v kapacitě programu na plnění cílů nechává velké mezery. Donor může například povolit renovaci existující laboratoře, ale ne výstavbu nové; případně mohou peníze podporovat pořízení diagnostického přístroje, ale již ne vyškolení těch, kdo s ním mají pracovat. V mnoha rozvojových zemích nemají mnohdy obce ani fyzické budovy, ve kterých by mohly testovat, monitorovat, či skladovat nebezpečné patogeny. Krátkozraké financování, které přehlíží klíčové elementy celkového pohledu, jsou špatně vynaložené peníze.
Přidejme k těmto výzvám komplikace s vyplácením zaměstnanců či zajišťování spolehlivé dodávky elektřiny a dalších základních služeb, a je zjevné, že příprava na epidemie chorob vyžaduje široké zapojení mezinárodní pomoci. Přísná pravidla výdajů a slabé finanční závazky aktuálně svazují ruce těch, kdo pracují na zamezení dalších vážných vypuknutí epidemií.
Počet překážek, kterým čelí vědci a odborníci na veřejné zdraví v boji o zadržení smrtelných infekčních chorob, je ohromující. K tomu, abychom je překonali, potřebujeme redefinovat to, jak nahlížíme na připravenost, kdy se odkloníme od reaktivní pozice k více proaktivnímu přístupu. Peníze vyhrazené na připravenost musí být alokovány na úroveň, která je dostatečná pro požadovaný účinek. Omezení pro jejich využití by se měla uvolnit. Zdroje financování musí být otevřené, aby umožnily víceroční závazky. Poskytovatelé zdravotní péče a první reakce musí mít adekvátní trénink. A dlouhodobá řešení jako je založení a propojení systémů bio-dozoru by měla být rozšířena a posílena, aby tak umožnila zdravotnickému personálu na celém světě sledovat a informovat o lidských a zvířecích nemocech a plánovat společně obranu.
Veřejné zdraví je nepostradatelným elementem globální bezpečnosti. Selhání ve vhodných investicích do prevence epidemií infekčních chorob nás všechny vystavuje riziku, kdykoliv a kdekoliv se nějaká objeví.