El plan del G20 para la deuda no es suficiente
ISLAMABAD/BOSTON/LONDRES – La crisis de la COVID‑19 llegó en el peor momento posible para la humanidad. A los países más pobres ya les costaba cumplir sus objetivos de desarrollo en un contexto de huracanes, incendios forestales y sequías; y el mundo sólo tiene una década para frenar el incremento de la temperatura global y del nivel de los mares antes de que se vuelva catastrófico y para invertir en modelos de desarrollo con resiliencia climática.
Las economías avanzadas tienen los medios (aunque no siempre la voluntad) para endeudarse barato e implementar paquetes de estímulo inclusivos y ecológicos que les permitan reconstruir mejor después de la COVID‑19. Pero muchas economías emergentes y en desarrollo carecen de esos medios, sobre todo porque sus gobiernos gastan hasta el 70% de sus ingresos en pagos de la deuda externa. Estos países se enfrentan a un dilema: pueden gastar suficiente para proteger la salud pública y reiniciar la economía, o pagar sus deudas y quedar prácticamente sin recursos para enfrentar la pandemia y activar la recuperación económica.
Con la intención de resolver este problema, hace unos meses el G20 instituyó la Iniciativa de Suspensión del Servicio de la Deuda (DSSI por la sigla en inglés), que suspende hasta fines de 2020 la devolución de préstamos oficiales bilaterales de los países más pobres (más tarde la iniciativa se extendió hasta mediados de 2021). Conscientes de la insuficiencia de estas medidas, en una cumbre virtual celebrada los días 21 y 22 de noviembre, los líderes del G20 adoptaron un marco que busca trascender la suspensión de deudas para ofrecer un auténtico alivio de deuda a los países alcanzados por la DSSI.
El hecho de que el G20 acepte la necesidad de un alivio de deuda es bienvenido, pero el nuevo marco es insuficiente, por tres razones. En primer lugar, no reconoce que los países de ingresos medios, hogar de ocho de cada diez personas en el mundo a las que la crisis de la COVID‑19 arrojó a la pobreza extrema, también tendrán problemas para pagar sus deudas. En segundo lugar, el marco carece de un plan creíble para que el sector privado también haga su parte en la provisión de alivio de deuda. Y en tercer lugar, la iniciativa no garantiza que una vez logrado el reinicio de las economías más pobres, estas emprendan una senda ecológica e inclusiva, en la que los gobiernos canalicen los recursos liberados por el alivio de deuda hacia el cumplimiento del Acuerdo de París sobre el clima y los Objetivos de Desarrollo Sostenible.
Hoy las autoridades deben evitar planes de estímulo que serán perjudiciales para la gente y para el planeta. Varios estudios recientes muestran que la inversión verde (por ejemplo, la construcción y readecuación de casas e instalaciones empresariales para una mayor eficiencia energética, el desarrollo de tecnologías innovadoras respetuosas del medioambiente y la capacitación de los trabajadores para su uso) es el modo más seguro de alentar el crecimiento económico. La Agencia Internacional de la Energía y el Fondo Monetario Internacional han llegado a conclusiones similares; el FMI muestra de qué manera un plan de recuperación verde combinado con medidas de apoyo a los hogares será mucho más eficaz que un plan convencional.
Si seguimos aumentando las emisiones de dióxido de carbono, no habrá ninguna economía que salvar después de la destrucción definitiva del sistema climático y de las fuentes naturales de resiliencia. Un estímulo económico que no gire en torno de inversiones respetuosas del medioambiente no es una inversión a largo plazo, sino dinero tirado a la basura y una amenaza para las generaciones futuras.
Subscribe to Project Syndicate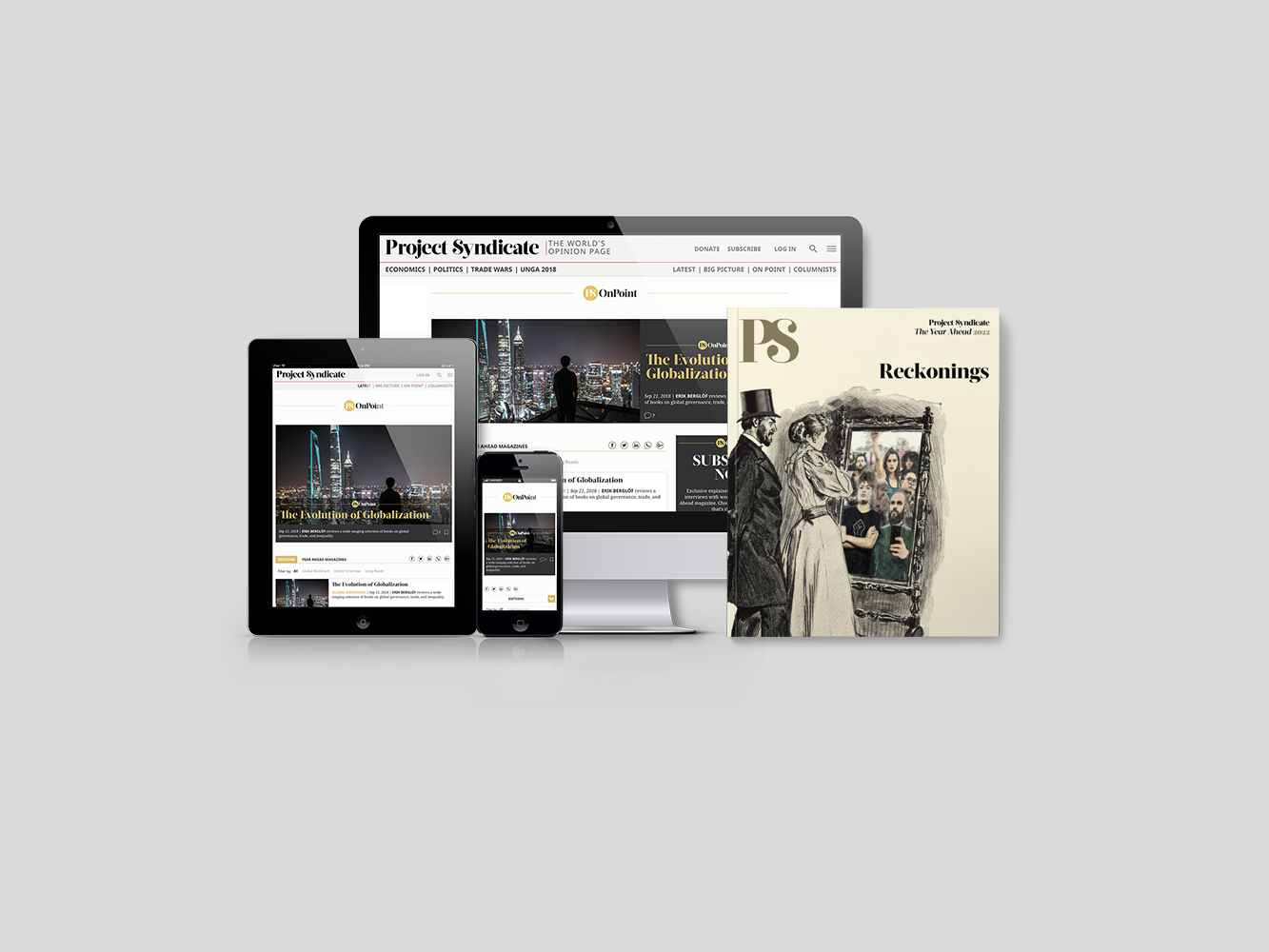 Subscribe to Project Syndicate
Enjoy unlimited access to the ideas and opinions of the world's leading thinkers, including weekly long reads, book reviews, topical collections, and interviews; The Year Ahead annual print magazine; the complete PS archive; and more. All for less than $9 a month.
Por eso, proponemos una nueva iniciativa integral de alivio de deuda centrada en promover una recuperación verde inclusiva. Según este esquema, a los países más pobres con problemas de deuda significativos (según lo determine un análisis mejorado de sostenibilidad de deudas realizado por el FMI y el Banco Mundial) se les ofrecerá una reducción de sus deudas a cambio de que se comprometan a alinear sus políticas económicas y la nueva capacidad de gasto con los objetivos climáticos y de desarrollo.
De modo que estos países obtendrán un alivio de sus deudas con acreedores oficiales en Europa, Estados Unidos y China, y con organismos financieros multilaterales. A los acreedores privados se les pedirá canjear títulos de deuda actuales por un volumen más pequeño de bonos para la recuperación verde. En tanto, para los países con perfiles de deuda más sostenibles que hoy experimentan restricciones fiscales por la pandemia se podrían implementar canjes de deuda por clima o deuda por naturaleza.
Esta iniciativa puede coordinarla el G20 y supervisarla un comité interinstitucional con participación de acreedores públicos y privados, las Naciones Unidas y representantes de la sociedad civil. Lo más importante es que liberará recursos para el gasto respetuoso del medioambiente en salud pública y estímulo económico en los países de ingresos medios y emergentes que más lo necesitan.
Hoy los grandes acreedores internacionales hacen hincapié en su compromiso con la estabilidad climática. China, que ya es el principal acreedor bilateral del mundo, se comprometió hace poco a alcanzar la neutralidad de carbono en 2060; y el presidente electo de los Estados Unidos, Joe Biden, quiere que su país llegue a esa meta en 2050. En tanto, el Instituto de Finanzas Internacionales, que representa a bonistas privados, se declara promotor de iniciativas de mitigación climática y preservación del medioambiente, así como de las finanzas sociales.
La dirigencia de los países ricos tiene una oportunidad histórica de respaldar sus palabras con acciones. La única forma en que los países en desarrollo pueden salir de la crisis de la COVID‑19 y estar listos para seguir una senda ecológica hacia la prosperidad futura es que los acreedores se adapten al mundo pospandemia. Una nueva iniciativa más ambiciosa para el alivio de las deudas, basada en la solidaridad global, puede ayudar a revertir el reciente aumento de la pobreza mundial, reducir dañinas desigualdades y salvar el planeta para las generaciones futuras.
Traducción: Esteban Flamini