Het schuldenplan van de G20 gaat niet ver genoeg
ISLAMABAD/BOSTON/LONDEN – De COVID-19-crisis komt op het slechtst mogelijke moment voor de mensheid. De armste landen hadden al moeite hun ontwikkelingsdoelstellingen te halen als gevolg van cyclonen, bosbranden en droogtes, en de wereld heeft nu nog maar tien jaar de tijd om de stijgingen van de mondiale temperatuur en van de zeespiegel te vertragen voordat deze catastrofaal worden, en te investeren in een klimaatbestendige ontwikkeling.
Geavanceerde economieën hebben wél de middelen – maar niet altijd de wil – om goedkoop te lenen en inclusieve groene stimuleringspakketten in te voeren, teneinde beter van COVID-19 te kunnen herstellen. Maar voor veel opkomende markten en ontwikkelingslanden geldt dit niet, vooral omdat hun regeringen tot wel 70 procent van hun inkomsten besteden aan de aflossing van externe schulden. Deze landen staan nu voor een moeilijke keuze: ze kunnen genoeg uitgeven om de gezondheid van hun burgers te beschermen en hun economie weer op gang te brengen, of ze kunnen hun schulden aflossen en vrijwel geen middelen overhouden om de pandemie aan te pakken en het economisch herstel een nieuwe impuls te geven.
In een poging dit probleem aan te pakken heeft de G20 eerder dit jaar het ʻDebt Service Suspension Initiative' (DSSI) in het leven geroepen, dat de aflossing van bilaterale officiële leningen voor de armste landen tot eind 2020 heeft opgeschort. Later werd dit initiatief verlengd tot medio 2021. De leiders van de G20 hebben ingezien dat deze stappen niet ver genoeg gingen en op hun virtuele top van 21-22 november een raamwerk aanvaard om verder te gaan dan de opschorting van de schuldenaflossing, teneinde de voor DSSI in aanmerking komende landen daadwerkelijk verlichting van de schuldenlast te bieden.
Maar hoewel de aanvaarding door de G20 van de noodzaak van schuldverlichting welkom is, schiet het nieuwe raamwerk op drie punten tekort. Ten eerste wordt niet onderkend dat de middeninkomenslanden, waar acht van de tien mensen wonen die wereldwijd in extreme armoede terecht zijn gekomen als gevolg van de COVID-19 crisis, ook te maken zullen krijgen met schuldenproblemen. Ten tweede ontbreekt in het raamwerk een geloofwaardig plan om ervoor te zorgen dat ook de particuliere sector een rol speelt in de schuldverlichting. En ten derde zal het initiatief er niet voor zorgen dat wanneer armere economieën weer op gang komen, zij een groene en inclusieve weg zullen inslaan, zodat de regeringen de middelen die door de schuldverlichting vrijkomen kunnen doorsluizen naar de verwezenlijking van de klimaatovereenkomst van Parijs en de Duurzame Ontwikkelingsdoelstellingen.
De beleidsmakers van vandaag moeten stimuleringsplannen die zowel de mens als de planeet schade toebrengen vermijden. Uit diverse recente onderzoeken blijkt dat groene investeringen – zoals het bouwen en aanpassen van woningen en bedrijven om energiezuiniger te worden, het ontwikkelen van innovatieve groene technologieën en het opleiden van werknemers om deze te gebruiken – de grootste kans bieden om de economische groei te bevorderen. Het Internationaal Energieagentschap en het Internationaal Monetair Fonds zijn tot soortgelijke conclusies gekomen, waarbij het IMF heeft aangetoond dat een groen herstelplan dat ook de huishoudens ondersteunt, veel beter zal presteren dan een conventioneel plan.
Als de uitstoot van koolstofdioxide zal blijven stijgen, zal er geen economie meer zijn die we nog kunnen redden, omdat ons klimaatsysteem en onze natuurlijke bronnen van veerkracht dan voorgoed zullen zijn verwoest. Een economische stimulans zonder klimaatvriendelijke investeringen is geen investering voor de lange termijn, maar eerder geld dat over de balk wordt gegooid en een bedreiging voor toekomstige generaties.
Subscribe to Project Syndicate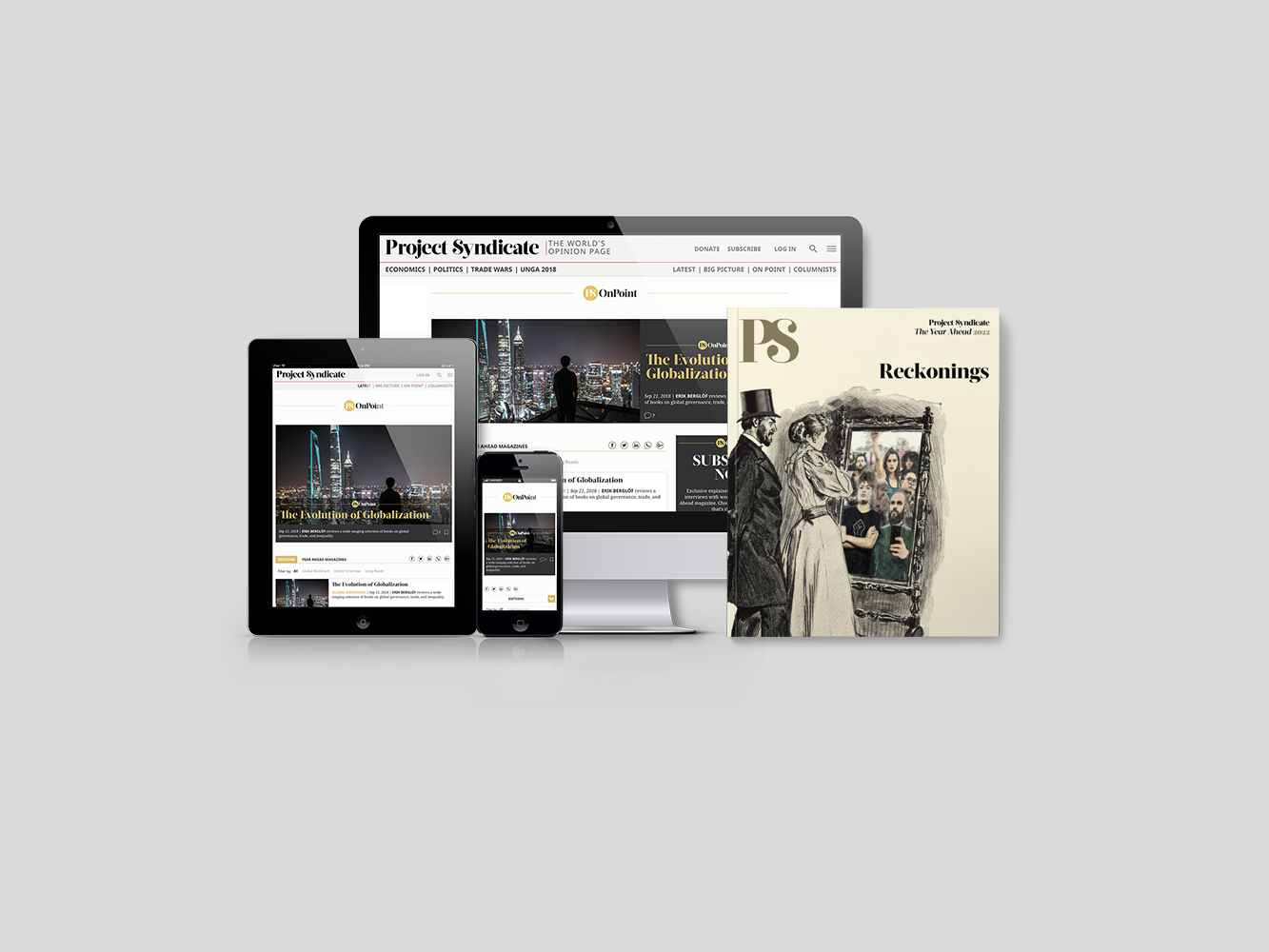 Subscribe to Project Syndicate
Enjoy unlimited access to the ideas and opinions of the world's leading thinkers, including weekly long reads, book reviews, topical collections, and interviews; The Year Ahead annual print magazine; the complete PS archive; and more. All for less than $9 a month.
Daarom stellen we een uitgebreid nieuw schuldverlichtingsinitiatief voor dat is gericht op het bevorderen van een groen en inclusief herstel. In het kader van deze regeling zouden armere landen met aanzienlijke schuldproblemen – zoals bepaald aan de hand van een verbeterde schuldhoudbaarheidsanalyse van het IMF en de Wereldbank – schuldverlichting krijgen, in ruil voor een toezegging om hun economisch beleid en hun nieuwe bestedingscapaciteit af te stemmen op klimaat- en ontwikkelingsdoelstellingen.
Officiële schuldeisers uit Europa, de Verenigde Staten en China, alsmede multilaterale financiële instellingen, zouden schuldverlichting aanbieden. Particuliere schuldeisers zouden bestaande schulden moeten inruilen tegen een kleiner volume aan groene herstelobligaties. Intussen zouden landen met een duurzamer schuldprofiel, die te maken hebben met pandemiegerelateerde budgettaire beperkingen, schuld-voor-klimaat- of schuld-voor-natuur-swaps kunnen aangaan.
Een dergelijk initiatief zou kunnen worden gecoördineerd door de G20 en worden gemonitord door een inter-institutionele stuurgroep van publieke en particuliere schuldeisers, de Verenigde Naties en vertegenwoordigers van het maatschappelijk middenveld. Van cruciaal belang is dat er middelen vrijkomen voor klimaatvriendelijke uitgaven aan de gezondheidszorg en economische impulsen, in de middeninkomenslanden en de opkomende economieën die daar het meest behoefte aan hebben.
Tegenwoordig willen grote internationale schuldeisers graag hun inzet voor klimaatstabiliteit benadrukken. China, nu de grootste bilaterale crediteur ter wereld, heeft onlangs beloofd in 2060 koolstofneutraal te zullen zijn, terwijl de nieuwe Amerikaanse president Joe Biden wil dat Amerika dat doel tegen 2050 bereikt. Ook het Institute of International Finance, dat particuliere obligatiehouders vertegenwoordigt, zegt voorstander te zijn van inspanningen op het gebied van klimaatmitigatie en milieubehoud, en van sociale financiering.
De leiders van de rijke landen hebben een eenmalige kans om de daad bij het woord te voegen. Ontwikkelingslanden kunnen alleen uit de COVID-19-crisis komen en bereid zijn een groene weg naar toekomstige welvaart te bewandelen als hun schuldeisers zich aanpassen aan de post-pandemische wereld. Een stoutmoediger nieuw schuldverlichtingsinitiatief, dat is geworteld in wereldwijde solidariteit, kan helpen om de recente toename van de armoede in de wereld om te buigen, de schadelijke ongelijkheid te verminderen en onze planeet te redden voor toekomstige generaties.
Vertaling: Menno Grootveld