O plano do G20 para a dívida não é suficiente
ISLAMABAD/BOSTON/LONDRES – A crise da COVID-19 apareceu na pior altura possível para a humanidade. Os países mais pobres já enfrentavam dificuldades para cumprirem os seus objectivos de desenvolvimento devido a ciclones, incêndios florestais e secas, e ao mundo resta hoje apenas uma década para abrandar as subidas generalizadas das temperaturas e dos níveis dos oceanos antes de se tornarem catastróficas, e para investir no desenvolvimento da resiliência climática.
As economias avançadas dispõem dos meios (apesar de nem sempre terem vontade) para se endividarem de forma barata e implementarem pacotes inclusivos de estímulo "verde" que permitam uma melhor reconstrução após a COVID-19. Mas muitos mercados emergentes e países em desenvolvimento não estão na mesma situação, especialmente porque os seus governos gastam até 70% das suas receitas no serviço da dívida externa. Estes países enfrentam hoje uma difícil opção: gastar o suficiente para proteger a saúde dos seus cidadãos e permitir a retoma das suas economias, ou pagar as suas dívidas e ficar sem quaisquer recursos para enfrentar a pandemia e permitir a recuperação económica.
Numa tentativa para resolver este problema, o G20 implementou no início do ano a Iniciativa de Suspensão de Pagamento de Dívidas (ISPD), que suspendeu os reembolsos de empréstimos oficiais bilaterais para os países mais pobres até ao fim de 2020. A iniciativa foi posteriormente alargada até meados de 2021. Reconhecendo que estes passos não foram suficientes, os líderes do G20 adoptaram um enquadramento na sua cimeira virtual de 21 e 22 de Novembro que permitirá ir além da suspensão da dívida e proporcionar um verdadeiro perdão da dívida aos países que tenham direito à ISPD.
Mas, embora seja bem-vinda a aceitação por parte do G20 da necessidade para o perdão da dívida, o seu novo enquadramento é insuficiente por três razões. Primeiro, não reconhece que os países de rendimento médio, onde residem globalmente oito em cada dez pessoas que foram empurradas para a pobreza extrema em consequência da crise da COVID-19, também sofrerão de sobreendividamento. Segundo, ao enquadramento falta um plano credível para garantir que o sector privado também desempenha o seu papel no perdão da dívida. E, em terceiro lugar, a iniciativa não garantirá que as economias mais pobres escolham um rumo verde e inclusivo quando recomeçarem a sua actividade, com os governos a canalizarem os recursos libertados pelo perdão da dívida no sentido do cumprimento do acordo de Paris sobre o clima e dos Objectivos para o Desenvolvimento Sustentável.
Os legisladores actuais devem evitar planos de estímulo que prejudiquem as pessoas e o planeta. Vários estudos recentes demonstram que os investimentos verdes (como a construção ou remodelação de casas e empresas para que sejam energeticamente mais eficientes, o desenvolvimento de tecnologias verdes inovadoras e a formação de trabalhadores para que estes as utilizem) são os que com maior probabilidade incentivarão o crescimento económico. O Fundo Monetário Internacional chegou a conclusões semelhantes, com o FMI a demonstrar que um plano de recuperação verde que também apoie as famílias terá resultados muito melhores que um plano convencional.
Se continuarmos a aumentar as emissões de dióxido de carbono, não haverá uma economia para salvar, depois do nosso sistema climático e das nossas fontes naturais de resiliência terem sido completamente destruídos. Um estímulo económico que não esteja centrado em investimentos amigos do clima não é um investimento para o longo prazo, mas antes dinheiro atirado à rua e uma ameaça para as gerações futuras.
Subscribe to Project Syndicate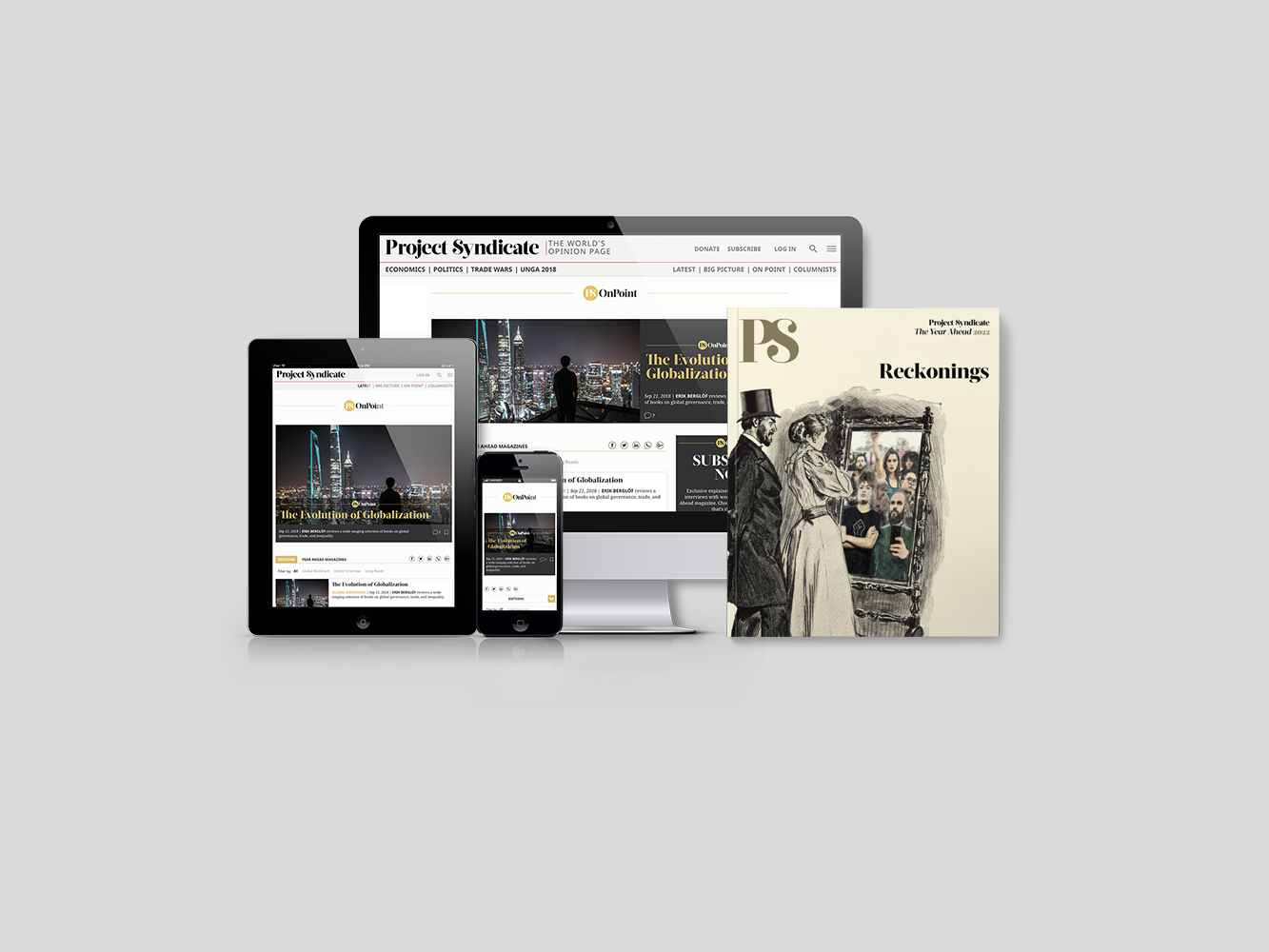 Subscribe to Project Syndicate
Enjoy unlimited access to the ideas and opinions of the world's leading thinkers, including weekly long reads, book reviews, topical collections, and interviews; The Year Ahead annual print magazine; the complete PS archive; and more. All for less than $9 a month.
Por conseguinte, propomos uma nova iniciativa abrangente para o perdão da dívida concentrada na promoção de uma recuperação verde e inclusiva. Ao abrigo deste regime, os países mais pobres com problemas de endividamento significativo (comprovados por uma análise da sustentabilidade do seu endividamento realizada pelo FMI e pelo Banco Mundial) receberiam um perdão da dívida por troca de um compromisso para alinharem as suas políticas económicas e capacidade renovada de despesa com objectivos climáticos e de desenvolvimento.
Os credores oficiais da Europa, dos Estados Unidos e da China, bem como as instituições financeiras multilaterais, proporcionariam o perdão da dívida. Os credores privados teriam de permutar as dívidas existentes por um menor volume de obrigações para a recuperação verde. Entretanto, os países com perfis de endividamento mais sustentáveis que sofram problemas fiscais relacionados com a pandemia poderiam envolver-se em permutas de dívida por clima ou de dívida por natureza.
Esta iniciativa poderia ser coordenada pelo G20 e monitorizada por uma comissão gestora interinstitucional que envolva credores públicos e privados, pelas Nações Unidas e por representantes da sociedade civil. Fundamentalmente, libertaria recursos que poderiam ser aplicados em estímulos e na saúde nas economias de rendimento médio e emergentes que deles mais necessitem.
Actualmente, os grandes credores internacionais estão desejosos de realçar o seu compromisso com a estabilidade climática. A China, que é hoje o maior credor bilateral do mundo, prometeu recentemente atingir a neutralidade carbónica até 2060, enquanto o presidente eleito dos EUA, Joe Biden, quer que a América atinja essa meta até 2050. Do mesmo modo, o Instituto de Finanças Internacionais, que representa os detentores privados de obrigações, afirma que promove esforços de mitigação climática e de preservação ambiental, para além de financiamentos sociais.
Os líderes dos países ricos têm uma oportunidade que ocorre uma vez em cada geração para juntarem as palavras às acções. Os países em desenvolvimento só poderão emergir da crise da COVID-19 e estar preparados para prosseguir um rumo verde à prosperidade futura se os seus credores se adaptarem ao mundo pós-pandemia. Uma nova e mais ousada iniciativa de perdão de dívida assente na solidariedade global pode ajudar a inverter o recente aumento da pobreza em todo o mundo, a reduzir desigualdades prejudiciais e a conservar o nosso planeta para as gerações futuras.