Garant staan voor mensen die niet bankieren
TORONTO – In een oceaan van slecht nieuws sluimert er ten minste één zonnige krantenkop aan de horizon. De nieuwste cijfers van de Wereldbank over bankrekeningen van individuen, die komende lente worden vrijgegeven, zullen laten zien dat het aantal mensen dat een rekening bij een bank of andere officiële financiële institutie heeft gegroeid is.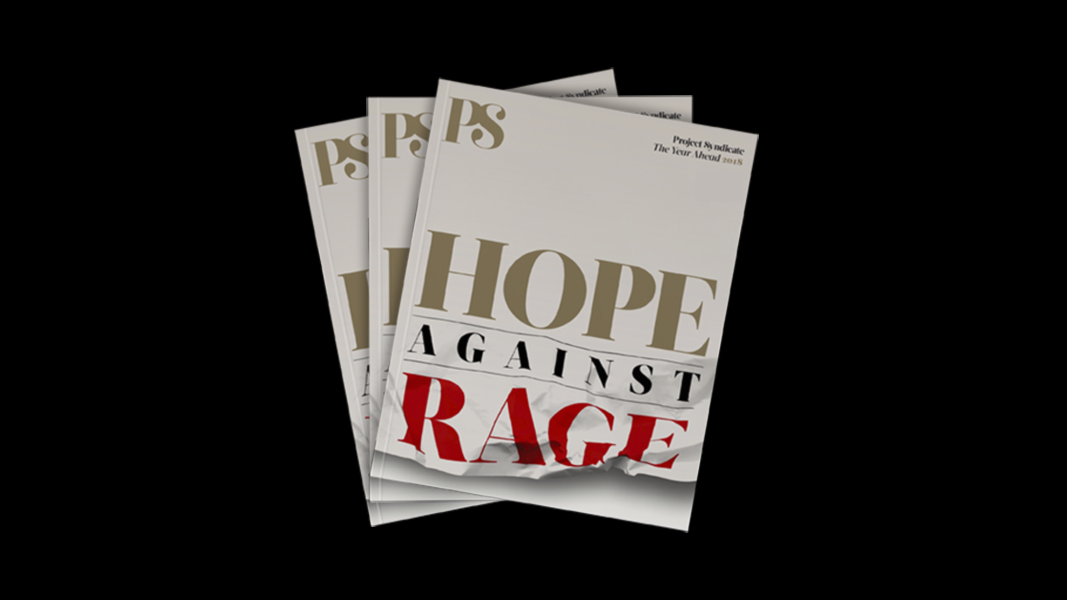 The Year Ahead 2018
The world's leading thinkers and policymakers examine what's come apart in the past year, and anticipate what will define the year ahead.
De laatste keer dat de Wereldbank zijn Global Findex rapport publiceerde in april 2015 hadden een geschatte 700 miljoen volwassenen vooral in ontwikkelingslanden gedurende de voorafgaande drie jaar toegang tot financiële diensten gekregen. Dit droeg bij aan een groei van 21% in het wereldwijde aantal 'bankierende' individuen. Omdat een bredere toegang tot financiële diensten helpt een weg uit de armoede te creëren is elke stijging in deze getallen een positief teken voor menselijke ontwikkeling.
Maar mijn organisatie zal wanneer dit nieuwe rapport uitkomt niet de victorie kraaien. Wat de data van de Wereldbank ook laten zien, een universele financiële inclusie voor 'werelds armsten blijft toekomstmuziek.
Op dit moment zijn ongeveer twee miljard volwassenen nog steeds uitgesloten van formele financiële diensten. Excessieve documentatievereisten, hoge betaalkosten, beperkte toegang tot bankfilialen, en de perceptie dat financiële instituties 'alleen voor de rijken' zijn zijn de meest hardnekkige obstakels die overkomen moeten worden.
Bij de Mastercard Foundation zijn we toegewijd om deze barrières voor 's werelds armsten op te heffen. Deze maand belegden we in Accra, Ghana het vijfde jaarlijkse Symposium on Financial Inclusion, waar we honderden aanbieders van financiële diensten, beleidsmakers, academici, en ontwikkelingsexperts bijeenbrachten om te onderzoeken hoe we de financiële inclusie kunnen vergroten en verdiepen.
Wij organiseren deze mondiale conferentie sinds 2013, en elk jaar komt er een bekende zorg naar voren: financiële instituties zouden zich meer moeten richten op de behoeften van hun armste cliënten. Omdat banken het gedrag en de aspiraties van arme klanten vaak niet in overweging nemen bieden ze niet altijd de producten en diensten aan die de armen nodig hebben. Wanneer de prioriteiten van de industrie zouden veranderen zouden de barrières voor inclusie kleiner worden.
Het omdraaien van deze trend is makkelijker dan het momenteel lijkt. Wanneer mensen welvaren doen banken dit tenslotte ook. Arme mensen neigen meer geld te sparen wanneer ze toegang hebben tot bankrekeningen of mobiele betalingen kunnen doen. Sparen brengt een bredere algemene welvaart met zich mee. Kinderen doen het beter op school wanneer hun  ouders makkelijk schoolgeld kunnen betalen. Vrouwen krijgen meer middelen om een bedrijf te beginnen. Arme gezinnen kunnen beter omgaan met negatieve schokken zoals misoogsten, ziekte, of natuurrampen.
De positieve economische domino-effecten zijn helder. Met bankrekkingen kunnen beginnende ondernemers hun kredietwaardigheid opbouwen en geld aftappen van verantwoordelijke, formele kredietverstrekkers. En met kapitaal kunnen kleine ondernemingen tot grotere bedrijven uitgroeien waarbij ze anderen in dienst nemen, vooral jonge mensen.
Technologie heeft de afgelopen jaren de kloof helpen dichten. Het succes van digitale betalingsplatforms, zoals de M-Pesa mobiele app in Kenia, demonstreert hoe snel kwetsbare cliënten goedkope producten en diensten oppikken en gebruiken wanneer ze zijn ontworpen met de behoeften van de gebruikers in het achterhoofd.
Bovendien bedenken financiële technologiefirma's in Afrika en Azië innovatieve manieren om data te analyseren die wordt gegenereerd door de activiteiten van arme mensen, en gebruiken deze data om betere financiële diensten te ontwerpen en aan te bieden. Niet-traditionele benaderingen zijn ook in opkomst, zoals het bereiken van niet bankierende armen door middel van kleine en onafhankelijke firma's die ze al gebruiken en vertrouwen.
Maar het grootse gedeelte van de zorgplicht voor inclusie zal bij financiële instituties blijven liggen. Een argument dat ik vaak hoor is dat de financiële dienstensector risicomijdend is. Gegeven de fiduciaire verplichtingen die ze aan hun klanten hebben is dit geen geheel slechte eigenschap. Toch moeten banken en andere financiële instituties zich realiseren dat risicoprotectie prima compatibel is met diensten voor arme klanten.
Door de behoeften van armen te negeren laten financiële instituties een enorme potentiele markt links liggen. Om honderden miljoenen nieuwe cliënten te bereiken is het enige dat wereldwijde financiële instituties moeten doen spreekwoordelijk in de schoenen van een arm iemand gaan staan. Ze zouden dan zien dat niemand buitengesloten mag worden vanwege inaccurate, gedateerde, of onjuiste aannames.
Vandaag de dag profiteren meer mensen dan ooit van toegang tot moderne en verantwoordelijke financiële diensten. Ongetwijfeld zullen de Wereldbank-data van volgend jaar nog meer vooruitgang laten zien. Maar om een wereld te scheppen waar niemand wordt buitengesloten moet de sector de behoeften van arme cliënten tot kern van haar zakenstrategie maken. Pas dan zal het goede nieuws over financiële inclusie groot nieuws worden.
Vertaling Melle Trap