Vers un partenariat privilégié entre l'UE et le Royaume-Uni
BERLIN – Après la victoire écrasante de Boris Johnson aux élections législatives britanniques du mois de décembre, le Royaume-Uni est désormais voué à quitter l'Union européenne le 31 janvier 2020. Johnson peut compter sur une majorité parlementaire claire pour obtenir un accord autour d'une sortie ordonnée hors du bloc. Bien que de longues et difficiles négociations s'annoncent pour le Royaume-Uni et l'Union européenne autour de la conclusion d'un accord commercial mutuellement bénéfique, le Brexit en lui-même est désormais une certitude.
Que cela signifiera-t-il pour l'Europe ? Le Royaume-Uni est la deuxième plus grande économie nationale de l'UE, l'une des deux seules puissances nucléaires européennes, et il occupe un siège permanent conférant droit de veto au Conseil de sécurité des Nations Unies (aux côtés de la France). Le pays a toujours été d'une importance vitale pour l'Europe, à la fois culturellement et historiquement. Chaque fois que la liberté et la sécurité de l'Europe ont été menacées, le Royaume-Uni est toujours intervenu pour prendre sa défense.
Ce que le Brexit signifiera pour le Royaume-Uni reste encore à constater. Beaucoup dépendra non pas de l'accord de sortie, mais de la manière dont le pays naviguera sur les eaux d'un XXIe siècle aux conditions changeantes. De son côté, l'UE ne sortira pas renforcée de cette situation de départ du Royaume-Uni. C'est un poids lourd géopolitique et militaire qui prend le large, à une heure où le président américain Donald Trump sème par ailleurs le doute quant à la garantie de sécurité apportée de longue date par les États-Unis.
Le Brexit n'aura en revanche que peu d'effet sur la politique européenne de sécurité. Les intérêts sécuritaires respectifs des deux camps sont restés inchangés tout au long du feuilleton du Brexit. L'intégration européenne repose sur le marché unique de l'UE (union douanière et espace judiciaire commun), et non sur des accords militaires conjoints. Dans le contexte du Brexit, cette distinction pourrait se révéler avantageuse, car bien que les deux camps soient voués à défendre des intérêts divergents sur le plan économique, ils continueront de partager les mêmes préoccupations sur le plan de la sécurité.
En revanche, dans le cas où ni le Royaume-Uni, ni l'UE n'inclurait les questions de sécurité dans les négociations sur le Brexit, les conditions créées pourrait aboutir à une issue perdant-perdant. Car tout ce qui menacera la sécurité ou la stabilité de l'Europe continentale s'inscrira également à l'encontre des intérêts britanniques. Que le Royaume-Uni soit ou non membre de l'UE, il lui faudra être solidaire de l'UE lorsqu'il s'agira de faire face à des problématiques telles que les migrations et le terrorisme.
De même, une approche commune au Royaume-Uni et à l'UE vis-à-vis de la Russie et de la Chine semble inévitable. La seule véritable interrogation réside dans la forme de cadre institutionnel la plus susceptible de faciliter une coopération basée sur la confiance, sur ces fronts géopolitiques de plus en plus importants. L'outil qui vient à l'esprit est celui d'un « partenariat privilégié », concept précédemment avancé par les chrétiens-démocrates allemands dans la démarche consistant pour l'UE à maintenir des relations constructives avec la Turquie en l'absence d'accession du pays au bloc.
Subscribe now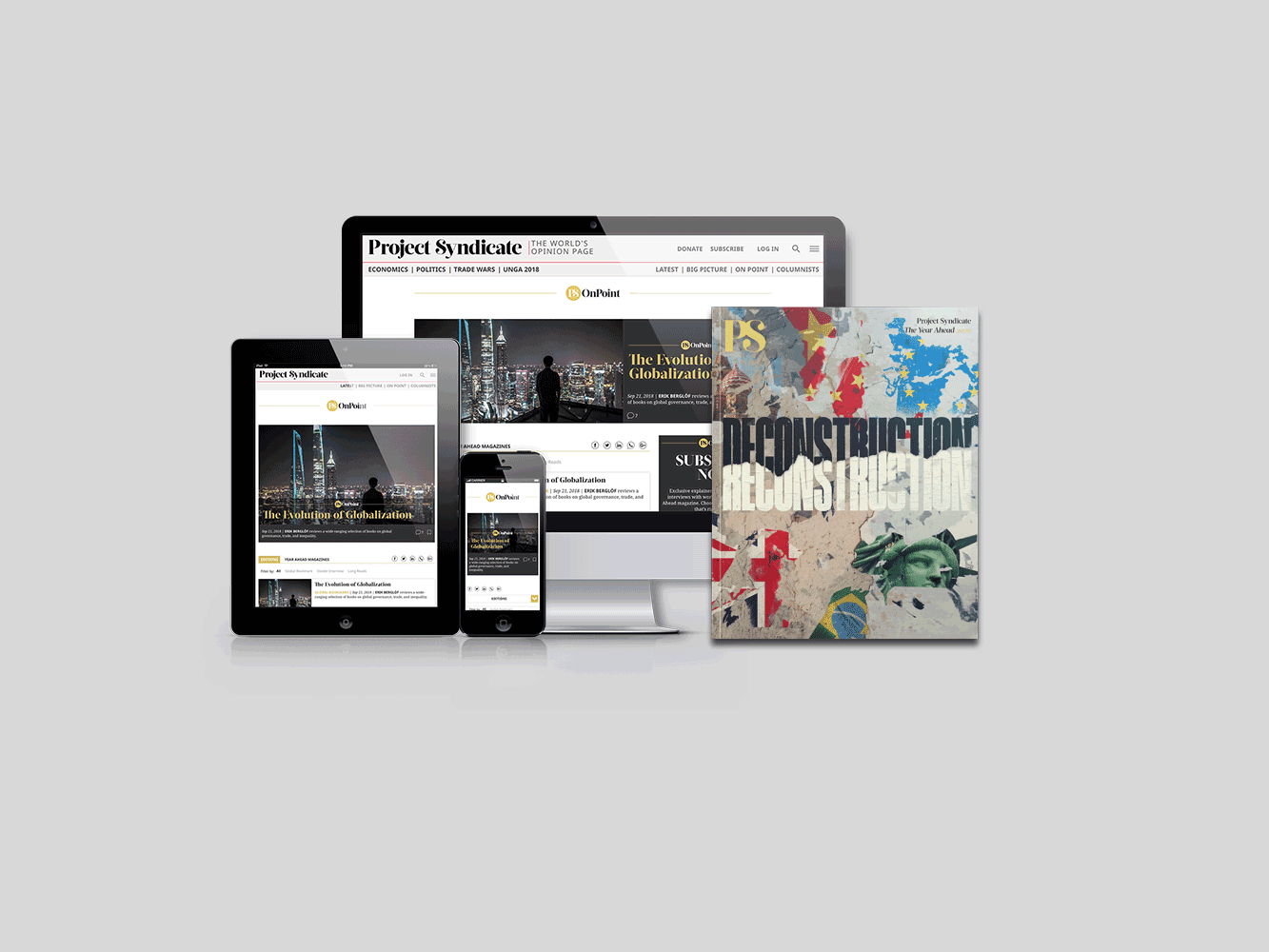 Subscribe now
Subscribe today and get unlimited access to OnPoint, the Big Picture, the PS archive of more than 14,000 commentaries, and our annual magazine, for less than $2 a week.
L'idée n'a certes pas fonctionné concernant la Turquie, tout simplement parce que les conditions préalables à ce partenariat n'existaient pas du côté turc. Le cas britannique est cependant très différent, puisque le pays viendra tout juste de quitter l'UE, après plusieurs décennies d'appartenance au bloc. Les intérêts des deux camps étant d'ores et déjà alignés, il ne leur reste plus qu'à décider du degré d'étroitesse de la future relation de coopération. Je pense personnellement qu'elle devrait être aussi étroite que possible, et qu'il s'agirait pour les deux camps de laisser le passé appartenir au passé. Dans l'élaboration d'une relation nouvelle, nous devons user pleinement de nos liens de proximité ainsi que de notre connaissance intime l'un de l'autre.
Il est essentiel qu'un partenariat privilégié entre l'UE et le Royaume-Uni couvre tous les domaines d'intérêts communs : échanges commerciaux, collaboration scientifique, changement climatique, migrations, terrorisme, cybersécurité, et initiatives en matière de politique étrangère et de développement commune. Toute problématique touchant à des intérêts communs devra être intégrée à l'accord futur, et faire l'objet de procédures de collaboration.
Reste à savoir si le Royaume-Uni structurera sa politique de sécurité autour de ses intérêts communs avec l'Europe, ou si le pays se réorientera vers les États-Unis. L'équilibrage des intérêts respectifs de chaque acteur de l'Atlantique Nord ne sera pas chose facile, notamment en présence de Trump au pouvoir. Quoi qu'il en soit, l'UE et le Royaume-Uni devront privilégier un format institutionnalisé, structuré selon les contours du Conseil européen ou de conseils spécialisés majeurs au sein de l'UE. Ceci permettra à chaque camp de maintenir l'autre pleinement informé de sa position sur les questions de sécurité.
Autre interrogation, le futur développement économique du Royaume-Uni lui permettra-t-il de maintenir son niveau actuel de dépenses consacrées à la défense dans le cadre de l'OTAN ? Sur le plan de la sécurité européenne, il s'agira probablement de la plus importante question géopolitique soulevée par le Brexit.
À l'issue de bien des difficultés et confusions, la décision effective du Brexit est désormais derrière nous. Les deux camps vont maintenant devoir trouver les moyens de coopérer plus étroitement, en particulier dans l'élaboration d'une politique étrangère et de sécurité commune. Les positions géopolitiques de la Chine et de la Russie n'ont pas changé au simple motif d'un Brexit, de même que la menace terroriste reste une réalité. Les défis collectifs que représentent les migrations, le changement climatique et bien d'autres problématiques demeureront, auxquels il s'agira pour l'UE comme pour le Royaume-Uni de s'attaquer efficacement.
Traduit de l'anglais par Martin Morel