Hacia una alianza privilegiada entre la EU y el Reino Unido
BERLÍN – Luego de la victoria arrolladora de Boris Johnson en la elección general del Reino Unido este mes, Gran Bretaña ahora va camino a abandonar la Unión Europea el 31 de enero de 2020. Johnson tiene una clara mayoría parlamentaria con la cual garantizar un acuerdo para una salida ordenada del bloque. Si bien el Reino Unido y la UE ahora enfrentan negociaciones largas y difíciles para establecer un acuerdo comercial de beneficio mutuo, el Brexit en sí hoy es una certeza.
¿Qué significará esto para Europa? El Reino Unido es la segunda economía nacional más grande de la UE, una de sólo dos potencias nucleares europeas y un miembro permanente y con derecho a veto del Consejo de Seguridad de las Naciones Unidas (junto con Francia). El país siempre ha sido de vital importancia para Europa, tanto cultural como históricamente. Cuando la libertad y la seguridad de Europa han estado en juego, Gran Bretaña ha salido probadamente en su defensa. 
Qué significará el Brexit para el Reino Unido todavía está por verse. Mucho dependerá no del acuerdo de salida, sino de cómo el país transite las condiciones cambiantes del siglo XXI. En cuanto a la UE, el retiro del Reino Unido obviamente no dejará al bloque más fuerte. Un peso pesado geopolítico y militar está partiendo y lo está haciendo en un momento en que el presidente norteamericano, Donald Trump, ha puesto en duda la garantía de seguridad de larga data de Estados Unidos.
Sin embargo, el Brexit tendrá poco efecto en la política de seguridad europea. Los respectivos intereses de seguridad de ambas partes no han cambiado durante el drama del Brexit. La integración europea se basa en el mercado único de la UE (la unión aduanera y una zona judicial común), no en acuerdos militares conjuntos. En el contexto del Brexit, esta distinción podría resultar ventajosa porque, aunque cada lado represente intereses divergentes desde un punto de vista económico, seguirán compartiendo las mismas cuestiones de seguridad.
Pero si el Reino Unido o la UE quisieran incluir cuestiones de seguridad en las negociaciones del Brexit, esto crearía las condiciones para un resultado donde todos saldrían perdiendo. Cualquier cosa que amenace la seguridad o estabilidad de la Europa continental también irá en contra de los intereses británicos. Más allá de si el Reino Unido es un estado miembro de la UE o no, tendrá que actuar en solidaridad con la UE cuando confronte cuestiones como la migración y el terrorismo.
De la misma manera, una estrategia conjunta del Reino Unido y la UE para con Rusia y China parece inevitable. El único interrogante real es qué forma de marco institucional facilitaría mejor una cooperación basada en la confianza en estos frentes geopolíticos cada vez más importantes. Una herramienta que resuena en mi cabeza es una "alianza privilegiada", el concepto propiciado anteriormente por los demócrata-cristianos alemanes para cómo la UE podía mantener relaciones constructivas con Turquía sin un acceso de ese país al bloque.
Subscribe now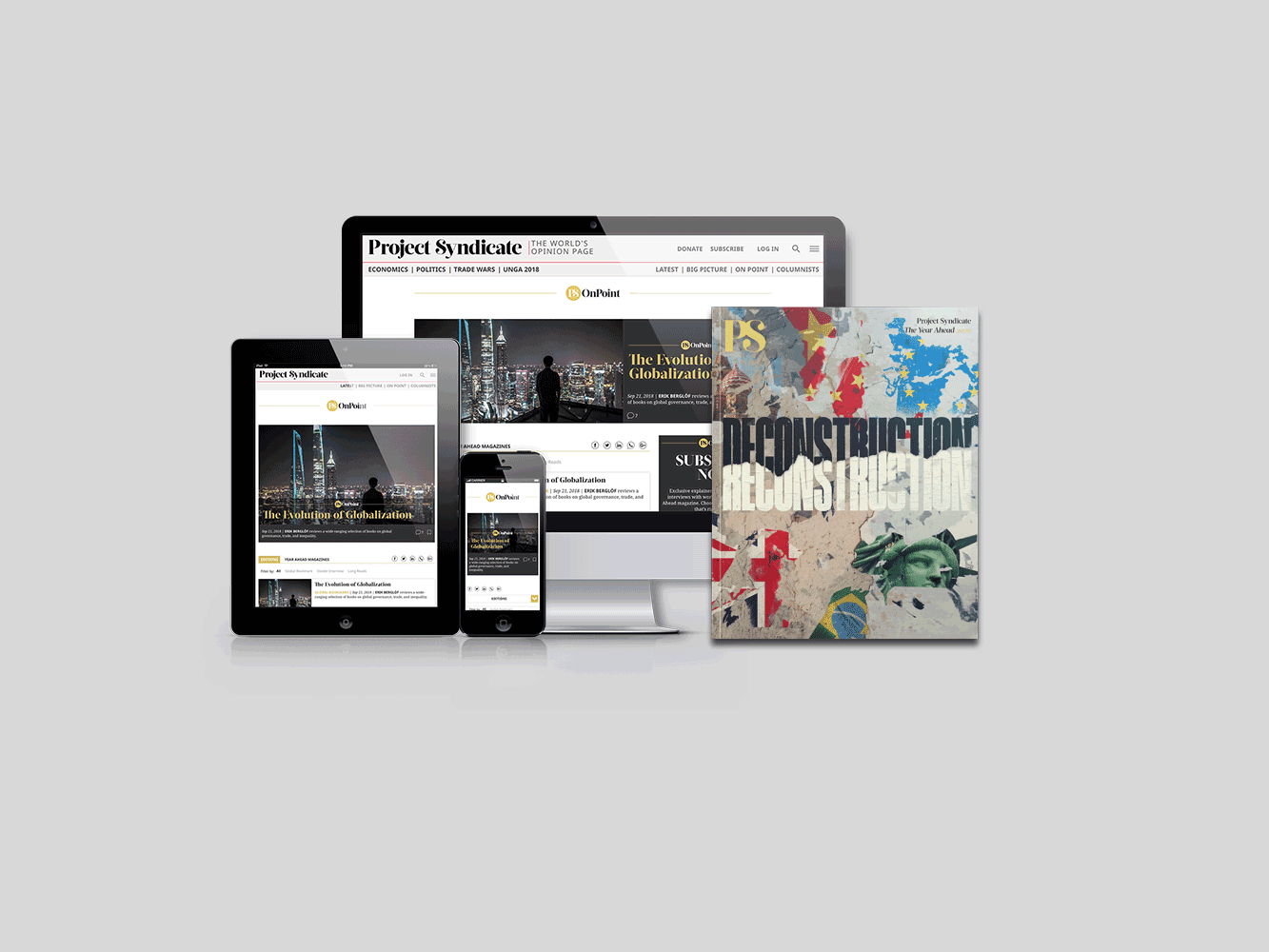 Subscribe now
Subscribe today and get unlimited access to OnPoint, the Big Picture, the PS archive of more than 14,000 commentaries, and our annual magazine, for less than $2 a week.
Sin duda, esta idea no ha funcionado del todo bien con respecto a Turquía, simplemente porque las condiciones previas para que se diera no existían del lado turco. Pero el caso británico es totalmente diferente, porque ese país habrá abandonado la UE después de haber pertenecido a ella durante décadas. Con los intereses de ambas partes ya alineados, sólo necesitan decidir cuán estrecha debería ser la futura relación de cooperación. Yo, por mi parte, creo que debería ser lo más estrecha posible, y que ambas partes deberían dejar que el pasado sea pisado. Al diseñar una nueva relación, deberíamos hacer pleno uso de nuestras conexiones estrechas y de nuestro íntimo conocimiento mutuo.
Una alianza privilegiada entre la UE y el Reino Unido debería involucrar a todas las áreas de interés común, desde el comercio, la colaboración científica y el cambio climático hasta la migración, el terrorismo, la seguridad informática y las iniciativas conjuntas de política exterior y desarrollo. Cualquier cuestión que toque los intereses comunes debería ser incluida en el futuro acuerdo, y ser objeto de procedimientos de colaboración.
Todavía está por verse si el Reino Unido estructurará su política de seguridad en torno de sus intereses comunes con Europa o si se reorientará hacia Estados Unidos. Equilibrar los respectivos intereses de cada actor en la zona del Atlántico Norte no será tarea fácil, especialmente mientras Trump continúe en el poder. Pero, en cualquier caso, la UE y el Reino Unido deberían perseguir un formato institucionalizado estructurado según las líneas del Consejo Europeo o de consejos especialistas importantes dentro de la UE. Esto permitiría que cada lado mantenga al otro plenamente al tanto de su posición sobre cuestiones de seguridad.
Otro interrogante es si el futuro desarrollo económico del Reino Unido le permitirá mantener su nivel actual de gasto en defensa al interior de la OTAN. Desde una perspectiva de seguridad europea, ésta probablemente sea la cuestión geopolítica más importante que surja del Brexit.
Después de mucho dolor y confusión, la decisión del Brexit hoy, efectivamente, es cosa del pasado. De cara hacia adelante, ambas partes tendrán que encontrar maneras de cooperar más estrechamente, en especial en lo que concierne a forjar una política conjunta de seguridad y exterior. Las posturas geopolíticas de China y Rusia no han cambiado por el Brexit, como tampoco ha disminuido la amenaza del terrorismo. Los desafíos colectivos planteados por la migración, el cambio climático y muchas otras cuestiones todavía no son claros, y será responsabilidad de la UE y del Reino Unido manejarlos de manera efectiva.