Der Brexit und die geopolitischen Folgen
BERLIN – Die Entscheidung ist mit der großen Mehrheit für Boris Johnson bei den britischen Wahlen endgültig gefallen. Großbritannien wird mit dem Ablauf des kommenden Januars 2020 definitiv die EU verlassen, die Quälerei mit dem Brexit hat damit hoffentlich ein Ende.
Boris Johnson hat jetzt eine eindeutige Mehrheit für den geordneten Austritt aus der EU im britischen Parlament, auch wenn noch lange und schwierige Verhandlungen zwischen Brüssel und London im kommenden Jahr warten, um eine Freihandelszone zum gegenseitigen Vorteil der beiden Nachbarn zu realisieren.
Auf dem Weg liegen noch erhebliche Stolpersteine, aber eines ist klar: Der Austritt wird kommen, Brexit ist ein Faktum. Mit Großbritannien verlässt nicht nur die zweitgrößte Volkswirtschaft die EU und ihren gemeinsamen Markt, sondern auch eine von zweien (gemeinsam mit Frankreich) europäischen Nuklearmächten und ständigen Sicherheitsratsmitgliedern der UN mit Vetorecht. Kulturell und historisch war das Vereinigte Königreich für Europa von überragender Bedeutung. Immer, wenn es um Europas Freiheit und die Abwehr eines Hegemons gegangen war, war auf Großbritannien Verlass.
Dass der Austritt des Vereinigten Königreichs aus der EU Europa nicht stärken wird, liegt auf der Hand; was genau der Austritt aus der EU für das Land heißen wird, bleibt abzuwarten, denn es wird sehr von den Details, nicht des Austritts, sondern von der generellen Zukunftsgestaltung des Landes unter den Bedingungen des 21. Jahrhunderts abhängen.
Aber mit dem Vereinigten Königreich verlässt auch ein geo- und sicherheitspolitisches Schwergewicht die EU, historisch der traditionelle Garant für europäische Sicherheit und Freiheit die Europäische Union, und das in der Gegenwart von Donald Trump und seiner Infragestellung der amerikanischen Sicherheitsgarantie für Europa. Was also werden die geo- und sicherheitspolitischen Folgen des Brexit für den europäischen Kontinent sein? Auf den ersten Blick wird sich sicherheitspolitisch nicht viel ändern, denn weder die geopolitische Lage noch die sicherheitspolitischen Interessen der beiden Seiten in dem Brexitdrama haben sich geändert.
Die EU ist auf dem gemeinsamen Markt, der Zollunion und dem gemeinsamen Rechtsraum gebaut, nicht aber auf gemeinsamer militärischer Sicherheit. Im Zusammenhang mit den Folgen des Brexit erweist sich diese Tatsache als Vorteil, solange die Beteiligten nicht auf die Idee kommen, die Sicherheitsfragen in die Brexit-Verhandlungen hineinzuziehen. Ein solcher Schritt würde nur Verlierer produzieren, denn die Interessen der beiden Seiten des Kanals sind, jenseits der unterschiedlichen Interessen bei den Brexit Verhandlungen, unverändert.
Subscribe now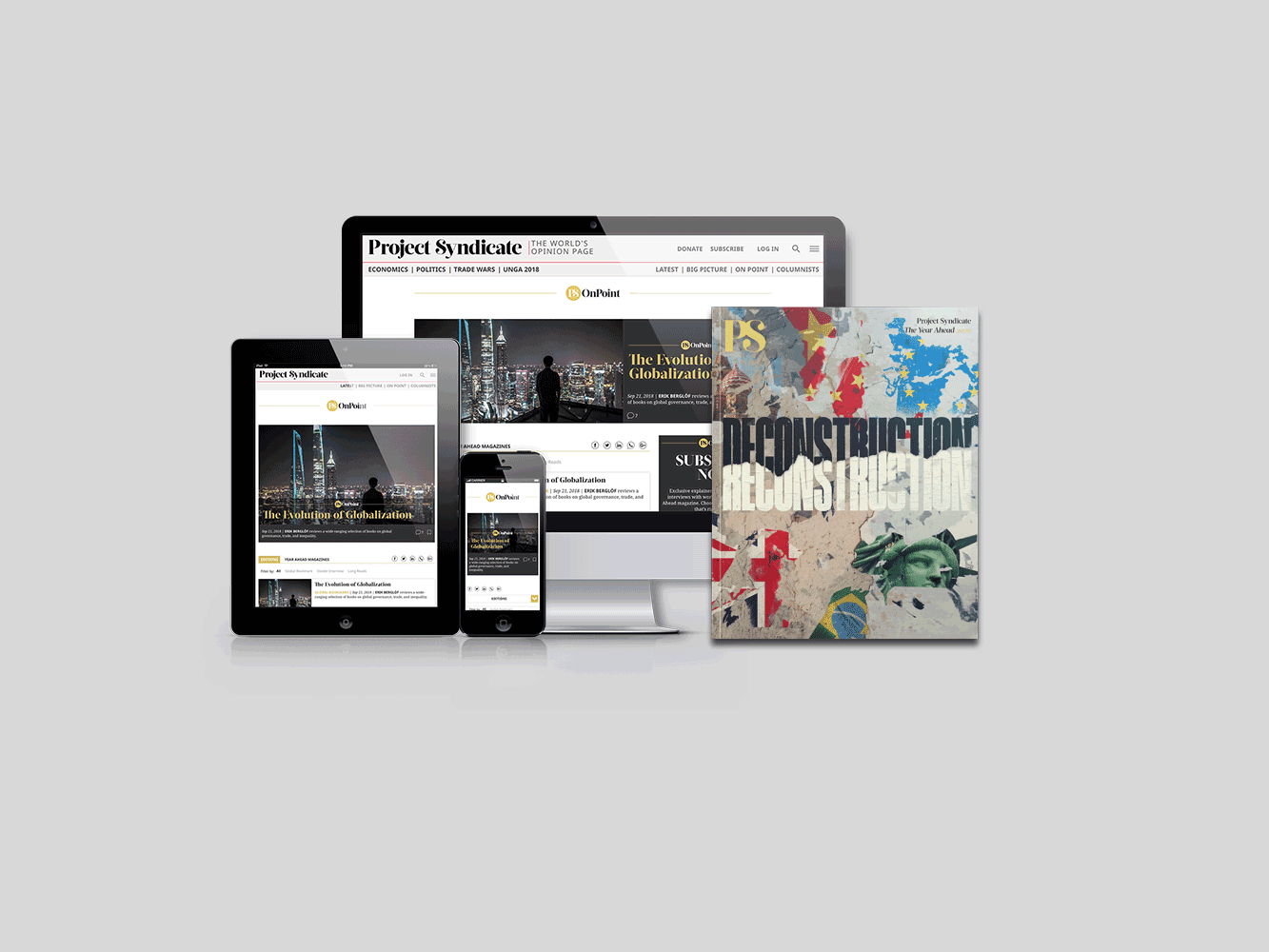 Subscribe now
Subscribe today and get unlimited access to OnPoint, the Big Picture, the PS archive of more than 14,000 commentaries, and our annual magazine, for less than $2 a week.
Hier zählt allein die geopolitische Lage. Jegliche Gefährdung der europäischen Sicherheit, oder auch nur die versuchte Destabilisierung des europäischen Kontinents, ist zugleich auch gegen die elementarsten Sicherheitsinteressen des Vereinigten Königreichs gerichtet und wird dieses, egal ob Mitglied der EU oder nicht, zum Handeln und zur Solidarität zwingen. Dies wird auch und gerade für die Frage der Migration gelten, bei der es auch in Zukunft eine enge Kooperation zwischen der EU und Großbritannien wird geben müssen, ebenso wie bei der Terrorabwehr.
Es spricht auch viel dafür, dass die EU und Großbritannien an einer gemeinsamen Russland- und Chinapolitik festhalten. Die Frage dabei wird nur sein, in welchem institutionellen Rahmen sich diese enge und vertrauensvolle Kooperation vollziehen soll.
Es bietet sich dazu der Aufbau des Instruments einer "privilegierten Partnerschaft" an. Diese Idee wurde von den deutschen Christdemokraten gegenüber dem Versprechen der Mitgliedschaft der Türkei in der EU entwickelt, um die Türkei von der Mitgliedschaftsperspektive abzubringen. Dort hatte diese Idee niemals funktioniert, weil schlicht die Bedingungen dazu auf türkischer Seite nicht gegeben waren.
Der Fall Großbritannien ist völlig anders gelagert, denn das Land ist nach einem langen, schmerzhaften Prozess aus der EU ausgetreten, und es wird jetzt darum gehen, wie eng, wie vertrauensvoll die zukünftige Zusammenarbeit zwischen den beiden Nachbarn auf der Grundlage gemeinsamer Interessen und Werte sein wird. Ich meine, sie sollte so eng wie möglich ausfallen, und beide Seiten sollten die Vergangenheit hinter sich lassen, ja die aus der ehemaligen Mitgliedschaft herrührende intime Kenntnis und enge Verbundenheit  zur Gestaltung der neuen Nachbarschaft zu nutzen versuchen. Man kennt sich schließlich bis ins Detail.
Eine solche "privilegierte Partnerschaft" sollte alle Bereiche umfassen, die von gemeinsamen Interesse sind: Freihandelszone, wissenschaftliche Zusammenarbeit, Klimaschutz, Migration, Terrorismus, Cybersicherheit, gemeinsame außenpolitische und entwicklungspolitische Initiativen, kurz alles was im gemeinsamen Interesse ist, und das Verfahren der Zusammenarbeit.
In der Außen- und Sicherheitspolitik sollte man daran arbeiten, ein festes, institutionalisiertes Zweierformat (EU + GB) nach europäischen Räten oder wichtigen Fachräten zu etablieren, um den engen Partner zu unterrichten und eine vertrauensvolle Abstimmung der jeweiligen Positionen zu betreiben.
Sicherheitspolitisch wird sich die Frage stellen, wieweit Großbritannien den gemeinsamen Interessen mit Europa verbunden bleibt oder sich völlig in Richtung USA orientieren wird. Der Ausgleich der Interessen im nordatlantischen Raum wird, zumindest solange Donald Trump regiert, alles andere als einfach werden.
Und zweitens, ob die zukünftige wirtschaftliche Entwicklung des Vereinigten Königreichs das Niveau des britischen Sicherheitsbeitrags wird aufrechterhalten lassen oder nicht. Dies wird geopolitisch aus europäischer Sicht die wohl wichtigste Frage des Brexits unter dem Gesichtspunkt der europäischen Sicherheit sein.
Die Entscheidung über den Brexit, so schmerzhaft er emotional und historisch gesehen, für viele beiderseits des Kanals auch immer sein mag, liegt hinter uns und zwingt zugleich beide Seiten zu einer engen Zusammenarbeit und bietet neue Gestaltungschancen, vor allem auf dem Gebiet einer gemeinsamen Sicherheits- und Außenpolitik. China und Russland haben sich durch diese Entscheidung nicht verändert, ebenso wenig wie die terroristische Bedrohung Europas oder die langfristigen Herausforderungen einer neuen Emigrationspolitik.