Uma nova parceria Euroafricana
ABUJA – A Europa e a África estão inextricavelmente ligadas pela história, pela geografia e por laços económicos. Actualmente, a garantia de um futuro pacífico e próspero para cada um dos continentes requer que ambos cooperem – mas não o relacionamento entre doadores e mendicantes que definiu a "cooperação" no passado. Em vez disso, os líderes de ambos os lados têm de construir um relacionamento estratégico equitativo que beneficie tanto a Europa como a África, e tanto a África como a Europa.
Os líderes africanos e europeus têm de criar hoje os alicerces de um relacionamento deste tipo, através de um acordo estratégico e prospectivo que aborde os desequilíbrios estruturais, que aproveite os benefícios das migrações, e que distribua benefícios tangíveis aos seus cidadãos, especialmente aos mais desfavorecidos ou aos particularmente vulneráveis às alterações climáticas. E têm de comprometer-se com a sua implementação no longo prazo.
Os pilares desta estratégia já foram identificados. Desde a sua constituição no ano passado pela Friends of Europe, pela Fundação Mo Ibrahim e pela campanha ONE, o Grupo de Alto Nível UE-África – que todos integramos – tem vindo a trabalhar na identificação das medidas essenciais para a evolução em áreas políticas nucleares. Estes esforços produziram um plano de acção com quatro pontos para a criação de um futuro partilhado mais dinâmico, equitativo e sustentável.
O primeiro passo consiste em garantir oportunidades adequadas aos jovens. No fim de 2018, o desemprego juvenil (entre os 15 e os 24 anos) na União Europeia situou-se nos 14,8%. Em África – o continente mais jovem do mundo – é ainda mais elevado. Na África do Norte, o desemprego juvenil deverá este ano exceder os 30%, fazendo com que os jovens tenham 3,5 vezes mais probabilidades de estar desempregados que os adultos.
A Europa e a África terão de trabalhar em conjunto para garantir que a próxima geração – ou seja, os 663 milhões de pessoas com menos de 14 anos que habitarão nos dois continentes em 2020 – não partilhem do mesmo destino. Para tal, os líderes terão de definir o objectivo específico de garantir que pelo menos 20% deles – cerca de 130 milhões de pessoas – tenham as competências de que necessitam para participar efectivamente no mercado de trabalho quando chegarem à idade activa.
Para que este objectivo seja atingido, será necessário investir em sistemas formais de ensino que ministrem tanto competências fundamentais – raciocínio crítico, resolução de problemas e literacia – como aptidões específicas, por exemplo na agricultura inteligente em termos climáticos, de que os estudantes necessitarão num mercado laboral em rápida mutação. Também são necessárias ferramentas digitais que reduzam o custo do acesso e melhorem a responsabilização, prestando especial atenção à redução das disparidades entre os sexos.
Subscribe now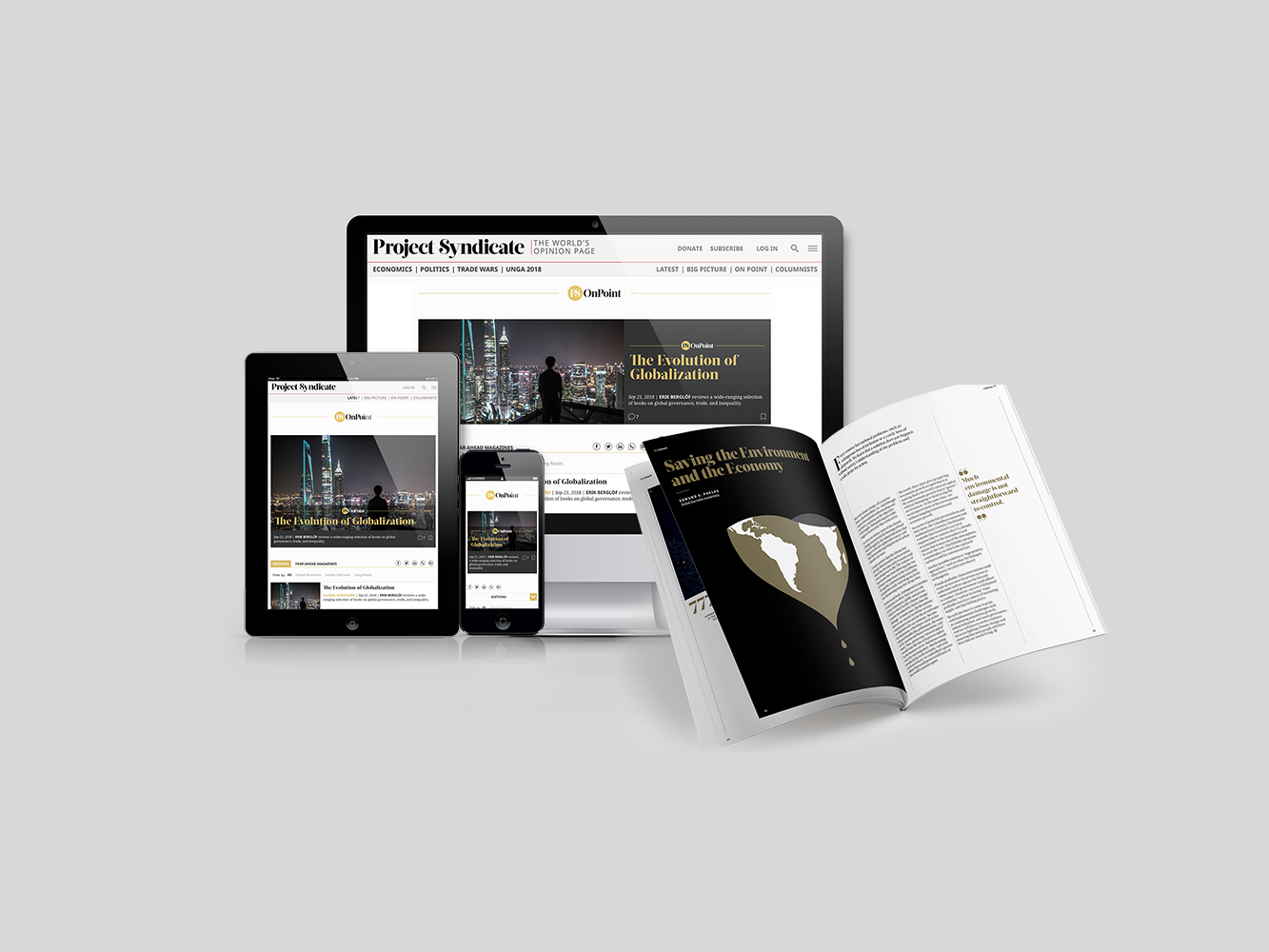 Subscribe now
Subscribe today and get unlimited access to OnPoint, the Big Picture, the PS archive of more than 14,000 commentaries, and our annual magazine, for less than $2 a week.
O empreendedorismo também deve ser encorajado. Mas as verdadeiras redes intercontinentais só funcionarão de forma eficaz quando as populações da Europa e da África internalizarem o sentido de ligação e um futuro partilhado. É por isso que a segunda acção essencial que identificámos é a promoção de intercâmbios pessoais, permitindo que pelo menos 20 milhões de pessoas estudem no estrangeiro. Os governos deverão investir numa versão alargada do programa Erasmus da UE que inclua os africanos, e em programas e redes intercontinentais para apoio a quem trabalha no ensino, no sector tecnológico e nas indústrias criativas. Para facilitar a partilha de competências sem o risco de uma fuga de cérebros, os líderes europeus e africanos também terão de construir estruturas de migração fiáveis – e garantir que os que voltam para casa possam prosperar.
Para terem êxito, os líderes africanos e europeus têm de comprometer-se com outro objectivo central: implementar uma infra-estrutura digital física e aplicacional – ou "e-fra-estrutura" – que beneficie pelo menos 100 milhões de pessoas. Um caminho possível seria a aplicação de fundos públicos pelos governos para diminuir o risco dos investimentos, atraindo dessa forma o financiamento privado (para alcançar os Objectivos de Desenvolvimento Sustentável das Nações Unidas, são necessárias estratégias semelhantes para realizar outros investimentos importantes em África).
Os investimentos em energia e na conectividade – a coluna dorsal da futura prosperidade partilhada – devem iniciar-se em países que estejam prontos a liderar a economia digital, facilitados por um processo de aprovação expedito que saliente a qualidade e a relação custo/eficácia. E devem ser acompanhados por investimentos na formação de competências e nas ligações a mercados, que permitam aos empreendedores tirar partido desta nova infra-estrutura para expandirem as suas actividades e criarem os empregos de que os africanos necessitam.
A quarta e última prioridade que identificámos é uma reconfiguração do relacionamento Europa-África que determine uma aliança geopolítica como prioridade principal. No contexto de uma parceria equitativa baseada no respeito mútuo e num futuro partilhado, a Europa e a África devem criar quadros jurídicos e regulamentares que facilitem a integração comercial intercontinental, reforcem a transparência e fortaleçam a cobrança fiscal, e melhorem as condições para o investimento. Esperamos que a União Africana e a UE nomeiem responsáveis máximos para trabalharem exclusivamente no fortalecimento da parceria UE-África.
A África e a Europa estão perante uma oportunidade extremamente atraente de co-investimento. Mas aproveitá-la ao máximo exigirá reformas políticas difíceis e coordenação de políticas em larga escala, em que o governo, as empresas e as organizações filantrópicas desempenharão um papel. Se todos fizerem o que lhes compete, o retorno em termos sociais promete ser tão importante como o retorno em termos económicos.
, ,