كيف نتعامل مع روسيا الآفلة؟
طوكيو ــ يعيش الكرملين حالة من النجاح المتواصل. ففي عهد الرئيس فلاديمير بوتن، استطاعت روسيا أن تحل محل الولايات المتحدة في سوريا، وواصلت تدخلها في شرق أوكرانيا، كما استضافت مؤخرا قمة أفريقية في سوتشي. لكن المظاهر قد تكون خداعة. لا ننكر أن روسيا تحتفظ بترسانة نووية ضخمة، تعادل الترسانة الأميركية حجما، وأنها استخدمت القوة بشكل مؤثر ضد جورجيا في عام 2008 وضد أوكرانيا في عام 2014، وقدمت العون العسكري لإنقاذ نظام بشار الأسد في سوريا، واستعانت بوسائل إلكترونية سيبرانية لإحداث فوضى في الانتخابات بأميركا وغيرها من الدول. غير أن روسيا لا تجيد إلا الإفساد، فهي مُخرّبة دولية. أما وراء هذه النزعة الطائشة، لن نجد سوى دولة آخذة في التدهور والاضمحلال.
في عام 1959، تباهى الزعيم السوفيتي نيكيتا خروتشوف أمام الجميع بأن الاتحاد السوفيتي سيتفوق على الولايات المتحدة بحلول عام 1970 أو 1980. بدلا من ذلك، انهار الاتحاد السوفيتي عام 1991، ليخلف وراءه دولة منكمشة إلى حد كبير تحمل اسم روسيا، تقوم على ثلاثة أرباع مساحة أراضي الاتحاد السوفيتي، وبنصف سكانه، ونصف اقتصاده وثلث جيشه. كما أن الناتج المحلي الإجمالي الروسي لا يتجاوز 1.7 تريليون دولار، مقابل 21 تريليونا للولايات المتحدة. وفي عام 1989، كان حجم اقتصاد الاتحاد السوفيتي ضعف نظيره الصيني، أما اليوم، لا يتجاوز الناتج المحلي الإجمالي لروسيا سُبع الناتج المحلي الإجمالي للصين. فضلا عن ذلك، تعتمد روسيا بشكل كبير على صادرات الطاقة، بينما لا تتجاوز نسبة منتجاتها عالية التقنية 11% من صادراتها المصنعة (مقابل 19% بالنسبة للولايات المتحدة).
برغم القوة الناعمة التي تستمدها روسيا في محيطها الخارجي القريب بفضل عوامل اللغة والتاريخ وهجرة العمالة، نجد أن من يشاهدون الأفلام الروسية خارج هذا المحيط من الأجانب قلة، وأن الجامعات الروسية ليست مصنفة ضمن أفضل 100 جامعة في العالم. كذلك تفتقد روسيا بشكل كبير وجود مؤسسات سياسية تخدم اقتصاد سوق فعال وناجح، كما تفتقر رأسمالية دولة البارونات اللصوص من رجال الأعمال إلى نوع من التنظيم الفعال الذي يخلق الثقة. فضلا عن ضعف نظام الصحة العامة، وانخفاض متوسط العمر المتوقع في روسيا بخمس سنوات عن أوروبا، حيث لا يتجاوز 72 عاما (للذكور والإناث)، لذا يتوقع علماء السكان في الأمم المتحدة أن يتقلص عدد سكان روسيا من 145 مليونا اليوم إلى 121 مليونا بحلول منتصف القرن.
رغم انفتاح المستقبل على سيناريوهات كثيرة متوقعة، فإن فساد مؤسسات روسيا وما تعانيه من مشكلات ديموغرافية وصحية خطيرة جعل منها "دولة المحصول الواحد" في هذه الآونة. وقد وضع الرئيس السابق دميتري مدفيديف خططا لتجاوز تلك العقبات، لكن لم يُنفذ منها سوى القليل، وأضحى التحديث مسألة صعبة بسبب تفشي الفساد. ورغم نجاح بوتن كمناور ماهر في استعادة الوجود الروسي على المسرح الدولي، لكنه افتقد التخطيط البارع في علاج المشاكل التي عانت منها الدولة زمنا طويلا.
كان الانحياز للصين أحد مناورات بوتن التكتيكية الناجحة. فبعد تعرضه لعقوبات غربية جراء هجومه على أوكرانيا، قال بوتن عن الصين "إنها شريكنا الاستراتيجي الأول". في المقابل، وصف الرئيس الصيني شي جين بينج بوتن بأنه "الصديق والزميل الأعز" بالنسبة له.
قد يكون مثل هذا الرد على النفوذ الأميركي متوقعا من منظور سياسة توازن القوى التقليدية. ففي خمسينيات القرن الماضي، تحالفت الصين والاتحاد السوفيتي ضد الولايات المتحدة. وبعد انفتاح نيكسون على الصين في عام 1972، تعاونت الولايات المتحدة والصين للحد من النفوذ السوفيتي. وانتهى هذا التقارب مع انهيار الاتحاد السوفيتي. وفي عام 1992، وصفت روسيا والصين علاقاتهما بأنها "شراكة بناءة"، وهو ما تحول إلى "شراكة استراتيجية" بعد عام 1996. وفي يوليو/تموز من عام 2001، وقعت الدولتان معاهدة "الصداقة والتعاون"، كما تعاونتا على نحو وثيق في مجلس الأمن التابع للأمم المتحدة، واتخذتا مواقف متماثلة فيما يتعلق بالرقابة الدولية على الإنترنت، واستخدمتا إطارات عمل دبلوماسية متنوعة، مثل تجمع الاقتصادات الناشئة (بريكس) ومنظمة شنغهاي للتعاون، لتنسيق مواقفهما. وهما الآن تتشاركان في (تصنيع) تكنولوجيا عسكرية غير نووية وتُجريان تدريبات مشتركة.
Subscribe now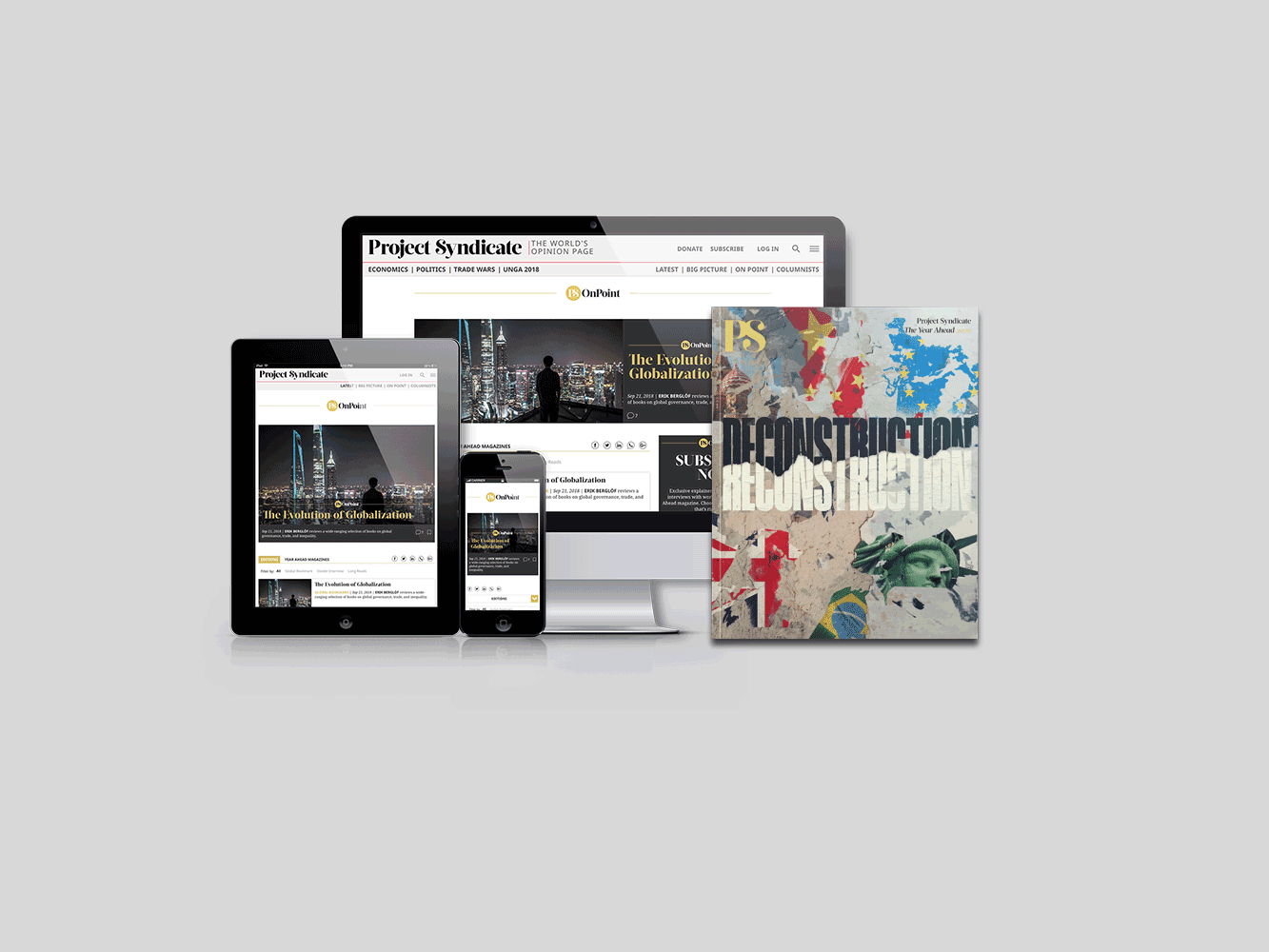 Subscribe now
Subscribe today and get unlimited access to OnPoint, the Big Picture, the PS archive of more than 14,000 commentaries, and our annual magazine, for less than $2 a week.
لكن رغم هذا، هناك عقبات خطيرة تحول دون تشكيل تحالف صيني روسي وثيق يتجاوز بكثير حدود التنسيق التكتيكي، منها استمرار مشاعر عدم الثقة المترسبة من الماضي. إذ لم تستول دولة على أراض من الصين في القرن التاسع عشر بقدر ما استولت روسيا، كما أن الوضع الديموغرافي الحالي في الشرق الأقصى يعد مصدر قلق لموسكو، حيث لا يتجاوز عدد الروس هناك ستة ملايين، بينما يصل عدد السكان على الجانب الصيني من الحدود إلى 120 مليونا.
وفي ظل تراجع روسيا الاقتصادي، زادت مخاوفها من صعود الصين. فرغم نمو التجارة بينهما، نجد الاستثمار متباطأ، مع قبوع روسيا في المرتبة العاشرة بين أسواق الصادرات الصينية. وبحسب تقرير نشرته مؤخرا مجلة الإيكونيميست، فإن روسيا قلقة من أن تصبح الشريك الأصغر في التحالف ــ بأن تكون أكثر اعتمادا على الصين من اعتماد الأخيرة عليها. وقد علق يوجون فونج، الأستاذ بجامعة فودان الصينية على هذا الأمر بقوله "العلاقة الأهم لنا هي علاقتنا مع أميركا. لا نريد أن نكرر أخطاء ستالين وماو".
لكن يجب على أميركا أن لا تركن للدعة إزاء تراجع روسيا، أو أن تعاملها كقوة من الدرجة الثانية. فالقوى الآخذة في الأفول، على أية حال، تميل إلى أن تكون أقل تحاشيا للمخاطر، كما رأينا من حال الإمبراطورية النمساوية المجرية عام 1914، لأنها ليس لديها الكثير لتخسره بعكس القوى الصاعدة. ولا تزال روسيا تشكل خطرا كامنا على الولايات المتحدة، لأنها في المقام الأول الدولة الوحيدة التي تمتلك صواريخ ورؤوسا نووية كافية لتدميرها. وقد أضحت روسيا أكثر ترددا في التخلي عن وضعها النووي بسبب هذا التدهور النسبي الذي أصابها.
وحتى مع ما أصابها من تدهور، تحظى روسيا بثقل هائل، وشعب مثقف، وعلماء ومهندسين مهرة، وموارد طبيعية هائلة. ورغم استبعاد احتمالية امتلاك روسيا مرة أخرى الموارد التي تمكنها من موازنة النفوذ الأميركي على النحو الذي فعله الاتحاد السوفيتي خلال العقود الأربعة التي تلت الحرب العالمية الثانية، ستظل قادرة على التسبب في مشاكل للولايات المتحدة، بفضل قوة روسيا النووية الباقية، ونفطها وغازها، ومهاراتها في التكنولوجيا السيبرانية، وقربها من أوروبا، واحتمالية تحالفها مع الصين، ناهيك عن تعويل بوتن على القومية الشعبوية، التي تولد حافزا ودافعا لإحداث تلك المشاكل المحتملة. إن القوى الآخذة في الأفول تستحق كثيرا من الاهتمام الدبلوماسي مثل القوى الصاعدة. وستحتاج الولايات المتحدة في وقت ما بعد انتهاء ولاية الرئيس دونالد ترمب إلى تطوير الاستراتيجية الجادة بشأن بروسيا التي تفتقدها الآن.
ترجمة: أيمن أحمد السملاوي          Translated by: Ayman A. Semellawi