Cómo tratar a una Rusia en declive
TOKIO – El Kremlin está de parabienes. Bajo el presidente Vladimir Putin, Rusia reemplazó a Estados Unidos en Siria, sigue interviniendo en el este de Ucrania, y hace poco recibió una cumbre de países africanos en Sochi. Pero las apariencias engañan. Es verdad que Rusia conserva un enorme arsenal nuclear, de igual tamaño al de Estados Unidos, y que usó la fuerza con eficacia contra Georgia en 2008 y Ucrania en 2014; que apuntaló con ayuda militar el régimen de Bashar al-Assad en Siria; y que usó medios cibernéticos para interferir en elecciones en Estados Unidos y otros países. Pero Rusia sólo puede aspirar al papel de aguafiestas internacional. Detrás del aventurerismo, es un país en declive.
En 1959, el líder soviético Nikita Khrushchev alardeó de que la Unión Soviética superaría a Estados Unidos en 1970 o 1980. Pero en 1991 la Unión Soviética se derrumbó, y dejó detrás una Rusia considerablemente empequeñecida, con tres cuartas partes del territorio de la URSS, la mitad de la población y de la economía, y un tercio del personal militar. Su PIB sólo llega a 1,7 billones de dólares, contra los 21 billones de Estados Unidos. En 1989, el volumen de la economía soviética era dos veces el de China; hoy el PIB ruso es la séptima parte del chino. Además, Rusia es muy dependiente de la exportación de energía, y los productos de alta tecnología sólo suponen el 11% de su exportación industrial (contra 19% en el caso de Estados Unidos).
Pese a que el idioma, la historia y la migración de mano de obra aportan a Rusia algo de poder blando en su vecindario inmediato, fuera de allí pocos extranjeros miran películas rusas, y no hay ninguna universidad rusa entre las cien más importantes del mundo. Las instituciones políticas necesarias para el buen funcionamiento de una economía de mercado están prácticamente ausentes, y el oligárquico capitalismo de Estado ruso carece de un marco regulatorio efectivo capaz de crear confianza. El sistema de salud pública es deficiente, y la expectativa media de vida de los rusos, 72 años (para hombres y mujeres), es cinco años menos que en Europa. Los demógrafos de Naciones Unidas proyectan que la población rusa puede reducirse de los 145 millones actuales a 121 millones a mediados de siglo.
Hay muchos futuros posibles, pero hoy Rusia es una "economía de monocultivo" con instituciones corruptas y graves problemas demográficos y de salud. El expresidente Dmitri Medvedev diseñó planes para superarlos, pero poco se implementó, y la corrupción a gran escala dificulta la modernización. Putin tuvo éxito con sus tácticas para recuperar la presencia rusa en el escenario internacional, pero no ha sido un estratega hábil para resolver los problemas del país a largo plazo.
Una de las maniobras tácticas exitosas de Putin fue la alineación con China. Tras recibir sanciones de Occidente por atacar a Ucrania, Putin declaró a China "socio estratégico clave". A cambio, el presidente Xi Jinping declaró a Putin su "mejor amigo y colega".
Esa respuesta al poder estadounidense era previsible de acuerdo con la política tradicional del equilibrio de poder. En los años cincuenta, China y la Unión Soviética se aliaron contra Estados Unidos. Pero tras la apertura de Nixon a China en 1972, Estados Unidos y China cooperaron para limitar el poder soviético. Esa alineación se acabó con el derrumbe de la Unión Soviética. En 1992, Rusia y China declararon que su relación era una "asociación constructiva". Eso se convirtió en "asociación estratégica" en 1996, y en julio de 2001 ambos países firmaron un tratado de "amistad y cooperación". Han actuado en sintonía en el Consejo de Seguridad de Naciones Unidas, tuvieron posturas similares respecto del control internacional de Internet, y usaron varios marcos diplomáticos como el grupo BRICS y la Organización de Cooperación de Shanghai para coordinar posiciones. Ahora comparten tecnología militar no nuclear y realizan ejercicios conjuntos.
Subscribe now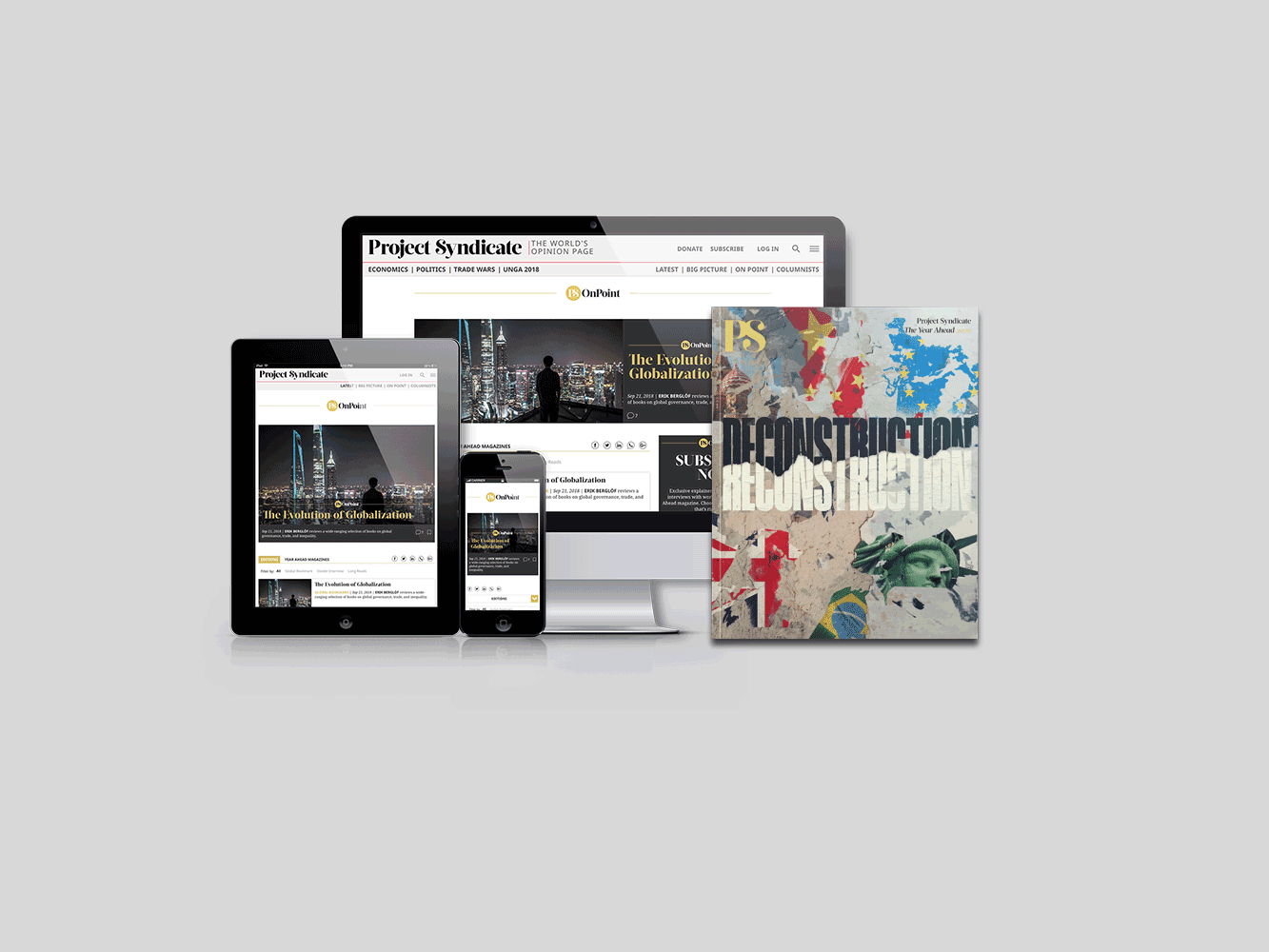 Subscribe now
Subscribe today and get unlimited access to OnPoint, the Big Picture, the PS archive of more than 14,000 commentaries, and our annual magazine, for less than $2 a week.
Sin embargo, la formación de una alianza sinorrusa estrecha choca contra grandes obstáculos que trascienden con creces la coordinación táctica. Subsisten restos de desconfianza. En el siglo XIX, ningún país le quitó más territorio a China que Rusia, y la situación demográfica actual en el Extremo Oriente ruso (donde los rusos son seis millones y la población del lado chino de la frontera llega a 120 millones) genera temor en Moscú.
La decadencia económica de Rusia aumentó su inquietud ante el ascenso de China. El aumento del comercio internacional no ha sido acompañado por las inversiones, y Rusia está apenas décima en la lista de mercados para las exportaciones de China. Como informó hace poco The Economist, Rusia teme convertirse en el socio menor de la alianza: depender más de China que viceversa. Según Feng Yujun (de la Universidad Fudan): "La relación más importante para nosotros es con Estados Unidos. No queremos repetir los errores de Stalin y Mao".
Pero Estados Unidos no debe hallar solaz en el declive de Rusia y tratarla como una potencia de segundo grado. Al fin y al cabo, las potencias decadentes tienden a ser menos adversas a riesgos, de lo que sirve de ejemplo el Imperio Austrohúngaro en 1914. Tienen menos que perder que las potencias en ascenso. Rusia todavía supone una amenaza potencial para Estados Unidos, más que nada porque es el único país con misiles y ojivas nucleares suficientes para destruirlo. Y la decadencia relativa de Rusia la ha vuelto más renuente a renunciar a su condición de potencia nuclear.
Incluso en decadencia, Rusia es inmensa y tiene una población educada, hábiles científicos e ingenieros y vastos recursos naturales. No parece probable que vuelva a tener medios para equilibrar el poder estadounidense igual que la Unión Soviética en las cuatro décadas que siguieron a la Segunda Guerra Mundial. Pero el poder nuclear residual, el petróleo y el gas, las destrezas cibertecnológicas, la proximidad con Europa y el potencial de su alianza con China confieren a Rusia capacidad de causarle problemas a Estados Unidos, y la dependencia de Putin respecto del nacionalismo populista provee un incentivo. Las potencias en declive merecen tanta atención diplomática como las potencias en ascenso. En algún momento, cuando el presidente Donald Trump ya no ocupe el cargo, Estados Unidos tendrá que elaborar una estrategia seria hacia Rusia de la que ahora carece.
Traducción: Esteban Flamini