Как вести дела с находящейся в упадке Россией
ТОКИО – У Кремля сейчас полоса везения. Под руководством президента Владимира Путина Россия вытеснила США в Сирии, продолжает интервенцию в восточной Украине, а недавно провела Африканский саммит в Сочи. Однако внешность может быть обманчива. Да, действительно, у России сохраняется огромный ядерный арсенал, равный по размерам арсеналу США, и она эффективно применила силу против Грузии в 2008 году и против Украины в 2014-м; предоставила военную помощь для спасения режима Башара Асада в Сирии; воспользовалась кибер-средствам для вмешательства в выборы в США и других странах. Но Россия может быть лишь международным вредителем. За авантюризмом скрывается страна, находящаяся в упадке.
В 1959 году советский лидер Никита Хрущёв громко хвастался, что СССР обгонит США к 1970 или 1980 году. Но СССР, напротив, развалился в 1991 году. А у значительно уменьшившейся России осталось три четверти территории Советского Союза, половина его населения, половина его экономики и треть личного состава армии. ВВП страны равен лишь $1,7 трлн, в то время как у США – $21 трлн. В 1989 году советская экономика была вдвое больше китайской, а сегодня ВВП России равен одной седьмой ВВП Китая. Кроме того, Россия крайне зависима от экспорта энергоресурсов, а на долю высокотехнологичной продукции приходится лишь 11% её промышленного экспорта (по сравнению с 19% в США).
Язык, история и трудовая миграция обеспечивают Россия определённой мягкой силой в странах ближнего зарубежья, но в других странах лишь немногие иностранцы смотрят российские фильмы, а российские университеты не входят в число 100 лучших в мире. Политические институты, необходимые для эффективной рыночной экономики, в целом отсутствуют, а «бароны-разбойники» государственного капитализма не подвергаются тому эффективному регулированию, которое помогает создать доверие. Государственная система здравоохранения слаба; средняя продолжительность жизни в России (72 года для мужчин и женщин) на пять лет короче, чем в Европе. Демографические эксперты ООН прогнозируют, что население России может сократиться со 145 миллионов сегодня до 121 миллиона к середине века.
Возможны многие варианты будущего, но сегодня Россия – это «моноэкономика» с коррумпированными институтами и серьёзными демографическими и медицинскими проблемами. Бывший президент Дмитрий Медведев представил планы преодоления этих трудностей, но мало что из этих планов было реализовано, при этом модернизацию затрудняет тотальная коррупция. Путин показал себя успешным тактиком, занимаясь восстановлением присутствия России на мировой арене, но он оказался неопытным стратегом при решении долгосрочных проблем страны.
Одним из успешных тактических манёвров Путина стало сближение с Китаем. Нарвавшись на западные санкции после нападения на Украину, Путин объявил Китай «нашим ключевым стратегическим партнёром». В ответ председатель КНР Си Цзиньпин назвал Путина «моим лучшим другом и коллегой».
Традиционная политическая наука, рассматривающая баланс сил, могла бы предсказать такую реакцию на силу США. В 1950-е годы Китай и СССР были союзниками, объединившимися против США. А после начала Никсоном политики открытия Китая в 1972 году США и Китай стали сотрудничать для ограничения советского влияния. Это сближение завершилось крахом СССР. В 1992 году Россия и Китай объявили свои отношения «конструктивным партнёрством», которое в 1996 году переросло в «стратегическое партнёрство». А в июле 2001 года эти две страны подписали договор «о дружбе и сотрудничестве». Они тесно сотрудничают в Совете Безопасности ООН, заняв, например, схожую позицию в вопросе о международном контроле над Интернетом, и используют различные дипломатические форматы (например, группу БРИКС и Шанхайскую организацию сотрудничества) для координации своих позиций. А сегодня они ещё и обмениваются неядерными военными технологиями и проводят совместные учения.
Subscribe now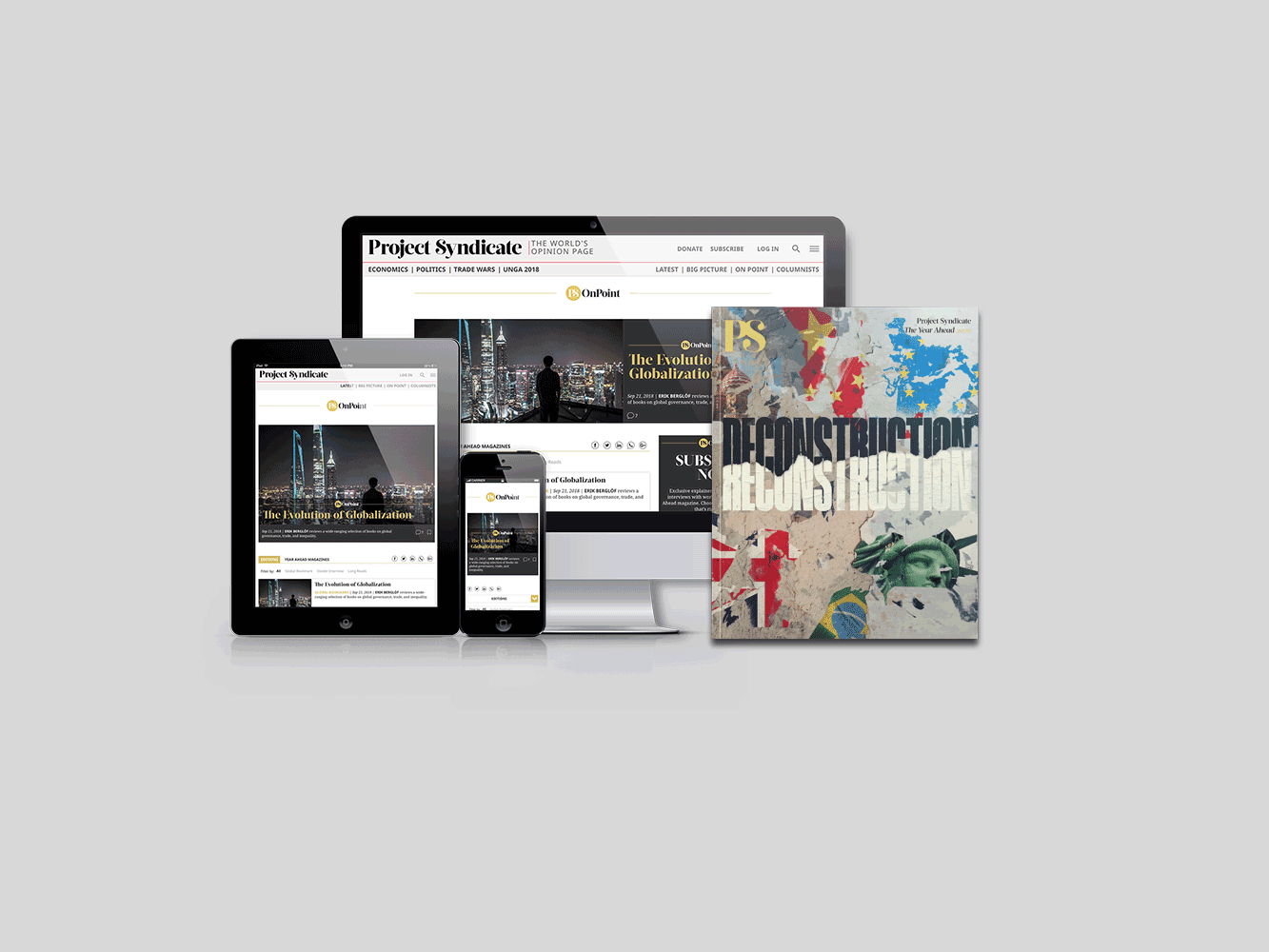 Subscribe now
Subscribe today and get unlimited access to OnPoint, the Big Picture, the PS archive of more than 14,000 commentaries, and our annual magazine, for less than $2 a week.
Тем не менее, существуют серьёзные препятствия на пути к тесному китайско-российскому альянсу, который бы серьёзно выходил за рамки тактической координации. Сохраняется остаточное недоверие. В XIX веке ни одна страна не забрала у Китая больше земель, чем Россия, а нынешняя демографическая ситуация на Дальнем Востоке, где число россиян составляет шесть миллионов, а население на китайской стороне границе достигает 120 миллионов, является причиной для беспокойства в Москве.
Экономический упадок России усиливает её озабоченность подъёмом Китая. Хотя взаимная торговля нарастает, темпы роста инвестиций отстают; среди экспортных рынков Китая Россия занимает лишь десятое место. Как написал недавно журнал The Economist, Россию беспокоит, что она может оказаться младшим партнёром в альянсе – более зависимым от Китая, чем Китай от России. По мнению Фэн Юйцзюня из Фунданьского университета, «самые важные отношения для нас – это отношения с Америкой. Мы не хотим повторить ошибки Сталина и Мао».
Однако Америка не должна успокаиваться тем, что Россия находится в упадке, и относиться  к ней как к державе второго сорта. Дело в том, что державы на закате обычно менее склонны уклоняться от рисков, как это произошло с Австро-Венгрией в 1914 году. Терять им остаётся уже не так много, как державам, находящимся на подъёме. Россия по-прежнему создаёт потенциальную угрозу для США, и главным образом потому, что это единственная страна, обладающая достаточным количеством ракет и ядерных боеголовок, чтобы уничтожить Америку. А сравнительный упадок России усиливает её упорное нежелание отказаться от ядерного статуса.
Кроме того, даже несмотря на упадок, Россия по-прежнему обладает огромными размерами, образованным населением, опытными учёными и инженерами, а также колоссальными природными ресурсами. Представляется маловероятным, что Россия вновь получит ресурсы, достаточные для того, чтобы уравновешивать американскую силу так же, как это делал СССР на протяжении четырёх десятилетий после Второй мировой войны. Но благодаря остаткам ядерной силы, нефти и газу, навыкам в кибер-технологиях, близости к Европе и потенциальному альянсу с Китаем, Россия будет иметь возможность создавать США проблемы, а опора Путина на популистский национализм служит стимулом для таких действий. Державы, находящиеся в упадке, достойны такого же дипломатического внимания, как и державы, находящиеся на подъёме. В какой-то момент, после ухода президента Дональда Трампа со своего поста, США надо будет разработать серьёзную российскую стратегию, которой сейчас у них нет.