La perdurabilidad del comportamiento económico impulsado por la pandemia
MUMBAI/SAN FRANCISCO – Cuando llegó el COVID-19, las empresas, los trabajadores y los consumidores tuvieron que adaptarse rápidamente para seguir operando bajo las limitaciones impuestas por la pandemia. En la medida que las vacunas vayan permitiendo una reanudación de actividades más "normales", al menos en algunos países, hasta dónde se mantendrán estos cambios es uno de los interrogantes más apremiantes que hoy enfrentan las empresas.
Nuestrainvestigación determina que la persistencia de cambios de conducta inducidos por la pandemia dependerá de una combinación de decisiones corporativas y políticas gubernamentales, que a su vez determinan elecciones por parte de los consumidores y los empleados. Estos factores no siempre conspiran para hacer que las preferencias de los consumidores se mantengan. Por ejemplo, las encuestas indican que 30-50% de los consumidores tienen la intención de comprar productos sustentables. Pero esos productos normalmente representan menos del 5% de las ventas generales, en parte porque las empresas cobran precios más altos por ellos y porque los gobiernos no ofrecen incentivos de compra.
La disrupción global generada por el COVID-19, en cambio, creó una tormenta perfecta en la cual algunos cambios en el comportamiento de los consumidores estuvieron acompañados por cambios en las operaciones comerciales y en las regulaciones gubernamentales. Muchos de estos comportamientos de hecho aceleraron prácticas que eran prometedoras antes de la pandemia pero que no habían ganado tracción por cuestiones de costos o por un escepticismo generalizado. El virus, al crear una oportunidad de experimentar con estas prácticas, hizo que su valor resultara mucho más evidente.
Asimismo, los avances en las tecnologías digitales ayudaron a crear un ecosistema amplio para respaldar estos cambios de comportamiento. Algunas empresas combinaron las videoconferencias con tecnologías de realidad aumentada por primera vez para permitirles a los técnicos en un lugar reparar maquinaria en otro lugar. Otras empresas aumentaron la inversión en procesamiento robótico, transformando así la gestión de papelerío de rutina. Los ahorros de costos y la conveniencia que resultó del uso de esas herramientas probablemente impulsen el poder de permanencia del trabajo a distancia y reduzcan los viajes de negocios, entre otras prácticas modificadas.
Para determinar si estos cambios impulsados por la pandemia perdurarán, examinamos una amplia gama de comportamientos. Aplicamos una "prueba de perdurabilidad" a cada uno de ellos, teniendo en cuenta las preferencias de los consumidores y de los trabajadores, así como las acciones de las empresas –incluida la innovación facilitada por las herramientas digitales- y las políticas de gobierno.
Consideremos el comercio minorista online. Muchos consumidores que compraban cosas de almacén online por necesidad durante la pandemia descubrieron que era un hábito que les resultaba conveniente. Mientras tanto, los comercios minoristas aumentaron las inversiones online y crearon más opciones de productos y de entrega para los consumidores, incluidas las compras mediante el método "clic y recoger" para aquellos renuentes a pagar por la entrega a domicilio. El aumento en las cantidades de usuarios hasta el momento esencialmente se ha mantenido. Los cambios de las políticas regulatorias también respaldaron el consumo online. El gobierno de Estados Unidos, por ejemplo, aligeró las restricciones respecto de los lugares donde las personas que recibían pagos por asistencia alimentaria podían utilizarlos -un pequeño ajuste que mejoró la conveniencia y generó beneficios para las empresas.
Subscribe to Project Syndicate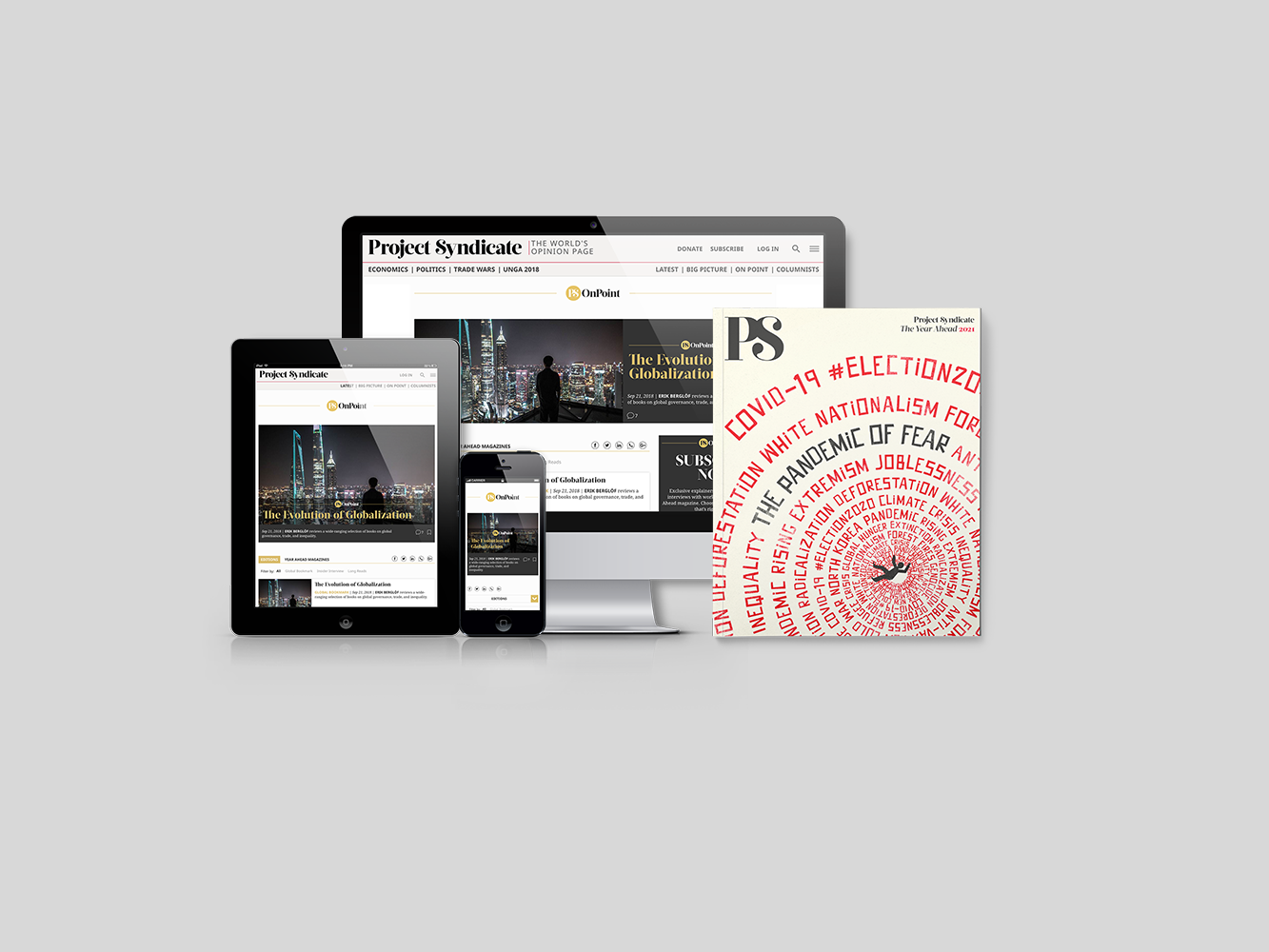 Subscribe to Project Syndicate
Enjoy unlimited access to the ideas and opinions of the world's leading thinkers, including weekly long reads, book reviews, topical collections, and interviews; The Year Ahead annual print magazine; the complete PS archive; and more. All for less than $9 a month.
Otros comportamientos nuevos tal vez no perduren si las herramientas digitales y las prácticas de mercado no se adaptan lo suficiente para ofrecer una mejor experiencia de usuario. Por ese motivo, la educación online, particularmente para los estudiantes más jóvenes, probablemente decaiga. La experiencia muchas veces poco satisfactoria de los estudiantes, maestros y padres con el aprendizaje a distancia, especialmente entre las familias que carecen de herramientas digitales o de una conectividad adecuada, sugiere que la educación a distancia continuará sólo de manera selectiva y esencialmente en educación superior y capacitación laboral.
La perdurabilidad de los hábitos de gasto modificados se refuerza por las inversiones iniciales de la gente en nuevos patrones de consumo. Los consumidores que hicieron "anidación en el hogar" durante la pandemia, por ejemplo, hicieron inversiones importantes en muebles, bienes durables y equipamiento para juegos y ejercicios. Probablemente sigan invirtiendo más tiempo en actividades hogareñas como cocinar y mirar los últimos éxitos televisivos en los televisores de pantalla grande que compraron mientras estaban encerrados en casa.
Un patrón similar de perdurabilidad es válido para los trabajadores. Para algunos, trabajar desde casa durante la pandemia satisfizo un deseo de larga de data de mayor flexibilidad y de libertad a la hora de trasladarse hasta el trabajo, entre otros beneficios. En una encuesta reciente de McKinsey de más de 5.000 empleados de jornada completa en nueve países, el 52% dijo que le gustaría un plan de trabajo a distancia híbrido en el futuro, un incremento de 22 puntos porcentuales comparado con antes de la pandemia, y el 11% prefería un acuerdo de trabajo totalmente remoto. Nuestro análisis de 2.000 actividades en más de 800 ocupaciones sugiere que una cuarta parte de los trabajadores en economías avanzadas podían trabajar de manera remota 3-5 días por semana sin una pérdida de productividad. En algunos lugares, por lo tanto, los empleadores enfrentan el interrogante de cuánto trabajo a distancia permitir.
Si estos cambios en los patrones de trabajo y de consumo perduraran, podrían tener efectos secundarios en otro comportamiento. Por ejemplo, esperamos que la demanda dse viajes aéreos por placer regrese a sus tasas de crecimiento pre-pandemia en el futuro cercano. Las tarifas aéreas y los costos de las habitaciones de hotel ya han comenzado a subir, en tanto diversos lugares han relajado las restricciones por el COVID-19 y los consumidores han incrementado sus búsquedas online de lugares para vacacionar.
Pero el impacto a más largo plazo del COVID-19 en la industria de los viajes es menos clara. Anteriormente, las tarifas áreas más altas para los viajes de negocios en efecto subsidiaban los precios más bajos para los viajeros por turismo y ampliaban sus opciones de destinos. Pero si el mayor trabajo a distancia y las herramientas de colaboración digitales reducen la demanda de viajes de negocios, el sector del ocio puede resultar menos beneficiado.
Los cambios en el comportamiento que se mantengan después de que la pandemia haya amainado ofrecerán nuevas oportunidades de negocios para las empresas que evalúan cuidadosamente las preferencias de los consumidores, los cambios relacionados en las prácticas de la industria, las acciones de los competidores y las políticas y regulaciones gubernamentales. Nuestra investigación sugiere que el crecimiento anual promedio de la productividad podría aumentar aproximadamente un punto porcentual hasta 2024 si las tendencias perdurables que identificamos persisten.
Los responsables de las políticas pueden ayudar al mundo a aprovechar esta oportunidad ampliando y mejorando la infraestructura digital y garantizando que todos los consumidores, trabajadores y empresas tengan acceso a ella. Si los beneficios son generalizados, las potenciales alzas de productividad podrían conducir a una recuperación robusta y equitativa.