Dicht de seksekloof in het onderwijs
WASHINGTON, DC – Het afmaken van de basisschool was voor Aishetu Mahmouda Hama uit Niger door alle obstakels die haar in de weg stonden nooit een uitgemaakte zaak. 'Het was moeilijk om te studeren,' zo herinnert ze zich, 'we zaten op de grond – soms op een mat, soms gewoon in het stof.'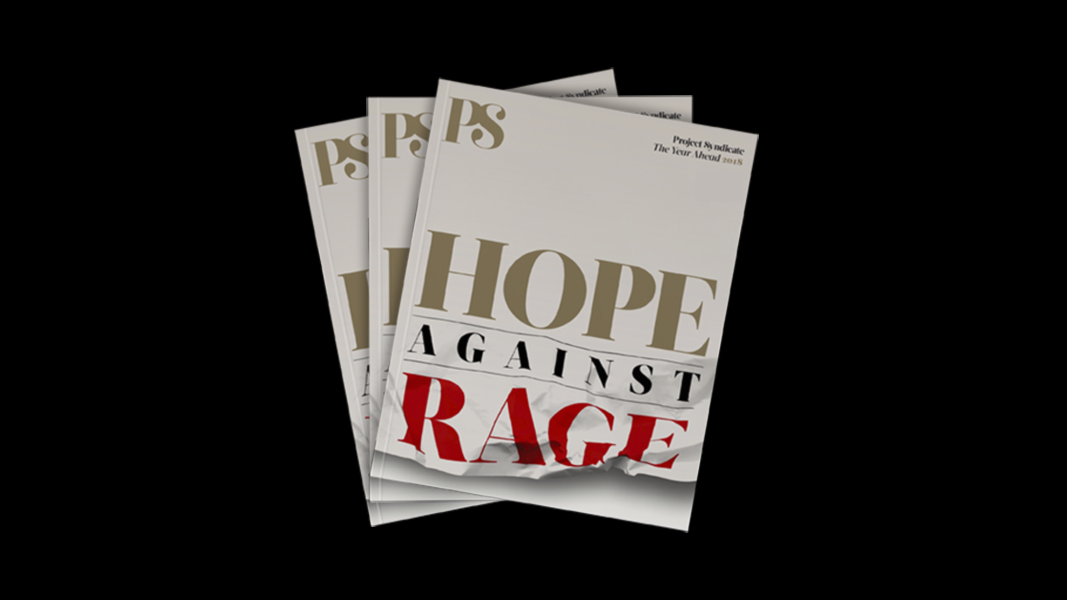 The Year Ahead 2018
The world's leading thinkers and policymakers examine what's come apart in the past year, and anticipate what will define the year ahead.
Maar Aishetu hield vol, en is nu 23 en studeert aan de universiteit. Aishetu weet dat haar vooruitzichten in het leven zonder scholing waarschijnlijk beperkt waren geweest tot het hoeden van vee, werken op het land, trouwen, en veel kinderen krijgen. Er zouden voor haar simpelweg geen andere paden om te volgen zijn geweest.
Net zoals de vrouwelijke docenten die haar inspireerden om te leren wil Aishetu nu een rolmodel worden voor jongere vrouwen en haar eigen nageslacht. Ze hoopt dat haar verhaal ze zal motiveren om ook hun school af te maken.
Op deze Internationale Meisjesdag dient Aishetu als bewijs van het verschil dat onderwijs kan maken voor meisjes en de mensen om ze heen. Maar de problemen waar Aishetu mee wist af te rekenen herinneren ons er ook aan dat onderwijs voor veel meisjes buiten bereik blijft.
Neem deze ontstellende statistiek in overweging: het aantal meisjes dat niet naar school gaat is ondanks dat dit sinds 2000 met 40% gedaald is nog steeds 130 miljoen. Dit verklaart mede waarom vrouwen meer moeite hebben dan mannen om betekenisvol, goedbetaald werk te vinden, en waarom het aandeel vrouwen in de mondiale beroepsbevolking systematisch achter blijft bij dat van mannen.
Wat de zaken nog verergert is dat waar de opleidingsgraad van meisjes snel gestegen is hiermee corresponderende verbeteringen voor vrouwen in de beroepsbevolking uitgebleven zijn. Een studie uit 2015 door het Wereld Economisch Forum stelt dat 'terwijl in 97 landen meer vrouwen dan mannen naar de universiteit gaan, vrouwen slechts in 68 landen de meerderheid van de opgeleide beroepsbevolking vormen en slechts in vier landen de meerderheid van leiders uitmaken.'
Deze seksekloof representeert voor grote zowel als kleine bedrijven een grote generationele uitdaging. Wereldwijd worstelen bedrijven er al mee om genoeg gekwalificeerde werknemers te vinden voor hun steeds meer geautomatiseerde arbeidsproces.. De International Commission for Financing Global Education Opportunity rapporteerde vorig jaar dat bijna 40% van de werkgevers problemen heeft om werknemers met de juiste kennis te vinden.
Bedrijven die investeren in lagelonenlanden moeten daarnaast hun werknemers gezond houden. Dit is waarschijnlijker wanneer moeders geschoold zijn; zij en hun families neigen gezonder te zijn dan wanneer moeders minder scholing gehad hebben. Onderzoek wijst zelfs uit dat wanneer alle vruchtbare vrouwen voorgezet onderwijs zouden afmaken, het aantal kinderen dat sterft voor het vijfde levensjaar jaarlijks met ongeveer 350.000 zou dalen.
De bedrijven die investeren in de ontwikkelings- en opkomende landen waar de meeste meisjes niet naar school gaan hebben er dus belang bij om meisjes te helpen de scholing te krijgen die ze verdienen. Wanneer de onderwijsresultaten verbeteren zullen we waarschijnlijk veel meer vrouwen gaan zien die de hoogwaardige technische scholing die de hedendaagse  werkvloer vraagt najagen.
Om nog eens 130 miljoen meisjes naar school te sturen zullen we een hele reeks hardnekkige barrières uit de weg moeten ruimen. In veel landen wordt het onderwijzen van meisjes als onbelangrijk gezien, door de verwachting dat ze toch slechts thuis of op de familieboerderij zullen gaan werken. Vroeg trouwen, seksueel geweld, het gebrek aan sanitaire voorzieningen voor menstruerende meisjes, en humanitaire crisis zijn nog maar een paar van de factoren die het afmaken van een opleiding moeilijker maken voor meisjes dan voor jongens. En vooral in afgelegen gebieden zijn schoolgeld en afstanden nog extra uitdagingen.
Zelfs wanneer deze culturele politieke en geografische hordes genomen kunnen worden zullen de rijkere landen veel meer middelen moetengaan toekennen aan het onderwijzen van meisjes in ontwikkelende economieën dan ze in het verleden gedaan hebben. Het is schokkend dat de hoeveelheid door donoren verschafte internationale onderwijshulp de afgelopen zes jaar gekrompen is, en nu lager ligt dan in 2010. Donorlanden moeten deze trend urgent omkeren.
Het Global Partnership for Education (GPE) is de afgelopen vijftien jaar één van de grootste katalysatoren voor het onderwijs voor meisjes geweest. Dankzij fondsen van het GPE zijn er tussen 2002 en 2014 in ontwikkelingslanden 38 miljoen meer meiden naar de basisschool gegaan.
Om op deze vooruitgang voort te borduren zal het GPE op 8 februari 2018 in Dakar een financiële conferentie houden die mede wordt voorgezeten door de Senegalese en Franse regering. We doen dan een beroep op donoren over de hele wereld om ons doel van 2 miljard dollar in fondsen in 2020 te behalen.
Met genoeg financiering kan het GPE aan de onderwijsbehoefte van 870 miljoen kinderen in meer dan 80 landen tegemoet komen. En het kan ontwikkelingslanden helpen om onderwijssystemen op te bouwen die meisjes zoals Aishetu de kans geven om hun volle potentieel te realiseren. Wanneer meisjes en vrouwen kansen krijgen door middel van onderwijs kunnen en zullen ze de wereld ten goede veranderen. Investeren in hun potentieel is een weddenschap die niet te verliezen valt.
Vertaling Melle Trap