Uzavření genderové mezery ve vzdělání
WASHINGTON, DC – Dokončení základní školy v Nigeru pro Aishetu Mahmoudu Hama nikdy nebylo jistotou, vzhledem k překážkám, které stály v cestě. "Studium bylo těžké," vzpomíná. "Seděli jsme na zemi – někdy na matraci, někdy pouze v hlíně.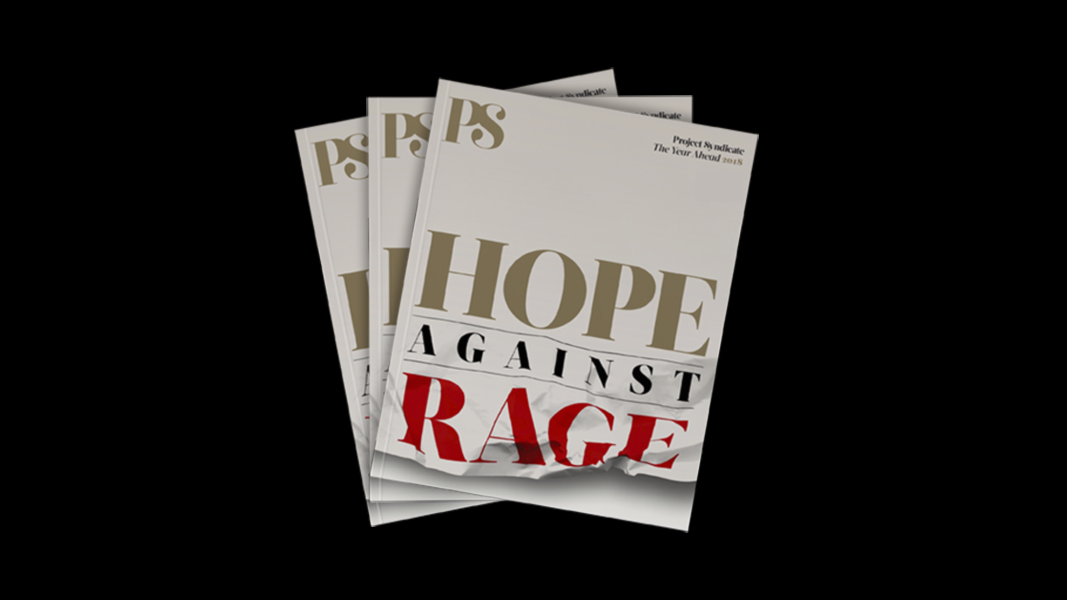 The Year Ahead 2018
The world's leading thinkers and policymakers examine what's come apart in the past year, and anticipate what will define the year ahead.
Aishetu však vydržela a nyní je z ní 23-letá studentky vysoké školy. Aishetu ví, že bez školy budou její životní šance omezeny na honáctví, farmaření, manželství a porození mnoho několika dětí. Zkrátka by pro ní nebyly žádné další příležitosti, kterých by se mohla chopit.
Stejně jako učitelky, který jí inspirovaly ke studiu, chce být Aishetu vzorem pro mladší dívky a pro své vlastní sourozence. Doufá, že její příběh je také bude motivovat k dokončení vzdělání.
V rámci Mezinárodního dne dívek figuruje Aishetu jako důkaz rozdílu, jaký může mít vzdělání na dívky a lidi okolo nich. Obtíže, které Aishetu překonala, nám ale také připomínají, že vzdělání je mimo dosah pro příliš mnoho dívek.
Vezměme si v úvahu jednu znepokojující statistiku: počet dívek, které nechodí do školy, je 130 milionů, navzdory poklesu o 40% od roku 2000. To pomáhá vysvětlit, proč mají ženy více než muži potíže najít smysluplnou, dobře placenou práci a proč je podíl žen v globální pracovní síle trvale za podílem mužů.
A co je horší, dokonce i tam, kde vzdělávání dívek rapidně narostlo, zůstávají zlepšení pro ženy v rámci pracovní síly zanedbatelné. Jak tvrdí studie Světového ekonomického fóra z roku 2015, tak "zatímco v 97 zemích se na univerzity hlásí více žen než mužů, tak ženy tvoří většinu kvalifikovaných pracovníků pouze v 67 zemích a většinu lídrů pouze ve čtyřech zemích."
Tato genderová mezera představuje hlavní generační výzvu jak pro velké, tak malé podniky. Již nyní mají firmy celosvětově problém najít kvalifikované pracovníky do čím dál více automatizovaného procesu. Mezinárodní komise pro financování globálních příležitostí pro vzdělávání minulý rok uvedla, že téměř 40% zaměstnavatelů má problémy najít zaměstnance se správnými schopnostmi.
Obchodní investice v nízkopříjmových zemích také potřebují, aby jejich pracovníci byli zdraví. Což je pravděpodobnější, když jsou ženy vzdělané: mají, spolu se svými rodinami, pak tendenci být zdravější, než jejich méně vzdělaní protějšky. Výzkum dokonce ukazuje, že když kdyby všechny ženy měly doplněné středoškolské vzdělání, tak by počet dětí umírajících před dosažením věku pěti let každoročně poklesl o 350 000.
Podniky, které investují do zemí s rozvíjejícími se trhy, jež jsou domovem pro většinu dívek mimo školu, mají proto zájem v pomoci dívkám dosáhnout na vzdělání, které si zaslouží. Pokud se vzdělávací výsledky zlepší, je pravděpodobné, že uvidíme mnohem více žen, které usilují o vyšší odborné vzdělání, než jaké dnešní trh vyžaduje.
Aby se nám podařilo dostat dalších 130 milionů dívek do škol, budeme muset překonat zástup tvrdých bariér. V mnoha zemích není vzdělání dívek považováno za důležité, což je dáno očekáváním, že budou pracovat výhradně doma, nebo na rodinné farmě. Časné manželství, sexuální napadení, nedostatek sociálních zařízení pro menstruující dívky a humanitární krize jsou pouze některé z faktorů, které činí vzdělání obtížnější pro dívky než pro chlapce. A zejména ve vzdálených oblastech představují školní poplatky a náročné dojíždění další překážku.
I kdyby bylo možné tyto kulturní, politické a geografické překážky vymazat, budou bohatší země potřebovat mnohem více prostředků na vzdělávání dívek v rozvojových zemích, než kolik jich vynaložili v minulosti. Je skandální, že podíl rozvojové pomoci dárcovských zemí, které je alokována na vzdělání, se během posledních šesti let zmenšil a je nyní menší než byl v roce 2010. Dárcovské země musí urychleně tento trend zvrátit.
Global Partnership for Education (GPR) je jedním z vedoucích činitelů ve vzdělávání dívek za poslední jeden a půl dekády. Díky financování GPE se mezi lety 2002 a 2014 přihlásilo do základní školy dalších 38 milionů dívek.
Na základě tohoto pokroku uspořádá GPE ve spolupráci s vládami Senegalu a Francie finanční konferenci, která se odehraje 2. února 2018 v Dakaru. Žádáme dárce po celém světě, ať nám pomohou dosáhnout úrovně 2 miliard dolarů ročních finančních prostředků do roku 2020.
S dostatečným financováním může GPE podpořit vzdělávací potřeby 870 milionů dětí ve více než 80 zemích. A může pomoci rozvojovým zemím vytvořit vzdělávací systémy, které dají dívkám jako je Aishetu šanci realizovat jejich potenciál. Když budou dívky a ženy vzdělávány, mohou a budou svět transformovat k lepšímu. Investice do jejich potenciálu je sázka, kterou nelze prohrát.